Ah used telescope stuff! I have always enjoyed finding a deal – boats, cars, jewelry (for my significant other of course), and yes, telescopes – well you name it, I am into getting a deal.
*** Editors Note: Since the publication of this article, Astro Parts Outlet Used Telescope has suspended its operations. If you are interested in used telescope equipment, we keep an ongoing list of equipment available on our website here.***
In fact, I should have been born in another century, traveling the Trans-Saharan Trade Route from North Africa to West Africa with a caravan of camels trading ostrich feathers, salt, gold and more (you'll have to Google it to see what I mean).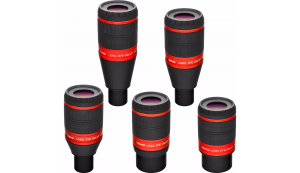 But I digress. The reason I am writing today is because when I ran across Don Rothman's site, Astro Parts Outlet Used Telescopes, I realized that any ambitions I might have as a trader were dwarfed by Don's pre-owned astro-tech offerings. When you go to his website, trust me you will be overwhelmed by what is available.
Yes, he has virtually every name brand scope, mount, eyepiece and more, but he has some seriously out there stuff as well. Take the listed Cave 10-inch f/5 Dobsonian. What is it? Heck, I don't know, but if its from telescope pioneer Thomas Cave (I didn't think he was even around for the Dob revolution) it's something you and I may never get to buy ever again.
It reminds me of Jim Henson and ScopeStuff. Jim has more stuff to rig out, replace or upgrade your telescope gear than any place on earth. And I would bet that Don has more used telescope gear for sale than any human alive.
If you think I'm joking, I cut and pasted his list here below. There are over 4,300 items. Yes, let me repeat that. Over 4,300 hundred different items!
I suggest you check it out for yourself!
****** COMPLETE TELESCOPES AND OPTICAL TUBE ASSEMBLIES (OTA) *******
MEADE 16" F/10 SCT OTA,LX-200R,4064MM FL,UHTC,W/MIRROR LOCK & INTERNAL FAN-$6995
CELESTRON 11" F/10,CARBON FIBER OTA,STARBRIGHT CTGS,FASTAR COMPATIBLE——$1295
MEADE 10" F/10 SCT OTA,2540MM FL,FROM LX-200 FORK MOUNT,MID 1990'S VINTAGE–$695
MEADE 10" F/4.5 DS-10 LIGHT BLUE OTA,1.25" R/P FOC,SEC MIRROR NEEDS RECOAT–$395
CELEST 9.25" F/10 CARBON FIBER OTA,XLT/STARBRIGHT CTGS,2 SPEED F/T FOCUSER-$1095
B&L/CRITERION 8" F/10 SCT W/AC FORK MOUNT/DRIVE BASE/BLK PLASTIC CARRY CASE-$595
MEADE 8" OTA,F/6.3 1260MM FL,BLUE,ENHANCED MULTI CTGS,FROM LX-200 FK MT—–$525
MEADE 8″ OTA,F/10,2000MM FL,BLUE,MULTICOATED OPTICS GROUP——————-$475
MEADE 8" OTA F/10 2000MM FL,BLUE ENHANCED MULTICOATINGS FR LX-50 FORK MOUNT-$495
MEADE 8″ OTA,F/10 2032MM FL,HIGH TRANSMISSION COATINGS———————-$450
MEADE 8" OTA,F/10 2000MM FL,STANDARD MAG/FLUORIDE CTG'S ON CORRECTOR PLATE–$350
MEADE 8" OTA F/10 2000MM FL,NEW OPTICS IN 1990'S,HIGH TRANS CTGS WAS MCSOG–$425
MEADE 8″ OTA,F/10 2000MM FL,MULTICOATED SILVER OPTICS GROUP—————–$350
MEADE 8" OTA F/10 2000MM FL,MULTICOATED SILVER OPT GRP,TARNISH SPOTS ON SEC-$250
MEADE 8" OTA F/10 2000MM FL,HAZY CORRECTOR PLATE,BLACK SPOTS ON SEC MIRROR–$250
CELEST CPC 800 GO-TO FORK MOUNTED SCT W/GPS,STARBRIGHT XLT CTGS,W/HANDBOX–$1495
CELES NEXSTAR 8 SCT GO TO SINGLE FORK ARM MT DRIVE BASE,NO H-BOX,18K OBJS—$795
CELESTRON NEXSTAR 8" SCT GO TO OTA,SILVER COLOR,SB CTG W/ORIG MOUNTING BAR–$550
CELESTRON 8 F/10 TUBE ASSEMBLY,WHITE,W/STARBRIGHT COATINGS——————$650
CELEST 8" F/10 OTA,UNCOATED,ORANGE,SMOOTH PAINT,BRASS FOCUSER SHAFT BROKEN–$395
CELESTRON 8″ F/10 OPTICAL TUBE ASSY,2000MM FL,ORANGE,UNCOATED—————$550
CELESTRON 8″ F/10 OPTICAL TUBE ASSEMBLY,2000MM FL,BLACK,UNCOATED————$550
CELESTRON 8" F/10 OPTICAL TUBE ASSEMBLY,2000MM FL,BLACK,SPECIAL CTGS——–$595
CELESTRON 8″ F/10 OPTICAL TUBE ASSY,2000MM FL,ORANGE,SPECIAL CTG————$595
CELESTRON 8″ F/10 TUBE ASSY,2000MM FL,BLACK,STARBRIGHT COATINGS————-$650
CELESTRON 8" F/10 TUBE ASSY,2000MM FL,BLK,S/BRIGHT CTGS,NON ORIG FOCUS KNOB-$395
CELEST 8" F/10 TUBE ASSY,2000MM FL,BLK,S/B CTGS,TINY EDGE CHIP ON PRIMARY—$595
CELESTRON 8" F/10 OTA SPECIAL COATINGS, NON ORIG PLASTIC CAP,TUBE SCUFFS—-$395
CELEST 8″ F/10 PARTIAL BLK TUBE ASSY,NO CORRECTOR PLATE,SECONDARY,OR FRONT COVER
SCRATCHES/SCUFFS ON PRIMARY,COMPLETE FOCUSER ASSY,STARBRIGHT CTGS———–$295
PARKS 10" F/3.5 NITELITE SERIES NEWTOWIAN OTA,ROTATING RINGS,2" R/P FOCUSER,60MM
GUIDE SCOPE RINGS,2LB BALANCING C/W ROD ASSY,MIRRORS NEED RECOATING,——–$895
CAVE 10" F/5 NEWTOWNIAN DOB,W/DEC TRUNNIONS FOR CUSTOM PARKS H/D ROCKER BOX ASSY,
3LB C/W ASSEMBLY FOR BALANCING,PRIMARY RECENT RECOAT,NO MIRROR CELL,SECONDARY
MIRROR NEEDS RECOATING—————————————————–$1100
10" CELESTRON/SYNTA F/5 STARHOPPER DOBSONIAN,COMPLETE W/ROCKER BOX MT, 2"/1.25"
CRAYFORD FOCUSER,W/9X50 FINDER AND BRACKET———————————-$595
10" F/5 CELESTRON/SYNTA NEWTONIAN OTA FROM STARHOPPER DOBSONIAN,2" CRAYFORD FOC,
1.25" ADAPTER,MISSING FRONT COVER,LARGE DENT AT BOTTOM OF TUBE————–$395
8" ASTROTECH F/4 NEWT ASTROGRAPH OTA,RINGS,8X50 FINDER/BRKT,2" CRAY/FOC,NIB-$395
8" F/5 CELES/SYNTA BLK NEWT OTA,1.25/2" R/P FOCUSER,W/RINGS/DOVETAIL BAR/CAP$395
8" F/5 CELES/SYNTA BLK NEWT OTA,NO FOCUSER,W/TUBE RINGS AND DOVETAIL BAR/CAP$325
8" F/5 CELEST/SYNTA BLK NEWT OTA,2/1.25" R/P FOCUSER,NO RINGS OR FRONT CAP–$295
8" F/6 CAVE NEWT OTA,ROTATING RING ASSY,1.25" R/P FOC,HD ALUM END RINGS,9X50MM
FINDER,W/BRACKETS,SLIDING C/W & ROD/BRKT ASSY,MIRROR NEEDS CLEANING/RECOAT–$495
8" F/7 CAVE NEWT OTA,CURVED SPIDER ASSY,ALUM END RINGS,NO,SEC,FOC,OR MIRROR-$175
ASTROPHYSICS 178MM F/9 1600MM FL,TRIPLET APO REFRACTOR,WHITE OTA,1997 VINTAGE,W/
REMOVABLE DEWCAP,3.5" ROTATING FEATHERTOUCH FOCUSER,TUBE SHORTENED BY 2" ACCEPTS
BINOVIEWERS,W/O USE OF BARLOW LENS,PARRALAX RINGS,14" LOSMANDY DOVETAIL PLATE,&
A-P GREY CASE,WITH NEW FOAM,SMALL DENTS IN DEW CAP AND REAR OF TUBE——$12,000
CELESTRON BLACK C-6 SCT OTA,S/B & XLT COATINGS,ORANGE DOVETAIL BAR———-$350
C-6 F/10 OTA ORANGE,NO CORRECTOR PLATE/SEC,NEEDS FOCUS KNOB W/DOVETAIL BAR—$75
6" F/9.3 NEWT WHITE OTA,1400MM FL,1.25" R/P FOC,W/RINGS,6X30 FINDER/BRKT—-$195
6" F/5 ORION/SYNTA ASTROVIEW NEWT OTA,750MM,1.25" FOC,NO RINGS/FINDER SCOPE-$175
5" F/5 CELEST/SYNTA NEWT,1.25" HELICAL FOCUSER,PROTOTYPE OTA FROM ORION—–$125
6" F/5 CELEST/SYNTA NEWT,1.25" R/P FOCUSER,RINGS,MADE IN CHINA,NEW COND—–$250
6" F/5 CELEST/SYNTA NEWT BLK OTA,1.25" R/P FOC,NO RINGS OR FINDER———–$195
6" F/5 CELEST/SYNTA NEWT BLK OTA,1.25" R/P FOC,W/RINGS,NO FINDER,FRONT CAP–$225
6″ F/5 REFRACTOR BINOCULARS,JAEGERS LENSES,762MM FL,USES 1.25″ EYEPIECES,CUSTOM
C-14 ALT-AZIMUTH FORK MOUNT,SLOW MOTION CONTROLS,HEAVY DUTY PIER/LEGS,EYEPIECE &
FILTER TRAY,TELERAD,W/PAIR OF 6″ ORION GLASS SOLAR FILTERS—————–$9995
CRITERION 6″ F/8 DYNASCOPE RV-6,GREY,NEWT,FOCUSER MISSING KNOBS/SHAFT——-$175
CRITERION 6" F/8 D/SCOPE RV-6 NEWT OTA,1.25FOC,NO FINDER,BRKT OR MIRROR/CELL$125
CUSTOM 6" F/8.4 CASSEGRAIN OTA,1277MM FL,BLUE COLOR TUBE,W/1.25"R/P FOCUSER-$500
MEADE L/S 6" F/10 SCT,W/GO TO ALT-AZ MT/AS-3 HBOX,LIGHTS UP,WONT MOVE SCOPE-$500
VIXEN 140MM F/5.7 800MM,NAA NEAR APO ACHROMAT 4 LENS PETZVAL REFRACTOR OTA,MOON-
LITE 2 SPEED 2" CRAYFORD FOC,VIXEN 8X50 ILLUM FINDER/BRACKET,RINGS,D/T BAR-$1200
JAEGERS 5" F/5 REFRACTOR OTA,RINGS,2.7" ID R/P FOCUSER,2.7" TO 1.25" ADAP—$695
ETX-125 EC 5" F/13.3 MAKSUTOV W/GO TO FK MOUNT/BASE,W/HANDBOX,NO FINDER/BRACKET
W/AUTOSTAR HANDBOX,ULTRA HIGH CONTRAST CTGS,BUILT IN FLIP MIRROR————$795
BUSHNELL 130MM F/5 650MM FL COLLAPSIBLE NEWT OTA/DOBSONIAN MT,1.25" FOC,NEW-$175
CELEST 130MM F/5 NEXSTAR NEWT OTA 2"FOC,W/1.25"ADAPTER,W/DOVETAIL BAR-21EA–$150
CELEST 130MM F/5 NEXSTAR NEWT OTA,W/DOVETAIL BAR,NO FOCUSER,OTHERWISE NEW—$100
ORION 130MM F/5 STAR SEEKER II,NEWT TUBE ASSY,2" R/P FOC,D/T BAR,RED COLOR–$125
ORION 127MM F/12 MAK-CASS OTA,1540MM FL,1.25" VISUAL BACK,Q/R FINDER BASE—$295
MEADE ETX-125 5″ F/13.3 MAK OTA,1900MM FL,W/FLIP MIRROR & TRIPOD ADAPTER—-$375
& AUTOSTAR ELECTRONIC HANDBOX,BUILT IN FLIP MIRROR,LOOSE DEC GEAR ASSY——$595
CELEST NEXSTAR 5" F/10 SILVER OTA,SINGLE ARM GO-TO MT,HANDBOX—————$695
CELESTRON 5" F/10 ORANGE C-5 SCT OTA,SPEC CTGS ON CORRECTOR FROM LATE 70'S–$350
CELESTRON 5" F/10 ORANGE C-5 SCT OTA,FROM EARLY 80'S,NON COATED CORRECTOR—$295
CELESTRON 5" F/10 WHITE OTA SPOTTING SCOPE,STARBRIGHT CTGS——————$350
CELEST 5" F/10 SCT OTA,BLACK 1250MM FL,STARBRIGHT COATINGS,FROM FORK ARMS—$350
CELEST 1250MM F/10 TELEPHOTO LENS ASSEMBLY,BLACK,(SAME AS C-5 SCT OPTICS)—$295
CELEST 750MM F/6 BLACK TELEPHOTO MIRROR LENS,1.25" VISUAL BACK,(LIKE C-5)—$295
CELEST 130/650MM GREY NEWT OTA,GO-TO FK MT,ALUM TRIPOD,1.25" EYP'S,BOX——$295
CELEST 130/650MM BLUE ASTROMASTER NEWT OTA 1.25" EYPS,RED DOT,BOX———–$150
CELEST 130MM/650MM ASTROMASTER NEWT OTA,NO FOC,SEC MIRROR,SPIDER,FRONT CAP—$75
CELEST 127/1000MM BLK NEWT,EQ-2 MT,ALUM TRIPOD,TRAY,5X24,2 C/W'S,W/BOX——$225
CELEST 127MM/1000MM BLACK POWERSEEKER NEWTONIAN OTA,1.25" FOCUSER————-$125
CELEST 127MM/1000MM BLACK POWERSEEKER NEWTONIAN OTA,NO FOCUSER—————$95
CELEST 127/1000MM SILVER POWERSEEKER NEWT,EQ-2 MT/TRIPOD,1.25 EYP'S-———-$210
CELEST 127MM/1000MM SILVER POWERSEEKER NEWT EQ OTA,1.25" FOCUS,W/RINGS——$150
CELEST 127MM/1000MM SILVER POWERSEEKER NEWTONIAN EQ OTA,NO FOCUSER————-$95
CUSTOM 4.75" F/5 RERACT OTA,ALUM MOUNT FRAME,1.25" FOC STRAIGHT THRU DESIGN-$150
CUSTOM 4.5" REFRACT,S/STEEL TUBE,B&H 900MM F/8 AERIAL CAMERA LENS,1.25" FOC-$295
VIXEN 114MM F/5.3 ED APO OTA,600MM,RINGS,1.25"FOC,8X50 FINDER W/FIELD FLAT-$1850
BUSHNELL 114MM F/8 OTA,900MM,1.25" FOCUSER,NO RINGS OR FRONT CAP————-$50
CELEST 114MM/1000MM BLUE ASTROMASTER NEWT EQ OTA,1.25" FOCUSER————–$110
CELEST 114MM/1000MM BLUE ASTROMASTER NEWT EQ OTA,NO FOC,SEC MIRROR,CAP——-$65
CELEST 114MM/1000MM BLUE ASTROMASTR NEWT ALT-AZ OTA,1.25 FOC,D-TAIL BAR—–$110
CELESTRON 114MM F/8.8 1000MM FL NEXSTAR NEWT OTA,1.25" FOCUSER,MINT COND—–$95
CELEST 114MM F/8 POWER SEEKER,BLACK NEWT OTA,900MM,NO FOCUSER—————-$95
CELEST 114MM F/8 POWER SEEKER SILVER,NEWT OTA,900MM, 1.25" FOCUSER,———$115
CELEST 114MM F/8 POWER SEEKER,SILVER NEWT,OTA,900MM,NO FOCUSER,CAP,SEC——-$55
MEADE 4504 114MM F/8 NEWT OTA BAD SHAPE,NO FOCUSER,NEEDS RECOAT,NO SEC,DENTED$15
MEADE TELESTAR 114MM F/8.8 BLK NEWT OTA,1000MM,2" FOC,5X24,DENT ON TUBE—–$100
MEADE 4.5" F/8 NEWT,WHITE OTA,2/1.25 FOC,NO FINDER/RINGS,MIRRORS NEED RECOAT-$75
MEADE 4.5" NT 4500 OTA NO PRIMARY MIRROR,OTHERWISE COMPLETE——————$95
VIXEN 4.5″ REFLECTOR,F/8,WHITE,OTA,965″ FOCUSER—————————–$210
4.5″ F/S 114 REFLECT,910MM F/8,OTA,BLACK,NO FOC/CAP/SEC/STALK—————-$95
4.5" F/S 114 REFLECTOR,910MM F/8,OTA,BLACK,NO FOCUSER,FINDER, OR RINGS——-$95
CELEST F/S 114MM W/EQ MOUNT/TRIPOD,TRAY,1.25" FOC,5X24 FINDER,2 EYP'S W/BOX-$225
CELEST F/S 114MM F/8 BLACK NEWT OTA,1.25" FOCUSER—————————$125
CELEST F/S 114MM F/8 BLACK NEWT OTA,1.25" FOCUSER NO PRIMARY MIRROR———-$85
C-4.5 REFLECTOR OTA F/8 BLK,900MM NO FINDER SECONDARY/SPIDER,FOCUSER,JAP—–$85
C-4.5 NEWT,VIXEN OTA,F/8,BLK,900MM,NO FOC,RINGS,SPIDER,FRONT CELL,FINDER,CAP-$75
4.5″ F/6 NEWT REFLECTOR ALUM TUBE,WHITE,NO OPTICS/MECHANICAL PARTS———–$25
VIXEN 4.5″ NEWT,OTA,WHITE,900MM,965″,NO SECONDARY/SPIDER/FINDER/RINGS——–$85
TASCO 4.5″ NEWT OTA,RED,900MM FL,.965″ FOCUSER,NO FRONT CAP,RINGS OR MOUNT–$100
CELEST 114/1000MM BLUE ASTROMASTER,CG-3 MT,ALUM TRIPOD/TRAY,1.25" EYP,DIAG–$225
CELEST 114/900MM BLK POWERSEEKER,EQ-2 MT,ALUM TRIPOD/TRAY,5X24,1.25 EYP,—-$195
CELEST 114/900MM SILVER POWERSEEKER,EQ-2 MT/ALUM TRIPOD,6X30,1.25" EYPS,—-$185
CELEST 114/900MM GREY SLT NEWT,GO-TO FK MT,ALUM TRIPOD,1.25",W/RED-DOT,BOX–$210
CELEST 114MM NEXSTAR GT SILVER,1000MM OTA,1.25" FOCUSER,COMPLETE,———–$110
CELEST 114MM NEXSTAR GT SILVER 1000MM OTA,1.25" FOCUSER,NO FRONT CAP———–$95
CELEST 114MM NESXTAR GT SILVER 1000MM OTA,NO FOCUSER,NO FRONT CAP————$75
CELEST 114MM NEXSTAR GT SILVER 1000MM OTA,NO SPIDER,NO SEC,NO FRONT CAP——$65
ORION 113MM F/4 450MM STARBLAST NEWT OTA,NO FOCUSER/CAP,TEAL COLOR PROTOTYPE-$75
CUSTOM 4.25" F/5 RICHFIELD REFRACTOR MOONSCOPE OTA,BRASS BODY,HELICAL FOCUSER W/
BRASS ERFLE WIDE ANGLE EYEPIECE ON SWIVELING ERECT IMAGE PRISM ASSEMBLY—–$350
MEADE MOD 2045 4" F/10 SCT OTA,DUAL FK ARMS/12V DRIVE BASE,TABLE TOP LEGS—$395
CELEST NEXSTAR 4" SILVER OTA,S/B CTGS GO-TO FK ARM MT,H-BOX,VISUAL BACK—–$450
CELEST NEXSTAR 4" SE F/13 MAK-CASS,GO-TO SINGLE ARM FORK ARM MOUNT,W/ADJUSTABLE
TRIPOD/WEDGE COMBO,HANDCONTROLLER,W/RED DOT FINDER & 25MM EYEPIECE,LNIB—–$595
CELESTRON NEXTSTAR 4″ GT F/13 MAKSUTOV OTA,W/GEAR FROM GO TO FORK MOUNT—–$195
CELEST NEXSTAR 4" SE ORANGE,MAK-CASS 1325MM FL,OTA,STARBRIGHT CTGS———-$275
ORION/SYNTA 4" F/6 REFRAC,2" FOC,1.25" DIAG,REPAINT SILVER,SOL FILTER IN CAP$250
CELEST/SYNTA 4" F/10 BLK REFRACT OTA,1000MM,2/1.25" FOC NO RINGS/DEWCAP,—-$225
TAKAHASHI FS-102 FLUORITE APO REFRACTR OTA,800MM FL,FEATHERTOUCH 2 SPEED FOCUSER
& TAK CLAMSHELL TUBE HOLDER & TAK 2" VISUAL BACK & BLACK NYLON CARRY CASE–$1895
4" F/10 REFRACTOR OTA,CHINESE OPTICS,BLUE METAL TUBE,1.25" FOCUSER,DEWCAP—$195
4" B&L CRITERION 4000 SCT OTA,W/1.25" VISUAL BACK & TRIPOD ADAPTER BLOCK—-$150
4" B&L CRITERION 4000 SCT SPOTTING SCOPE,1.25" VIS/BACK,MANUAL,NEW IN CASE–$195
CELEST 4" F/6.5 GREY NEXSTAR REFRACTOR OTA,1.25/2",NO RINGS,W/DOVETAIL BLOCK$225
CELEST 102/660MM GREY NEXSTAR REFRACT,GO-TO FK MT/TRIPOD,2/1.25" FOC,BOX—-$295
CELES 100MM F/10 COMETRON NEWT OTA,W/MIRROR,CELL,965" R/P FOC,NO SEC,SPIDER–$95
CELESTRON 100MM EXPLORA NEWTONIAN SCOPE,WHITE W/50X EYPIECE & BASE,LNIB—–$100
CELESTRON C-90,F/13.8,1250MM FL,WITH 1.25" V/B/T-ADAPTER COMBO,FROM CHINA—$115
CELESTRON C-90,1000MM FL GLOSS BLACK PAINT W/TRIPOD ADAPTER,SPECIAL CTG'S—$250
CELESTRON C-90,1000MM FL GLOSS BLACK,W/TRIPOD ADAPTER,UNCOATED CORRECTOR—-$195
CELESTRON C-90,1000MM FL,F/11 ORANGE OTA,TRIPOD ADAP,FRONT/REAR CAP,NO FNDR-$150
CELESTRON C-90,1000MM FL,F/11,GLOSS BLK PAINT,NO CAP,NO RUBBER FOCUS RING—$100
CELESTRON 500MM F/5.6 TELEPHOTO LENS,ORIGINAL US VERSION W/CELEST CASE——$175
MEADE 90MM/800MM F/11 BLUE REFRACTOR OTA WITH 1.25" FOCUSER,FROM CHINA——$150
MEADE 90MM/800MM F/11 BLUE REFRACTOR OTA WITH .965 EYP ADAPTER FROM CHINA—$100
MEADE 90MM/800MM F/11 BLUE REFRACTOR OTA,NO FOCUSER————————–$95
MEADE 90MM F/11 OTA 1000MM FL MODEL 395 WHITE W/RINGS FOR EQ MOUNT,1.25" FOC$175
MEADE 90MM ETX F/13.3 MAK CASS,8X21 R/A FINDER,W/H-BOX,DRIVE BASE,FK MT,BOX-$375
MEADE 90MM ETX F/13.3,MAKSUTOV CASSEGRAIN,RA MOTOR DRIVE FORK MOUNT/BASE,8X21MM
MEADE 90MM ETX F/13.3,MAKSUTOV CASSEGRAIN OTA ONLY,NO EYEPIECES OR FINDER—$150
FINDERSCOPE & BRACKET,TABLE TOP TRIPOD LEGS,26MM MEADE SUPER PLOSSL EYP,MANUAL,
T-ADAPTER FOR ETX,ORIGINAL BOX AND PACKING,MINT CONDITION,USA MADE———-$350
MEADE 90MM ETX,1250MM MAK,8X21(NO X-HAIRS)TABLE TOP LEGS,NO EYP————-$375
CELEST 90MM/660MM SILVER SKYSCOUT,ALT-AZ MT,ALUM TRIPOD,1.25 FOC,6X30——-$250
TERRAHOC 90MM/1000MM REFRACTOR OTA,1.25" R/P FOCUSER,W/RINGS,EXC OPTICS—–$175
CELESTRON 90/1000MM FIRSTSCOPE BLACK REFRACTOR OTA,1.25" FOCUSER————$175
CELEST 90MM F/7.3 SILVER SKY SCOUT ALT-AZ OTA,660MM,1.25" FOC,NO RINGS——$145
VIXEN 90MM,F/11.1,1000MM WHITE CUSTOM 90M REFRACTOR OTA,JAPAN,1.25" FOCUSER-$195
VIXEN 80MM F/8 640MM FL FLUORITE DOUBLET APO REFRACTOR OTA,WHITE WITH GREEN TRIM
GREEN TUBE RINGS,2"/1.25" FOCUSER,DEW CAP,JAPANESE VERSION,W/METAL DECAL—$1295
MEADE 80MM/1200MM F/15 WHITE REFRACTOR OTA,NO FOCUSER,FROM TOWA IN JAPAN—-$175
CELEST/VIXEN 80MM F/11.4 BLACK REFRACTOR OTA,900MM,1.25″ R&P FOCUS———-$325
CELEST/VIXEN 80MM/900MM ACHROMATIC LENS IN CELL & DEWCAP,3 SMALL LENS CHIPS-$125
CELEST/SYNTA 80MM/900MM REFRACTOR OTA,BLK,1.25" FOC,DEW CAP,NO FRONT COVER–$125
CELEST 80/900MM SILVER NEXTSTAR REFRACT OTA,1.25" FOC,RED DOT FINDER,NO CAP-$175
CELEST 80/900MM GREY NEXSTAR SLT REFRACTOR OTA,1.25" FOC,W/DOVETAIL BAR —-$135
CELEST 80MM/900MM GREY REFRACT NEXSTAR SLT OTA,1.25" FOC,NO MOUNTING BLOCK–$125
CELESTRON/SYNTA 80MM F/11.1 SILVER POWER SEEKER 900MM OTA,1.25" FOC,W/RINGS-$150
CELESTRON 80MM F/7.5,600MM REFRACTOR GUIDE SCOPE,W/3 POINT RINGS,D/T BLOCKS-$125
OMCON 80MM F/11.4 REFRACTOR OTA,900MM,BLUE,1.25″ FOCUS,FROM CANADA———-$275
CHINESE 80MM F/8 REFRACTOR TUBE ASSEMBLY WITH 6X30MM AND 1.25″ DIAG———$135
CELEST 80MM/900MM SILVER NEXSTAR OTA,1.25" FOC,SCUFFS/SCRAPES ON TUBE——-$125
CELEST 80MM/900MM SILVER NEXSTAR OTA,1.25" FOCUSER,MISSING 1.25" EYP HOLDER–$95
CELEST 80/900MM SILVER NEXSTAR OTA,NO FOCUSER——————————–$85
LAFAYETTE 76.2MM/910MM REFRACTOR,OTA,965" FOCUSER,DEW CAP,NO LENS OR CELL—$100
ORION SHORT TUBE 80MM F/5 WHITE REFRACT OTA,1.25 EXT TUBE,CD,AS NIB———$100
EDMUND SCI 76MM F/6 NEWT,RED TUBE 1.25" FOC,ALT-AZ FK MT,ALUM TRIPOD,NEW—-$135
EDDIE BAUER 76MM F/9.9 CAT/NEWTONIAN 750MM SCOPE PKG,.965" FOCUSER,20MM KELLNER
EYEPIECE,TOP MOUNTED 6X FLIP LEVER FINDER,GEM/SCREW IN TABLE TOP LEGS,2X BARLOW
LENS,SLOW-MO KNOBS,DEC SHAFT,2LB C/W,ALUMINUM CARRY CASE,W/FOAM INSERTS—–$250
CELEST ASTROMASTER BLUE 70/900MM OTA,EQ-2 MT,ALUM TRIPOD,1.25 EYP,W/BOX—–$245
CELEST F/S 70MM,F/13 REFRACT,EQ MT,WD TRIPOD,TRAY,5X24,25MM/6MM EYP———$250
CELEST POWERSEEKER 70/700MM BLK OTA,EQ-2 MT,C/W,ALUM TRIPOD,TRAY,EYP,W/BOX–$185
CELEST F/S 70MM F/13 BLACK OTA,900MM FL,1.25" FOCUSER————————$85
CELEST 70MM/900MM BLUE ASTROMASTER ALT-AZ OTA,W/1.25" FOCUSER—————-$70
CELEST 70MM/900MM BLUE ASTROMASTER ALT-AZ OTA,1.25" FOCUSER,NO EYP HOLDER—-$55
CELEST 70MM/900MM SILVER POWERSEEKER SQUARE OTA,W/COMPASS NO EYP HOLDER——$50
ATCO 60MM/700MM WHITE JAPAN REFRACTOR OTA,6X24 FINDER/BRKT.965" R/P FOCUSER-$100
MARFIELD 60MM TERRESTIAL REFRACTOR 15X/30X/45X/60X,ALT-AZ FK,ADJ WD TRIPOD—$75
TASCO 60MM/900MM FL WHITE OTA,JAPANESE,RACK/PINION FOCUSER,1.25" EYP HOLDER-$100
SEARS 60MM/900MM BLUE REFRACTOR OTA NO FOCUSER,PARTIAL FLIP FINDER,JAPAN—–$60
SEARS 60MM/900MM BLUE REFRACTOR OTA PACKAGE,MODEL 6333A,GEM,SLOW-MO CABLES,WOOD
TRIPOD,ILLUM TRAY,.965" STAR DIAG,PORRO PRISM,SUN SCREEN/ROD ASSY,6X30 FINDER,&
BRACKET,.965" 22MM KELLNER & 9MM HM EYP'S, .965" 2X BARLOW,WOOD CASE,MANUAL-$350
MANON 60MM REFRACT OTA,700MM FL WHITE OTA,NO FOCUSER,W/SOLID RINGS ON TUBE—$85
MAYFLOWER 60MM/700MM OTA.965" FOCUSER,COMPRESS EYP HOLDER,W/BRKT,NO FINDER—$95
JASON 60MM/700 REF W/ALT-AZ MT ROTARY 20/10/4MM EYP HOLDER,TRIPOD————$85
SIMMONS 60MM REF 900MM,F/15,EQ MT,5X24,TRIPOD,TRAY,12.5MM HM,NO EYP HOLDER–$175
MEADE 60MM ETX AT REFRACTOR F/5.8/350MM,GO-TO FK/BASE,AUTOSTAR,25MMM EYEPIECE,W/
TRIPOD,MYLAR SOLAR FILTER,STAR NAVIGATION CD,——————————-$195
MEADE 60MM ETX REF,F/5.8,350MM,GO TO FK MT,NO DEC CIRCLE,A/STAR H-BOX,INST–$125
MEADE 60MM ALT-AZ REFRACT,MOD 230,ALUM TRIPOD,1.25 25/9MM EYP,NEW———–$130
MEADE 60/700MM SILVER REFRACTOR OTA,1.25 FOC,W/TUBE PLATE FOR ALT-AZ MT——$35
MEADE 70MM/700MM SILVER REFRACTOR OTA,1.25" FOC W/TUBE PLATE FOR ALT-AZ MT—$50
MEADE 90MM/800MM SILVER REFRACTOR OTA,1.25" FOCUSER FROM GO TO FORK MOUNTS—$75
MEADE 90MM/800MM SILVER REFRACTOR OTA,1.25" FOCUSER FROM GO TO FORK MTS——$75
CELEST 60/900MM BLK POWERSEEKER,EQ-2 MT,ALUM TRIPOD,W/1.25" EYPS/FOCUSER,BOX$145
CELEST 60/700MM SILVER POWERSEEKER,W/ALT-AZ MT,TRIPOD/TRAY/EYP'S W/BOX——$115
CELEST 60/700MM BLK POWERSEEKER,ALT AZ MT,ALUM TRIPOD/TRAY,EYPS,1.25 FOC,BOX$110
CELEST 60MM BLACK 700MM POWERSEEKER OTA,NO ALTITUDE ROD ASSY,OR EYP HOLDER—$45
CELEST 60MM BLACK 700MM POWERSEEKER OTA,NO ALTITUDE ROD,1.25" FOCUSER——–$35
CELEST 60MM SILVER 700MM POWERSEEKER OTA,NO ALT ASSY OR FRONT CAP,1.25" FOC–$25
CELESTRON 60MM REFRACTOR,800MM FL,ALT-AZ MT,TRIPOD,965″ FOCUSER————-$165
CELEST.FIRSTSCOPE 60MM REFRACT,700MM,ALT AZ,TRIPOD,5X24,20,6MM,965,NEW——$135
CELEST.FIRST SCOPE REFRACTOR OTA, 700MM 5X24 FINDER,NO MOUNT OR TRIPOPD,NEW–$60
CELEST 60MM REFRACT,OTA,700MM,5X24,NO FORK MOUNT OR TRIPOD——————-$55
CELEST 60MM REFRACT OTA,700MM GREY,SLT SERIES,W/DOVETAIL BLOCK,1.25" FOC—–$40
CELEST 60MM REFRACT,700MM GREY SLT SERIES,OTA,W/DOVETAIL BLOCK,NO DEWCAP—–$20
CELEST 60MM REFRACT OTA,700MM,BLK,CHINA,W/FK NO ALT ROD.NO FOC,NO DRAWTUBE—$35
CELEST 60MM REFRACT OTA,700MM,SILVER,FROM NEXSTAR SERIES,1.25" FOCUSER——-$35
CELEST 60MM REFRACT OTA,700MM,NO LENS,SILVER OTA FROM NEXSTAR GT SERIES——$20
BUSHNELL SKYCHIEF 60MM REFRACTOR,OTA,WHITE,700MM FL,.965 FOCUSER————-$45
BUSHNELL MOD 450 60MM REFRACTOR,F/15 OTA,900MM,.965 FOCUSER,NO FINDER——–$65
MEADE 60MM REFRAC OTA,WHITE,MOD 285,F/15,900MM NEEDS.965″ EYP HOLDER———$75
MEADE 60MM REFRACTOR,OTA,800MM,REPAINTED,CUSTOM 1.25″ HELICAL FOCUS———-$45
ERTL 50MM REFRACTOR OTA,420MM FL,BLUE COLOR,.965" FOCUSER,ECONOMY MODEL——$25
********** MICROSCOPES AND ACCESSORIES ***********
VIXEN RESEARCH MICROSCOPE,MODEL FM-1500,DEMO,1 EYPIECE,WOOD CASE————$695
VIXEN RESEARCH STEREO MICROSCOPE,MODEL SL-40,40X,NEW————————$495
VIXEN 20X POWER STEREO DISECTING MICROSCOPE,ILLUM,NO SLIDE HOLDER/X-Y STAGE-$175
VIXEN STUDENT MICROSCOPE,MODEL SB-400.90X-400X,NEW—————————$90
VIXEN STUDENT MICROSCOPE,MODEL 300A, 90X,200X,300X—————————$70
VIXEN STUDENT MICROSCOPE,MODEL SA-300,W/SLIDE,DYE,TOOLS,NEW——————$50
EAGLE STUDENT MICROSCOPE 40X,100X,400X,SINGLE 10X W/A EYEPIECE,110V AC LIGHT-$50
COLE PARMER MICROSCOPE,60X EYEPIECE WITH ILLUMINATOR AND STAND—————$95
TASCO 30X HAND HELD ILLUMINATED MICROSCOPE,WITH CASE————————-$25
VIXEN MICROPHOTO UNIT,MP-1,FOR PHOTOGRAPHY,PROJECTION,VISUAL USE————-$95
VIXEN MICROSCOPE CAMERA ADAPTER FOR USE W/35MM SLR'S————————-$45
NIKON 10X WIDE ANGLE MICROSCOPE EYP,EXTRA LONG .917" DIAMETER BARREL———$50
MICROSCOPE FOCUSER ASSEMBLY FROM JAPAN WITH EYEPIECE————————-$35
MEADE 10X(16MM FL)MICROSCOPE .917" EYEPIECE———————————-$25
MEADE 25X MICROSCOPE EYEPIECE,NO BARREL————————————–$20
MAYFLOWER MICROSCOPE CAMERA ADAP,W/X-HAIR CENTERING MECHANISM,NEW IN WD BOX–$50
UNITRON 10X MICROSCOPE EYEPIECE———————————————-$65
UNITRON 15X MICROSCOPE EYEPIECE———————————————-$65
ZEISS 12.5X WIDE ANGLE MICROSCOPE EYPIECE 45 DEG FIELD OF VIEW————–$125
SPENCER AMERICAN OPTICAL MICROSCOPE OBJECTIVE,10X,STAINLESS FINISH———–$65
4X SCREW IN MICROSCOPE OBJECTIVE,PROBABLY FROM VIXEN IN JAPAN—————-$50
40X SCREW IN MICROSCOPE OBJECTIVE,PROBABLY FROM VIXEN IN JAPAN—————$50
UNITRON ILLUMINATOR FOR MICROSCOPE SUBSTAGE,OLD VERSION,AS NEW IN BOX——–$35
DELUXE SLIDE MAKING SET FROM EDMUND SCI,NEW———————————-$15
SLIDE MAKING SET FROM EDMUND SCI,NEW—————————————–$15
LAMINATED PLASTIC SLIDE CARD FROM EDMUND SCI: FARM LIFE SAMPLES,NEW———-$15
LAMINATED PLASTIC SLIDE CARD FROM EDMUND SCI: SEA LIFE SAMPLES,NEW———–$15
LAMINATED PLASTIC SLIDE CARD FROM EDMUND SCI:FORREST LIFE SAMPLES,NEW——–$15
LAMINATED PLASTIC SLIDE CARD FROM EDMUND SCI: LOCUST SAMPLES,NEW————-$15
LAMINATED PLASTIC SLIDE CARD FROM EDMUND SCI: DRAGON FLY SAMPLES,NEW———$15
LAMINATED PLASTIC SLIDE CARD FROM EDMUND SCI: BUTTER FLY SAMPLES,NEW———$15
LAMINATED PLASTIC SLIDE CARD FROM EDMUND SCI: HONEY BEE SAMPLES,NEW———-$15
********** OBJECTIVE LENSES/MIRRORS/PRISMS, ETC **********
16"L BY 11" WIDE BY 1/2" THICK PYREX GLASS, RECTANGULAR OPTICAL TEST FLAT—$100
12.5" DIAM F/5 MIRROR,SOME OXIDATION,TINY CHIPS,2" THICK NEEDS RECOATING—-$150
10" PYREX MIRROR,F/RATIO ?,LOOKS ALMOST FLAT,MOST OF ALUM CTG GONE,W/CELL—$125
ASSORTED LENSES AND MIRRORS,CONVEX,CONCAVE,FLAT,OVER 25 PIECES,SOLD AS LOT—$75
EDMUND SCI. PARABOLIC REFLECTOR DISH,12" DIAM 3" F/L .75" CENTER HOLE,NIB—-$25
8" F/2 C-8 SCT SPHERICAL PRIMARY MIRROR,ALUMINIZED,2MM EDGE CHIP,NEVER USED-$195
8" DIAMETER BY 1" THICK PYREX MIRROR BLANK,MOLDED GLASS FROM 60 TO 70'S——$25
8" F/7 CAVE MIRROR WITH CELL FROM THE 1960'S——————————–$250
8" F/5 NEWT MIRROR,W/CELL FROM ORION/SYNTA,UNUSED,W/1.83" SEC/HOLDER/SPIDER-$295
9 7/8" DIAM BY 1 5/8" THICK PYREX MIRROR BLANK——————————$200
180MM F/4.2 DOUBLETS IN H-D ALUM TUBE,FROM 30X180MM USSR BINOS————-$2995
PARTIAL CELEST NEXSTAR 8" OTA,F/2 PRIMARY MIRROR,NO SEC OR CORRECTOR PLATE–$225
PARTIAL MEADE 8" SCT OTA,F/2 MAIN MIRROR,NO CORRECTOR OR SEC OR COVER——-$250
6" DIAMETER MIRROR CELL,ALUMINUM,SOME OXIDATION——————————$25
6" DIAMETER BY 1" THICK PYREX MIRROR AND TOOL BLANK,SMALL EDGE CHIPS———$35
5.5" DIAMETER BY 7/8" THICK PYREX MIRROR AND TOOL BLANK———————-$35
150MM DIAM/4000MM FL,PLANO COVEX LENS & POSITIVE MENISCUS LEN FR SURPLUS SHED$50
130MM F/5 MIRROR & CELL FROM CELESTRON NEXSTAR SLT OPTICAL TUBE ASSEMBLY—–$60
5" DIAMETER BY 3/4″ THICK PYREX MIRROR AND TOOL BLANK————————$25
5" F/5 JAEGERS ACHROMATIC DOUBLET REFRACTOR OBJ LENS,JAEGERS CELL & DEWCAP–$495
5" DIAMETER,3/4" THICK OPTICAL GLASS WINDOW DISK—————————–$75
4.5" MINOR AXIS DIAM HOLDER FOR SECONDARY MIRROR FOR LARGE NEWTONIAN SCOPE—$60
4.5" F/5,MIRROR/OUTER RING FOR CELEST CHINESE NEXSTAR 114MM/1000MM GT NEWT—$65
4" VIXEN LENS CELL FOR 102MM ED F/6.5 OBJECTIVE LENS, NO RETAINING RINGS—–$35
4" OBJECTIVE LENS SET,CROWN & FLINT AIR SPACED DOUBLET,UNKNOWN MAKER/F/LENGTH$50
4" M/A SEC MIRROR W/HOLDER FROM COULTER 17.5" DOBSONIAN,NEEDS RECOATING—–$200
105MM F/7 TRIPLET APO LENS ASSY IN CELL FROM WILLIAM OPTICS WORN COATINGS—$495
3.5" DIAMETER BY 1/2 THICK PYREX GLASS POLISHING TOOL,SMALL EDGE CHIP——–$15
3.25" DIAMETER BY 5/16" THICK PYREX GLASS POLISHING TOOL———————$10
3" F/5 DOUBLET ACHROMATIC LENS,CEMENTED,FROM WW-2 TANK GUN TELESCOPE———$25
82.5MM F/7 560MM FL BINO OBJECTIVES FROM JAPAN,COATED,NEW (PAIR)————$195
80MM F/11.4,910MM VIXEN/CELESTRON REFRACTOR LENS W/CELL,M/COATED,MINT COND–$150
80MM F/11.4,910MM VIXEN/CELESTRON REFRACTOR LENS W/CELL,3 SMALL EDGE CHIPS–$100
80MM OBJ LENS/CELL,CELEST/VIXEN 910MM REFRACT,2 LARGE FRACTURES ON REAR-LENS-$95
3" DIAMETER BY 3/8" THICK PYREX GLASS POLISHING TOOL————————-$10
76.2MM(3")F/3.2 9.75" FL(247MM)SPOT/SCOPE/BINO DOUBLET LENSES IN CELL,PAIR–$120
71MM OBJECTIVE LENS FROM ZEISS TELEPHOTO,250MM FOCAL LENGTH—————–$195
80MM ZEISS BINOCULAR OBJECTIVE 250MM FL IN THREADED CELL (PAIR)————-$395
70MM F/10 LENS/CELL/DEWCAP,700MM FOR CELEST 70MM ASTROMASTER REFRACTOR——-$60
2.25" DIAMETER BY .25" THICK PYREX GLASS POLISHING TOOL———————-$10
60MM F/15,900MM COATED OBJECTIVE LENS IN PLASTIC THREADED CELL,CHINA,NEW——-$25
60MM F/11 LENS IN CELL,OLDER ONE FROM JAPAN,SMALL CHIP ON EDGE—————$40
52MM DIAMETER,ACHROMAT DOUBLET OBJECTIVE LENS,193MM FL,NO CELL—————$35
2" DIAMETER BY 5/16" THICK PYREX GLASS POLISHING TOOL————————$10
50MM DIAM,COATED CEMENTED DOUBLET.FROM JAEGERS,254MM FL,NEW IN BOX———–$35
50MM OBJECTIVE LENS,250MM FL,NO CELL,FROM 7X50MM BINOCULARS——————$40
40MM OBJECTIVE LENS,200MM FL,NO CELL,FROM 8X40MM BINOCULARS——————$35
35MM OBJECTIVE LENS,175MM FL,NO CELL,FROM 7X35MM BINOCULARS——————$30
CELESTRON 2.75" M/A SECONDARY MIRROR & HOLDER/SPIDER ASSY FOR 10" DOB——-$100
PARKS 12.5" NEWT SPIDER ASSY,2.83"M/A SEC,FOR 15.75" ID TUBE,NEEDS RECOATING$175
NEWTONIAN SPIDER ASSEMBLY,WITH 2.6" M/A SEC HOLDER FOR 13" ID TUBES———-$35
NEWTONIAN SPIDER ASSEMBLY,4 VANE,NO HOLDER OR SEC MIRROR,NEEDS WORK ON ENDS–$20
2.6" M/A SEC MIRROR W/HOLDER,FROM ENTERPRISE OPTICS,1/10TH WAVE FLAT———$150
1.83" M/A E/W SEC MIRROR,PYREX 1/20TH WAVE FLAT——————————$150
1.83" M/A E/W SEC MIRROR QUARTZ 1/20TH WAVE FLAT—————————–$200
MEADE 1.83" M/A SECONDARY MIRROR,NIB,FOR 8" NEWT REFLECTORS——————$80
MEADE 1.83" M/A SECONDARY MIRROR WITH HOLDER, USED—————————$50
MEADE 1.52" M/A SECONDARY MIRROR NIB, FOR 6-8" NEWT REFLECTORS—————$75
ANTARES 1.52" M/A SECONDARY MIRROR,1/10TH WAVE,NEW,WITH PAPERWORK————-$30
CELEST 1.52" M/A SECONDARY MIRROR,FROM 130MM F/5 ASTROMASTER NEWT,———–$45
CELEST 1.52" M/A SECONDARY/HOLDER & 3 VANE SPIDER ASSY FOR 130MM F/5 NEWT—-$50
CELEST 1.52" M/A SECONDARY/HOLDER & 4 VANE SPIDER ASSY FOR 130MM F/5 NEWT—-$50
CELEST 1.52" M/A SECONDARY/HOLDER W/3 VANE SPIDER ASSY FOR N/S 114MM GT NEWTS$35
CELEST 1.4" M/A SECONDARY/HOLDER,DAMAGED SPIDER VANES————————$35
ELLIPTICAL SECONDARY MIRROR,1.52″ MINOR AXIS ALUMINIZED,MINOR SLEEKS———$25
ELLIPTICAL SECONDARY MIRROR,13/16″ MINOR AXIS,ALUMINIZED,NEW—————–$35
CELEST 5" F/10 SCT,SEC MIRROR HOLDER ASSY FOR ORANGE C-5 TELEPHOTO LENS——$15
1" M/A SEC MIRROR ENTERPRISE OPTICS,1/10TH WAVE FLAT————————–$95
7/8″ M/A SECONDARY ALUMINIZED PRISM MOUNTED ON SINGLE STALK 4.5″ NEWT——–$35
GIANT PRISM ASSEMBLY,W/3″ FACES,METAL MOUNT,POSSIBLE MILITARY ORIGIN——–$115
WOLLENSAK 90 DEG PRISM ASSY,BRASS FRAME,1 3/8″ ROUND/1.5″ SQUARE FACE——–$35
PORRO PRISM ASSEMBLY FROM 11X80MM BINOCULARS———————————$45
LARGE PRISM,1.25″ FACE,FROM 90 DEG,CELESTRON/1.25″ STAR DIAGONAL————-$20
LARGE PRISM,TRIANGULAR,90 DEGREE ANGLE,40MM FACES,—————————$20
MEDIUM SIZE PRISM'S 90 DEGREE FROM TASCO 7X35MM BINOS————————$15
SMALL PRISM 1/2″ FACE,W/1″ DIAM HOLDER FOR OFF AXIS GUIDER ASSEMBLY———-$25
SMALL 1/2″ DIAMETER,1.5″ FL,LENS,PLANO-CONCAVE,EDMUND SCI.——————-$10
PRISM FROM CELESTRON BINOVIEWER,SMALL EDGE CHIP/SUN DAMAGE TO HOLDER———$25
80MM DIAM FLINT LENS ELEMENT,F/11.4,910MM,BADLY CHIPPED,CELEST—————$10
80MM DIAM CROWN LENS ELEMENT,F11.4,910MM FL,FR CELEST REFRACTOR————–$85
60MM F/11.6 SEARS 700MM FL REFRACTOR OBJECTIVE WITH CELL AND DEWCAP———-$45
**************** MOUNTS,TRIPODS,WEDGES,& RELATED PARTS *****************
ORION DOBSONIAN ROCKER BOX ASSEMBLY COMPLETE,NEW IN THE BOX FOR 10" NEWT—$100
LOSMANDY GM-200 EQ MT HEAD,DUAL AXIS DRIVES W/4000 TIC ENCODERS FOR VERSION 3.38
SKY COMMANDER 8000 OBJECT DATA BASE COMPUTER W/DIGITAL SETTING CIRCLE READOUT,
150LB CAPACITY,1.5" DIAM SMOOTH S/STEEL DEC SHAFT,DUAL LOCKING KNOBS ON 16" LONG
SADDLE PLATE FOR "D" SERIES DOVETAIL BARS,3 WEIGHTS,26LBS,CUSTOM CASES FOR R/A &
DEC AXIS ASSY'S,BLUE/BLACK ANODIZED FINISH,TANGENT ARM DEC DRIVE,CUSTOM SLIDING
DUAL 4LB C/W'S & BAR ASSY FOR FRONT/REAR BALANCE,ALT-AZ FINE ADJ KNOBS—–$4495
CELEST CGE GO TO GEM,W/H-BOX,GPS MODULE,H/D ADJ TRIPOD,25LB C/W & MANUAL—$1495
VIXEN SENSOR MOUNT HEAVY DUTY GEM,WITH AC CLOCK DRIVE,ACCEPTS LOSMANDY DOVETAIL
PLATES,W/ADAPTER PLATE FOR 8-10″ MEADE/CELEST SCT TRIPODS,27LB CAPACITY,THREADED
DEC SHAFT,3/4″ DIAMETER,W/15LB & 20LB COUNTERWEIGHTS————————$995
TREKKER SCOPE GEM HEAD,W/AC CLOCK DRIVE ON R/A AXIS,1.75" SHAFT DIAM,HEAVY DUTY
ALUMINUM SADDLE PLATE ACCEPTS FLAT BOTTOM TUBE RINGS,40LB PYRAMID SHAPE C/W-$695
CAVE GEM,1" SHAFTS,R/A MOTOR DRIVE,W/AC CORD,NO DEC CIRCLE,PIER,LEGS OR C/W-$350
MEADE LXD-650 GO-TO GEM EQ HEAD,18K OBJ CDS,HANDBOX,ADAPTER PLATE FOR 8/10" SCT
FIELD TRIPOD,30LB CAP,15 C/W,W/BOX/MANUAL,NO POLAR SCOPE OR CRADLE———$1195
TELEVUE SYSTEMS GEM,WITH ADJUSTABLE ASH TRIPOD,TRAY,MANUAL SLOW MOTION CABLES,
WITH POLAR ALIGNMENT SCOPE WITH SCREW IN ILLUMINATOR,NO WEIGHT FROM JAPAN—$575
EDMUND SCI,GEM EQ HEAD,1″ SHAFTS,NO C/W,MOTOR OR WORM OR TRIPOD————–$95
OPTICAL CRAFSTMEN 6″ EQ MOUNT W/1″ SHAFT,AC CLOCK DRIVE,TANGENT ARM DEC SLO-MO
ASSY,10LB C/W,PIER & LEGS W/CASTERS & LOCKS———————————$395
PACIFIC INSTRUMENTS GEM HEAD W/1" SHAFTS,FLAT SADDLE PLATE,& WOOD BLOCKS,FOR 4.5"
TUBES NO MOTOR DRIVE,OR SETTING CIRCLES,W/CUSTOM WD CASE,FITS 3.5" ID PIERS-$175
CRITERION DYNASCOPE GEM,AC DRIVE 1" SHAFTS,SETTING CIRC 8LB C/W NO PIER/LEGS$250
MEADE LXD-300 GERMAN EQ MT,SLOW MO CABLES,NO TRIPOD OR TRAY—————–$195
VISTA 110 VOLT AC CAMERA TRACKING PLATFORM WITH BRACKET———————-$65
VIXEN TRACKING MT HEAD,5 PIN STEPPER MTR,POLAR SCOPE,NO SADDLE,DEC SHAFT,C/W$110
CELES SUP POL MT HEAD,SLO-MO,NO BORE SCOPE,TRIPOD,C/W SHAFT,AXIS LOCKS——–$195
CELEST SUP POL MT,SLO MO,NO SIDE PLATE,POLAR SCOPE,TRIPOD,TRAY,SHAFT,C/W—-$175
CELEST POL EQ MT,SLO-MO CONTROL,THREADED DEC SHAFT,NO TRIPOD/C-W,———–$225
ORION/SYNTA ASTROVIEW(CG-4)BLACK GEM HEAD,DEC SHAFT,SLO-MO CONTROLS,NO C/W–$125
SYNTA CG-4 GREY GEM HEAD SLOW MO CONTROLS NO TRIPOD OR TRAY OR C/W———-$175
CELEST CG-4 OMNI,WHITE GEM EQ HEAD,LIGHT RUST,W/DEC SHAFT,NO C/W————$125
CELEST CG-4 OMNI WHITE GEM EQ HEAD,NO COUNTERWEIGHT OR TRIPOD,NIB———–$150
CELEST CG-4 OMNI PARTIAL GEM EQ HEAD,NO DEC SHAFT,C/W,TRIPOD,OR DEC/RA WORMS-$50
KONUS CG-4 CLONE GEM,D/A DRIVES/BORE SCOPE,SLO MO CABLES,NO TRIPOD,TRAY,CAP-$325
MIZAR GEM,W/SLO-MO CONTROLS,MEDIUM DUTY,POLAR SCOPE 5LB C/W,NO TRIPOD,TRAY–$200
EDMUND SCI GEM,5/8" SHAFT,AC R/A DRIVE,NO COUNTERWEIGHT,NO PIER,LEGS——–$150
VIXEN EQ MT,GREEN,ADJ ALUM TRIPOD,TRAY,SLO-MO,3″ REFRACTOR/4.5″ NEWT——–$195
VIXEN L/W EQ MT,GREEN,NO DEC SHAFT,C/W/TRIPOD/SLO-MO/R/A WORM GEAR———–$25
MEADE GREY EQ M HEAD 395 FOR 90MM REFRACTOR,LIGHT RUST ON HARDWARE/DEC SHAFT-$45
MEADE GREY EQ MT FOR 395 MT W/MANUAL 1 SLOW MO CABLE,ALUM RECT LEG TRIPOD—$195
MEADE MTS FORK MT,W/LX-3 DRIVE,PIER,LEGS,FOR 8″S/N/10″ SCT,NO HANDBOX——-$395
MEADE EQ MT,BLACK,SLO-MO CABLES,ADJ ALUMINUM TRIPOD FOR 60-90MM OTA———$145
MEADE DS114 EQ MT W/ADJ ALUM TRIPOD/TRAY,NO WORM GEARS/DRIVES/ELECTRONICS—$125
TOWA GEM FOR 80MM/1200MM REFRAC OTA,CUST LAT ADJ GEAR ASSY,WOOD TRIPOD,LEGS-$175
LAFAYETTE 76.2MM GEM,SLOW MO CONTROLS TALL ADJ WOOD TRIPOD,TRAY,SHAFT,C/W—$175
SELSI 80MM EQ MT,W/AC CLOCK DRIVE,ADJ WOOD TRIPOD,CRADLE,DEC SLO-MO———$325
CHINESE GEM DARK GREY EQ HEAD,SLOW-MO CONTROLS,6LB C/W,NO TRIPOD————$125
IMPORTED EQUATORIAL HEAD,W/SLOW-MOTION CABLES,NO C/W,NO TRIPOD—————$75
IMPORTED EQUATORIAL MT,W/TRIPOD,TRAY,NO DEC SHAFT/C/W,SLO-MO CONTROLS——–$50
PARTIAL CHINESE GEM FOR 80MM OTA,NO CRADLE,TRIPOD,SLO-MO,RUSTED————–$25
JAPANESE EQ MOUNT LIGHT WEIGHT COPY OF EQ-1,WOOD TRIPOD/TRAY,NO C/W———-$35
JAPANESE EQ MT LIKE CG-3,NO RA GEAR,NO DEC SHAFT/WEIGHT,NO SLOW MO CABLES—-$45
CELEST PARTIAL CG-3 EQ MT HEAD R/A AXIS POLAR ASSY,NO R/A GEAR OR LAT ASSY—$25
CELEST CG-2 EQ MT,ADJ WD TRIPOD,TRAY,NO COUNTERWEIGHT————————$75
CELEST CG-2 EQ MT,ADJ WD TRIPOD,TRAY,5LB C/W,NEW—————————–$85
CELES PARTIAL EQ-1 ASTROMASTER EQ MT,NO SADDLE,SHAFT,TRIPOD,OR C/W———–$35
CELES PARTIAL EQ-1 MOUNT HEAD,NO WORM OR RA GEAR,C/W,DEC SHAFT,OR TRIPOD—–$25
CELEST EQ-1 EQUATORIAL MOUNT,W/ALUM TRIPOD/TRAY,SLO-MO CABLES,5LB C/W——–$95
CELEST PARTIAL EQ-1 EQ HEAD,NO DEC SHAFT,ALT SCREW,TRIPOD,OR C/W————-$25
CELEST PARTIAL EQ-1 HEAD,W/DEC SHAFT,ALT SCREW,NO TRIPOD,TRAY OR C/W———$40
CELEST PARTIAL EQ-1 HEAD,W/DEC SHAFT,SLOW MOTIONS,NO WORM GEAR OR TRIPOD/TRAY$40
LUMICON ALT-AZ FORK MOUNT ON ADJUSTABLE PIER,W/REMOVABLE LEGS,57"-70" TALL–$395
CELEST/VIXEN HVY DUTY ALT-AZ FK MT,SLO-MO CABLES,ADJ WD TRIPOD,TRAY———$400
CELES/VIXEN ALT-AZ MT,SLOW MOTION CONTROL:80/90MM REFRACTOR,WD TRIPOD.TRAY–$250
JAPANESE SINGLE ARM FORK MOUNT W/90MM ID TUBE CLAMP RING,W/ALT-AZ LOCKS——$35
CHINESE EQ-1 GEM WITH SCREW IN TABLE TOP LEGS,NO SHAFT,C/W,OR SLOW MO CABLES-$25
CUSTOM ALT-AZIMUTH MOUNT,ALUM BLOCK HEAD,5FT TALL STEEL TRIPOD LEGS,——–$250
ATCO JAPAN ALT-AZ MOUNT HEAD,60MM TUBE HOLDER SLOW-MO CABLES,ADJ WD TRIPOD–$135
MEADE ALT-AZ MT W/SLOW MO CONTROLS,WD TRIPOD,TRAY,NO CRADLE FOR 60/80MM OTA–$95
MEADE ALT-AZ FORK MT W/SLO MO KNOBS FOR 80MM REFRACTORS,W/TRIPOD/TRAY——–$50
MEADE ALT-AZ FK MT,SLO MO KNOBS FOR 60MM REFRACTOR,W/TRIPOD/NO TRAY/BRACE—-$40
MEADE ALT-AZ FK MT,SLO MO KNOBS FOR 60MM REFRACTOR,NO TRIPOD,BRACE/TRAY——$25
CELEST/SYNTA ALT-AZ MT,ALUM TRIPOD/TRAY/SLO-MO CABLES,FOR 80/90MM OTA——-$150
CELES/SYNT ALT-AZ MT ALUM TRIPOD,BENT AZ LOCK HANDLE,NO SLO-MO KNOBS———$95
CELES/SYNT ALT-AZ MT,ALUM TRIPOD,NO AZ LOCK HANDLE/SLO-MO KNOBS,80/90MM OTA–$75
CELES/SYNTA PARTIAL ALT-AZ MT HEAD,NO DEC CLAMP,NO SLOW MO CONTROL OR TRIPOD-$20
CELESTRON 60MM ALT-AZ MOUNT,ADJ WOOD TRIPOD,TRAY,FOR REFRACTORS————–$95
ALT AZ MT W/CRADLE FOR 60MM MAYFLOWER REFRACT,PARTIAL,NO ALT SCREW/WORM ASSY-$50
ALT-AZ FK MT,ADJ WD TRIPOD,TRAY FOR BUSHNELL 60MM REFRACT,NO LOCK FOR ALT ROD$60
ALT-AZ FORK MOUNT,W/ADJ WOOD TRIPOD FOR 60MM REFRACTORS,CELESTRON————$75
ALT-AZ FORK MOUNT,ADJ WOOD TRIPOD,39-59″ TALL FOR 60MM REFRACTOR————-$60
TRIPOD BASE FOR ALT-AZ MOUNT FOR 60MM REFRACTORS FROM JAPAN——————$15
CELEST 8" DIAM,48" TALL CUSTOM HEAVY DUTY STEEL PERMANENT PIER,BUILT IN WEDGE AT
APPROXIMATELY 34.5 DEGREES,HAS HOLE PATTERNS FOR C-5/C-8/C-11/C-14 SCT BASE-$795
CELEST CUSTOM 8" DIAM PERMANENT PIER 48" TAL FOR C-5/8/11 SCT'S,CAN BE DRILLED
FOR C-14 SCT BASE,33.5 DEG LAT,DUAL 110V AC OUTLETS,AZIMUTH ADJ ON BASE—–$750
CUSTOM 9" DIAM STEEL PIER,12" SQUARE TOP/BOTTOM PLATES,34-39" ADJ HEIGHT—-$500
IOPTRON FOLDING LEGS/BASE,W/TURNBUCKLE BRACES FOR ORIG 6" DIAM IOPTON PIER—$75
6" DIAMETER PIER,41" TALL STEEL FOLD UP LEGS FROM OLDER SCHAEFER MOUNT——$295
LOSMANDY SEMI PIER W/ELECTRONIC PLUGS FOR GM-125/150 EX EQUATORIAL MOUNTS—$200
LOSMANDY TRIPOD HEAD:ORIG STYLE G-8 GEM HEAD THAT USED FIXED HEIGHT TRIPOD–$125
LOSMANDY MA ADAPTER FOR G-8 & G-11 EQ HEAD,FITS MEADE & CELEST SCT TRIPODS—$85
LOSMANDY HD MA ADAPTER FOR GM-200/HGM-200/TITAN EQ MTS FOR PIER/SCT TRIPODS-$275
ASTROPHYSICS PRECISION ADJUST ROTATING PIER ADAPTER FOR 1200 GO TO GEMS—–$250
ASTROPHYSICS FLAT SURFACE PIER ADAPTER RING FOR AP 1200 GO TO GEM'S———$100
CUST 6.5" D STEEL PIER ADAPT,6.5" TALL,18LBS .5" CENTER & 6 HOLE SCT PATTERN$100
CUSTOM H-D STEEL 12" TALL PIER EXT ADAP PLATE,BLK FOR CG-5 SP/GP LXD55/75—$125
4" DIAMETER PIER FOR CRITERION RV-6 GEM FROM THE 1960'S NO LEGS————–$75
4″ DIAMETER BRASS PIER,W/3 BLACK ALUMINUM LEGS,FROM CHESHIRE MOUNT———-$150
3″ DIAM STEEL PIER,24″ TALL,BLACK,NO LEGS,NO TOP CAP,FOR 4.5″ NEWT———–$30
CUSTOM ALUMINUM ADAPTER PLATE FOR SP/GP TRIPOD HEAD TO FIT 6.25" ID PIERS—-$50
CELEST 8" SCT AZIMUTH ADAPTER PLATE TO MOUNT C-8 DRIVE BASE TO BLK ADJ TRIPOD$80
AZIMUTH CONTROL HANDLE,13.5",GREY ALUM FOR CELEST ASTROMASTER ADJ TRIPOD—–$20
SLOW MOTION CONTROL SHAFT,6" LONG W/KNOB,CELESTRON/VIXEN FOR POL/SP/GP MT—-$20
SLOW MOTION CONTROL CABLE W/HAND KNOB 13" LONG TAIWAN FOR.25" SHAFT SIZE—–$20
SLOW MOTION CONTROL CABLE W/HAND KNOB 12" LONG FROM JAPAN,BY MIZAR/MEADE—–$20
SLOW MOTION CONTROL CABLE W/HAND KNOB 11.5" LONG FROM CHINA——————$15
SLOW MOTION CONTROL CABLE WITH HANDKNOB,11" LONG FROM JAPAN——————$20
SLOW MOTION CONTROL CABLE W/HAND KNOB 10" LONG,JAPANESE,FOR.25" SHAFT——–$20
SLOW MOTION CONTROL CABLE W/HAND KNOB 9.5" LONG CHINESE FOR .25" SHAFT-——–$15
SLOW MOTION CONTROL CABLE,W/HAND KNOB 7.5" LONG CHINESE FOR .25" SHAFT———$15
SLOW MOTION CONTROL CABLE W/HAND KNOB,6.5" LONG,CHINESE FOR.25" SHAFT——–$15
SLOW MOTION CONTROL CABLE W/LARGE HAND KNOB 5" LG,CHINA,.25" SHAFT SIZE——$15
CUSTOM DEC SLOW MOTION TANGENT ARM ASSY PLATE W/KNOBS FOR MEADE DS-10 GEM—-$75
CUSTOM DEC AXIS FOR GEM THREADED DEC SHAFT,FROM PIPE FITTINGS—————-$75
CUSTOM ALUM FK MT,SAND CAST W/ROUND ALUM BASE,20"W,18"H,DETACHABLE FKS,—–$125
MEADE 16" LX-200 GPS FK MT W/CUSTOM DEC TRUNNION AND WIRED AUTOSTAR II HANDBOX
AC-18V DC ADAPTER,1/2" THICK ALUM PIER PLATE——————————-$2995
CELEST BLACK 14" COMPUSTAR FK ARMS/DRIVE BASE,12V POWER MODULE,COMPUTER DISPLAY,
WITH Y2K UPGRADED CHIP,W/CUSTOM JOYSTICK, 12V DC CORD,INSTRUCTION MANUAL—$1895
CELEST GREY 14″ COMPUSTAR FORK/ARMS/DRIVE BASE NO MODULE,JOYSTICK,FANBOX—$1295
C-14 BLACK DRIVE BASE,NO HANDBOX,ELECTRONIC POWER PANEL NEEDS REPAIR——–$495
C-14 GREY FK ARMS/DRIVE BASE,W/DEC MOTOR,2 SPEED SLEWING,NEEDS HANDBOX—–$1295
CELESTRON GREY C-11 SANDCAST DRIVE BASE,NO FORK ARMS,W/110 VOLT AC CORD—–$375
C-11 GPS GO TO FORK ARMS/DRIVE BASE,HANDBOX———————————$695
C-11 GPS GO-TO FKS/BASE,NO CIRCUIT BOARDS,NO DEC MOTOR,NO H-BOX,DEC CLAMP—$175
C-11 GREY COMPUSTAR FK ARMS/DRV BASE,12V POWER MODULE,COMPUTER PANEL,CORDS-$1395
C-11 ULTIMA PEC FORK ARMS,DRIVE BASE,HANDCONTROLLER,RUNS OFF 9V DC BATTERY–$595
C-11 ULTIMA PEC FORK ARMS,REPAIRED TANGENT ARM & MANUAL SLOW MO DEC KNOBS—$250
C-9.25" ULTIMA PEC FORK ARMS,NO TANGENT ARM,BENT ROD ON DEC SLOW MOTION ASSY$200
CELESTRON 9.25" 9V DC PEC DRIVE BASE,NEWER STYLE,WITH FORKS AND HANDBOX—–$395
MEADE 10" LX-200 GO TO FORK ARMS/DRIVE BASE,R/A AXIS LOCKED UP NO HANDBOX—$295
MEADE 10" LX-6 FORK ARMS/BASE,W/H-BOX,DEC MOTOR,DRS READOUT/CAT ENCODERS—-$595
MEADE 10″ LX-6 FORK ARMS/DRIVE BASE,SMART DRIVE PEC,NO HANDBOX————–$395
MEADE 10" LX-6 FORK ARMS/DRIVE BASE,PREMIER SERIES,1991 VINTAGE NO HANDBOX–$350
MEADE 10" LX-50 FK ARMS/12VDC DRV BASE,DEC MTR,CORD,HBOX,MAGELLAN ENCODERS–$495
MEADE 8" SCT MTS FORK MOUNT/110V AC DRIVE BASE,4" DIAM,4FT TALL,PIER,LEGS—$375
MEADE 8" LX-200 FORK ARMS AND DRIVE BASE,WITH V/3.2 HANDBOX—————–$595
MEADE 8″/10″ 110V AC DRIVE BASE,W/CORD,NO FORK ARMS————————-$250
MEADE 8" LX-10 FORK MOUNT & 9 VOLT DC DRIVE BASE W/DUAL AXIS HANDCONTROLLER-$375
MEADE 10″ LX-6 DRIVE BASE/FORK ARMS,NO HANDBOX——————————$495
MEADE 8" LX-6 FORK MOUNT/DRIVE BASE,W/SMART DRIVE PEC W/HANDBOX————-$475
MEADE 8" LX-3 FORK MOUNT/DRIVE BASE,W/#36 DUAL AXIS HAND CONTROLLER———$375
MEADE 2080 8" SCT FORK ARMS/LX WORM GEAR DRIVE BASE,110V AC CORD————$295
MEADE 2080 FORK ARMS/AC DRIVE BASE,W/GEAR/CLUTCH ASSY FOR DEC MOTOR,AC CORD-$325
MEADE TELESTAR GO-TO SINGLE FK ARM MT,AUTOSTAR H-BOX ALUM TRIPOD 33-52",TRAY$150
MEADE 10" LX-50 PARTIAL DRIVE BASE,NO POWER PANEL,CIRCUIT BOARD,HANDCONTROLLER,
MEADE 2045 FORK ARMS,12V DC DRIVE BASE FOR 4" SCT OTA,TAKES TABLE TOP LEGS–$125
NO DEC MOTOR,ALSO MISSING DEC TRUNNION ON CLAMP SIDE————————$175
CRITERION DYNAMAX 8" SCT FORK ARMS/AC DRIVE BASE,NEEDS WORK—————–$125
CELEST NEXSTAR SLT GO-TO FK ARM/DRIVE BASE,ADJ TRIPOD/TRAY,NO HANDBOX———$175
CELEST NEXSTAR 6/8" SE GO-TO FK ARM/DRVE BASE,HAND CONTOLLER CD/MANUAL,NIB–$375
CELES NEXSTAR 4/5"SE GO-TO FK ARM/DRIVE BASE,NO H-BOX,DEC MTR,FOR PARTS—–$200
CELES NEXSTAR GT 80MM GO-TO FORK ARM MOUNT,NO TUBE HOLDER OR HANDBOX——–$100
CELES NEXSTAR GT GO-TO 60MM FORK ARM MOUNT,W/TUBE HOLDER,NO HANDBOX———$110
CELES N/S GT GO-TO 60MM FORK ARM MT,W/TUBE HOLDER,NO HANDBOX,BASE COVER——$60
CELES N/S GO TO FK MT(NON DOVETAIL TYPE)W/H-BOX NO TRIPOD OR BATTERY COVER–$275
CELESTRON NEXSTAR 4/5SE GO TO SINGLE FORK ARM MOUNT W/FLASHABLE HANDBOX —-$375
CELESTAR 8″ DELUXE PEC FK MT/D-BASE,NO H-BOX.TANGENT ARM,NOT TRACKING——-$195
CELEST ULTIMA 2000 8" SCT GO-TO DRIVE BASE,NO H-BOX,OR MOTORS,1 FORK ARM—-$125
CELEST FASTAR 8" FK MT/DRIVE BASE,DEC MOTOR,W/PEC ELECTRONICS,D/A HANDBOX—$595
CELESTRON 8" POWERSTAR PEC FORK ARMS,9 VDC DRIVE BASE,W/HANDBOX————-$525
CELEST ULTIMA 8 PEC DRIVE BASE,NO MOTOR OR CIRCUIT BOARD OR DRIVE BASE COVER$125
CELEST ULTIMA 8″ FORK ARMS/DRIVE BASE,NON PEC,HANDBOX/CHARGER/BATTERY——-$595
CELEST ULTIMA 8/11" NON PEC DRIVE,NO FORKS,HANDBOX,BATTERIES WONT CHARGE—-$225
CELEST ULTIMA NON PEC DRIVE BASE NO BATTERY HOLDER CLIPS & WIRE CONNECTIONS-$200
CELEST ULTIMA NON PEC FORK ARMS AND NON RUNNING DRIVE BASE,NO HANDBOX——-$250
CELESTAR C-8 DRIVE BASE AND FORK ARMS,NOT WORKING,NO BATTERY COVER DOOR—–$150
CELESTAR C-8 DRIVE BASE,NO FORK ARMS,NO CIRCUIT BOARD,NO MOTOR—————$75
CELEST C-8+ DRIVE BASE,ELECTRONICS/TRACKING NOT WORKING,NO BATTERY COVER—-$100
CELEST 8″ POWERSTAR FORK/DRIVE BASE,HANDBOX,——————————–$575
CELEST 8" POWERSTAR FORK ARM AND DRIVE BASE,NO HANDBOX———————-$395
CELEST 8″ POWERSTAR DRIVE BASE,W/HANDBOX, NO FORK ARMS———————-$475
CELEST 8 P/S FK/DRIVE BASE,W/TUTHILL R/A SLOW-MOTION GEAR SYSTEM,NO HANDBOX-$425
CELESTRON 8″ COMPUSTAR FORK ARMS/DRIVE BASE,W/DUAL STEPPER MTRS————-$495
CELESTRON 8" COMPUSTAR FK ARMS/DRIVE BASE,DEC MOTOR SLIPS,W/8X50 BRACKET—-$295
CELESTRON 8″ COMPUSTAR FOR ARMS/DRIVE BASE WITH NO MOTORS——————-$350
CELESTRON 8" GREY DRIVE BASE,DUAL MOTORS NOT RUNNING,NO FORKS OR CORD——–$50
CELEST 8 GREY DRIVE BASE,W/BLACK TOP PLATE,NO MOTORS,FORKS OR CORD———–$95
CELEST SUPER C-8 FORK ARMS/BASE,BLACK,BYERS WORM GEAR DRIVE,AC CORD———$295
CELEST CLASSIC C-8 DRIVE BASE/FORK ARMS NO POWER CORD———————–$250
CELESTRON BLACK CLASSIC 8" FORK ARMS/DRIVE BASE,NO CORD,STRIPPED RING GEAR–$175
CELEST BLK C-8 DRIVE BASE/FK ARMS W/TUTHILL STARTRAP 12VDC ELECT,NOT WORKING$175
CELEST GREY DIE CAST C-8 FORK ARMS/DRIVE BASE,DUAL MOTORS,DEC MOTOR,NO CORD-$295
CELEST GREY DIE CAST,C-8 FORK ARMS/DRIVE BASE,DUAL MOTORS,WITH AC CORD——$295
CELEST GREY DIE CAST C-8 FORK ARMS/DRIVE BASE,AC CORD,ONE MOTOR NOT WORKING-$250
CELEST GREY FKS,TOP PLATE,W BLK/KENCOR 5000 WORM GEAR DRIVE BASE,W/AC CORD–$325
CELEST GREY DIE CAST C-8 ARMS/BASE,NO TANGENT ARM/OXIDIZED BASE————-$200
CELEST 8″ GREY SAND CAST DRIVE BASE AC CORD,DUAL MOTORS———————$200
CELESTRON-PACIFIC 8" GREY/BROWN SAND CAST DRIVE BASE/FORK ARMS,NO AC CORD—$200
C-5+ BLK 9VDC DRIVE BASE W/SINGLE FK ARM,ORIG DEC MTR,D-TAIL BAR NO H-BOX—$395
C-5 GREY DRIVE BASE WITH DUAL FORK ARMS AND 110V AC 3 PIN CORD————–$295
C-5 BLACK DRIVE BASE,WITH AC CORD——————————————-$175
SUPER C-8 LOWER DRIVE BASE ASSEMBLY NO MOTOR/WORM/DRIVE GEAR,HAS 3 PIN PLUG–$65
CELEST GREY C-8 DRIVE BASE,NO MTRS,OTHERWISE COMPLETE,W/GEARS,R/A SLO-MO—–$75
C-8 CLASSIC DRIVE BASE BOTTOM SECTION,NO MOTORS OR OTHER PARTS—————$35
C-8 SAND CAST DRIVE BASE,NO FORKS,NO AC CORD——————————–$195
C-5/8 PARTIAL DRIVE BASE,OLD STYLE,NO MOTORS———————————$30
CELEST CLASSIC 8 DRIVE BASE,WITH AC MOTOR,NO TOP COVER NO CORD—————$95
CELESTRON POWERSTAR PEC DRIVE BASE,COMPLETE BUT HAS BAD CIRCUIT BOARD——-$125
CELESTRON BROKEN NEXSTAR FORK ARM/DRIVE BASE FOR 4/5 SE SCTS,NO BATTY HOLDER-$95
DRIVE BASE CASTING,BOTTOM HALF FOR 8" ULTIMA 2000 GO-TO MOUNTS,NO FORKS——–$45
DRIVE BASE CASTING TOP HALF FOR 8" ULTIMA 2000 GO-TO MOUNTS,NO FORKS———$45
DRIVE BASE POWER PANEL W/CIRCUIT BOARD: MEADE 8″ LX-10 SCT——————-$85
DRIVE BASE COVER PANEL W/ELECTRONICS/PLUGS FOR GREY C-14 SCT'S————–$195
DRIVE BASE COVER PANEL FOR CELESTRON POWERSTAR 8″—————————-$30
DRIVE BASE COVER PANEL FOR POWERSTAR 8″,W/ELECTRICAL CONNECTIONS————-$30
DRIVE BASE COVER PANEL FOR PROTOTYPE POWERSTAR 8″ PEC————————$30
PARTIAL MEADE 8″ LX-200 UPPER POLAR AXIS ASSEMBLY,W/HOUR CIRCLE,ALUM MACHINED
INNER ASSY,BEARINGS,NO DRIVE GEAR——————————————–$50
PARTIAL POLAR AXIS ASSEMBLY FROM PROTOTYPE COMPUSTAR 8″,NO GEARS————-$35
RING GEAR/RA CIRCLE FOR OLD STYLE C-5(SMALL DIAMETER BASE)——————-$30
RIGHT ACENSION HOUR CIRCLE FROM SMALL C-5 BASE,OR C-90 DRIVE BASE————$30
RIGHT ACENSION HOUR CIRCLE FOR SUPER POLARIS MOUNT,3.5″ DIAMETER————-$20
FORK ARM COVER PLATE FOR ULTIMA 8/11″,W/POLAR BEARING,R/A LOCK KNOB———-$30
DRIVE BASE/FORK ARM COVER,FOR C-8——————————————–$30
DRIVE BASE/FORK ARM COVER FOR BLACK SUPER C-8——————————–$50
ORION GO TO SINGLE FK ARM ALT-AZ MT,H-BOX,D/T SADDLE,ALUM TRIPOD,STARSEEKR–$125
MEADE DS 2000 GO TO SINGLE ARM FK MT,W/AUTOSTAR H-BOX,ALUM TRIPOD———–$100
MEADE DS/2000 GO-TO FK MT W/HANDBOX & TUBE CLAMP FOR 90MM REFRACTORS——–$150
MEADE DS/2000 GO-TO FK MT,NO HANDBOX,HAS TUBE CLAMP FOR 90MM REFRACTORS——$95
MEADE 10" LX-6 FORK ARMS WITH TANGENT ASSEMBLY COMPLETE———————$150
MEADE 10″ LX-50 FORK ARMS WITH DEC MOTOR & DEC CABLE————————$295
MEADE 8" 2080 FORK ARMS,WITH MANUAL SLOW MOTION CONTROL TANGENT ARM,NO BASE-$175
MEADE 8" LX-6 FORK ARMS W/MANUAL SLOW MOTION DEC KNOB CONTROLS,NO BASE——$175
CELESTRON C-14 GREY FORK ARMS W/DEC MOTOR & TANGENT ARM SLOW MO CONTROLS—-$595
CELEST BLK C-14 FORK ARM(ONE ONLY)RIGHT SIDE,NO DEC MOTOR OR TANGENT ARM—-$250
CELESTRON CPC GO-TO 11" FORK ARMS,W/TRUNNIONS/DRIVE BASE,NO ELECTRONICS—–$150
CELESTRON GRAY SAND CAST C-11 FORK ARM,NO TANGENT ARM ASSEMBLY————–$100
CELEST GRAY SAND CAST C-11 FORK ARM,TANGENT ARM BROKEN UPPER LOCKING CLAMP–$125
CELESTRON CELESTAR 8 DELUXE FORK ARMS WITH DEC MOTOR————————$195
CELEST ULTIMA 8" PEC FK ARMS COMPLETE PAIR W/TANGENT ARM LOCK,DEC SLO MO—-$195
C-8 FORK ARM FOR CELESTAR 8 & CELESTAR 8 DELUXE,FROM RIGHT NON LOCKING SIDE–$75
C-8 FORK ARM FOR POWERSTAR/SUPER C-8,FROM RIGHT SIDE,(NON LOCKING SIDE)——$75
C-8 FORK ARM FOR POWERSTAR 8 FROM LEFT SIDE,MISSING TANGENT ARM/LOCK———$85
C-8 FORK ARM FOR POWERSTAR 8 FR LEFT SIDE,NO DEC CIRCLE/COVER,OR TANGENT ARM-$40
C-8 FORK ARM,TAN SAND CAST C-8 SCT'S,W/TANGENT ARM THREADED ROD,PIVOT DISK—$85
C-8 FORK ARMS,BLACK,PAIR FOR ALL C-8 BASES,EXCEPT ULTIMA/SAND CAST———-$175
C-8 FORK ARMS,BLK,PR,NEW STYLE W/HANDLE FOR C-8+,CELEST/CELESTAR DELUXE—–$150
C-8 FORK ARMS GREY,DIE CAST FOR ALL C-8 BASES EXCEPT ULTIMA & SANDCAST —–$150
C-8 FORK ARMS GREY,DIE CASE CORRODED/FLAKING PAINT W/TANGENT ARM/SLOW MO KNOB$95
C-8 RIGHT FK ARM GREY DIE CAST,COMPLETE————————————–$65
C-8 LEFT FK ARM GREY DIE CAST,W/ROD/KNOBS,NO TANGENT ARM OR DEC CIRCLE/PLATE-$65
C-8 LEFT FK ARM,BLK,DIE CAST,NO ROD/KNOBS OR TAN ARM/DEC CIRCLE/PLATE——–$40
C-8 FK ARM BLK,NEW STYLE,LEFT SIDE,W/THREADED ROD/KNOBS,NO TANGENT ARM——-$50
C-8 FK ARM BLK,NEW SMOOTH ROUNDED STYLE,RIGHT SIDE,W/HANDLE/TRUNNION———$50
C-8 FK ARM,BLK,FROM CELESTAR 8/DELUXE MODEL,RIGHT SIDE,NO MOVING PARTS——-$45
C-8 FK ARM,BLK,FROM CELESTAR 8/DELUXE MODEL,LEFT SIDE,NO MOVING PARTS——–$45
C-8 FK ARM,GREY,DIE CAST,LEFT SIDE,NO DEC PLATE,CIRCLE,DEC/TANGENT ASSY——–$55
C-8 FK ARM,GREY DIE CAST RIGHT SIDE,NO DEC CIRCLE,HAS PLATE AND TRUNNION—–$55
C-8 FK ARM,GREY DIE CAST,RIGHT SIDE,CASTING ONLY,NO MOVING PARTS————-$45
MEADE 8" FK ARMS,PR COMPLETE FOR 8" SCT DRIVE BASE EXCPT LX-200//90/5O——$150
MEADE PARTIAL 8" FORK ARMS,NO DEC CIRCL,OR TANGENT ARM FOR LX-3/5/6 SCT'S—-$65
MEADE BASE W/POLAR AXIS ASSY FROM MTS-6″ NEWTONIAN, NO FORKS/DRIVE———–$75
COMPUSTAR 8″ FORK ARM PAIR,PARTIAL,NO MOTOR OR GEAR ASSEMBLY—————–$85
ULTIMA 8 FORK ARM,W/SLOW-MOTION DEC KNOBS,NO TANGENT ARM/TUBE HOLDER———$75
C-8 FORK ARMS,PAIR FOR 8" ULTIMA 2000 GO-TO FORK MTS,NO MOVING PARTS——–$100
C-8 FORK ARM,DIE CAST,NOT PAINTED——————————————–$35
C-8 FORK ARM,GREY,DIE CAST,COMPLETE,(NON-DEC SIDE)—————————$75
C-8 FORK ARM,GREY,DIE CAST,NON DEC SIDE,MISSING SETTING CIRCLE,AND DEC PLATE-$50
C-8 FORK ARM,BLACK,DIE CAST,RIGHT SIDE,NO TUBE HOLDER ASSEMBLY—————$45
C-8 FK ARM BLK,DIE CAST,RIGHT SIDE,COMP,FOR C-8 BASES EXC ULTIMA/SANDCAST—-$75
C-8 FORK ARM BLACK DIE CAST,LEFT SIDE,NO TANGENT ARM/DEC CLAMP ASSY———-$45
C-8 FORK ARM BLACK,DIE CAST,W/HOLES FOR AAM DEC ENCODER COV,NO TUBE HOLDER—$60
C-8 FORK ARM,NEW STYLE,DARK GREY DIE CAST,NO TUBE HOLDER PLATE—————$45
C-5 FORK ARMS,GREY DIE CAST,COMPLETE,W/TANG ARM/SLO-MO KNOB,DEC CIRCLES,PAIR$125
C-5+ FORK ARM CASTING,BLACK DIE CAST,NO MOVING PARTS————————-$45
C-5 FORK ARM,BLACK,DIE CAST,NO TUBE HOLDER PLATE ASSEMBLY——————–$45
C-5 FORK ARM,GREY,DIE CAST,NO TUBE HOLDER PLATE ASSEMBLY———————$45
C-5 FORK ARM,OLD STYLE,SAND CAST,NO TUBE HOLDER PLATE ASSEMBLY—————$45
CELEST BROKEN SLT FORK ARM/DRIVE BASE FOR 60/80/114 SLT SCOPE FOR PARTS——$95
CELEST BROKEN SLT FORK ARM & DRIVE BASE,60/80/114MM,NO COVER,BATTERY PACKS—$75
CELESTRON REAR CELL,TAN DIECAST VERSION FOR OLD C-8 MODELS——————-$35
TUBE HOLDER PLATE,15" LONG FOR CELESTRON 8" SCT OTA ON GPS FORK MOUNTS——-$35
TUBE HOLDER TRUNNION PLATE,LARGE SIDE,ULTIMA 2000 GO-TO 8" SCT FORK ARMS—–$35
TUBE HOLDER TRUNNION PLATE,SMALL SIDE,ULTIMA 2000 GO-TO 8" SCT FORK ARMS—–$35
TUBE HOLDER PLATE,BLACK,FOR DIE CAST C-8 FORK ARM—————————-$40
TUBE HOLDER PLATE,GREY,FOR SAND CAST C-8 FORK ARM—————————-$40
TUBE HOLDER PLATE,UNPAINTED ALUMINUM PROTOTYPE FOR C-8 FORK ARM————–$25
TUBE HOLDER PLATE,GREY,FOR SAND CAST C-5 FORK ARM—————————-$40
TUBE HOLDER PLATE,BLACK,FOR DIE CAST C-5 FORK ARM—————————-$40
TUBE HOLDER PLATE,GREY,FOR DIE CAST C-5 FORK ARM—————————–$40
TUBE HOLDER PLATE,GREY,FOR C-90 FORK ARM————————————-$40
TUBE HOLDER PLATE FOR MEADE FORK ARM/2045 4″ SCT—————————–$30
TANGENT ARM FOR C-14 FORK ARMS,HEAVY DUTY SANDCAST,NO LOCKING LEVER———$185
TANGENT ARM FOR C-8 SAND CAST FORK ARM,WITH LEVER LOCK———————–$75
TANGENT ARM FOR C-5 FORK ARM,NO LOCKING LEVER——————————–$75
TANGENT ARM ASSEMBLY,W/MANUAL SLO-MO KNOBS-MEADE MTS SN-6/SC-8—————$85
DEC AXIS ASSY FOR SCHAEFER 12" GEM,8" DIAM TOP PLATE,1.75"D BY 35"L SHAFT—$195
DEC CLAMP RING FOR SHAEFER 12" GEM DEC AXIS ASSY,7.25" ID .75" W .5" THICK—$50
DEC & R/A SLOW MOTION & LOCKING KNOBS,KNURLED ALUM FOR CELEST CI-700 MTS—–$15
DECLINATION SETTING CIRCLE 7.75" DIAM,1/8" CENTR HOLE,WHITE #S,BLK BACKGROUND$20
DECLINATION SLOW MOTION KNOB,KNURLED ALUM FOR CELEST NON GO-TO FK MTS——–$20
DECLINATION PLATE FOR OLD STYLE,SAND CAST,5″ FORK ARM————————$25
DECLINATION PLATE FOR MEADE 4/8/10″ SCT FORK ARM—————————–$30
DECLINATION PLATE FOR C-8 FORK ARM——————————————-$30
DEC CIRCLE COVER TALL TYPE FOR C-8 FK ARM W/CUTOUT FOR AAM DSC CORD———-$30
DEC CIRCLE DOME COVER TALL STYLE FOR AAM ENCODER ON C-8 FORK ARM————-$20
R/A CIRCLE FROM OLD C-5 SMALL DIAMETER SAND CAST DRIVE BASE——————$35
RA & DEC CIRCLES KIT,109,FOR MEADE "MTS" 8/10″ SCT & SN-6/8″—————–$50
R/A & DEC CIRCLE KIT,PARTIAL,#109 FOR MTS 8/10" SCT & S/N 6"8" ONE DEC CIRCLE$35
2.5" DIAM ALUM DEC CIRCLE FOR CG-4/5 EQ MOUNTS——————————-$15
2.25" DIAM R/A SETTING CIRCLE,CHROME PLATED FOR CG-4/5 EQ MOUNTS————-$15
2.25" DIAM R/A SETTING CIRCLES,BLACK ANODIZED FOR CG-4/5 EQ MOUNTS———–$15
7″ DIAM R/A SETTING CIRCLE,LOSMANDY,BLK,ALUM 6″ ID HOLE,1″ WIDE————–$50
6″ DIAM R/A SETTING CIRCLE,ALUM,1-7/8″ BORE FOR BYERS 812 EQ MT————–$50
6" DIAM R/A SETTING CIRCLE, ALUMINUM 1 INCH BORE FOR NEWT GEM—————-$45
5″ DIAM R/A SETTING CIRCLE,LOSMANDY,BLK AND ALUM,4.25″ ID HOLE—————$45
3.5" DIAM ALUMINUM R/A SETTING CIRCLE FOR CELESTRON/VIXEN POLARIS EQ MOUNT—$15
3.75″ DIAM R/A SETTING CIRCLE,LOSMANDY,BLK ANODIZED ALUM,3″ ID CENTER——–$35
RIGHT ACENSION HOUR CIRCLE FOR C-11 DRIVE BASE——————————-$45
CUSTOM 12.5" DIAM STAINLESS STEEL ENGRAVED AZIMUTH CIRCLE 0-360 DEGREES——$50
CUSTOM 15″ DIAM CLEAR PLASTIC AZIMUTH CIRCLE,0-360 DEG LINES,FOR DOBS——–$35
ULTIMA WEDGE SIDE PLATE,RIGHT SIDE,NEW OPEN FRAME STYLE,W/LATITUDE SCALE—–$60
ULTIMA WEDGE SIDE PLATE,LEFT SIDE,NEWER OPEN FRAME STYLE———————$60
ULTIMA WEDGE SIDE PLATE,LEFT SIDE,OLDER SOLID SIDE STYLE,BLACK—————$50
MEADE SUPER WEDGE FOR 8 TO 12" SCT'S ON FORK MOUNTS,LX-3/5/6,LX-200/GPS—–$325
MEADE STANDARD WEDGE FOR 8" SCT'S WITH LATITUDE BAR BUT NO HANDLE/ROD ASSY–$120
MEADE STANDARD WEDGE FOR 8 SCT'S WITHOUT LATITUDE ADJUSTER ASSEMBLY———$125
MEADE STANDARD WEDGE FOR 4" SCT'S MODEL 2045,W/O LATITUDE ADJ ASSEMBLY——$100
CUSTOM ALUMINUM WEDGE WITH THICK BOTTOM PLATE AND HOLE PATTERN FOR C-8 SCT'S-$95
CELEST WEDGE FOR 11"/9.25" GPS SCT'S,NO LATITUDE OR ALT-AZ ADJUSTERS——–$225
CELEST NEW STYLE WEDGE FOR U2000 GO TO FORK MOUNT SCT NO LAT/AZ ADJUSTERS—$225
CELEST WEDGE HEAVY-DUTY:ULTIMA 8/11" PEC-NON PEC,LAT & AZ ADJUSTERS———$250
CELEST WEDGE HEAVY DUTY:ULTIMA 8/11" PEC/NON PEC FKS,NO LAT BAR/AZ ASSY—–$175
CELEST WEDGE DIE CAST WEDGE WITH STANDARD LATITUDE ADJUSTER ASSEMBLY———$95
CELESTRON DIE CAST WEDGE WITH DELUXE LATITUDE ADJUSTER BAR ASSEMBLY———$135
CELESTRON DIE CAST WEDGE PLATE FOR C-90 ASTRO MODEL————————–$60
CELESTRON WEDGE BACK PLATE,C-8,FOR ULTIMA WEDGES 0-70 DEGREE LAT RANGE——-$75
CELESTRON WEDGE BACK PLATE FOR DIE CAST C-5/C-8 STANDARD/ULTIMA PEC WEDGE—-$65
CELESTRON WEDGE BACK PLATE FOR STANDARD & ULTIMA 8/11 SCT WEDGES————-$60
MEADE 2045 4" SCT ADAPTER PLATE FOR ATTACHING SCOPE TO STANDARD 8" WEDGE—–$45
CELESTRON LATITUDE ADJUSTER BAR FOR C-8 AND ULTIMA WEDGES,MISSING HANDLE—–$20
CUSTOM LATITUDE ADJ ASSEMBLY FOR C-11/COMPUSTAR 11″ SCT'S——————-$145
HOWARD ENGINEERING H-D AZIMUTH ADJ ASSY FOR C-8 TRIPODS & FORK ARMS/BASE—-$150
CELESTRON AZIMUTH ADJ ASSY FOR ULTIMA 8/11 SCT WEDGES,HAS HANDLE,BLOCK,PIN—$45
CUSTOM MADE HEAVY DUTY WOOD WHEELIE BARS MEADE 8/10″ SCT ADJ TRIPOD———$100
JMI HEAVY DUTY WHEELY BAR FOR MEADE 12/14 SCT TRIPOD,2 PIECE,48" LEG SPAN—$250
JMI MEDIUM DUTY WHEELY BARS FOR MEADE 8-10" SCTS,4 PC ASSY,W/5" DIAM WHEELS-$250
CUSTOM STEEL TRIPOD,1.5" SQUARE TUBING,REMOVABLE BASE,CG-5 MT HUB 64" TALL–$125
PARKS T-11 ADJUSTABLE TRIPOD FOR FORK MOUNTED CELEST/MEADE 8″ SCT———–$195
MEADE SUPER GIANT FIELD TRIPOD,16" LX-200 FORK MOUNT,4/3" LEGS,32-36" TALL-$1200
MEADE GIANT TALL ADJ FIELD TRIPOD,GREY TRIM,BLACK HEAD FROM SCT TYPE TRIPOD-$495
MEADE GIANT SHORT ADJUSTABLE FIELD TRIPOD,BLACK TRIM FOR 12"/14" GPS SCT'S–$495
MEADE GIANT SHORT ADJ FIELD TRIPOD BLACK LEG TRIM,GREY HEAD FROM LXD-750 MT-$450
MEADE H-D ADJ FIELD TRIPOD,LX-90/ACF 8/10 SCT,W/CENTER ROD,NO BRACE/TRAY—-$185
MEADE STANDARD FIELD TRIPOD FOR 8-10 LX-200 SCT'S W/FLOATING CENTER ROD—–$225
MEADE STANDARD FIELD TRIPOD FOR 8″/10″ SCTS,THREADED CENTER HOLE————$225
MEADE STANDARD FIELD TRIPOD FOR 8/10" SCT,THREADED CENTER HOLE,NO BRACE/TRAY$175
MEADE STANDARD FIELD TRIPOD FOR 8/10" SCT'S,NO CENTER ROD OR BRACE/TRAY—–$150
MEADE STD FIELD TRIPOD FOR 8/10" LX-200 SCT'S, BROKEN MOUNTING EAR ON HEAD—$95
MEADE NON ADJUSTABLE FIELD TRIPOD FOR 4" 2045 MEADE SCT'S,38" TALL,———$175
MEADE NON ADJ FIELD TRIPOD FOR 4" 2045 MEADE SCTS,38" TALL,RUST ON LEGS——$95
MEADE LXD-75 ADJ TRIPOD,W/MOUNT HUB,NO CENTER ROD,LEG BRACE/TRAY————$100
MEADE ADJUSTABLE TRIPOD LEGS,DUAL LOCK KNOBS FOR STD 8/10" SCT TRIPODS——–$100
MEADE ADJ MEDIUM DUTY TRIPOD FOR LIGHTSWITCH 6" GO TO SCT'S, NO TRAY/BRACE—$65
MEADE ADJ TRIPOD LEGS,32-55",RECTANGULAR,ALUM FOR LXD-55 GEMS,NO TRAY——–$85
MEADE ADJ TRIPOD,BLK ALUM LEGS,3 SECT,W/BASE FOR DS/90 GO-TO FK MTS———-$35
TAKAHASHI EM-200 TALL TRIPOD LEGS,MAHOGONY WD,TRAY,NO TOP PLATE,MINOR NICKS-$375
KB SYS OAK TRIPOD,ADJ LEGS,31" TO 68" TALL,BRASS TRIM/TRAY,TAKES TV FORK MTS$200
KEUFEL & ESSER WOOD SURVEYORS TRIPOD WITH PLUMB LINE/WEIGHT,36-57" TALL—–$125
ALUMINUM SURVEYORS TRIPOD,TALL ADJUSTABLE,BLACK TRIM,3-5 FEET TALL———-$100
CUSTOM ALUM TRIPOD,TUBULAR STEEL LEGS,31″ TALL,TAKES 5-10″ SCT WEDGES——–$50
CELEST TRIPOD HEAD W/THREADED CENTER ROD FROM ADJUST C-8 TRIPODS————-$95
CELESTRON TRIPOD HEAD W/BUILT IN TILTING WEDGE PLATE FOR NEXSTAR 4/5"SE——–$75
CELESTRON PLASTIC SPREADER BRACE:ADJ C-8 TRIPODS,HAS 2 BROKEN CHIPS OFF ARMS-$25
CELESTRON PLASTIC SPREADER BRACE FOR ADJ C-8 TRIPODS W/CELESTRON LOGO——–$85
MEADE EYP TRAY/LEG BRACE,BLACK ALUMINUM,FOR STANDARD 8/10" SCT TRIPODS——-$50
CELESTRON METAL EYEPIECE TRAY/TRIPOD BRACE FOR CG-5 TRIPODS,BLACK ALUMINUM—$45
CELEST C-11/14 TRIPOD,NON ADJ,REPAINTED BLACK,STANDARD BRACE ASSY———–$295
CELEST C-11/14 TRIPOD,NON ADJ,BLACK,W/STANDARD BRACE ASSEMBLY—————$375
CELEST C-11/14 TRIPOD,NON ADJ,CHROME LEGS,LOW 30" HEIGHT,(LONGER BRACES)—-$295
CELEST 5/8" LOCKED TRIANGLE TRIPOD,NON ADJ HEIGHT HEAVY RUST ON CHROME LEGS-$125
CELEST 5/8" LOCKED TRIANGLE TRIPOD,FIXED HEIGHT,RUST ON LEGS,NO CENTER HUB—$45
CELEST HEAVY DUTY ADJ TRIPOD FROM GPS C-11 SCOPES W/SPREADER BRACE———-$250
CELEST HEAVY DUTY USED TRIPOD FOR CPC 8/9.25/11" SCT'S,W/STRUTS & TRAY——–$295
CELEST H/DUTY USED TRIPOD FOR CPC 8/9.25/11 SCT,NO SPREADER TRAY/ROD———-$195
CELEST H-DUTY USED TRIPOD FOR CPC 8/9.25/11 SCT,NO SPREADER TRAY/STRUTS—–$150
CELESTRON ADJ TRIPOD BLACK METAL LEGS MISSING TOP SPREADER BRACE————$175
CRITERION GOLDEN PYRAMID ADJ HEIGHT TRIPOD FOR 8" SCT,W/SPREADER BRACE——$200
CELESTRON ADJ TRIPOD BLACK METAL,TRIANGLE CLAMP KNOB TYPE,WITH WORKING 1 LEG$100
CELESTRON ADJ TRIPOD BLACK METAL LEGS,NO SPREADER BRACE,BROKEN LEG CLAMP—-$220
CELESTRON ADJ TRIPOD,RUBBER COVERED LEGS,W/TOP SPREADER BRACE—————$245
CELEST ADJ TRIPOD,RUBBER CVRD LEGS,CENTER POST,LOWER BRACES,T-SHAPE KNOBS—$250
CELESTRON ADJ TRIPOD,BLACK METAL LEGS,W/TOP SPREADER BRACE,W/TIE STRAP——–$250
CELEST ADJ TRIPOD,BLK METAL LEGS,W/TOP SPREADER BRACE,"T" HANDLE LOCKS——$245
CELESTRON ADJ TRIPOD,BLK METAL LEGS,TRIANGLE KNOBS,BROKEN CLAMP,RUSTED LEGS–$50
CELEST ADJ TRIPOD BLK METAL LEG FOR N/S GPS 8/9.25/11" W/T-HANDLE LOCK——-$95
CELESTRON TRIPOD LEG FOR HD CPC 8/9.25/11" SCT'S,W/CLAMPING LEVER LOCK——-$95
CELEST ADJ TRIPOD BLK METAL LEG,TIE STRAP,THREADED ROD,NO SPREADER BRACE—-$200
CELESTRON ADJ TRIPOD RUBBER COVERED LEGS,NO SPREADER BRACE——————$195
CELEST ADJ TRIPOD LEG,REPAINTED BLK METAL LEG FR TRIPOD W/SPREADER BRACE—–$95
CELESTRON ADJ TRIPOD LEG BLACK METAL LEG,W/"T" SHAPED LOCKING KNOB———-$125
CELESTRON ADJ TRIPOD LEG,BLACK METAL,WITH LEVER LOCK CLAMP——————$125
CELEST ADJ TRIPOD LEG BLACK METAL FOR C-8 TRIPODS W/SPREADER BRACE———–$95
CELESTRON ADJ TRIPOD BLACK RUBBER COVERED LEG,T HANDLE,FOR ULTIMA TRIPODS—-$95
CELESTRON ADJ TRIPOD,BLACK METAL LEGS,W/CENTER POST/LEG BRACES————–$245
CELESTRON ADJUSTABLE CG-4 MEDIUM DUTY STEEL TRIPOD,W/BRACE,RUST ON LEGS——$75
CELEST ADJ CG-5 ALUM TRIPOD W/TOP HUB,TRAY BRACES,NO CENTER BRACE CONNECTOR-$100
CELEST ADJ CG-5 ALUM TRIPOD,RECTANG LEGS,PLASTIC BRACES,W/HUB FOR CG-4 GEM'S$100
CELESTRON SILVER ADJ TRIPOD/MOUNT CUP SMALL SIZE FOR N/S GT-60/80MM SCOPES—$95
CELEST GREY ADJ TRIPOD/MOUNT CUP/LRG SIZE N/S GT 90/102/114/130MM SCOPE—–$125
CELES SILVER ADJ TRIPOD/MT CUP,LRG SIZE FOR N/S GT 90/102/114/130MM OTA——$65
CELES SILVER NON-ADJ TRIPOD/MT CUP,SMALL SIZE FOR N/S GT 60/70/80MM OTA——$50
CELES DK GREY ASTROMASTER ADJ TRIPOD W/D-TAIL HEAD FOR 70/80/90MM OTAS——$110
CELEST DK GREY A/MASTER ADJ TRIPOD,D/T HEAD 70/80/90MM OTA,2 BRACES & CLIPS–$95
CELEST ADJ TRIPOD W/BASE FOR CG-3 ASTROMASTER EQ HEADS FOR 90/130MM OTA——$50
CELES ADJ TRIPOD W/BASE FOR CG-3 ASTROMASTER EQ HD,FOR 90/130MM,NO BRACE/TRAY$35
CELEST ADJ TRIPOD W/BASE FOR EQ-2 EQUATORIAL HEADS FOR 70/76/114MM OTA'S—–$40
CELEST ADJ TRIPOD W/BASE FOR EQ-2 HEAD & POWERSEEKER 114/127MM OTA'S———$40
CELEST ADJ ALUM TRIPOD,RECTANG LEGS W/ROUND TOP PLATE,HOLDS C-8 WEDGE——-$145
CELEST ADJ WOOD TRIPOD LEG ASSY FOR SP MOUNT 26"-34",NO BRACE OR TRAY——–$40
CELEST ADJ WOOD TRIPOD LEG YELLOW LEG 26-34″ FOR POL/S-P MOUNTS————–$45
CELEST ADJ. WOOD TRIPOD LEGS,YELLOW,30-37″,NO TRAY,POLARIS,S-P/G-P MT——-$140
CELEST SHORT,30-37″ ADJ TRIPOD LEGS,NO TRAY,FOR POL,S-P,G-P MOUNTS———–$95
CELEST SKY PRODIGY TRIPOD,ROUND CHROME PLATED LEGS,W/CONE SHAPED CUP FOR FK–$45
CELEST ADJ TRIPOD ALUM,RECTANGULAR LEGS,W/TRAY FOR ORIG NEXSTAR/4/5/8 SCT'S-$150
MEADE LXD-55 ADJ TRIPOD,RECTANGULAR ALUM LEGS,WITH MOUNT HUB,NO TRAY——–$100
MEADE LXD-55 ADJ ALUM TRIPOD RECTANGULAR LEGS,NO HUB,NO BRACES OR TRAY——-$60
CHINESE ALUM L/W TRIPOD,2 SECTION,EXTRA LEG HOLES,NO BRACES,MOUNT HUB,30-49"-$15
SYNTA SHORT ADJ 2 SECTION TRIPOD,1.5" DIAM LEGS FOR CG-5 TYPE MTS,14-23" TALL$40
CUSTOM WOOD TRIPOD LEGS FIXED HEIGHT 60" TALL FITS SP/GP LXD55/75,CG-5 MTS–$125
VIXEN BLACK ADJ MED DUTY TRIPOD,W/ROUND TRAY/LEGS FOR NEWT/REFRACTOR——–$100
CELESTRON PARTIAL ASTROMASTER CG-3 TRIPOD W/TRAY,HAS 1 BRACE ONLY————$75
SYNTA ADJ ALUM TRIPOD W/ALT-AZ HEAD W/1/4-20 THREADED SCOPE OR CAMERA BASE–$100
ADJUSTABLE ALUM TRIPOD FROM CELESTRON CHINESE 60-70MM ALT-AZ  MOUNTS———$45
CELEST GREY ALUM RECT TRIPOD LEGS FOR NEXSTAR 60/80/114/130MM SCOPES———$25
CELEST SLT TRIPOD,ROUND ALUM LEGS/TRAY/BRACES FOR SLT GO-TO FORK MOUNTS——$85
CELEST/SYNTA MED DUTY,CG-3 ADJ RECT ALUM TRIPOD LEG,NO BRACES OR TRAY——–$25
CELESTRON SLT TRIPOD LEG ROUND ALUMINUM, ADJUSTABLE HEIGHT——————-$35
PARTIAL CELESTRON SLT TRIPOD,W/3 LEGS BUT NO BRACE ASSY OR TRAY————–$55
SET OF 3 LIGHTWEIGHT ALUM TRIPOD LEGS,28-50″ TALL,NO TRAY/BRACES————-$35
CUSTOM ALUM TRIPOD 27″ TALL,NON ADJ 8″ DIAM TOP PLATE,1/2″ CENTER HOLE——-$50
CUSTOM DARK BROWN WOODEN LEGS W/12″ DIAM WOOD TRAY,————————–$75
CUSTOM OAK TRIPOD 36″ TALL,FITS VIXEN LIGHTWEIGHT EQ MOUNTS—————–$100
SET OF 3 FIXED HEIGHT WOODEN TRIPOD LEGS,60″ TALL,FITS SP/GP MOUNTS———$100
CUSTOM MADE OAK TRIPOD LEGS 37″ LONG, FITS S-P/G-P/CG-5 BASES—————-$95
SET OF 3 ADJ WOODEN TRIPOD LEGS FOR JAPANESE 60MM REFRACTORS—————–$45
WOODEN ADJUSTABLE TRIPOD LEGS FOR JAPANESE 60MM REFRACTORS,SEE ABOVE,——–$15
SET OF 3 WOOD TRIPOD LEGS,31" TALL W/ALUM BASE FOR ALT AZ CRITERION MOUNT—-$25
VIXEN CHROME TRIPOD LEGS,36″ TALL,W/BRACES/SHELF FOR 4.5″ ALT AZ NEWT——–$85
ADJUSTABLE WOOD LEG,SHORTER STYLE FOR CELESTRON F/S 4.5″ EQ MT—————$40
ADJUSTABLE WOOD LEG TALL STYLE FOR CELESTRON F/S 4.5″ EQ MT——————$40
PAIR OF 4″ DIAM HEAVY DUTY CASTERS,WITH 1/2″ DIAM THREADED RODS————–$35
HEIGHT LEVLERS 6″ TALL,5/8 DIAM,HAND KNOB FOR NEWT LEG/PIER MTS————–$25
CUSTOM LEG ADJ W/5″ DIAM PLASTIC BASE & 3/4″ THEADED ROD,8″ TALL————-$20
PARKS T-11 TRIPOD HEAD,NO LEGS———————————————–$85
IOPTRON TRIPOD HEAD FROM 45 SERIES MEDIUM DUTY GEM TRIPODS,WITH AZIMUTH POST-$50
CELEST TRIPOD HEAD,W/O AZIMUTH POST FOR NEW STYLE CG-5 TRIPOD W/ROUND LEGS—$45
CELEST CENTER THREADED ROD ASSY WITH PLUG FOR NEWER TYPE C-8 TRIPODS———$25
CELESTRON TRIPOD HEAD FOR HD CPC 8/9.25/11" SCT'S,NO BOLTS FOR ATTACHING BASE$75
CELESTRON TRIPOD HEAD,DIE CAST,NEW STYLE FOR NON ADJ C-8 TRIPODS————-$95
CELEST TRIPOD HEAD,DIE CAST,NEW STYLE,BLK FOR ADJ C-8 TRIPODS,W/CENTER POST–$75
CELESTRON TRIPOD HEAD,BLACK W/CENTER POST,NO LEGS/BRACES/COLLAR————–$95
CELESTRON TRIPOD HEAD BLACK,W/CENTER THREADED ROD FOR ULTIMA/GPS SCT'S——-$85
VIXEN RECTANGULAR ALUM TRIPOD LEG,WHITE AND GREEN TRIM,30-52" ADJ HEIGHT—–$40
CELEST TRIPOD LEG METAL,W/TOP CASTING,FLAT LEVER LOCK CLAMP ASSY————$100
CELEST TRIPOD LEG RUBBER CVD,W/INNER LEG,TOP CASTING,BROKEN CLAMP————$20
CELESTRON OUTER TRIPOD LEG TUBE,RUBBER COVERED,NO CASTINGS——————-$20
CELESTRON CENTER POST,FROM ORIG C-8 ADJ TRIPOD,W/COLLAR AND BRACES———–$95
CELESTRON CENTER POST FROM OLDER TYPE ADJUSTABLE TRIPOD,NO COLLAR————$20
CELESTRON METAL LEG CLAMP COLLAR,SHORT STYLE/ADJUSTABLE TRIPODS————–$20
CELESTRON METAL LEG CLAMP COLLAR,TALL STYLE/ADJUSTABLE TRIPODS—————$20
CELEST/ORION/SYNTA PLASTIC BRACE ASSY,W/CENTER HUB FOR GP/CG-4/5 TRIPODS—–$40
CELEST/SYNTA METAL BRACE ASSY FOR MED DUTY ADJ RECTANGULAR LEGS,NO CLIPS—–$25
CELESTRON LEG BRACES,BLACK,FOR ADJUSTABLE TRIPODS W/CENTER POST————–$15
CELESTRON LEG BRACES,ALUMINUM,FOR,NON ADJUSTABLE C-8 TRIPOD——————$15
CELEST LEG BRACE SET OF 3(NO CENTER HUB) FOR C-11/14 NON ADJ TRIPODS———$65
CELEST LEG BRACE SET OF 3 W/CENTER LOCKING HUB FOR C-11/14 NON ADJ TRIPODS—$85
CELEST LEG BRACE ASSY,3 BLACK PLASTIC ARMS FOR CG-5 ALUM RECTANGULAR TRIPODS-$40
CELESTRON PLASTIC CENTER 3 LOBE HUB FOR CG-3 & CG-5 ALUM RECTANGULAR TRIPODS-$15
CELESTRON TOP LEG CASTING,BLACK,FOR NON ADJUSTABLE C-8 TRIPOD—————-$40
CELESTRON BOTTOM LEG CASTING,BLACK,FOR NON ADJUSTABLE C-8 TRIPOD————-$30
MEADE #882 ALUM TRIPOD FOR ETX 60MM REFRACTOR,1 GOOD LEG,2 BROKEN LEG CLAMPS-$15
MEADE BLACK PLASTIC CENTER HUB FOR ATTACHING TRAY/ARMS TO ON LXD-55 TRIPODS–$10
RUBBER TRIPOD TIPS,SET/3,W/ADJ ANGLE LOCKING TUBE FOR 21MM OD LEGS———–$15
RUBBER TIPS FOR CELESTRON NON ADJUSTABLE C-8 TRIPODS,SET/3——————-$10
CELESTRON TOP LEG CASTING,BLACK FOR ADJUSTABLE C-8 TRIPODS——————-$35
CELEST TOP PLATE W/CENTER ROD FOR NEXSTAR 6/8" SE ROUND LEG ALUM TRIPOD——$50
CELEST TOP TRIPOD HEAD W/THREADED CENTER ROD FOR GPS 8/11" SCT'S————-$65
CELESTRON TOP TRIPOD PLATE W/CAPTIVE SPRING LOADED SCREWS FOR 4/5/6/8"SE—–$50
CUSTOM BRASS TRIPOD PLATE,FOR 8" SCT WEDGES & CELEST NEXSTAR 6/8 SE BASES—-$75
LOSMANDY LEG CLAMP LEVER UPGRADE KIT FOR ADJUSTABLE G-11 TRIPODS————-$75
TAKAHASHI MULTIHOLE SADDLE PLATE FOR RING/TUBE CLAMPS,EM-200,OTHER TAK MTS–$125
CELEST ORANGE NARROW VIXEN STYLE D/TAIL BAR,17.75" LG FOR 9.25"/11" SCT OTA–$35
CELESTRON BLACK ALUM SLIDING SAFETY STOP BAR FOR WIDE "D" SERIES PLATES——$15
CELEST/SYNTA BLACK NARROW VIXEN TYPE DOVETAIL BAR 6" LONG FOR CHINESE MOUNTS-$20
CELESTRON TRIPOD ADAPTER BLOCK FOR TUBE RINGS 60-140MM DIAM,NEW————–$35
ASTROTECH D SERIES BLACK UNIVERSAL DOVETAIL MOUNTING PLATE,13" LONG,NEW——$60
CELEST ADAPTER PLATE 6″ BLACK, FOR C-5/8 WEDGE TO S-P TRIPOD BASE————$75
LOSMANDY 4″W X 23.75″L DOVETAIL BAR FOR C-14 SCT WITH RADIUS BLOCKS———$115
LOSMANDY 4"W X 19.75" LONG DOVETAIL BAR WITH RADIUS BLOCKS FOR C-9.25" OTA—$90
LOSMANDY 2.5" WIDE X 7" LONG DOVETAIL BAR W/1/4-20 INCH THREADED HOLES——-$40
LOSMANDY PARTIAL MODIFIED MA ADAPTER BLOCK W/2 LARGE CENTER HOLES————$10
LOSMANDY MA ADAPTER BLOCK W/3" LONG THREADED WEIGHT ROD FITS D SERIES PLATES-$55
LOSMANDY MA ADAPTER BLOCK FOR 4" WIDE DOVETAIL BARS————————–$35
LOSMANDY RADIUS BLOCKS FOR MEADE 8" SCT OTA'S——————————–$35
LOSMANDY RADIUS BLOCKS,FOR CELESTRON 8" SCT OTA'S—————————-$35
LOSMANDY RADIUS BLOCK(ONE ONLY) FOR 16″ MEADE SCT OTA TO DOVETAIL————$35
LOSMANDY RADIUS BLOCKS,PAIR FOR CELEST 9.25" OTA,TO "D" SERIES DOVETAIL BARS-$35
LOSMANDY RADIUS BLOCK,(ONE ONLY) MEADE 10″ SCT OTA TO DOVETAIL BAR———–$20
LOSMANDY RADIUS BLOCK,ONE ONLY,MEADE 10″ SCT 1/8″ TALLER THEN NORMAL———-$5
LOSMANDY RADIUS BLOCKS FOR MEADE 10″ SCT MODIFIED W/ANGLED BOTTOM————-$5
LOSMANDY RADIUS BLOCKS,PAIR,BLACK ANODIZED FOR MEADE 16" SCT OTA,————$65
LOSMANDY RADIUS BLOCK BLACK ANODIZED FOR MEADE 16" SCT,OTA,ONE ONLY———-$30
LOSMANDY SPACER BLOCK,BLACK ANODIZED,ALUM,2.5"L X 3/4" X 3/4",W/1/4" HOLE—-$10
CUSTOM MADE ALUMINUM RADIUS BLOCKS FOR MEADE 16" SCT OTA———————$50
ADM MDS SERIES DOVETAIL ADAPTER BLOCKS(MDS-PA),NEW IN BOX——————–$30
ADM D-SERIES DOVETAIL ADAPTER BLOCK FOR ADM RINGS & MISC MOUNTING PARTS——$35
ADM D-SERIES DOVETAIL ADAPTER BLOCK FOR RINGS,MODIFIED W/2 EXTRA HOLES——-$25
ADM 18"L X 1.5" D-TAIL BAR FOR 9.25" CELES SCT OTA,W/4" ID GUIDESCOPE RINGS-$125
ADM 7" L, D SERIES UNIVERSAL DOVETAIL BAR W/CENTER SLOT & MULTIPLE HOLES—–$50
ADM 15"L, D SERIES UNIVERSAL DOVETAIL BAR,CENTER SLOT,& MULTIPLE HOLES———$60
ADM 14.75"L,D SERIES UNIV D/TAIL BAR,EDGE CUT DOWN FROM ORIGINAL 15" LONG—-$45
ADM 12"L,D SERIES MALE TO MALE DOVETAIL ADAPTER PLATE (DMM12-D)————–$65
ADM 7"L D SERIES D/TAIL SADDLE,STD HOLE PATTERN,ON 1" TALL,4"X4" RISER BLOCK-100
ADM SIDE BY SIDE D SERIES DUAL DOVETAIL SADDLE SYSTEM W/15" L D-TAIL BAR—-$200
CUSTOM RADIUS BLOCKS,FOR C-14 OTA'S FITS FORK ARM HOLES,7.75″ LONG———–$35
UNIVERSAL "D" STYLE DOVETAIL PLATE,4" WIDE,W/CENTER SLOT & HOLES,13" LONG—-$50
ASTROTECH "D" SERIES DOVETAIL PLATE,4" WIDE UNIVERSAL,TYPE,SLOTS & HOLES—–$50
LOSMANDY "D" D/T PLATE,SLOTTED,HOLLOWED BOTTOM SECTION,EXTRA HOLES,11.75" LG-$45
LOSMANDY "D" SERIES DOVETAIL PLATE & RADIUS BLOCKS FOR C-9.25" SCT OTA——$110
LOSMANDY "D" SERIES DOVETAIL PLATE & RADIUS BLOCKS FOR C-11 SCT OTA———$110
LOSMANDY "D" SERIES DOVETAIL BAR FOR C-14 OTA,NO RADIUS BLOCKS————–$100
LOSMANDY D-TAIL EXT PLATES,LETS C-14 PLATE FIT ON 16″ MEADE SCT————–$45
LOSMANDY D SERIES DOVETAIL BAR 12.75"L W/RADIUS BLOCKS FOR 9-10" OD TUBES—-$85
CELESTRON SAFETY STOP BAR FOR ORANGE ONE PIECE WIDE "D" SERIES DOVETAIL BARS-$15
WILLIAM OPTICS 8" LONG SADDLE AND D SERIES DOVETAIL PLATE,NEW CONDITION——–$95
NARROW STYLE DARK GREY CHINESE DOVETAIL BAR 6" LONG FLAT ENDS FOR TUBE RINGS-$25
NARROW STYLE BLACK DOVETAI BAR,7.75" LONG,WELL USED,MARKS ON SIDE OF BAR—–$15
VIXEN GREEN 7.5" LG MOUNT/PIGGYBACK PLATE,1/4" SCREW FOR REFRACTOR TUBE RINGS$45
VIXEN WHITE DOVETAIL BAR,6" LONG HOLDS TUBE RINGS W/FLAT BOTTOM & 1/4" HOLE–$25
CUSTOM ALUM DOVETAIL PLATE FOR LOSMANDY "D" SERIES SADDLE PLATE,12"X4"X3/16"-$25
CELEST BLACK ALUM D/TAIL BAR,4" L VIXEN TYPE FOR BLK C-5 OTA ON CG-3 GEM—–$25
IOPTRON MOUNTING SADDLE ASSY MED SIZE 45EQ GEM,FOR VIXEN/LOSMANDY PLATES,6"L-$75
D-T SADDLE 10" LG,BLK ANODIZED ALUM,DUAL CLAMP KNOBS,USES UNKNOWN D/T PLATES-$50
ADAPT PLATE:EZ ALIGNMENT OF LX-200 8/10/12″ SCT BASE ON MEADE TRIPOD———$45
ADAPTER PLATE,MOUNTS LOSMANDY SADDLE PLATE TO CELEST SUP POL MTS,6.75 X 21"–$35
ASTROPHYSICS 16" LONG DUAL KNOB SADDLE PLATE,ACCEPTS LOSMANDY D PLATES——$175
ASTROPHYSICS 16" LONG,3 KNOB SADDLE PLATE,TAKES LOSMANDY D PLATES,A-P 1200–$195
MEADE ADAPTER PLATE,GREY,MOUNTS LXD-600/650 EQ HEADS TO FIELD TRIPOD———$85
MEADE DOVETAIL ADAPTER PLATE, MOUNTS 8″ SCT OTA TO LXD-300 & 500 EQ MTS——$95
MEADE 10" SCT OTA ALUM MOUNTING BAR,17"X2.25",CURVED REAR/FLAT FRONT SECTION-$60
CUSTOM ALUM RADIUS BLOCKS:MEADE 16″ SCT OTA,W/FLAT ALUM ACCY BLOCKS———-$95
DOVETAIL BLOCK & SLIDE BAR ASSY,11.5" LONG MOUNTS C-8 OTA ON SP MOUNT——–$95
DOVETAIL BLOCK & SLIDE BAR ASSY,6.5" LONG MOUNTS C-8 OTA ON SP MOUNT———$95
DOVETAIL MOUNTING BLOCK FOR C-8 REAR CELL,FROM S-P SLIDE BAR ASSY————$65
TUBE MOUNTING PLATE:MEADE 8″ SCT,FLAT TOP,W/(3) 1/4″-20 HOLES—————-$80
TV/CARTON/JAPAN MULTIPLATE,SIDE BY SIDE GUIDING ON TV SYSTEM GEM,11.75X6.25"$100
TV MOUNTING PLATE FOR SUPER POLARIS MOUNT SADDLE PLATE,7.5"X3.125"W/HOLES—-$35
CUSTOM PAIR OF MOUNTING BARS,BLACK ANODIZED,1/4″ HOLES,6″L,3/4″W————-$30
CUSTOM CLEAR LUCITE MOUNTING PLATE,2.5″W,12″L,MOUNTS TELERAD ON SCOPE——–$20
CUSTOM ALUM MOUNTING PLATE 3"W X 5"L W/1.75" WIDE DOVETAIL BLOCK ON BOTTOM—$20
CUSTOM ALUM MOUNTING PLATE,3.5″ W X 10″ L,ACCEPTS PARALLAX RINGS————-$15
CUSTOM ALUM MOUNTING PLATE 4.5"W X 12.5"L X .5" THICK,W/DRILLED/TAPPED HOLES-$35
CUSTOM ALUM MOUNTING PLATE 4.5"W X 16.25" L X.5" THICK W/DRILLED/TAPPED HOLES$40
CUSTOM SIDE BY SIDE ALUM MOUNTING PLATE SYSTEM TO FIT LOSMANDY "D" SERIES SADDLE
PLATES,MAIN BAR IS 26"L X 5"W X.75" THICK,W/2 ALUM PLATES FOR REFRACTORS OF 15"L
X 4.625" X .5" THICK,18"L X 4.875"W X.5" THICK,W/MANY DRILLED/TAPPED HOLES–$175
8" DIAM ALUM ADAPTER PLATE FOR SCT WEDGES ON CELEST NEXSTAR 4/5/6/8 TRIPODS–$65
6″ DIAM BLK ALUM MOUNTING PLATE,ACCEPTS SCT WEDGES,FR SP/GP/CG-5 TRIPOD HUB–$50
WOOD TRIPOD LEGS FROM CELESTRON 60MM ALT-AZ/EQ MT,W/HARDWARE,TRAY————$50
CELESTRON AZIMUTH ADJ ASSY:ULTIMA 8/11" PEC/NON PEC WEDGES,HANDLE,BLOCK,ROD–$50
CELEST AZIMUTH HANDLE FOR C-8 WEDGES FOR LEFT-RIGHT ADJUSTMENTS————–$10
ORION AZIMUTH ADJUSTER KIT FOR C-5/8 LOCKED TRIANGLE TRIPOD W/WEDGE———-$30
MEADE AZIMUTH ADJUSTER FOR FIELD TRIPODS,FOR 8″/10″ TELESCOPES—————$35
MEADE HAND KNOB,1/2"-13 THREADED ROD,SLIGHTLY BENT,12" LONG FOR LX-200 TRIPOD$25
MEADE HAND KNOB FOR SECURING 8″ TO 14" SCT'S WEDGE TO FIELD TRIPOD———–$20
MEADE HAND KNOB WITH COMPASS FOR STANDARD AND SUPER WEDGES,8-14" SCT'S——-$30
MEADE HAND KNOB,PAINTED WHITE FOR SECURING 8" TO 14" WEDGES TO TRIPODS——-$20
MEADE HAND KNOB,BLACK,NEEDS REPAINTING,SECURES 8" TO 14" WEDGES TO TRIPODS—$15
MEADE HAND KNOB,BLACK FOR WEDGE & TRIPODS,CRACKED CENTER SECTION————-$10
MEADE 2120 LX-6 DRIVE BASE ADAPTER SPACER PLATE,FOR BASE/WEDGE—————$40
CUSTOM AZIMUTH ADJUSTER ASSY PLATE FOR C-11/14 WEDGE/TRIPOD—————–$225
CUSTOM TABLE TOP LEGS SYSTEM FOR C-5/8 AC DRIVE BASE/FORK ARMS—————$25
MEADE NEW TRIPOD LEG SET FOR 90MM/105MM/125MM ETX MAKS,2 FIXED,1/ADJ LEG—–$35
MEADE EXTENSION FOR CENTER LEG FOR ETX/2045 SCT'S, ADJ TO 66 DEG————-$30
SET OF 3 MEADE TABLE TOP LEGS WITH ADJUSTABLE CENTER LEG FOR ETX/2045 SCT'S–$45
SET OF 3 LEGS FOR BAUSCH & LOMB 4″ SCT FOR TABLE TOP USE———————$45
SET OF 3 CHROME PLATED LEGS,18″ LONG FOR SUPER POLARIS/POLARIS MT————$45
SET OF 3 CHROME PLATED LEGS,16″ LONG,FITS SMALLER ALT-AZ MOUNT HEADS———$40
MEADE SET OF 3 VIBRATION SUPPRESSION PADS,USED——————————-$35
SET OF 3 RUBBER TRIPOD LEG TIPS FOR CELEST BLK ADJ C-8/11 SCT TRIPODS PRE-CPC$15
SET OF 3 HARD RUBBER VIB SUP PADS,MADE FR 3" DIAM HOCKEY PUCKS,W/CENTER HOLE-$20
CELESTRON VIBRATION PADS,SET OF 3 LIKE NEW IN BOX—————————-$35
CELEST REPLACEMENT VIBRATION PAD FOR LOST OR DAMAGED PAD FR SET OF THREE—–$15
CELESTRON VIBRATION SUPRESSION PADS,USED,GOOD CONDITION———————-$25
ILLUMINATOR TOP HALF FOR POLAR ALIGNMENT SCOPES FOR SP MTS,SNAPS ON DEC AXIS-$10
ILLUM COMPLETE FOR POLAR SCOPE FOR SUPER POLARIS EQ MOUNTS SNAPS ON DEC AXIS-$25
POLAR ALIGNMENT SCOPE,W/ILLUM,FOR CHINESE GEM,N/SOUTH RETICLE,UNKNOWN BRAND–$75
POLAR ALIGNMENT SCOPE FOR MEADE LXD-75 GO TO GEM,EXC CONDITION—————$85
POLAR ALIGNMENT SCOPE,#812 FOR MEADE LXD-500 GEM,NEW W/BOX & POLAR CARD——$75
POLAR SCOPE FOR CG-5 STANDARD & GO TO GEM'S FR CELEST. NO/SO HEMISPHERE——$50
G-4 MT POLAR SCOPE ADAPTER RING,3 POINT SCREWS THREADS ON POLARIS MTS——–$20
CG-4 MT POLAR SCOPE ADAPTER RING,NO SCREWS,THREADS ON POLARIS MOUNTS———$15
PLASTIC HOLDERS FOR CELEST CN-16 GPS MODULES FOR GPS FORK MOUNTED SCT'S——$10
"Y" SHAPE 2 STEEL HANDLE,ASSY,1.5″ KNOBS,9″ LONG,1/4-20 THREADED————-$20
"T" SHAPE 2 STEEL HANDLE ASSY 1″ KNOBS,6″ LONG,1/4-20 THREADED—————$10
DEC SHAFT FOR CELESTRON/SYNTA CG-3 GEM EQ MOUNT HEAD,CHROME PLATED 12MM DIAM-$25
DEC SHAFT FOR MEADE CHINESE GEM'S,12MM DIAMETER,13.5" LONG W/SAFETY KNOB—–$20
CUSTOM COUNTERWEIGHT SHAFT,13″L, 18MM DIAM,CHROME PLATED,7/8″ THREAD———$30
CELEST THREADED COUNTERWEIGHT SHAFT 11" LG FOR VIXEN JAPANESE POLARIS EQ MTS-$35
ASTROPHYSICS S/STEEL C/W SHAFT,13" LONG,1.875" DIAM,FOR AP 900/1200 GEM'S—$125
TAPERED TOP CASTING NUT,WHITE FOR CELEST CG-4 OMNI EQ HEAD DEC SHAFT———$15
MEADE MOUNTING BASE,GREY,FOR LXD-750 GO TO GEM HEAD,FITS 12/14" SCT TRIPODS-$100
MOUNTING BASE/TRIPOD HUB,W/CENTER SCREW FOR LIGHTWEIGHT ALUM EQ-1 TRIPODS—-$20
MOUNTING BASE FOR JAPANESE EQ-1 GEM MOUNT HEAD,W/LOCKING ALTITUDE HANDLE—–$35
MOUNTING BASE FOR CELEST GP/SP/CG-5 EQ HEADS,NO CENTER POST,BLACK————$40
MOUNTING BASE BLACK FOR CELESTRON CG-4/5 OR ORION ASTRO VIEW EQ GEM'S——–$35
ADAPTER PLATE 5″ DIAMETER,W/HOLE PATTERN FOR CELESTRON/MEADE WEDGES———-$75
PARTIAL TASCO EQ MT,W/TUBE HOLDER,SLO-MO CONTROL,NO DEC SHAFT/C/W————$75
PARTIAL ALT-AZ MT,MAYFLOWER,60MM REFRACTOR,W/TUBE HOLDER,AZ-ADJUSTER———$60
ALT-AZIMUTH HEAD FOR 60MM REFRACTOR——————————————$20
ALT-AZIMUTH FORK MOUNT,W/BASE FOR 60MM REFRACTORS—————————-$25
ALT-AZIMUTH FORK MOUNT,FOR 60MM REFRACTOR,NO BASE, NO TRIPOD—————–$20
TRIPOD BASE FOR FORK MOUNTED ALT-AZIMUTH 60MM REFRACTORS———————$20
VIXEN MOUNT BASE FOR ALT-AZIMUTH REFRACTORS,NO LEGS————————–$20
CHINESE EQ-1 GEM MOUNT HEAD,W/DEC SHAFT,HAS BROKEN R/A WORM GEAR ASSY——–$30
PARTIAL CELES ADV CG-5 GO TO MT W/MTRS,NO R/A MTR COVERS SHAFT,C/W OR TRIPOD$150
PARTIAL CG-5 NON GO-TO GEM HEAD,NO DEC OR R/A WORM GEAR,NO SADDLE,SHAFT——$60
PARTIAL CG-5 GO TO EQ HEAD NO MOTORS OR COVERS,WORM GEARS, OR SADDLE PLATE—$85
PARTIAL SUP POL MT,W/POLAR AXIS HOUSING,NO LATITUDE ASSY OR R/A CLAMP——-$195
SUPER POLARIS MOUNT PLATE ASSEMBLY FOR R/A & DEC SLOW-MOTION WORM GEAR——-$20
SUPER POLARIS SLOW MOTION WORM GEAR ASSEMBLY,FOR R/A OR DEC AXIS ASSY——–$65
POLARIS MOUNT SIDE PLATE FOR WORM GEAR ASSEMBLY FOR R/A & DEC AXIS———–$15
PARTIAL SUPER POLARIS MOUNT OUTER R/A HOUSING,NO INNER ASSEMBLY OR GEAR——$25
PARTIAL SUPER POLARIS MOUNT,NO SADDLE PLATE OR POLAR SCOPE/CAP,NO C/W——-$295
PARTIAL S-P MT,POLAR HOUSING,NO SLO-MOTION GEAR HOUSING———————-$50
********** DRIVE CORRECTORS,MOTOR DRIVES,DEC/FOCUS MOTORS,COMPUTERS **********
FUJITSU LAP TOP COMPUTER,PENTIUM PROCESSOR,W/SKY 5 SOFTWARE,WINDOWS 95 W/RED
ACETATE NIGHT SCREEN,SOFT CASE,AC ADAPTER,W/R-S 232 CABLE——————-$250
STARNIGHT CELESTIAL NAVIGATOR,ELECT STAR CHARTS,1 HEAT DAMAGED MAP IN UNIT—$25
SKY COMMANDER DSC UNIT,V/3.38,W/ENCODER CABLE,BLACK & WHITE PLASTIC CASE—-$295
CELEST ADVANCED ASTROMASTER COMPUTER V/1.38,METAL CASE,W/ENCODER CORD——-$195
ORION INTELLISCOPE COMPUTER V/1.49 W/CORD FOR SKYQUEST COMPUTERIZED MOUNTS–$135
TUTHILL CELESTIAL NAVIGATOR DSC SYSTEM W/ENCODERS,HARDWARE FOR C-8 FORK MT'S$250
LUM SKY VECTOR DSC W/ENCODERS,CABLES/BRKTS:MEADE 8″/10″LX-3/5/6————-$225
LUMICON SKY VECTOR DIGITAL SETTING CIRCLE MODULE,W/CABLES,NO ENCODERS——–$95
LUMICON SKY VECTOR,DIGITAL SETTING CIRCLE,ORIGINAL 9V DC MODEL,METAL CASE—-$35
CELEST ADVANCED ASTROMASTER V/3.50 DSC,10K OBJECTS,NO CABLE/ENCODERS,NEW—-$195
CELEST ASTROMASTER DSC UNIT,ORIG STYLE,MISSING INTERNAL 10 PIN CONNECTOR—–$20
CELESTRON ASTROMASTER DSC COMPUTER,ORIGINAL STYLE,NO CABLES OR ENCODERS——$50
CELESTRON ASTROMASTER DSC COMPUTER,ORIGINAL STYLE W/CABLE,NO ENCODERS——–$75
ASTROMASTER DUAL 4 PIN ENCODER PLUGS TO 8 PIN DSC PLUG CABLE & 9V BATTY CORD-$25
CELESTRON A/M 8 PIN PHONE STYLE PLUG TO DUAL 4 PIN FLAT PLUG ENCODER CABLE—$25
ORION INTERFACE KIT FOR SKY WIZARD COMPUTERS———————————$15
TAKAHASHI ST-4 INTERFACE CABLE FOR TAK EM-2OO USD MOUNT———————$145
SBIG ST-4 AUTO GUIDER COMPUTER ASSY,W/ALL CORDS & POWER CABLES,& MANUALS—-$250
SBIG ST-5/CELEST PIXCEL 255 CCD CAMERA,W/POWER SUPPLY & CABLES W/CARRY CASE-$275
MEADE CAT DSC UNIT W/ENCODERS,PULLEYS/GEARS/BELTS,CABLES,FOR 10" LX-6 FORKS-$295
MEADE CAT COMPUTER DISPLAY CONSOLE FOR MEADE 10" SCT LX-6 FORK MOUNTS——-$250
SKY SENSOR COMPUTER,W/MOTORS,CABLES & CLUTCHES FOR SUPER POL MT————-$350
SKY SENSOR COMPUTER W/MOTORS & CLUTCHES,NO CLUTCHES,CABLES OR POWER CORD—-$250
SKY SENSOR COMPUTER FOR SUPER POLARIS MT,NOT WORKING,GOOD FOR PARTS———-$75
GPS MODULE AND TRIPOD CLAMP HOLDER FOR CELESTRON CGE GEM TRIPOD,AS NIB——$150
MAGELLAN GPS 2000 XL UNIT—————————————————-$75
GPS UNIT FOR CONNECTING TO MEADE LXD-55 GO-TO GERMAN EQ MTS W/CABLES——–$135
DEC ENCODER FOR MEADE 8/10″ LX-5/6 CAT COMPT SYS,NOT WORKING PROPERLY——–$25
PULLEYS/BELTS/HARDWARE:MEADE CAT COMPUTER 8/10″ LX-5/6 SCT FK MTS————$10/UP
2048 TIC ENCODER FOR AAM/NGC MAX FOR R/A AND DEC AXIS ON C-8 FORK MOUNTS —-$40
HIGH RESOLUTION OPTICAL ENCODERS,4000/4096 TICS,FOR AAM,NGC MAX DSC'S——–$75
ULTRA HIGH RESOLUTION ENCODERS,8192 TICS,FOR AAM,NGC MAX DSC'S—————$95
US DIGITAL ULTRA HIGH RES 8192 ENCODERS WKS W/LOSMANDY SKY COMMAND DSC COMP-$150
LOSMANDY ENCODERS 2048 TICS FOR G-8/11 MT,NO CABLE/BRACKETS——————$95
LUMICON SKY VECTOR ENCODERS,1 HIGH RES 4000 TIC + STANDARD RES 2000———$115
ORION ENCODER AND HARDWARE KIT FOR CELESTRON 8" CELESTAR & C-8+ SCT FORK MOUNTS
MOUNTING BRACKETS & SCREWS/INSTRUCTIONS FOR SKY WIZARD 2 DSC UNIT,NO CABLE–$150
AAM DSC 2ND GEN,METAL CASE,W/ENCODERS,BRACKETS,CABLE FOR ULTIMA 8/11 PEC SCT$295
AAM PARTIAL KIT FOR ULTIMA 8/11 PEC FK MT,W/ENCODERS,BRACKETS—————$195
AAM PARTIAL KIT FOR ULTIMA 8/11″ PEC FORK MOUNTS,W/ENCODERS/BRKT'S,NO CABLE-$175
ENCODER KIT FOR AAM W/BRACKETS/HARDWARE/CABLES FOR CELEST GREAT POLARIS MTS-$250
BRACKET FOR NGC MAX DSC W/R/A ENCODER & PULLY WHEEL FOR C-14 FORK MT———$85
GENERIC ENCODER W/8 PIN PLUG FOR UNKNOWN DSC COMPUTER SYSTEM—————–$10
BRACKET FOR SKY SENSOR DEC MOTOR FOR OLD STYLE CELESTRON SUPER POLARIS MT—-$65
MEADE 8″ LX-10 SCT FACE PLATE W/PRINTED CIRCUIT BOARD,INPUT JACKS————$95
MEADE CNGC 8000 OBJECT LIBRARY FOR LXD-600 EQ MOUNTS————————-$95
MOUNTING BRKT,CLIP ON,FOR CELEST HANDBOXES ON CPC-8/9.25/11 GO TO FORK MOUNTS$20
MOUNTING BRACKET HOLDS COMPUTER MODULE TO WEDGE ON COMPUSTAR 8 SCT'S———$20
MOUNTING BRKT FOR H-BOX TO 1.5" DIAM TRIPOD LEG ON NEXTSTAR/SLT TRIPODS——$15
MOUNTING BRAKT.PARTIAL FOR HANDBOX FOR TRIPOD LEG ON ADV GT ROUND LEG TRIPOD-$10
JMI MOUNTING BRACKET,FOR ORIG CELEST AAM DSC UNIT,ON SCT TRIPOD,LONG STYLE—$20
JMI MOUNTING BRACKET,HOLDS NGC MAX COMP TO WEDGE/TRIPOD ON SCT'S————-$20
JMI MOUNTING BRACKET,HOLDS MEADE LX-200 HAND CONTROL UNIT,NEW—————-$30
JMI MOUNTING BRACKET HOLDS CELESTRON/JMI ASTROMASTER DSC V/1.38 ON SCT TRIPOD$20
CELESTRON DECLINATION ENCODER COVER,BLACK PLASTIC FOR C-8 FORK MTS W/AAM—–$15
MISC PARTS FOR CELEST ADV ASTROMASTER FOR G/P-S/P C-5/C-5+ MOUNTS———$5-$75
COMPUSTAR POWER MODULE 12VDC BLACK BOX W/FAN:CELEST 8/11/14 SCTS————$395
COMPUSTAR 8" SCT LED DISPLAY MODULE,W/CABLES FOR ORIG GO TO 8" COMPUSTAR—-$200
JOYSTICK FOR CELESTRON COMPUSTAR TELESCOPES,WIRED TO WORK ALREADY———–$125
JOYSTICK FOR CELESTRON COMPUSTAR TELESCOPES,NEEDS TO BE MODIFIED————-$45
MEADE JOYSTICK HANDBOX FOR SINGLE AXIS DRIVE CORRECTOR,OLD STYLE W/RCA JACK–$25
12 VOLT DC TO 110 VOLT AC INVERTER 5 AMP RATING——————————$20
DC INVERTER,800 WATT,PEAK BRAND 12 VDC TO 110 V AC,W/BATTERY ALLIGATOR CLIPS-$40
DC INVERTER,550 WATT,12V DC-110V AC FOR SCOPES/TV'S/COMPUTERS,ETC———–$150
DC INVERTER 400 WATT,COLEMAN POWERMAT,CAR PLUG,TWO 110V OUTLETS,COOLING FAN–$25
DC INVERTER,400 WATT,VECTOR 12V DC TO 110V AC,W/CAR/BATTERY CORD————-$30
DC INVERTER,350 WATT,RADIO SHACK,12V DC TO 115V AC,W/CAR+BATTERY CORD,NIB—-$30
DC INVERTER 150 WATT,12V DC TO 110V AC,FROM RADIO SHACK,NEW IN PACKAGE——-$15
DC INVERTER,10 WATT,12V DC-110V AC,W/CAR CORD,NO NAME————————$30
ASTROPHYSICS DUAL AXIS DRIVE CORRECTOR W/AUTO TRACKING ASSY,W/JOYSTICK/ & AC/DC
CORDS PARTIALLY WORKING,R/A SPEED CONTROLLER NOT RESPONDING—————–$150
ORION ACCUTRAK PROGRAMMABLE FREQUENCY DUAL AXIS DRIVE CORRECTOR & AC CORD—$300
CELEST BLK C-14 H-D DRIVE CORR W/HANDBOX WIRED FOR ST-4,NEEDS WORK———-$250
CELEST BLK C-14 H-D D/CORR,W/ORANGE H-BOX/6PIN CORD,220V/50 CYC,NEEDS WORK–$250
CELEST BLK QUARTZ D/A DRIVE CORR,H-BOX,AC/DC CORDS,ALLIGATOR CLIPS,LED CORD-$225
CELESTRON QUARTZ D/AXIS DRIVE CORR,NO HANDBOX,NOT WORKING,GOOD FOR PARTS—–$75
DUAL AXIS HANDBOX W/RED BUTTONS & DIAL SPEED CONTROL W/1/4" MALE PHONO PLUG–$50
H-BOX FOR S/A D/C,GOLD ANODZ,VAR SPEED DIAL,FAST/SLOW BUTTONS,4 PIN DIN PLUG-$35
JMI MOTOTRAK-G,D/C,9-VOLT P/S,R/A MOTOR,FOR MEADE 6600/8800 EQ MTS———-$225
JMI DUAL HANDBOX,W/VARIABLE SPEED FOR DUAL MOTOFOCUS/MOTODEC CONTROL———$50
JMI 9 VOLT DC HANDBOX FOR MOTOFOCUS/MOTODEC UNITS FOR SCT'S——————$35
JMI 9 VOLT DC H/BOX FOR M/FOCUS/M/DEC,UNITS,NEEDS REWIRING,RUNS CONTINOUSLY–$25
MEADE #36 D/AXIS H/BOX FOR LX-3 DRIVE BASE/FK ARMS,W/AUTOGUIDER CABLE ADDED-$125
MEADE MAGELLAN H/BOX FOR DRS/DATA BASE INFO,W/SCT/GEM MTS,MAP SWITCH BAD—–$75
MEADE AUDIOSTAR GO TO HANDBOX FOR MEADE LX-90 GPS SERIES GO TO FORK MOUNTS–$150
MEADE LX-200 HANDBOX FOR GO TO FORK MOUNTS,LIGHTS UP WONT INITIALIZE———$75
MEADE ETX 125MM HANDBOX FOR GO TO FORK MOUNTS WORKS FINE——————–$125
MEADE #497 AUTOSTAR GO TO HAND CONTROLLER,NO CORD,WORKS W/VARIOUS ETX MOUNTS-$75
MEADE LX-200 GO TO HANDBOX VERSION 3.20 NOT WORKING GOOD FOR PARTS———–$95
MEADE AUTOSTAR HANDBOX FOR DS/90 & DS/2000 GO TO FORK MOUNTS—————–$75
MEADE AUTOSTAR HANDBOX FOR DS/90 & DS/2000 GO TO FORK MOUNTS,NO CORD———$50
MEADE 4 SPEED ELECTRONIC HAND BOX FOR 125 ETX GO-TO FORK MOUNTS,NEW———-$85
MEADE ETX 60MM HANDBOX FOR GO TO FORK MOUNT———————————-$50
MEADE LX-6 HANDBOX PARTIALLY WORKING—————————————–$95
MEADE LX-10 HANDBOX FOR 8" SCT'S——————————————–$125
JMI TRACK/TRAIN GO TO MOTOR/ENCODR KIT:MEADE 12" LIGHTBRIDGE,NO DEC BEARINGS$150
CELEST DUAL AXIS HANDBOX POWERSTAR 8" W/5 PIN DIN PLUG CORD,NOT WORKING——$75
CELESTRON HAND CONTROLLER FOR POWERSTAR 8" PEC & ULTIMA PEC DRIVE BASES—–$135
CELESTRON HAND CONTROLLER FOR ULTIMA 8/11″,(NON-PEC),W/CORD—————–$135
CELESTRON HAND CONTROLLER FOR ULTIMA 8″/11″,(NON-PEC),NO CORD—————$125
CELESTRON HAND BOX FOR OLD STYLE QUARTZ DUAL AXIS DRIVE CORRECTOR————$95
JMI DUAL AXIS,9V DC BLACK H/BOX,WHITE SQUARE BUTTONS,W/PHONE PLUG STYLE CORD-$45
UNMARKED HANDBOX W/RHEOSTAT KNOB AND 2 OUTPUT CORDS————————–$15
UNMARKED D/A BLK 9V DC H/BOX,ROUND RED BUTTONS,W/CORD/PHONE PLUG,LIKE ULTIMA-$45
CELESTRON NON FLASHABLE GO TO HANDBOX FOR ORIGINAL NEXSTAR GT FORK MOUNTS—-$75
CELEST HANDBOX/CORD FLASHABLE,NEEDS PLASTIC WINDOW OVER LCD DISPLAY———-$95
CELESTRON HANDBOX/CORD,FLASHABLE,NEW LOGO FOR CELES N/S 5"/8" GO SCT'S——$135
CELES H-BOX/CORD,FLASHABLE,NEW LOGO:NEXSTAR 4/60/76/80/102/114/130MM GT—–$135
CELEST HANDBOX/CORD,FLASHABLE:NEXSTAR SLT MOUNTS & 60/80/114MM SCOPES——-$135
CELEST HANDBOX/CORD,FLASHABLE,NEW LOGO,FOR N/S GT SCOPES——————–$135
CELEST HANDBOX/CORD,FOR N/S & SLT MOUNTS,NOT WORKING GOOD FOR PARTS———-$35
CELEST HANDBOX FOR N/S GT 80 & 114MM GO TO SCOPES,OLD STYLE NON FLASHABLE—-$95
CELEST HANDBOX,STAR SENSE W/CORD FOR SKY PRODIGY GO TO FORK MOUNT,NEW——–$75
CELEST ELECTRONIC CONTROL MODULE FROM CI-700 GEM,R/A MOTOR OUTPUT NOT WORKING$95
ORION 9V DC R/A MOTOR DRIVE FOR ORION SKY VIEW DELUXE GEM——————–$60
ORION 9 VDC R/A MOTOR DRIVE FOR ORION SKY VIEW DELUXE GEM,NOT WORKING——–$25
CELEST POLARIS DRIVE D/AXIS CONTROLLER,9V DC FOR GREAT POLARIS GEM,NO CORD—$45
CELEST D/AXIS H-BOX FOR CG-4 GEM,W/RA MOTOR/BRACKET,BATTERY PACK,NO DEC MTR-$125
CELEST D/AXIS DRIVE KIT FOR CG-4 GEM,MOTORS,CORDS,BATTERY PACK,DEC CLUTCH—$150
CELESTRON DUAL AXIS HANDBOX FOR CG-5 MOUNTS,NON WORKING GOOD FOR PARTS——-$45
CELESTRON MD-5 SINGLE AXIS HANDBOX FOR SP & POL MOUNTS,NOT WORKING———–$50
CELESTRON DUAL AXIS DRIVE MOTOR KIT,W/GEARS/CLUTCHES/HANDBOX FOR G-P MT—–$250
AC RA MOTOR DRIVE FOR SOME 60-80MM JAPANESE EQUATORIAL MOUNTS—————-$65
PROTOTYPE DC STEPPER R/A MOTOR FOR CELEST C5+ SINGLE FORK DRIVE BASE———$65
MEADE DEC MOTOR,W/CORD FOR 10" LX-50 FORK MOUNT——————————$75
LOSMANDY STEPPER MOTOR,NEW STYLE FOR G-8/9/11/HGM-200 MTS,——————$150
LOSMANDY #492 D/AXIS DRIVE UNIT FOR G-8/G-11 GEM'S,W/MOTOR/CORD,NOT WORKING?-$75
STEPPER MOTOR,R/A FOR ORION ASTROVIEW GEM HAS BROKEN PHONE PLUG CONNECTOR—-$35
STEPPER MOTOR,RA,CELEST/SYNTA ROUND STYLE FOR CG-5 GEM,W/PHONE JACK PLUG—–$50
STEPPER MOTOR,DEC,CELESTRON/SYNTA ROUND STYLE FOR CG-5 GEM,W/PHONE JACK PLUG-$50
STEPPER MOTOR FOR CG-3 CHINESE GEM,NO HANDBOX——————————–$50
STEPPER MOTOR 8 PIN POLARIS TYPE,W/WORM GEAR/BLOCK FOR MEADE 826 GEM——–$100
STEPPER MOTOR,NO COVER,5 PIN FOR S-POL MT,USES MD-5 S/A HANDBOX————–$90
STEPPER MOTOR,5 PIN,FOR SKY SENSOR COMPUTER/CELEST S-POLARIS MT————–$95
STEPPER MOTOR,GEAR/COVER,5 PIN,GREEN,1/300 RATIO,VIXEN/CELE SP MT————$95
STEPPER MOTOR,W/GEAR+COVER,1/120 RATIO,FOR VIXEN/CELESTRON S-P MTS———–$95
STEPPER MOTOR,W/GEAR AND COVER,5 PIN FOR CELEST S-P MOTOR DRIVES————-$95
STEPPER MOTOR,W/GEAR,NO COVER,8 PIN FOR CELESTRON SP & GP MOUNTS————-$95
STEPPER MOTOR BLACK 5 PIN FOR POLARIS MOUNT,NO BRACKET,W/SHAFT & PULLEY——$95
STEPPER MOTOR,5 PIN FOR POLARIS MOUNT,NO BRACKET,NO SHAFT COLLAR————-$75
STEPPER MOTOR,5 PIN FOR DEC MOTOR ON ORIG C-8 POWERSTAR,NO COLLAR————$95
BLACK RUBBER COVERS FOR LOSMANDY G-11 & SIMILAR STYLE STEPPER MOTORS———$10
R/A AND DEC MOTOR COVER,BLACK VINYL FOR CG-3/4 GEM FROM ORION AND CELEST——$5
R/A MOTOR COVER,GREEN PLASTIC FOR VIXEN MT-1 SLIDES ON GREAT POLARIS MOUNTS–$15
R/A MOTOR COVER,BLACK PLASTIC FOR CELESTRON CG-5 EQUATORIAL MOUNTS———–$15
RA MOTOR,HURST 110 VOLT AC 10 WATT 1 RPM FOR CUSTOM OPTICAL CRAFTSMEN 2" MT-$150
GEAR FROM SUPER POLARIS MOTOR DRIVE ASSY,BRASS,.25″ DIAM SHAFT—————$20
GEAR FROM CELEST GO-TO FORK MOUNTS BLK ALUM,5" DIAM,1/8" THICK,250 TEETH—–$30
GEAR FROM CELEST GO-TO FORK MTS,BLK ALUM,5.5" DIAM,1/4" THICK,275 TEETH——$40
GEAR FROM CELEST GO-TO FORK MTS,BLK ALUM,6" DIAM,1/8" THICK,300 TEETH——–$45
GEAR FR LOSMANDY 7″ DIAM BLK ANODIZED ALUM,H-DUTY,2.25″ CENTER HOLE———$100
SPROCKETS & PULLEY WHEELS ANODIZED ALUM,VARIOUS SIZES,USE RUBBER BELTS——-$3/UP
RUBBER BELTS W/GROVES FOR PULLEY & SPROCKETS ABOVE,VARIOUS SIZES————-$5
RING GEAR 6" DIAM FOR GREY CELEST DIE CAST C-8 SPUR GEAR DRIVE BASES———$25
GEARS,ASSORTED MISC SIZES,ALUM/BRASS/STAINLESS STEEL/PLASTIC—————–$5/UP
GEAR AND CLUTCH ASSEMBLY FOR CELESTRON CG-4/5 NON GO TO EQ MOUNTS————–$30
GEAR AND CLUTCH ASSEMBLY FOR ORION ASTROVIEW AND CELESTRON CG-4 GEM'S——–$30
6 VOLT DC BATTERY PACK "D" CELLS FOR ORION ASTROVIEW & CELESTRON CG-4 GEM'S–$20
9 VOLT DC BATTERY PACK "C" CELLS FOR CELEST SP/GP SINGLE/DUAL AXIS DRIVES—-$20
FEATHERTOUCH MICROFOCUSER,2 SPEED,FOR US C-14 SCT'S,W/ORIG RIBBED REAR CELL-$250
FEATHERTOUCH MICROTOUCH WIRELESS FOCUS SYSTEM MKIT35 FOR 3.5" F/T FOCUSER—$475
RIGEL SYS N-FOCUS MOTOR/GEARS W/CONTROL BOX FOR STELLARVUE 105MM F/7 APO OTA$150
ACCUFOCUS FROM ORION NO HANDBOX,FOR C-8 SCT'S FROM SEPT 1976 TO 1988———$75
MEADE MOTORIZED FOCUSER FOR LX-200 8/10" SCT,W/MOUNTING HARDWARE,NEW IN BAG-$100
MEADE 2 BUTTON HANDBOX FOR ELECTRIC FOCUSER ON NEWTONIAN & CASSEGRAIN SCOPES-$30
MEADE #1244 ELECTRIC FOCUS,W/HANDBOX FOR ETX 90/105 MAKS,W/BOX—————$75
MEADE ELECTRIC FOCUSER MOTOR AND GEAR ASSY W/BLUE BUTTON HANDBOX————$100
MEADE MOTORIZED CRAYFORD ELECTRIC FOCUSER FOR 5-16" SCT REAR CELL,NO H-DBOX-$110
MOTOFOCUS W/O HANDBOX FOR C-14 OTA'S MADE IN US WITH SANDCAST REAR CELL—–$100
MOTOFOCUS W/O HANDBOX FOR ALL C-8/11" SCT TUBES MADE FROM 1989 TO PRE GPS—-$95
MOTOFOCUS,W/O,HANDBOX FOR ALL C-8 TUBES EXCEPT ULTIMA & PRE-1976————-$85
MOTOFOCUS,W/O HANDBOX FOR BLK NON ULTIMA/OR POST 9/76 C-8'S,PLUG CUT OFF END-$45
MOTOFOCUS,W/O HANDBOX FOR 1976 AND OLDER ORANGE CELESTRON 8″ SCT————-$85
MOTOFOCUS,ORIG STYLE,C-8,NO HANDBOX,PLUGS IN DRIVE CORRECTOR—————–$75
MOTOFOCUS FOR CELEST ULTIMA 8″ PEC ONLY,PLUGS IN DRIVE BASE——————$95
MOTOFOCUS FOR CELEST ULTIMA 11″ PEC ONLY,PLUGS IN DRIVE BASE—————–$95
MOTOFOCUS FOR CELEST ULTIMA 8/11″ PEC SCT TUBE ASSY,PLUGS IN BASE———–$125
MOTOFOCUS MOTOR AND BRACKET/COUPLER FOR GENERIC REFRACTORS——————-$40
JMI ORIG TYPE TEARDROP STYLE FOCUS MOTOR,BLK PLASTIC COVER:NEWTS/REFRACTORS–$65
CELEST BLACK ALUM FOCUSER KNOB FOR 1/2 INCH DIAM BRASS C-8 FOCUSER SHAFT—–$20
CELEST C-11 DEC MTR 12V ORIG TYPE IN METAL RECT CASE,BRACKET,CORD,NO PULLEY–$45
CELESTRON DEC MOTOR FOR CG-5 CHINESE EQ MOUNTS,NOT WORKING GOOD FOR PARTS—-$15
CELES DEC MTR ADJ SPEED,W/SPLIT COLLAR,RCA PLUG ULTIMA 8/11 NON-PEC DRV BASE-$95
CELEST DEC MTR,W/SNAP ON BRKT,FOR C-8+,P/S PEC,OR C-8 W/DRIVE CORRECTOR —–$95
JMI MOTOFOCUS MOTOR,MODIFIED,(NO CONNECTING COLLAR)FOR MEADE 8"-10" SCT'S—-$35
JMI MOTOFOCUSER W/COLLAR FOR 8-14" LX-200 SCT'S W/HEXAGON SHAPED KNOB——–$75
JMI MOTOFOCUS,ORANGE COLOR,ORIG STYLE,W/CUSTOM BRACKET,NO HANDBOX————$55
JMI NGF-S MOTORIZED 2" CRAYFORD FOCUSER,FOR 10-16" SCT'S NO HANDBOX———$195
JMI NGF-S MOTORIZED 2" CRAYFORD FOC 8" SCT'S,W/1.25" EYP ADAPT,NO H/BOX—–$150
MEADE #39 DEC MOTOR W/GEAR,CLUTCH/12V DC CORD FOR 8/10" LX-5 SCT'S,NEW IN BOX$95
MEADE #38 DEC MOTOR,W/GEAR,CLUTCH,12V DC CORD FROM 8" MTS FK MOUNT SCT,USED–$85
MEADE #39 DEC MOTOR IN CASE,NO GEAR,NOT WORKING?—————————–$20
CELEST OLD STYLE DEC MOTOR FOR POWERSTAR 8,HAS 3 PRONG BRKT FOR FORKS——–$95
ORION DEC MOTOR FOR ASTROVIEW AND CG-4 GEM'S USES 4 PIN PHONE PLUG CORD——$50
ORION R/A MOTOR FOR ASTROVIEW AND CG-4 GEM'S,BROKEN 4 PIN PHONE PLUG———$30
GENERIC DEC MOTOR PLASTIC CASE W/BELT & PULLY,FITS SUPER C-8'S FK MTS——–$50
HURST H-DUTY DEC MTR REVERSIBLE 4 WIRES,W/MOUNTING PLATE,SPEED NOT MARKED—-$95
JMI HANDBOX FOR MOTOFOCUS,9 VOLT,WORKS IN 1 DIRECTION ONLY——————-$20
JMI HANDBOX FOR MOTOFOCUS,9 VOLT,2 SPEED SLIDE SWITCH RED PUSH BUTTONS——-$35
JMI HANDBOX FOR MOTOFOCUS/MOTODEC,9VDC,W/TOGGLE SWITCH,VARIABLE SPEED DIAL—$40
DECLINATION MOTOR RECTANGULAR CASE,12V DC,W/RCA PLUG JACK——————–$30
CELEST 12 VDC DEC MOTOR W/RECTANGULAR BRKT/PULLEY FOR DIE CAST ORG C-8——-$50
CELESTRON DEC MOTOR BRACKET FOR ORIGINAL SUPER POLARIS EQUATORIAL MOUNTS—–$65
CELEST BRACKET,HOLDS DEC MOTOR ON ORIG C-8 FORK MOUNTS W/NYLON BELT———-$35
DEC. MOTOR/C-8,ROUND STYLE,W/BRACKET/BELT,USE W/DRIVE CORRECTOR————–$50
DEC MOTOR FOR CELESTRON CG-4 EQ MOUNTS,DAMAGED PHONE JACK PLUG,REPAIRABLE?—$25
MEDIUM SIZE 9V-12V DC MOTORS,VARIOUS TYPES,FOR DEC OR FOCUSER USES———–$50
MICRO MOTOR W/GEAR BOXES,VARIOUS TYPES USED IN JMI CRAYFORD/RP FOCUSERS——$25
110 VOLT AC MOTOR DRIVE,FROM PENTAX,ST-41 FOR 3" AND 4" GERMAN EQ MOUNTS—-$195
110 VOLT AC MOTOR FOR VARIOUS CELEST DRIVE BASES,REQUEST SPEED NEEDED———-$75
110V AC R/A MOTOR,36RPH FOR CELEST 14″ SCT FR FK MT DRIVE BASE—————$75
CELESTRON GO TO R/A MOTOR FOR ADVANCED GT TO EQUATORIAL MOUNT—————-$95
R/A SLEWING MOTOR FOR CELEST 14″ DRIVE BASE FROM FORK MOUNT,CYLINDRICAL—–$125
SAIA STEPPER MOTOR,W/GEAR BOXES,6 OHM,#276/106——————————-$75
12VDC STEPPER MOTOR,HURST MODEL AS FOR DEC DRIVE ASSEMBLY ON GEM'S,NEW——$125
12VDC HURST STEPPER MOTOR,W/PHONE JACK PLUG FOR G-11/8 EQ MTS—————-$40
12VDC SYNCHRONOUS MOTOR FOR CELESTRON ULTIMA 11 PEC DRIVE BASE,NOT WORKING—$25
110V AC SYNCHRONOUS MOTOR,18 RPH FOR SANDCAST C-11 DRIVE BASE—————-$60
220 VOLT AC,50 CYCLE,SYCHRONOUS MOTORS,VARIOUS TYPES————————-$75
ASSORTED VARIETIES OF METAL AND PLASTIC GEARS——————————–$5/UP
GEAR REDUCTION ASSY,TEARDROP SHAPED,FROM LOSMANDY GO-TO MOTORS————–$100
SOUTHERN HEMISPHERE MOTOR FOR MEADE 12.5″ RESEARCH GRADE EQUATORIAL MOUNT—-$85
25 PIN TO 25 PIN CORD 6 FT LONG FOR COMPUSTAR 8/11/14 SCT MODULE-POWER SUPPLY$25
5 PIN DIN PLUG 2FT LONG FOR DMD-1 MOTOR DRIVES FOR S-P MOUNTS—————-$15
MEADE DUAL 6 PIN PHONE PLUG COILED CORD,2 FT,FOR VARIOUS CONNECTORS———-$10
MEADE LX-200 PC CORD,10 FT,WITH 6 PIN PHONE CORD TO 8 PIN PC END,————$10
5 PIN FLAT ENCODER CABLE TO 4 PIN PHONE PLUG,BLACK,1 FOOT LONG—————$15
5 PIN BLUE PLUG TO FLAT ENCODER CABLE WITH 4 PIN PHONE PLUG,6 INCHES LONG—-$10
6 PIN PHONE PLUG,BLK CABLE:DUAL FEMALE PLUG:W/2PIN/5PIN BLUE PLUG,12"L——-$20
6 PIN PHONE PLUG,BLK CABLE:DUAL FEMALE PLUG:W/2PIN/5PIN BLUE PLUG,24"L——-$20
6 PIN PHONE PLUG TO 6 PIN PHONE PLUG,W/BLACK CABLE,24" LONG——————$20
6 PIN PHONE PLUG TO 6 PIN PHONE PLUG,W/BLACK CABLE,10" LONG——————$20
6-PIN,24″ LONG CABLE FOR CELESTRON ADVANCED ASTROMASTER COMPUTER————-$15
6 PIN DUAL PHONE JACK COILED CORD FOR LOSMANDY G-8/11 MOTORS—————–$10
8 PIN PHONE PLUG,BLACK 3 FOOT CORD TO AAM ENCODER DUAL 4 PIN PHONE PLUG——$20
8 PIN TO PIN MEADE COILED CORD 3 FEET LONG FOR COMPUTER CONTROLLED SCOPES—-$10
9 PIN TO 3/32" PHONO JACK PLUG WITH 2 BLACK SEPERATION BANDS,25 FOOT CORD—-$20
3/32" MALE PHONO PLUG,2 BLACK BANDS TO 3/32" FEMALE PHONO PLUG EXT CORD——$25
ENCODER CABLE AAM/LOSMANDY SKY COMMANDER:TW0 4 PIN PHONE PLUGS-8 PIN PLUG—-$25
RS-232 TO MODULAR TELEPHONE CABLE RECEPTACLE ADAPTER,NEW———————-$2
MONOPRICE USB 2.0 EXTENSION CABLE 49 FOOT LONG,NEW IN BOX——————–$25
5 PIN PHONE TYPE PLUG TO 9 PIN COMPUTER PLUG,25 FEET LONG CABLE————–$15
8 PIN PHONE TYPE PLUG TO 10 PIN COMPUTER PLUG,FLAT CABLE 6 FEET LONG———$10
DUAL 8 PIN PHONE TYPE PLUG,FLAT SILVER CABLE 10 FEET LONG——————–$10
DUAL 8 PIN PHONE TYPE PLUG COILED CORD—————————————$20
DUAL 8 PIN PHONE TYPE PLUG W/2 FOOT COILED CORD FOR MEADE LX-200 DEC MOTOR—$25
DUAL 8 PIN PHONE TYPE PLUG,BLUE COLOR,25 FEET LONG—————————$15
DUAL 6 PIN PHONE TYPE PLUG,10 FOOT FLAT CABLE GREY COLORED CORD————–$15
DUAL 6 PIN PHONE TYPE PLUG,25 FOOT GREY FLAT RIBBON CABLE——————–$20
DUAL 4 PIN PHONE TYPE PLUG,6 FEET LONG,FLAT CABLE—————————-$15
DUAL 4 PIN PHONE PLUG COILED CORD,48"LONG,FOR ULTIMA 2000 SCT HANDBOX——–$25
DUAL 4 PIN PHONE PLUG COILED CORD,2 FOOT LONG,BLACK COLOR——————–$10
DUAL 2 PIN PHONE PLUG COILED CORD 3 FEET LONG,BLACK COLOR——————–$10
DUAL RCA PLUG 3 FEET LONG FOR ORION STYLE DEC MOTORS AND DRIVE CORRECTORS—–$5
ASTROPHYSICS 15 FOOT STRAIGHT THROUGH ROHS COMP SERIAL CABLE,NEW IN BAG——$35
MEADE CABLE SET FOR MY-SKY COMPUTER POINTER SYSTEM,NIB———————–$25
MEADE USB 2.0 HIGH SPEED CABLE 15 FEET LONG FOR LPI & DSI,NEW IN BOX———$25
USB PLUG TO RS-232 COMPUTER PLUG,6 FEET CABLE——————————–$15
USB EXTENSION CABLE,BELKIN,NEW IN PLASTIC PACKAGE,10 FEET LONG—————$40
USB EXTENSION CABLE,USED,GREY IN COLOR,NO NAME——————————–$5
USB EXTENSION CABLE,5 METERS LONG,NEW,SILVER COLOR,NO NAME——————-$15
USB TO RJ45 PLUG EXTENSION ADAPTER,BLACK,NEW———————————-$5
USB 4 PORT EXSTENION BAR,6" LONG,FROM TARGUS———————————$10
25 PIN COMPUTER PLUG/CABLE,TO DUAL 9 PIN PLUGS,BLUE COLOR,6 FEET LONG——–$15
4 PIN PHONE PLUG CABLE TO PC 9 PIN COMPUTER CABLE EXT CORD——————-$10
9 PIN TO 9 PIN COMPUTER CABLE EXT CORD—————————————$15
9 PIN TO 6 PIN PHONE PLUG,25 FOOT LONG,FLAT GREY CABLE———————–$10
15 PIN TO 6 PIN PHONE JACK PLUG EXT CORD————————————-$15
15 PIN COMPUTER CABLE TO DUAL 7 PIN DIN PLUG———————————$15
4-PIN,24″ LONG CABLE FOR C-5+ AND C-8+ HANDBOXES—————————–$15
COMPUTER PLUG ADAPTER FOR 25 PIN TO 9 PIN CONNECTION————————–$5
12 VDC CAR CORD,MALE PLUG,W/CENTER HOLE,+ TIP FOR A-P 1200 GEM,SCREW LOCK—-$25
12 VDC CAR CORD,10 FT,W/RD 2 BLADE MALE JONES PLUG FOR OLD DRIVE CORRECTORS–$25
12 VDC MALE CAR PLUG,2 FT LG,TO DUAL FEMALE CAR PLUG& 1/2.1AMP PHONE CHARGER-$15
12 VOLT DC CAR PLUG TO 5.5 VOLT DC OUTPUT WITH RCA PLUG———————-$10
12 VOLT DC CAR CORD,TO RCA PLUG,FROM RADIO SHACK,W/ON-OFF SWITCH,3 FEET LONG-$15
12 VOLT DC CAR CORD 20 FT LG FOR CG-5 GO TO GEM MALE PLUG CENTER HOLE + TIP–$20
12 VOLT DC CAR CORD,10 FT,RIGHT ANGLE FEMALE PLUG +POLARITY CENTER HOLE——$15
12 VOLT DC CAR CORD,10 FT,STRAIGHT,FEMALE PLUG,+ POLARITY CENTER HOLE,FUSED–$20
12 VOLT DC CAR CORD ADAPTER,W/2 BLADE PLUG FOR 12VDC USE OF DRIVE CORRECTOR–$25
12 VOLT DC EXTENSION CORD FOR 2 BLADE JONES PLUG CONNECTOR,FOR ORION D/C'S—$20
12 VOLT DC ADAPTER PLUG,4-WAY,DIFFERENT TIPS FOR CELESTRON POWERTANKS———-$10
12 VOLT DC CAR CORD FOR CELESTRON POWER TANK RECHARGEALE BATTERY————-$20
12 VDC CAR CORD,25'FOR MEADE 8/10 LX-3/5/6 SCT FEMALE PLUG,+ CENTER HOLE—–$25
12 VDC CAR CORD,25 FOOT FOR MEADE 8/10/12/14/16 SCT'S,BROKEN FUSE HOLDER—–$15
12 VOLT DC CAR CORD,25 FOOT CABLE,W/FEMALE PLUG,+ CENTER TIP—————–$20
12 VOLT MALE CAR PLUG TO FEMALE MINI JACK,W/POSITIVE TIP———————$10
12 VOLT DC CAR CORD FOR CELESTRON CPC-8"/9.25" AND 11" GO TO FORK MOUNTS—–$20
12 VOLT DC CAR CORD FOR CELEST/LOSMANDY G-8/9/11 EQ MTS,POS TIP————–$25
12 VOLT CAR CORD FOR POL/S-P/G-P/DRIVES/POWERSTAR 8 SCT,NEG TIP————–$25
12 VOLT DC CAR CORD,25 FOOT,FOR MEADE LIGHTSWITCH 6/8" SCT'S—————–$20
12 VOLT TO 9 VOLT CAR ADAPTER,W/PLUG FOR POLARIS/S-P/G-P,MOTOR DRIVE———$15
12 VOLT DC TO 18V DC MEADE #1812 ADAPTER FOR LX-200 FORK,LXD-650/750 GEM NIB-$85
12 VOLT DC CAR CORD W/DUAL FEMALE PLUGS,ONE IS + TIP/OTHER IS NEG————$15
12 VOLT DC EXTENSION CORD WITH DUAL FEMALE PLUGS,BOTH + CENTER PIN,6" LONG—$10
12 VOLT DC EXTENSION CORD W/MALE TO FEMALE CIGARETTE LIGHTER PLUGS,10' LG—–$5
12 VOLT DC CAR CORD SOCKET ADAPTER,CYBERHOME,5FT LONG,2.2 AMP HOUR,POS TIP—$25
12 VOLT DC CAR CORD FOR POWERING SCOPES,FEMALE PLUG,LARGE CENTER HOLE,+ TIP–$15
12 VOLT DC CAR CORD FOR POWERING SCOPES,FEMALE,PLUG,SMALL CENTER HOLE,+ TIP–$15
12 VOLT DC FEMALE CAR CORD TO DUAL 12 VDC ALLIGATOR CLIPS,8 INCHES LONG-——–$7
12 VOLT DC EXTENSION CORD FOR FEMALE PLUGS FOR CELEST/MEADE GO-TO SCOPES,—-$15
12 VOLT DC EXTENSION CORD W/MALE TO MALE CAR LIGHTER TYPE PLUG,6FT LONG——$15
12 VOLT DC FEMALE TO FEMALE PLUG,8 INCHES LONG EXTENSION CORD,W/CENTER HOLE—$5
12 VDC 4 PLUG FEMALE SOCKET ADAPT TO 12 VDC MALE CAR CORD PLUGS,WAGAN——–$15
12 VDC CORD W/ALLIGATOR CLIPS TO FEMALE PLUG W/CENTER HOLE FOR QTZ DRIVE CORR$15
12 VDC CORD W/CAR CORD TO FEMALE PLUG/CENTER HOLE FOR QUARTZ DRIVE CORRECTOR-$15
12 VDC ALLIGATOR CLIPS TO MALE PLUG W/NEG CENTER HOLE FOR VIXEN SKY SENSOR—$10
12 VDC DUAL MALE 1/8" PHONO JACK PLUG FOR DEC MOTORS TO HANDBOX OR D/C 2FT—$15
12 VDC MALE 1/8" PHONO JACK PLUG EXT CORD TO FEMALE 1/8" PHONO JACK PLUG,2FT-$15
12 VOLT DC MALE TO DUAL FEMALE CAR PLUGS,1 FOOT LONG————————-$10
12 VOLT DC MALE CAR PLUG TO RIGHT ANGLE FEMALE PLUG,W/+ CENTER HOLE,25 FT—-$15
12 VOLT DC MALE CAR PLUG TO SPLICED,STRAIGHT MALE PLUG,+CENTER HOLE PLUG 3FT-$10
12 VOLT DC MALE CAR PLUG TO CELESTRON NEXSTAR MALE PLUG WITH + CENTER HOLE—$10
12 VOLT DC MALE CAR PLUG TO MALE PLUG,+ CENTER HOLE,GREY CORD,25 FOOT LONG—$15
9 VDC TRANSISTOR RADIO BATTERY PLUG TO 3/32" MALE PHONO JACK TYPE PLUG,2 FEET$15
110V AC CORD 3 PIN 12" LONG FOR ORG/BLK C-90/5/8/11/14 SCT AC DRIVES———$25
110V AC CORD,3 PIN,CUSTOM 8FT,FOR ORG/BLK C-90/5/8/11/14 SCT,AC DRIVE——–$40
110V AC TO 12 VDC POWER SUPPLY,SUNFORCE,5.8 AMP/HR W/FEMALE PLUG CENTER HOLE-$35
110V AC TO 12 VOLT DC,.4 AMP/HR ADAPTER MALE PLUG WITH + TIP CENTER HOLE—–$20
110V AC TO 12V DC FEMALE CAR CORD SOCKET,5 AMP,FROM WAGAN——————–$35
110V AC-12V DC ADAPTER 800 M/A WITH MALE PLUG W/POSITIVE CENTER HOLE-TIP—–$35
110V AC-12V DC ADAPTER #18770 FOR NEXSTAR GO TO SCT'S————————$40
110V AC-12V DC ADAPTER 1.5V-12VDC W/MULTI-TIP PLUG & REVERSIBLE POLARITY—–$25
110V AC-12V DC ADAP,1.5 AMP,MALE CAR PLUG,25 FT 12VDC CAR CORD,MEADE + TIP—$50
110V AC-12V DC CONVERTER,MALE PLUG NEGATIVE TIP——————————$25
110 VOLT AC-TO 15 VOLT DC ADAPTER FOR OLDER MEADE 8/10″ SCT'S—————-$35
110V/220V AC-12 VDC CHARGER/ADAPT FOR CELESTRON 17AMP POWERTANK BATTERY——$35
110V TO 12V DC KAKO CHARGER/ADAPTER,UNKOWN APPLICATION———————–$25
110V AC TO 24V AC ADAPTER 830 MILLIAMP,MALE PLUG POSITIVE HOLE IN TIP——–$30
110V AC TO 16V AC ADAPTER 750 MILLIAMP,MALE PLUG YELLOW SLOTTED TIP———-$15
AC-DC ADAP,VAR 1.5/3/4.5/6/7.5/9/12V DC,POLARITY,700M/A,5 VARIOUS CONNECTORS-$40
AC TO 15 VDC CHARGER/ADAPT FOR CELESTRON 17 AMP/HR POWERTANK BATTERY———$35
AC TO 12 VDC CHARGER/ADAPT FOR CELESTRON 7 AMP/HR POWERTANK BATTERY———-$30
AC TO 6/12VOLT DC LEAD ACID BATTERY CHARGER W/ ALLIGATOR CLIPS—————$15
AC-6.5V DC ADAPTER,DIGIPOWER,2.5 AMP/HOUR,POSITIVE TIP———————–$35
AC-4.8V DC ADAPTER,220 M/A,MALE PLUG + HOLE IN TIP—————————$20
AC-5.9V AC ADAPTER,130 M/A,MALE PLUG + TIP IN HOLE—————————$15
AC-9 VOLT DC ADAPTER 300MA,MALE PLUG POS TIP———————————$25
AC-9 VOLT DC ADAPTER 350MA,R/A PLUG POS TIP,FROM PLANTRONICS—————–$25
AC-9 VOLT DC ADAPTER 500 M/A MALE PLUG WITH CENTER HOLE WITH + TIP———–$30
AC-11.5 VOLT DC ADAPTER 1.95 AMP/HR,WITH MALE PLUG,CENTER + WITH TIP———$35
AC-12 VOLT DC ADAPTER,1000 M/A,MALE PLUG,POSTIVE CENTER TIP FOR MEADE LX-200-$35
AC-12 VOLT DC ADAPTER,300 M/A MALE PLUG WITH POSITIVE HOLE IN TIP————$20
AC-12 VOLT DC ADAPTER,2 AMP, FOR CELES GPS 11 GO-TO FORK MOUNT & DRIVE BASE–$40
AC-12 VOLT DC ADAPTER,2.5 AMPS,MALE PLUG,4 WAY + TIP,FOR CELEST GO-TO SCOPES-$50
AC-12 VOLT DC ADAPTER,800 M/A,MALE PLUG,POSITIVE TIP————————-$25
AC-12 VOLT DC ADAPTER,1 AMP,MALE PLUG WITH POSITIVE TIP HOLE FOR LX-3/5/6—-$40
AC-12 VOLT DC ADAPTER,1.5 M/A,CONDOR,MALE PLUG POS TIP FOR MEADE GPS FK MTS–$40
AC-12 VOLT DC BATTERY CHARGER,500MA,SPECIAL RECTANGULAR PLUG,FROM LSI——–$25
AC-12 VOLT DC ADAPTER FOR CELEST 8/11″ PEC & 8″ P-S PEC DRIVE BASES———-$25
AC-12 VOLT DC,2 AMP,ADAPTER,MALE PLUG,POSTIVE CENTER HOLE——————–$25
AC-13.5V DC ADAPTER FOR CELEST POWERTANKS,MALE PLUG,+ TIP CENTER HOLE .3AMP–$30
AC-15 VOLT DC ADAPTER,900 M/A,MALE PLUG,POSITIVE CENTER HOLE TIP,FOR LX-200–$35
AC-15 VOLT DC,ADAPTER,1 AMP,HITRON,MALE PLUG POSTIVE CENTER HOLE————-$25
AC-15 VOLT DC ADAPTER,500 M/A MALE PLUG,POSITIVE CENTER HOLE,FROM BI———$20
AC-15 VOLT DC ADAPTER 500 M/A,MALE PLUG,+ TIP CENTER HOLE,110/220V USE——-$35
AC-9 VOLT DC ADAPT FOR CELEST SUPER POLARIS DRIVES/POWERSTAR-8″————–$35
AC-6 VOLT DC ADAPTER,MALE PLUG,NEGATIVE TIP,FOR SUPER-POL DRIVES————-$25
AC-3.3 VOLT DC 1.5 AMP ADAPTER,MALE PLUG,POSITIVE CENTER HOLE—————-$20
110/220AC ADAPTER,VAR VOLTAGE 3,4.5,6,9,12VDC,REVERSIBLE POLARITY,4 PIN PLUGS$35
POWER SUPPLY,110V-12V DC,SKY SENSOR COMPUTER/SUPER POLARIS MT—————-$45
POWER SUPPLY,MICRONTA,110V AC TO 13.8V DC,1.75 AMPS,W/2 SCREW OUTPUT LEADS—$40
POWER SUPPLY,RADIO SHACK,110V AC-13.8V DC,FEMALE CAR PLUG & +/- SCREW STUDS–$25
12 VOLT AA SIZE BATTERY PACK W/CORD,POSITIVE TIP FOR CELES GO-TO FK MTS——$25
12 VOLT AA SIZE BATTERY PACK,NO CORD,WIRES CLIPPED AT 2" FROM PACK———–$10
12 VOLT D SIZE BATTERY PACK W/CORD,FOR MEADE DS-2000/DS-90 GO-TO FK MTS——$20
3 VOLT AA SIZE BATTERY PACK,W/POUCH FOR LOSMANDY ILLUMINATED POLAR SCOPE——$5
3 VOLT AA SIZE BATTERY PACK,W/CORD MALE PLUG FOR ILLUM POLAR SCOPE———–$15
6 VOLT AA SIZE BATTERY PACK PLASTIC NO CORD ATTACHED,ACCEPTS 9 VOLT CLIP——$5
6 VOLT AA SIZE BATTERY PACK WITH CORD POSITIVE TIP FOR CELEST GO-TO FK MTS—-$5
6 VOLT "D" SIZE BTTY PACK W/CORD FOR CELES CG-4/5 S/A & D/A MOTOR DRIVES—–$15
9 VOLT TRANSISTOR BATTERY PACK W/CORD FOR ULTIMA PEC/CELESTAR/C-8+———–$12
CUSTOM RED LED MAP LIGHT FOR 12 V DC,W/MALE PLUG—————————–$10
CUSTOM 12 VDC 3 PORT POWER SUPPLY W/CAR CORD,HAS ORANGE,RED & GREEN LED'S—-$30
110V-12VDC KENDRICK CHARGER FOR 18 AMP/HR SEALED LEAD ACID RECHARGEABLE BTTY-$35
2.2 AMP HOUR RECHARGEABLE NICAD BATTERY,W/CHARGER,FROM SCOTCH,NEW————$40
EVERSTART 12V-235 COLD CRANKING AMP BATTERY,W/DUAL FEMALE CAR PLUG———–$40
EVERSTART 1 AMP CHARGER,6 & 12 VOLT SWITCH SETTINGS, HAS RCA PLUG OUTPUT END-$20
7 AMP CELES POWERTANK EMERGENCY/RECHG BATTRY,RADIO/FLASH/RED/WHITE LIGHT—–$55
17AMP CELES POWERTK EMERGENCY RECHG BATTRY,RADIO/RED/WHITE LIGHT/SIREN——-$60
17AMP/HR CELEST POWERTANK RECHARGEABLY BATTERY,BAD RADIO/GOOD LIGHTS/SIREN—$50
17AMP/HR CELEST POWERTANK,WEAK OR DEAD BATTERY,GOOD FOR PARTS—————-$25
SONY BATTERY CHARGER FOR TWO AA/AAA NI-MH RECHARGEABLES/DETACHABLE AC CORD—$20
BATTERY CHARGER,12V DC,750 M/A FOR 12V DC,12 AMP-HOUR NICAD BATTERY———-$30
BATTERY TRICKLE CHARGER,"BATTERY TENDER PLUS",12V DC,1.25 AMP/HR————-$25
BATTERY CHARGER 12 VOLT,500 MA,FOR 12 VOLT MOTORCYCLE SIZE BATTERIES———$25
BATTERY TESTER FOR 12/24 VOLT DC CIGARETTE LIGHTER PLUG OUTLETS—————$7
COOLING FAN 3.5" SQUARE SIDES,12V DC,NO FILTER——————————-$15
COOLING FAN 3" SQUARE SIDES,12V DC,WITH FILTER——————————-$15
COOLING FAN 2" SQUARE SIDES,12V DC,NO FILTER———————————$10
COOLING FAN METAL SAFETY SHIELD SCREEN,3" SQUARE SIDES————————$5
********** 2″ EYEPIECES **********
60MM CUSTOM MADE W/ANGLE MILITARY ERFLE DESIGN,45 DEG FOV,FROM PAUL RINI—–$75
56MM MEADE SUPER PLOSSL EYP,52 DEG FOV,W/BOX,CAPS,PLASTIC CONTAINER,MINT—–$65
55MM TELEVUE PLOSSL,50 DEG FOV,WITH BLACK BOX AND CAPS,MINT CONDTION——–$165
55MM TELEVUE PLOSSL,CIRCLE NJ STYLE,JAPAN,MINOR BARREL MARKS+LENS SCRATCHES–$95
50MM PLOSSL CELEST 2" EYP,JAPAN,50 DEG FOV,1970'S ERA, BLEM BETWEEN LENSES–$100
41MM TV PANOPTIC,68 DEGREE FIELD,LIKE NEW W/CAPS AND BOX——————–$425
35MM PANOPTIC FROM TELEVUE,68 DEG FOV,WITH CAPS AND BOX,EXCELLENT CONDITION-$325
35MM ERFLE,FROM PAUL RINI,65 DEG FIELD,NOT THREADED FOR FILTERS————–$50
31MM NAGLER TYPE 5 82 DEG FOV,WITH CAPS AND BOX—————————–$495
32MM CUSTOM ERFLE,60 DEG FIELD OF VIEW,HELICAL FOCUSING BARREL————–$275
32MM ELUXE FROM CELESTRON 65 DEG FIELD OF VIEW,WITH BOX,MINT CONDITION——-$75
32MM PLOSSL 50 DEG FOV,FROM PAUL RINI,ALUM BARREL,NOT THREADED FOR FILTERS—$45
32MM CUSTOM 2" EYP,40 DEG FIELD OF VIEW,ALUMINUM TOP SECTION,BLACK LENS CELL-$25
27MM PANOPTIC,FROM TELEVUE,65 DEG FOV,WITH CAPS,WITH BOX——————–$325
26MM NAGLER TYPE 5 FROM TELEVUE 82 DEGREE FIELD,W/BOX———————–$450
26MM STELLARVUE,70 DEG,WIDE ANGLE X-HAIR EYP,W/SCREW IN ILLUMINATOR,W/BOX—-$95
24MM EXPLORE SCIENTIFIC WIDE ANGLE EYEPIECE,82 DEG FOV,W/BOX/CAPS,MINT COND-$195
23MM LUMINOS 82 DEGREE FIELD OF VIEW,FROM CELESTRON,LIKE NEW W/CAPS/BOX—–$165
23MM LUMINOS 82 DEGREE FIELD OF VIEW,FROM CELESTRON,LIKE NEW WITH BOX & CAPS$150
21MM ETHOS FROM TELEVUE,100 DEG FOV WITH BOX AND CAPS———————–$750
20MM NAGLER TYPE 5,82 DEG FOV,W/BOX AND CAPS,MINT CONDITION—————–$375
20MM NAGLER TYPE 2 82 DEG FOV W/BOX AND CAPS USED BUT VERY GOOD CONDITION—$295
20MM NAGLER TYPE 2,82 DEG FOV,CHROME BARREL DENTED,BLACK BBL/LENS SCRATCHES–$75
17MM ETHOS FROM TELEVUE,100 DEG FOV WITH BOX AND CAPS,MINT CONDITION——–$695
13MM ETHOS FROM TELEVUE,100 DEG FOV WITH BOX AND CAPS,MINT COND,NO SCREW—-$500
********** 2″/1.25″ EYEPIECES **********
36MM BAADER HYPERION ASPHERIC W/A EYP,72 DEG,SCREW ON 1.25" ADAPTR,CAPS/BOX-$175
21MM ORION STRATUS W/ANGLE,LONG EYE RELIEF,68 DEG,RUBBER EYEGUARD,CAPS,BOX—$95
16MM TELEVUE TYPE 2 NAGLER,82 DEG FIELD,RUBBER EYEGUARD,——————–$285
13MM ORION SUPERWIDE LANTHANUM 20MM LONG EYE RELIEF,65 DEG FOV,M/C EYP,JAPAN$125
12MM TELEVUE NAGLER,TYPE 2 82 DEG FOV,W/RUBBER EYEGUARD/GRIP RING———–$285
9MM TELEVUE NAGLER TYPE 1 82 DEG,SMOOTH BBL TYPE,CIRCLE NJ,JAPAN,EXC COND—$175
********** 1.25″ SIZE EYEPIECES **********
SET OF CHINESE PLOSSLS,W/CASE,25MM,20MM,15MM,——————————-$120
40MM PLOSSL,SCOPETRONIX MAXVIEW,44 DEG FOV,ADJ EYEGUARD,POLY BOTTLE,CHINA—-$50
40MM ORION HIGHLIGHT PLOSSL,43 DEG FOV,WITH CAPS—————————–$45
40MM ORION HIGHLIGHT PLOSSL,MISSING LOWER 1.25" CHROME BARREL/ADAPTER RING—$20
40MM KELLNER,UNIVERSITY OPTICS,35 DEG FOV,JAPAN,EXC COND,HARD TO FIND——–$45
40MM KELLNER FROM,35 DEGREE FIELD OF VIEW,CELESTRON,PARKS,FROM JAPAN———$40
40MM MEADE MA,35 DEGREE FIELD OF VIEW—————————————-$40
40MM MEADE SUPER PLOSSL 44 DEG FOV,EYEGUARD,CHINA,SCREW TYPE POLY BOTTLE—–$55
40MM PLOSSL,TELEVUE,42 DEG FOV,CIRCLE NJ,JAPAN,SMOOTH BARREL,EXC COND,NO BOX-$90
40MM PLOSSL,42 DEGREE FIELD OF VIEW,FROM CHINA,NO BRAND NAME—————–$40
40MM PLOSSL,CELESTRON NEXSTAR,42 DEGREE FIELD OF VIEW,FROM TAIWAN————$45
40MM CELESTRON ELUX PLOSSL,42 DEG FOV,SCRATCH ON EYE LENS,WITH POLY BOTTLE—$20
35MM PLOSSL,NO BRAND NAME,40 DEGREE FIELD OF VIEW—————————-$30
35MM ULTIMA W/BOX AND CAPS,49 DEG FOV—————————————$150
32MM MEADE PLOSSL,50 DEG FOV,WITH RUBBER EYEGUARD,FROM CHINA—————–$45
32MM MEADE SUPER PLOSSL,52 DEGREE FIELD OF VIEW,WITH EYEGUARD,FROM CHINA—–$50
32MM CUSTOM LOW POWER PLOSSL EYP 45 DEG,BRASS UPPER BARREL,CHROME LOWER BBL–$30
32MM CUSTOM LOW POWER PLOSSL EYP,45 DEG,BLACK UPPER BARREL,CHROME LOWER BBL–$30
30MM CELEST/VIXEN SATIN BARREL PLOSSL,50 DEG,DROP DINGS ON BARREL,JAPAN——$60
30MM ASP,CRITERION,35 DEG FOV————————————————$35
30MM ULTIMA FROM CELESTRON,50 DEG FOV,JAPAN,W/EYEGUARD,CAPS,BOX————-$150
26MM PLOSSL FROM BAUSH AND LOMB,50 DEG FIELD OF VIEW,MADE IN JAPAN———–$60
26MM MEADE SUPER PLOSSL,52 DEG SMOOTH BBL,STAIN BETWEEN LENSES/BBL MARKS,BOX-$35
26MM MEADE SUPER PLOSSL,52 DEG FIELD,W/RUBBER EYEGUARD,JAPAN—————–$65
26MM MEADE SUPER PLOSSL,52 DEG FOV,MULTICOATED,RUBBER EYEGUARD,FROM TAIWAN—$55
26MM MEADE SUPER PLOSSL,52 DEG FIELD OF VIEWER,EYEGUARD,CHINA—————-$50
26MM CELESTRON PLOSSL,50 DEG FOV,SATIN BARREL FROM VIXEN,MADE IN JAPAN——-$65
26MM CELEST PLOSSL,50 DEG FOV,SATIN FINISH,VIXEN,JAPAN,DROP MARKS ON BARREL–$40
26MM PLOSSL CELESTRON,50 DEG FOV,NEW STYLE ORANGE LETTERS,BLACK BARREL——-$50
26MM SUPER PLOSSL,MEADE,50 DEG FIELD,W/RUBBER EYEGUARD FROM CHINA————$45
26MM SUPER PLOSSL,ORION SIRIUS BRAND,50 DEG FOV,GRIP RING,EYEGUARD,TAIWAN—-$45
25MM CELESTRON E-LUX PLOSSL,50 DEG FIELD OF VIEW,W/EYEGUARD——————$45
25MM SMA WIDE ANGLE,FROM CELESTRON,46 DEGREE FIELD OF VIEW,NEW—————$45
25MM PLOSSL,ASTROLA,45 DEG FIELD OF VIEW————————————-$40
25MM PLOSSL,FROM CELESTRON,BLACK/SATIN 50 DEG FIELD OF VIEW,NEW————–$50
25MM PLOSSL FROM CELESTRON NEW STYLE ALL SATIN BARREL 50 DEG FOV————-$45
25MM PLOSSL,50 DEG FIELD OF VIEW,NO BRAND NAME——————————-$45
25MM PLOSSL,ORION'S SIRIUS BRAND,50 DEG FOV,MULTI COATED,MADE IN TAIWAN——$40
25MM PLOSSL,50 DEG FOV,ECONOMY VERSION,NEW IN BOX—————————-$40
25MM KELLNER,40 DEG FOV,FROM CELESTRON,PARKS,COULTER,IDAI FROM JAPAN———$45
25MM KELLNER FROM CELESTRON 40 DEG FIELD,MARKS ON COATINGS——————-$25
25MM KELLNER FROM CELESTRON,ECONOMY SERIES,40 DEG FIELD OF VIEW,NEW———-$20
25MM KELLNER,EXPLORER II FROM ORION,46 DEGREE FIELD OF VIEW,ROM CHINA——–$40
25MM MEADE MA,40 DEGREE FIELD OF VIEW,OLDER JAPANESE VERSION—————–$40
25MM TASCO MA,40 DEG FOV,BLUE/WHITE LETTERING,JAPAN SAME AS MEADES VERSION—$40
25MM MEADE MA,40 DEGREE FIELD OF VIEW,NEWER CHINESE/TAIWAN VERSION———–$20
25MM ORTHO,40 DEG FIELD,MADE IN JAPAN BY CELESTRON & ORION——————-$50
25MM CELESTRON/SYNTA 1.25" MEDIUM GRADE EYP,40 DEG FOV,NEW IN BOX————$30
25MM KELLNER,SHORT STYLE,40 DEG FIELD—————————————-$25
25MM KELLNER? UNMARKED,BLK ALUM BARREL,40 DEG FOV,RUBBER EYEGUARD/GRIP RING–$20
24MM TELEVUE PANOPTIC,68 DEG FIELD OF VIEW,AS NEW IN BOX WITH CAPS———-$285
24MM TELEVUE WIDE FIELD,65 DEG FIELD OF VIEW,W/RUBBER EYEGUARD,W/BOX——–$175
20MM MEADE SUPER PLOSSL 52 DEG FOV W/EYEGUARD & POLY BOTTLE CASE,CHINA——-$45
20MM CELESTRON ERECTING IMAGE EYEPIECE FOR TERRESTIAL VIEWING—————-$30
20MM ERFLE,FROM JAPAN,CEMENT SEPERATION BUBBLES,INSIDE LENS,70 DEG FOV——-$50
20MM PLOSSL BINO LITE FROM BURGESS,50 DEG FOV,——————————-$45
20MM PLOSSL,CELESTRON,50 DEGREE FIELD OF VIEW,NEW STYLE,SATIN BARREL———$50
20MM PLOSSL,50 DEG FOV,NO NAME,FULLY COATED,W/RUBBER EYEGUARD,FROM JAPAN?—-$45
20MM PLOSSL 45 DEG FOV NO NAME IN WHITE PLASTIC CASE————————-$30
20MM HUYGENS,ECONOMY SERIES,30 DEG FIELD OF VIEW,FROM CELESTRON————–$20
20MM MA,NO NAME,LONG EYE RELIEF,40 DEG FOV,W/EYEGUARD AND CASE—————$20
20MM MEADE MA,30 DEG FIELD WITH BOX,FROM CHINA——————————-$25
20MM MA FROM CELESTRON,W/EYEGUARD,W,CASE,40 DEG FOV,————————-$15
20MM KELLNER FROM CELESTRON,ECONOMY SERIES,40 DEG,W/PLASTIC CASE,NEW———$20
20MM RK,40 DEG FIELD OF VIEW,RUBBER EYEGUARD,NO NAME,LIKELY FROM CHINA/TAWIAN$35
19MM PANOPTIC FROM TELEVUE,68 DEG FIELD OF VIEW—————————–$210
18MM B&L ASP,35 DEG FIELD OF VIEW——————————————–$35
18MM CRITERION AR EYP 35 DEG FOV———————————————$35
18MM KELLNER,FROM,CELESTRON,40 DEG FIELD OF VIEW—————————–$40
17MM MEADE MA,40 DEG FOV,FROM CHINA,ECONOMY SERIES—————————$20
17MM PLOSSL,50 DEG FOV,FROM B&L,JAPAN,FOCAL LENGTH MARKINGS RUBBED OFF——-$45
16.3MM ERFLE,60 DEG WIDE ANGLE FOV,FROM CRITERION,WORN CHROME ON BARREL——$75
16.3MM WIDE ANGLE ERFLE,70 DEG FOV,FROM GALOC,SMALL DING ON BARREL TOP——-$95
16MM NAGLER TELEVUE TYPE-5,JAPAN,82 DEG FOV,WITH CAPS & BOX,EXC+ COND——-$325
16MM NAGLER TV,TYPE-5,JAPAN,82 DEG FOV,WITH CAPS,NO BOX,VERY GOOD USED COND-$250
16MM SUPER WIDE ANGLE FROM BURGESS OPTICAL,65 DEG FOV————————$65
16MM PLOSSL,50 DEG FIELD,NO NAME,FROM TAIWAN———————————$45
16MM KELLNER,40 DEG FIELD OF VIEW——————————————–$40
15MM PLOSSL,FROM CELESTRON 50 DEG FOV,RUBBER EYEGUARD,FROM TAIWAN————$45
15MM PLOSSL,50 DEG FIELD OF VIEW,NEW IN BOX ECONOMY SERIES——————-$45
15MM PLOSSL,FROM PHOTON,50 DEG FIELD,W/RUBBER EYEGUARD,NIB——————-$45
15MM PLOSSL FROM DIGITAL OPTICAL,NEW FROM CHINA——————————$45
15MM PLOSSL NO NAME 40 DEG FOV IN CASE—————————————$35
13MM NAGLER TYPE 6 FROM JAPAN,82 DEG,WITH CAPS AND BOX, AS NEW————–$275
12.5MM PLOSSL,50 DEG FOV,SIRIUS,FULLY COATED,RUBBER EYEGUARD,FROM TAIWAN—–$45
12.5MM ORTHO,4O DEG FOV,FROM JSO IN JAPAN,———————————–$50
12.4MM MEADE SUPER PLOSSL,52 DEG FIELD OF VIEW,W/RUBBER EYEGUARD/GRIP RING—$45
12MM KELLNER,FROM CELESTRON,40 DEG FIELD OF VIEW—————————–$45
12MM MEADE MA,40 DEG FIELD OF VIEW,NEW—————————————$40
11MM NAGLER TYPE 6,FROM TELEVUE,82 DEG FIELD,W/BOX & CAPS——————-$275
10.2MM ORTHO,UNIVERSITY OPTICS,FLAT TOP,JAPANESE,CEMENT BETWEEN LENSES MELTED$30
10MM CELESTRON/SYNTA 1.25" MEDIUM GRADE EYP,40 DEG FOV,NEW IN BOX————$30
10MM CELESTRON,40 DEG FOV,W/PLASTIC CASE,ECONOMY STYLE———————–$20
10MM MA NO NAME,LONG EYE RELIEF,W/PLASTIC CASE——————————-$20
10MM KELLNER FROM CELESTRON,ECONOMY SERIES,4O DEG,W/PLASTIC CASE————-$20
10MM MEADE MA,30 DEG FIELD,LONG EYE RELIEF VERSION,ECONOMY SERIES————$35
10MM PLOSSL,FROM CHINA,50 FIELD,IN CUSTOM MOUNT FITS 1.25" & 2" FOCUSERS—–$50
10MM PLOSSL,CELESTRON 50,DEG FOV,ECONOMY VERSION—————————–$40
10MM PLOSSL,FROM JAPAN,IDAI,50 DEGREE FOV,W/BOX——————————$50
9MM AR,35 DEG FOV,FROM CRICO,EARLY VERSION EYEPIECE FROM CRITERION MFG CO—-$40
9MM MEADE MA,40 DEG FIELD,IN PLASTIC CASE————————————$40
9MM KELLNER,FROM CELESTON,ECONOMY SERIES,40 DEG FIELD OF VIEW,NEW————$20
9MM NAGLER TYPE 6,FROM TELEVUE,82 DEGREE,MINT CONDITION WITH BOX————$275
9MM NAGLER,TYPE 6 FROM TELEVUE,82 DEG FOV,EXC CONDITION WITH CAPS,NO BOX—-$225
9MM PLOSSL,FROM PARKS,45 DEGREE FIELD OF VIEW——————————–$60
9MM PLOSSL,FROM UNIVERSITY OPTICS,45 DEG FIELD,SLIGHTLY MODIFIED————-$45
9MM PLOSSL,MULTICOATED,50 DEG FIELD OF VIEW,ORION,FROM CHINA—————–$45
9MM ORTHO,CELESTRON,TOWA IN JAPAN,40 DEG FIELD——————————-$50
9MM ORTHO,40 DEGREE FIELD OF VIEW,JAPAN,VOLCANO TOP STYLE,NO MAKER NAME——$50
9MM PLOSSL,ASTROLA,45 DEG FOV,FULLY MULTI COATED,W/RUBBER EYEGUARD———–$45
9MM PLOSSL,FROM ORION,45 DEG FOV,FROM CHINA———————————-$35
9MM ORTHO,FROM JAPAN,40 DEG,RUBBER EYEGUARD,W/CHROME BARREL——————$50
9MM MEADE HM,30 DEG FIELD OF VIEW——————————————–$25
8MM PLOSSL,CELESTRON,NEXSTAR SERIES,50 DEG FOV,NEW IN BOX——————–$50
7MM ORTHOSCOPIC,FROM CELESTRON,40 DEG FIELD OF VIEW————————–$50
7MM NAGLER TYPE 6,FROM TELEVUE,82 DEG FIELD OF VIEW,W/BOX AND CAPS———-$275
6.4MM MEADE SUPER PLOSSL,52 DEG FOV,FROM JAPAN,RUBBER EYEG & POLY BOTTLE—–$70
6.4MM MEADE SUPER PLOSSL SERIES 4000,JAPAN,52 DEG SMOOTH BODY VERSION,BOX—-$60
6.4MM PLOSSL FROM MEADE,52 DEG FOV,FROM CHINA——————————–$45
6.3MM PLOSSL,SIRIUS,50 DEG FIELD OF VIEW,W/RUBBER EYEGUARD,FROM TAIWAN——-$40
6MM ORTHO,EDSCORP,FROM JAPAN,40 DEG FOV, EDGE OF INNER LENS HAS DAMAGE——-$15
6MM CRITERION ORTHO,35 DEG FIELD OF VIEW————————————-$40
6MM PLOSSL'S FROM,CELESTRON,OMNI,DIGITAL OPTICAL BRAND 45 DEG FOV————$45
6MM PLOSSL FROM CELESTRON,50 DEGREE FIELD OF VIEW,FROM TAIWAN,CAPS,AS NEW—-$40
6MM MEADE MA,35 DEG FIELD,FROM CHINA—————————————–$20
6MM PLOSSL,50 DEG FIELD OF VIEW NEW IN BOX,ECONOMY SERIES——————–$45
6MM PLOSSL 50 DEG FIELD OF VIEW,W/CAPS & BOX FROM JAPAN———————-$50
6MM KELLNER,FROM PARKS,40 DEG FIELD OF VIEW,VOLCANO STYLE——————–$45
6MM FL ECONOMY SERIES EYEPIECE,30 DEG FIELD,FROM CELESTRON——————-$15
5MM PLOSSL,50 DEG FOV,FROM MEADE,CHINA,FOR ETX 60/70AT———————–$45
5MM PLOSSL,MULTICOATED,RUBBER EYE GUARD,FROM CHINA—————————$40
5MM PLOSSL,FROM PHOTON,45 DEG FIELD,W/RUBBER EYEGUARD,———————–$45
5MM NAGLER TYPE 6 FROM TELEVUE,82 DEG FIELD OF VIEW,LIKE NEW W/BOX———-$275
4.7MM MEADE ULTRAWIDE,84 DEG FOV,ORIG SMOOTH SIDE VERSION,JAPAN,NO BOX——$125
4.5MM MEADE HD-SERIES,5 ELEMENT PLOSSL,60 DEG FIELD OF VIEW,1/2 BOX,CHINA—-$65
4MM UNIVERSITY OPTICS FLAT TOP ORTHO,LENS SEPERATON & DEGRADATION,W/CASE—–$40
4MM ORTHO FROM CELESTRON,VOLCANO TOP,40 DEG FOV,FROM JAPAN WITH BOX———-$50
4MM ORTHO FROM CRITERION,35 DEG FOV——————————————$40
4MM MA,FROM CELESTRON/MEADE,40 DEG FOV,FROM CHINA,W/PLASTIC BOTTLE———–$40
4MM PLOSSL,FROM CELESTRON,50 DEG FOV,NEW STYLE,RUBBER EYEGUARD,GRIP RING—–$40
4MM SR,NO NAME 40 DEG FOV, NEW IN PLASTIC CASE——————————-$15
3.5MM NAGLER FROM TELEVUE 82 DEG FIELD OF VIEW AS NEW WITH CAPS AND BOX—–$275
2.5MM NAGLER FROM TELEVUE 82 DEG FIELD OF VIEW, AS NEW W/CAPS AND BOX——-$275
8-21MM 1.25" ZOOM FROM UNIVERSITY OPTICS IN JAPAN NO BOX OR CAPS————-$60
8-24MM 1.25" MEADE ZOOM EYEPIECE,FROM CHINA———————————-$60
8.4MM-21MM UNIVERSITY OPTICS ORTHO EYEPIECE FROM JAPAN,———————-$65
27MM KELLNER,HELICAL FOCUSING EYP,NO X-HAIRS,40 DEG FOV,RUBBER EYEGUARD,JAPAN$40
27MM KELLNER,HELICAL FOCUSING X-HAIR EYEPIECE,40 DEG FOV,FROM CANADA,NIB——-$45
27MM KELLNER X-HAIR EYP FROM TUTHILL,HELICAL FOCUSING BARREL—————–$35
7X50MM BINO EYEPIECE,W/HELICAL FOCUSING BARREL,FROM EDM SCIENTIFIC———–$25
15X SWIFT W/ANGLE EYP,50 DEG FOV 1.20" IN BARREL DIAM,WORKS IN SCOPES–——–$50
10X TASCO WIDE FIELD MICROSCOPE EYEPIECE CONVERTED TO 1.25" BARREL SIZE,JAPAN$25
25MM PLOSSL FROM PHOTON,ILLUMINATED X-HAIR EYEPIECE FROM JAPAN—————$85
25MM MEADE PLOSSL,CCD FRAMING EYEPIECE,ILLUMINATED,FROM JAPAN,NEW IN BOX—-$125
25MM MEADE PLOSSL CCD FRAMING EYEPIECE,NO ILLUMINATOR,FROM CHINA—————$60
12.5MM CELESTRON MICROGUIDE,MULTI RETICLE GUIDING/MEASURING, EYP,BAADER SCI-$125
12.5MM PLOSSL,RIGEL,DUAL X-HAIR,W/PULSING ILLUMINATED RETICLE—————$100
12MM KELLNER,PARKS,ILLUM DUAL X-HAIR EYP,W/LED CORD,H-BOX,W/2 LR-44 BATTERIES$75
12.5MM PLOSSL,PARKS,DUAL X-HAIRS EYP,FROM JAPAN WITH BOX———————$75
12.5MM ORTHO,PARKS DUAL X-HAIR EYP NEEDS SCREW IN ILLUMINATOR,JAPAN———-$50
12.5MM CELESTRON ORTHO ILLUMINATED EYEPIECE X-HAIRS W/CORD & ORANGE HANDBOX–$85
12.5MM CELESTRON ORTHO,NO X-HAIR RETICLE,NO LED CORD,NO BTTY BOX————-$40
12.5MM CELEST ORTHO ILLUM SINGLE X-HAIR EYP,1.25,USE PX-14 BTTY,NEW OLD-STOCK$95
12.5MM CELEST ORTHO SINGLE X-HAIR EYEPIECE,NO ILLUMINATOR——————–$50
12MM MEADE PLOSSL,DUAL X-HAIR/CIRCLE RETICLE,HAS ADJ X-Y AXIS RET NO ILLUM—$50
12MM MEADE PLOSSL,ILLUMINATED DUAL X-HAIR,ADJ X-Y AXIS RETICLE,WIRED CORD—-$70
12MM MEADE KELLNER,OLDER JAPANESE VERSION,DUAL X-HAIRS NO ILLUMINATOR——–$65
12MM MEADE MA 1.25" SINGLE X-HAIR EYEPIECE,NO SCREW IN ILLUMINATOR———–$45
12MM MEADE MA 1.25" DUAL X-HAIRS,TAKES SLIP IN STYLE ILLUM,NOT INCLUDED——$50
12MM MEADE MA 1.25" ILLUM DUAL X-HAIR EYP,W/ORIG RED BULB/CORD/3 VOLT H-BOX–$65
12MM MEADE MA 1.25" DUAL X-HAIR EYP,NO SCREW IN ILLUMINATOR,FROM CHINA——-$45
12MM MEADE MA 1.25″ ILLUM DUAL X-HAIR EYEPIECE,W/HANDBOX,——————–$75
12MM MEADE MA 1.25" ILLUMINATED DUAL X-HAIR EYEPIECE W/CORD NEW IN BOX CHINA-$75
12MM MEADE MA 1.25" ILLUM EYP W/FINE LINE MEASURING GRID RETICLE,W/CORD——$75
9MM MEADE PLOSSL,1.25" GUIDING EYP MOVABLE RETICLE,SCREW IN ILLUM,CHINA,NO BX$75
9MM UNIV OPTICS PLOSSL X-HAIR EYP,LR-44 BATTY ILLUM,ADJUSTABLE RETICLE,JAPAN-$85
6MM ORION ORTHO GUIDING EYP W/MEASURING GRID,X-HAIRS,3 CIRCLES,NO ILLUMINATOR$50
PULSE GUIDE SCREW IN ILLUM,ADJ BRIGHTNESS & TIMER FUNCTION FOR X-HAIR EYP'S–$30
MEADE #702 DUAL X-HAIR RETICLE FOR 12MM MA ILLUMINATED GUIDING EYP'S———$20
MEADE #705 SINGLE X-HAIR RETICLE FOR 12MM MA ILLUMINATED GUIDING EYP'S——-$15
30X EYEPIECE,40 DEG FOV UNKNOWN BRAND SCRAPED UP TOP SECTION,FROM JAPAN——$25
LOW POWER 1.25" EYP APPROX 30MM FL,NO BRAND NAME,FADED BARREL—————-$20
********** .965″ SIZE EYEPIECES ***********
40MM AH EYP,FROM JAPAN,35 DEG FOV,NEW—————————————-$45
35MM HUYGENS X-HAIR EYP FROM JAPAN——————————————-$50
25MM ORTHO 48 DEG FIELD FROM CONVERTED NIKON MICROSCOPE EYEPIECE————-$50
25MM HUYGENIAN,30 DEG FOV—————————————————-$20
18MM CELESTRON KELLNER,40 DEG FOV,FROM VIXEN IN JAPAN————————$45
12.5MM HUYGENIAN,30 DEG FIELD OF VIEW—————————————-$20
12.5MM FL EYP,30 DEG FIELD OF VIEW——————————————-$15
12MM KELLNER,40 DEG FOV,CELESTROM MADE IN JAPAN,NEW IN BOX——————-$50
12MM KELLNER EYP FROM JAPAN(TOWA),40 DEG FOV,NEW IN BOX———————-$45
9MM RAMSDEN EYP,W/X-HAIRS,FROM MEADE/TOWA,JAPAN,FOR 60MM GUIDESCOPES———$50
9MM HUYGENIAN 35 DEG FIELD—————————————————$20
8MM HUYGENIAN,35 DEG FIELD—————————————————$20
6.3MM PLOSSL,SIRIUS BRAND FROM ORION,50 DEG FOV,MADE IN TAIWAN—————$45
6MM HUYGENIAN,30 DEG FIELD—————————————————$15
6MM FL,25 DEG FIELD OF VIEW————————————————–$15
5MM SR 35 DEG FOV,JAPANESE—————————————————$20
5MM .965″ EYP,30 DEG FIELD—————————————————$15
4MM SYMMETRICAL RAMSDEN,35 DEG FIELD—————————————–$15
4MM ORTHO,35 DEG FROM LAFAYETTE JAPANESE 76.2MM REFRACTOR KIT—————-$35
12MM KELLNER MEADE .965" DUAL X-HAIR RETICLE EYP,NO ILLUMINATOR————–$50
X-HAIR EYP,.917 DIAMETER,OLD STYLE,BRASS,UNKNOWN MAKER———————–$20
6-18MM ZOOM EYEPIECE .965" FROM TASCO IN JAPAN——————————-$50
60X JAPANESE,.965",EYEPIECE,NEW,FOR SLIP IN FINDER SCOPES ALSO—————$35
********** BARLOWS/REDUCER-CORRECTORS,TELECOMPRESSORS,FIELD FLATENERS *******
HOTECH 2" SCA SELF CENTERING FIELD FLATENER FOR F/5-F/8,W/1.25" ADAPTER,NIB-$225
ASTROTECH 2" FIELD FLATENER FOR F/6 TO F/8 TMB & ASTROTECH REFRACTORS,NIB—$135
ASTROTECH 2" COMA CORRECTOR/FIELD FLATENER,PHOTO/VISUAL ON F/3-F/5 NEWTS—-$125
BAADER MULTI PURPOSE COMA CORRECTOR,W/2" BARREL,TAKES 48MM FILTERS,NIB——$200
SBIG FR-237 FOCAL REDUCER & ELECTRONIC FINDER ASSEMBLY FOR ST-V OR ST-237—$200
ASTROPHYSICS .75X PHOTO-VISUAL TELECOMPRESSOR LENS IN CELL FOR 2.7" FOCUSER-$225
OPTECH MAXFIELD F/3.3 TELECOMPRESSOR LENS ASSY,W/2" OD TUBE,W/T-THREADS—–$250
LUMICON F/6 TELECOMPRESSOR LENS,THICK WALL BLK ANODIZED 2"ID/OD BARREL——-$75
HIRSCH F/6.3 REDUCER/CORRECTOR FOR SCT'S,JAPAN,W/CAPS,NO BOX—————–$95
CELEST F/4 TELECOMPESSOR FOR 500MM F/5.6 TELEPHOTO,MAKES 350MM—————$75
CUSTOM F/5 TELECOMPRESSOR LENS SCREWS ON SCT'S REAR CELL,——————–$65
CUSTOM F/5 TELECOMPRESSOR LENS FOR IMAGING,IN WIDE CELL,MALE+FEMALE T-THREADS$65
CUSTOM F/6 TELECOMPRESSOR LENS,2″ OD TUBE,THREADED FOR 48MM FILTERS———$195
OPT F/5 TELECOMPRESSOR LENS IN CELL FOR 1.25" EYEPIECE BARREL,W/EXT TUBE—–$40
F/5 TELECOMPRESSOR LENS/CELL,MALE/FEMALE T-THREADS,FOR PHOTOS—————-$55
NO NAME TELECOMPRESSOR LENS ASSY IN BLACK METAL CELL,SCREWS INTO 2" EYP'S—$150
CELESTRON NEXIMAGE REDUCER LENS IN BLACK ANODIZED TUBE———————–$35
UNIVERSITY OPTICS 2" BIG 2X BARLOW,FROM JAPAN WITH ORGINAL BOX—————$95
TELEVUE DIOPTRX SCREW ON .75X ASTIGMATISM CORRECTOR LENS ASSY,NO BOX/CAPS—-$75
TELEVUE DIOPTRX SCREW ON 1.00X ASTIGMATISM CORRECTOR LENS ASSEMBLY,W/BOX+CAPS$80
TELEVUE 2" 2X POWERMATE WITH 1.25" ADAPTER,AS NEW IN BOX——————–$250
TELEVUE 2X BIG 2" BARLOW,WITH 1.25" ADAPTER & BOX EXC COND,JAPAN————$150
TELEVUE 2X BIG BARLOW,W/1.25" ADAPTER,MINOR BARREL MARKS——————–$100
SCOPETRONIX 2" 2X BARLOW LENS ASSY,SCREW IN CELL,FOR MAX DSLR EYP PROJ UNIT–$50
CELESTRON/VIXEN,JAPANESE 1.25" BARLOW,2X,SATIN BARREL,BARREL & COATING MARKS-$45
TELEVUE 1.25" 5X POWERMATE BARLOW LENS,LIKE NEW IN BOX———————-$175
DAKIN 2.4X BARLOW VERNONSCOPE BRASS BODY & THUMBSCREW LATE 60'S EARLY 70'S–$150
ORION 3X TRI MAG BARLOW 1.25",MINT CONDITION,NO BOX,FROM CHINA—————$50
ORION 2X SHORTY PLUS,3 ELEMENT TRIPLET BARLOW,JAPAN,AS NEW IN BOX————$45
PAUL RINI 1.25" 5X BARLOW,EXC CONDITION,NO BOX,——————————$50
GALOC 2X BARLOW 1.25" IN STAINLESS STEEL BARREL WITH BOX——————–$100
GALOC 1.25" BARLOW TUBE,NO LENS ASSY,STAINLESS STEEL BARREL——————$25
MEADE 1.25" #142 TRIPLET BARLOW LENS 2X,JAPAN OLDER TALLER VERSION———–$75
MEADE 1.25" #142 TRIPLET LENS 2.8X BARLOW,JAPAN EXC COND,SHORT VERSION,NO BOX$75
MEADE 1.25" #142 TRIPLET LENS 2.8X BARLOW,JAPAN,EXC COND,TALL VERSION,NO BOX-$75
MEADE 1.25" #140 TRIPLET LENS 2X BARLOW,JAPAN,W/BOLT CASE AND BOX————$80
MEADE 1.25" #140 TRIPLET LENS 2X BARLOW,JAPAN,W/POLY BOTTLE,NO BOX———–$70
MEADE 1.25" #140 TRIPLET LENS 2X BARLOW,JAPAN W/CAPS NO BOX——————$75
MEADE 1.25" #140 TRIPLET LENS 2X BARLOW,JAPAN,MAY BE MISSING 3RD LENS———$25
MEADE 1.25" #126 SHORTY 2X BARLOW,FROM TAIWAN,USED NO BOX OR CAPS————$30
MEADE 1.25" SHORTY 2X BARLOW FROM CHINA,USED NO BOX,WITH CAP—————–$25
MEADE 1.25" STANDARD 2X BARLOW FROM TOWA IN JAPAN,NEW IN BOX FROM 1983——-$45
MEADE 1.25" STANDARD 3X BARLOW FROM TOWA IN JAPAN,NEW IN BOX FROM 1983——-$45
MEADE 1.25" STANDARD 2X-3X VARIABLE POWER BARLOW,NEW IN BOX FROM JAPAN-——–$45
CELEST 2X BARLOW FOR 1.25" EYP'S,JAPAN,ORIG STYLE,JAPAN,WITH BOX,————$45
CELEST 2X BARLOW,JAPAN OLD STYLE MID LENGTH CHROME BARREL/SUB DIAM FRONT SECT$30
UNIVERSITY OPTICS 2.8X KLEE BARLOW,FROM JAPAN,FULLY MULTICOATED————–$75
EDMUND SCI 2X BARLOW,FOR 1.25" EYEPIECES CHROME PLATED TUBE,SHORT STYLE——$35
2" CHROME PLATED 1.25" BARLOW,NO NAME—————————————-$30
2X BARLOW 1.25" CELESTRON #93507 FROM TAIWAN———————————$40
2X BARLOW 1.25" CELESTRON #93507 FROM TAIWAN,SLEEKS IN LENS COATINGS———$25
2X BARLOW 1.25" NO NAME——————————————————$30
2X BARLOW,1.25″ STANDARD STYLE FROM CELESTRON,MEADE,PARKS,MADE IN JAPAN——$45
2X BARLOW 1.25" LONG STYLE FROM JAPAN NO NAME,8" LONG————————$20
1.25" 2X SHORTY BARLOW,NEW STYLE,NO BRAND NAME,FROM CHINA——————–$30
1.25" 3X SHORTY BARLOW,ECONOMY SERIES,PLASTIC BODY—————————$15
1.25" 3X LONG BARREL BARLOW ECONOMY VERSION WITH PLASTIC BODY—————-$15
1.25″ BARLOW 2-3X VARIABLE POWER,FROM EDMUND SCIENTIFIC,NEW——————$35
1.25" BARLOW CRITERION CP-4 FOR 1.25" EYEPIECES——————————$35
2X BARLOW,1.25″ OLD STYLE,BLACK TUBE,GENERIC TYPE FRICTION FIT—————$20
2X BARLOW,1.25″ STANDARD STYLE———————————————–$45
2X BARLOW,FITS 1.25″ AND .965″ FOCUSERS————————————–$35
CUSTOM BARLOW ASSEMBLY 2X SLIDES INTO 1.25″ FOCUSER TUBES——————–$15
2X BARLOW SHORTY STYLE ECONOMY VERSION FROM CELESTRON,MADE IN CHINA———-$20
2X BARLOW,1.25" SHORT STYLE,ECONOMY VERSION,W/PLASTIC BODY——————-$15
3X BARLOW,1.25" SHORT STYLE,ECONOMY VERSION,W/PLASTIC BODY——————-$15
2X BARLOW FOR 1.25″ EYP FITS 1.25/.965″,CELESTRON ECONOMY MODEL,————-$15
2X SCREW IN RELAY LENS FOR 1.25" EYP'S,THREADS INTO CHROME BARRELS,NO NAME—$75
CELEST RICH FIELD LENS:DOUBLES F/LENGTH OF 1.25" EYP'S,SCREWS IN,NIB,JAPAN—$75
CELEST. DELUXE TELECOMPRESSOR LENS,W/EXT TUBE,FOR F/7.5 ON F/10 SCT———$115
3X BARLOW FOR .965" EYEPIECES,PLASTIC LONG BODY VERSION ECONOMY MODEL——–$15
3X BARLOW FOR .965 EYEPIECES,METAL BODY GOOD QUALITY,JAPAN——————-$30
3X BARLOW FOR .965" EYEPIECES,CELESTRON,FROM VIXEN IN JAPAN——————$40
2.5X BARLOW FOR .965" EYEPIECES,METAL BODY,FROM CELESTRON,NIB—————-$40
2.5X BARLOW FOR .965 EYEPIECES,METAL BODY,FROM JAPAN,NO NAME—————–$35
2X BARLOW FOR.965″ EYEPIECES,METAL BODY,GLASS LENS,BETTER QUALITY————$25
2X BARLOW FOR .965 EYEPIECES,PLASTIC TUBE,NO BRAND NAME———————-$15
IMAGE ERECTOR STRAIGHT,CELESTRON,USES 1.25″ EYP'S,FOR ALL SCOPES————-$60
IMAGE CORRECTOR FOR C-90,USES 1.25″ EYP'S IN C-90'S REAR .965" OPENING——-$35
1.5X IMAGE CORRECTOR FOR .965″ EYEPIECES,VARIOUS TYPES———————–$10
PORRO PRISM FOR 1.25″ EYEPIECES,SLIP IN STYLE,CELEST,ORION,JAPANESE———-$65
PORRO PRISM FOR 1.25″ EYEPIECES,SLIP IN STYLE,SMALL CHIP ON PRISM————$45
PORRO PRISM FOR.965″ EYEPIECES,SCREW IN TYPE/IMPORTED REFRACTORS————-$55
PORRO PRISM FOR .965″ EYEPIECES,SLIP IN TYPE,GENERIC VERSION—————–$65
MEADE MOD #913 ERECT IMAGE ROOF PRISM FOR 4″ 107D SPOTTING SCOPE————-$60
.965 TERRESTIAL IMAGE ERECTER/8X MICROSCOPE,18MM FL————————–$20
******** STAR DIAGONALS,2″/1.25″/.965″,VISUAL BACKS,ADAPTERS,FOCUSERS ********
GERMAN WOLFE WETZLAR BINOVIEWER HEAD W/1.25" EYPS FROM MICROSCOPE HEAD——$395
LOMO STRAIGH THROUGH 1.25″ BINOVIEWER,USED,EXC COND NO BARLOW—————$250
BURGESS BINOVIEWER,STRAIGHT THROUGH BINOVIEWER BODY,BAK 4 PRISMS————$125
ORION STRAIGHT THROUGH BINOVIWER BODY FOR 1.25" EYEPIECES,NO BOX————$150
CELEST STEREO BINOCULAR VIEWER STRAIGHT THROUGH,FOR 1.25" EYP CHINA,NIB—–$200
WILLIAM OPTICS BINOVIEWER FOR 1.25" EYEPIECES,MADE IN TAIWAN—————-$225
ZEISS BINOVIEWER,W/WIDE ANGLE 10X EYEPIECES,2" NOSEPIECE,FR MICROSCOPE HEAD-$400
CELESTRON C-14 GIANT 2″ MIRROR DIAGONAL,W/REMOVABLE 2″ VIS BACK————-$250
CELEST GIANT 2″ MIRROR DIAG FOR 5/8/11 SCT,REMOVABLE VISUAL BACK————$225
CELESTRON 2" MIRROR DIAGONAL FROM JAPAN FOR SCT'S WITH GRIP RING————-$75
PARKS 2" MIRROR DIAGONAL FROM JAPAN WITH SLIP RING FOR SCT'S—————–$75
CELESTRON 2" MIRROR DIAGONAL WITH SLIP RING FOR 8-14" SCT'S,FROM TAIWAN——$85
CELEST 2" MIRROR DIAG,1.25" ADAP,W/2" REFRACT NOSEPIECE/SCT SLIP RING——-$125
CELEST 2" MIRROR DIAGONAL FOR 8-14" SCT,HAS TOOL MARKS ON RING,FROM JAPAN—-$75
WILLIAM OPTICS ERECT IMAGE 2" PRISM DIAG,EXC COND BUT HAS SMALL CTG BLEMISH-$200
WILLIAM OPTICS 2" MIRROR DIAGONAL/ADAPTER,DURABRIGHT DIELECTRIC CTGS,AS NIB-$125
WILLIAM OPTICS 2" MIRROR DIAGONAL FOR SCT'S,WITH BOX,MINT CONDITION,NO ADAP-$100
INTES 2" MIRROR DIAGONAL,FROM RUSSIA,W/SLIP RING FOR SCT'S,EXC COND———$125
TELEVUE 2″ MIRROR DIAGONAL STANDARD NON EVERBRIGHT VERSION——————$150
TELEVUE 2" MIRROR DIAG,E/BRIGHT DIELECTRIC,MINOR MIRROR SLEEKS,BARREL WEAR–$135
LUMICON 2" MIRROR DIAGONAL,ENHANCED ALUM CTGS,NEWER ROUND BODY VERSION——$150
LUMICON 2" MIRROR DIAG,ROUND BODY,USED,BARREL MARKS,EXTRA HOLE,GOOD MIRROR—$85
LUMICON 2″ MIRROR DIAG,OLDER SQUARE BODY VERSION,STANDARD ALUM CTG———-$135
LUMICON 2″ MIRROR DIAG,ENHANCED SILVER CTG,SOME SPOTS/SCRATCHES————–$75
ORION 2" MIRROR DIAGONAL,W/ADAPTERS FOR REFRACTORS/SCT'S,JAPAN,NEW IN BOX—$140
ORION 2″ MIRROR DIAG,SLIP IN STYLE FOR REFRACTORS W/2″ FOCUSERS,JAPAN——–$95
ORION 2″ MIRROR DIAGONAL,WITH SLIP RING FOR ALL SCT'S,JAPAN——————$95
ORION 2" MIRROR DIAG,SLIP IN REFRACT TYPE W/SCT ADAP,TINY BLK SPOT MIRROR-TOP$95
ORION 2" MIRROR DIAGONAL,SLIP IN STYLE REFRACTORS,CHINESE——————–$60
MEADE 2" MIRROR DIAG,SLIP IN FOR REFRACTORS,BLUE/BLK ANODIZED SIDE PLATES—-$85
MEADE 2" MIRROR DIAGONAL FOR REFRACTORS,MISSING 2" CHROME NOSEPIECE———-$65
MEADE 2" MIRROR DIAGONAL FOR REFRACTORS,CLEANING SLEEKS ON MIRROR————$60
MEADE 2" MIRROR DIAGONAL,JAPAN FOR SCT W/SLIP RING EXC COND,MIRROR/BODY——$85
MEADE 2″ MIRROR DIAG,SCT,SLIP RING/TUBE EPOXIED IN BODY,MIRROR SLEEKS——–$45
MEADE 2" MIRROR DIAGONAL FOR SCT'S,SMALL BLACK SPOT ON MIRROR FR EYP CONTACT-$50
2" MIRROR DIAGONAL FR JAPAN FOR SCT'S NO NAME,SIMILAR TO CELEST & ORION——$85
2" MIRROR DIAGONAL,FR JAPAN,FOR REFRACTORS,NO NAME,LIKE ORION/CELEST TYPE—-$85
2" MIRROR DIAGONAL,NO NAME BLACK ALUMINUM BODY,ECONOMY VERSION—————$50
MEADE PARTIAL 2″ DIAGONAL BODY FOR SCT'S,HAS TOP & BOTTOM,NO MIRROR———-$50
CUSTOM 2″ MIRROR DIAG,W/1.25″ ADAPTER,SLIPS OVER ORIG 1.25″ VIS BACK———$35
LUMICON 3X RELAY LENS FOR 90 DEGREE PRISM DIAGONAL FOR STD/GIANT EZ GUIDERS–$35
LUMICON 1.25" 90 DEGREE MIRROR DIAG,ENHANCED ALUMINUM COATINGS—————$75
TELEVUE 1.25" 90 DEGREE MIRROR DIAGONAL,ENHANCED SILVER COATINGS————-$75
HYBRID 45 DEG ERECT IMAGE PRISM DIAG,PARKS,USE 1.25" EYP'S IN.965" FOCUS—–$60
STAR DIAG 1.25" PRISM,90 DEG,JAPAN,SLIP RING FOR SCT REAR CELL THREADS——-$65
STAR DIAGONAL 90 DEG 1.25″ MIRROR,STYLE FROM CHINA,NIB———————–$40
STAR DIAG,MIRROR,1.25" 90 DEG,MEADE ECONOMY VERSION,PLASTIC,SQUARE BODY——–$25
STAR DIAG 90 DEG,1.25" ERECTING PRISM,ROUND BODY FR ASTROMASTER SERIES———$35
STAR DIAGONAL,1.25″ 45 DEGREE,ERECT IMAGE FROM CELEST/MEADE——————$50
STAR DIAGONAL,1.25″,90 DEG,FROM CELESTRON,ORIGINAL STYLE,FRICTION FIT——–$35
STAR DIAGONAL,1.25",90 DEG,PRISM,JAPAN,FRICTION FIT,W/RING FOR MALE T-THREADS$50
STAR DIAGONAL,1.25",90 DEG PRISM,JAEGERS,FRICTION FIT EYP HOLDER,MFG USA—–$40
STAR DIAGONAL,1.25″ PRISM TYPE,90 DEGREE,CELEST,MEADE,PARKS——————$50
STAR DIAGONAL,1.25" PRISM TYPE,90 DEG,CELEST,JAPAN,2" ADAPTER GLUED ON——-$45
STAR DIAGONAL,CELEST 1.25" MIRROR DIAG 90 DEG,MADE IN JAPAN BY VIXEN———$65
CELESTRON 1.25″ MIRROR DIAGONAL,90 DEG,FR VIXEN,JAPAN,SMALL EDGE CHIPS——-$50
1.25" MIRROR STAR DIAGONAL,BRASS BODY,90 DEGREE RIGHT ANGLE,MIRROR SLEEKS—-$25
1.25" MIRROR DIAGONAL ECONOMY VERSION FROM CHINA—————————–$20
1.25" MIRROR DIAGONAL,BETTER QUALITY METAL BODY FROM CHINA——————-$25
1.25" 90 DEGREE ERECT IMAGE DIAGONAL,ALL METAL BODY/BARRELS,FR EDMUND SCI—-$50
1.25" ERECT IMAGE PRISM DIAGONAL,90 DEGREE———————————–$50
ORION 1.25" ENHANCED ALUMINIM 90 DEGREE MIRROR DIAGONAL,#08879,NEW IN BOX—-$65
ORION 1.25" MIRROR DIAGONAL,90 DEGREE FROM JAPAN—————————–$45
ORION 1.25" 45 DEGREE ERECT IMAGE DIAGONAL,ROUND BODY,JAPAN,FULLY COATED—–$50
MEADE 1.25" ERECT IMAGE DIAGONAL FOR ETX60/70/80MM REFRACTORS—————-$45
MEADE 1.25″ ERECT IMAGE PRISM DIAG #932,FOR ETX 90/105/125MM MAKS————$45
1.25" ERECTING PRISM 45 DEG, W/SLIP RING FOR MEADE ETX'S & CELEST MAKS-–—–$50
MEADE 1.25″ MIRROR DIAG,90 DEG,NEW,IN BOX FROM CHINA————————-$25
PARTIAL CELEST 1.25″ MIRROR DIAG,90 DEG,NO MIRROR OR EYEPIECE HOLDER———$20
PARTIAL CELEST 1.25″ PRISM DIAGONAL,90 DEG,NO CHROME TUBE——————–$30
MEADE 1.25" 90 DEG MIRROR DIAG BODY,PLASTIC CRACKED,FOR 8X50/9X60 R/A FINDERS$15
MIRROR DIAGONAL 1.25″,90 DEGREE FOR LARGE FINDERS,SLIP IN STYLE————–$30
STAR DIAG,90 DEG,PRISM STYLE,MEADE,1.25",W/SLIP RING FOR 4"-10" SCT OTA'S—-$50
STAR DIAG,MEADE,1.25″ 45 DEG ERECT IMAGE,SCREWS ON 90MM ETX,NEW————–$45
STAR DIAG .965" MEADE #920,W/RING SCREWS ONTO MALE T-THREADS,JAPAN NIB——-$45
STAR DIAGONAL .965″ 90 DEGREE,ALL METAL,BEST QUALITY,CELESTRON,JAPAN———$40
STAR DIAGONAL .965" 90 DEGREE METAL BODY GOOD QUALITY FROM JAPAN————-$25
STAR DIAG .965" 90 DEG ALL METAL,CELEST FRICTION FIT EYP HOLDER,JAPAN——–$35
STAR DIAGONAL,.965″ 90 DEGREE,PLASTIC BODY,VARIOUS STYLES——————–$15
STAR DIAGONAL .965' 90 DEGREE,NO BARREL,WITH 5X24MM X-HAIR EYEPIECE,JAPAN—-$15
TELEVUE 1.25" TO 2" BRASS EQUALIZER EYEPIECE ADAPTER TO BALANCE SCOPE——–$50
1.25" EYEPIECE HOLDER,TAKAHASHI,COMPRESSION RING,THREADED FOR DRAW TUBE——$75
1.25″ EYEPIECE TO 2″ DIAG. ADAPTER,W/MALE T-THREADS FOR PHOTOGRAPHY———-$35
1.25" EYEPIECE HOLDER W/FEMALE THREADS FOR MEADE REFRACTORS AND MAKS———$20
1.25″ EYEPIECE HOLDER,ALUM,CUSTOM MADE,3/4″ THICK,NO EXTERNAL THREADS——–$15
1.25" EYP HOLDER/T-ADAPTER W/SLIP RING FOR CELEST 500MM F/5.6 TAIWAN LENS—-$30
1.25"-2" ADAPTER,ANTARES,COMPRESSION TYPE,THREADED FOR 48MM FILTERS,W/BOX—-$30
1.25"-2" ADAPTER,BLACK ALUM,COMPRESSION STYLE,THREADED FOR 48MM FILTERS——$30
1.25"-2" ADAPTER,FROM JMI FOR NGF-S FOCUSERS,BLACK ALUM,THIN LIP,LOW PROFILE-$20
1.25"-2" ADAPTER,BLACK ALUM,LOW PROFILE,BEVELED UPPER LIP,NEEDS THUMBSCREW—$20
1.25"-2" ADAP TELEVUE,IN TRAVEL VERSION,LOW PROFILE FOR MORE IN FOCUS RANGE–$35
1.25"-2" ADAPTER,BLACK,W/MALE T-THREADS,NOT THREADED FOR FILTERS————-$20
1.25"-2" ADAPTER,BLACK,W/MALE T-THREADS,THREADED FOR 48MM FILTERS————$25
1.25"-2" ADAPTER,BLK,W/MALE T-THREADS,COMPRESSION TYPE,TAKES 48MM FILTER—–$30
1.25"-2" ADAPTER,BLACK,TALL STYLE,MALE T-THREADS,NOT THREADED FOR FILTER—–$20
1.25"-2" ADAPTER,TV USES 1.25" EYP IN 2" BARLOW,RECESSED EYPIECE LEVEL———$30
1.25″-2″ ADAPT,USE 1.25″ EYP IN 2″ DIAG/FOCUS,THREADED,COMPRESSION TYPE——$30
1.25″-2″ ADAPTER,USES 1.25″ EYP'S IN 2″ DIAGS/FOCUSERS,THREADED————–$25
1.25″-2″ ADAPTER,USES 1.25″ EYP'S IN 2″ DIAG/FOCUSER,UNTHREADED————–$20
1.25"-2" ADAPTER,CUSTOM ALUM,USES 1.25" EYP'S IN 2" DIAG/FOCUSER,UNTHREADED–$20
1.25″-2″ ADAPT,USE 1.25″ EYP IN 2″ DIAG/FOC,FR TV TALL STYLE,UNTHREADED——$25
1.25"-2" ADAPTER,TALL STYLE,2.25" HIGH,FADED ANODIZED ALUMINUM—————$20
1.25″-2″ ADAPT,EXTRA TALL 2.5″ HIGH,USE 1.25″ EYP IN 2″ FOCUSERS————-$35
1.25"-2" ADAPTER LOW PROFILE THUMBSCREW VERSION,JMI,NOT THREADED FOR FILTERS-$20
1.25″-2″ ADAPTER FOR ASTROPHYSICS 2″ FOCUSER ASSEMBLY FOR REFRACTORS———$15
1.25"-2" ADAPTER,COMPRESSION STYLE,LEVER CLAMP,JMI PROTOTYPE,NOT THREADED—-$25
1.25" EYP TO .965" FOCUSER ADAPTER,BLACK MACHINED NYLON,WITH THUMBSCREW——$20
1.25" EYP TO .965" FOCUSER ADAPTER,BLACK ALUMINUM,WITH THUMBSCREW————$20
CUSTOM 2" OD ALUMINUM ADAPTER TO 1.25" FOCUSER,THREADED ON INSIDE RIM——–$30
CELEST C-90 LARGE ACCY RING(LAR)MOUNTS SCT ACCY'S ON C-90 REAR CELL THREADS–$45
2″ EYEPIECE ADAPTER RING FOR PARKS,UNIVERSITY OPTICS 2″ NEWTONIAN FOCUSERS—$25
2″ FOCUSER RING FOR ORIG CELEST/VIXEN 70/80/90/102MM FLUORITE REFRACTORS—–$20
LUMICON 2″ STAR DIAG ADAPTER PLATE,TALL STYLE FOR GIANT CASS EZ-GUIDERS——$45
LUMICON 2" STAR DIAGONAL ADAPTER PLATE,SHORT STYLE,FOR GIANT EZ-GUIDERS——$40
LUMICON 2″ FLANGED ADAPTER W/MALE SCT THREADS,TAKES 48MM FILTERS————-$25
LUMICON 2" ACCESSORY HOLDER TO 36.4MM MALE THREADED ADAPTER RING,NEW———$50
SHORTENED & ENLARGED VIS BACK FOR C-11/14 SCT'S FITS 2″ GIANT DIAG———–$35
3.25" SLIP ON ADAPTER RING FOR TOP OF CELEST C-8/11/14" GIANT DIAG'S/2" V/B–$35
2.7" ADAPTER RING,FR ASTROPHYSICS,FOR C-11/14 SCT REAR CELL,FITS AP .75X T/C-$50
2" TO 2.7" ADAPTER,COMP STYLE FOR ASTROPHYSICS FOCUSER,SINGLE THUMBSCREW—–$40
2" EXTENSION TUBE COMPRESSION STYLE,3" LONG,BLACK,CHROME FINISH,FROM ANTARES-$30
2" EYEPIECE HOLDER/EXT ADAPT FOR ORION 8" F/4.9 & 10" F/4.7 NEWT FOCUSER—–$20
2" EYEPIECE HOLDER W/FLANGED END FOR SYNTA/CELEST CHINESE 8-12" NEWTS———-$35
2" EYEPIECE HOLDER/VISUAL BACK WITH MALE T-THREADS—————————$30
2" EYEPIECE HOLDER FOR VIXEN 114MM ED APOS,SCREWS INTO 2.25" OD DRAWTUBE—–$65
2" EYEPIECE HOLDER W/APPROX 1.25" HOLE IN BOTTOM,FEMALE THREADS,UNKNOWN USE–$30
2" EYEPIECE HOLDER/ADAPTER RING,FOR JAPANESE R/P REFRACTOR/REFLECTOR FOCUSER-$30
2" BAADER/CELEST VIS BACK W/3.25" DIAM THREADED RING FOR C-11/14 REAR CELL—$85
2" BAADER/CELEST VIS BACK FOR MALE 2"/24 TPI DIAM REAR CELL SCT THREADS——$60
2" VIS BACK:8" TO 14" SCT'S,COMP TYPE,ROTATING/2 KNOB LOCKING COLLAR,DESIGN–$50
2" VISUAL BACK,BLK ALUM,SCREWS ON REAR CELL:CELEST/MEADE 8/10/12/14 SCT——$40
2" VIS BK COMP TYPE FOR SYNTA CHINESE REFRACT/REFLECT:CELES/SKYWATCHER ETC.–$50
2" VISUAL BACK,COMPRESSION LOCK,FOR SCT REAR CELL THREADS——————–$40
2" VIS BACK,CUSTOM MADE COMPRESSION TYPE,VIXEN 90/102MM FL NEW STYLE FOCUSER-$60
2" VISUAL BACK FROM VIXEN FOR NEW STYLE REFRACTORS W/2.25" OD DRAWTUBE——-$50
2" VISUAL BACK FOR CELEST/SYNTA,FLANGED DROP IN STYLE FOR 4"/6" REFRACTORS—$35
2" VIRTUAL VIEW II SCT VISUAL BACK AND T-ADAPTER FROM CONROY MANUFACTURING—$75
2" SCREW ON VISUAL BACK FOR CELESTRON/SYNTA 4" & 6" REFRACTORS FOCUSERS——$25
2" ADAPTER TO SCT REAR CELL THREAD,GOES IN 2" FOCUSER,ACCEPTS SCT ACCYS——$35
2" OD ALUMINUM EYP/DIAG BARREL,UNDERCUT SAFETY GROOVE,THREADED FOR FILTERS—$25
2" OD SLIP IN BARREL NOSEPIECE TO FEMALE SCT TRHEADED ADAPTER 1.5" LONG——$35
2" DIAM SCT REAR CELL THREADS EXT TUBE,GLOSS BLACK,MALE-FEMALE THREADS 2"LONG$40
2" OD TUBE,BLK ALUM,2.125" OD REAR BBL FOR JMI FOCUS/LUMICON EZ GUIDERS——$25
2" OD CHROME BBL,W/BLK STEPDOWN RING TO 36.4MM FEMALE THREADS FOR EYP HOLDER-$30
STEP DOWN RINGS FOR VIXEN 102F W/2.25″ FOC FROM DRAWTUBE TO 36.4MM HOLE——$45
2" REDUCER PLATE FOR CELESTRON/SYNTA NEWTONIAN FOCUSERS,NO EYP HOLDER——–$15
VAN SLYKE 4" DIAM TO 3.5" DIAM THREADS REDUCER PLATE FOR MEADE 16" SCT OTA–$175
REDUCER RING ASSY TAKES 1.25" EYP HOLDER W/36.4MM THREADS FOR VIXEN 114MM ED-$50
1.25" EYP HOLDER,METAL,FROM JAPAN,W/FEMALE 36.4MM THREADS,NEEDS THUMBSCREW—$30
1.25" VISUAL BACK FOR B&L 4/6/8" SCT'S,SCREWS ON REAR CELL THREADS,RARE——$75
1.25″ VISUAL BACK/T-ADAPTER FOR ALL SCT'S,HAS MALE T-THREADS—————–$35
1.25" VISUAL BACK FOR CELEST/MEADE SCT'S,SHORTENED TO 1" LENGTH BEHIND RING–$25
1.25″ VISUAL BACK FOR CELESTRON/MEADE SCHMIDT CASSEGRAINS——————–$35
1.25" VISUAL BACK,FOR CELESTRON SCT'S,PARTIAL,MISSING RING & THUMBSCREW——$15
1.25" VISUAL BACK FOR CELESTRON & MEADE SCT'S FADED ALUMINUM ANODIZING——-$25
1.25″ VIS BACK OLD STYLE FOR PRE 1976 CELEST SCT 1 PIECE DESIGN————–$45
JAEGERS 2.7" OD ADAP RING W/1.25" ID HOLE FOR DIAG,FITS 2.7" JAEGERS FOCUSERS$30
JAEGERS ALUM ADAP RING FOR 4.85" ID TUBE,3.275" ID HOLE FOR 1.25" JAEGERS FOC$40
ADAPTER SLEEVE FOR MEADE WIDEFIELD SYSTEM,SCREWS IN DIAGONAL,NO RING———$15
ADAPTER RING:CONNECT 1.25 DIAG TO F/5 TELECOMPRESSOR FR CELES RFA ASSY——-$15
MEADE 1.25" ADAPTER FOR CONVERTING 12MM MA X-HAIR EYEPIECES TO .965" FOCUSERS$15
.965" EYEPIECE TO 1.25" FOCUSER DRAWTUBE,FROM LUMICON,BLACK ALUMINUM BARREL–$15
.965" EYEPIECE TO 1.25" HOLDER ADAPTER,BLACK ALUMINUM,2" TALL,W/THUMSCREW—-$20
.965″ VISUAL BACK/EYEPIECE HOLDER FOR ORIG CELESTRON C-5 & MEADE 4″ SCT——$35
.965 EYEPIECE RING FOR NEW CELESTRON 4.5″ REFLECTOR,(FIRSTSCOPE 114)———$20
.965 EYEPIECE ADAPTER,SCREWS INTO JAPANESE 36.4MM THREADED FOCUSERS———-$20
.965" EYP ADAPT COLLAR,GOES INTO VIXEN 1.25" EYP PROJ TELEXT,REFRACT/REFLECT-$10
ADAPTER RING SCREWS IN JAP 36.4MM FOCUSERS,TAKES 1.25″ EYP ADAPT————-$30
ADAPTER RING,2.875" LONG,W/2.4" DIAM FLANGE AND 2.15" DIAMETER MALE THREADS–$40
ADAPTER RING,BORG #7424 FOR SCT THREADS TO M/57/60 THREADS,NEW IN BOX——–$40
ADAPTER RING,BORG #7502 FOR M57 THREADS TO 2" MALE ADAPTER——————-$40
GENERIC ADAPTER RING,35MM DIAM THREADS,ACCEPTS JAP 1.25″ EYP HOLDER———-$20
ADAPTER RING FITS FEMALE 36.4MM THREADS:TAKES SCT THREADED ACCY'S————$40
SCT ADAPTER RING AND COLLAR FOR 2″ CELESTRON MIRROR DIGONALS—————–$30
1.25" EYP HOLDER,CHROME BARREL FOR UNITRON UNIHEX MULTIPLE OCULAR HOLDER—–$25
1.25" EYP HOLDER-FEMALE T-THREADS,LETS MALE T-THREAD LENSES TAKE EYP'S——-$35
1.25" EYP HOLDER TO 2" NEWT FOCUSER DRAW TUBE:MEADE,PARKS,U/O FOCUSERS——-$20
1.25" EYP HOLDER TO MALE 36.4MM THREADS,1/2" HEIGHT FOR JAP 36.4 F/M THREADS-$30
1.25" EYP HOLDER TO MALE 36.4MM THREADS,3/4" HEIGHT FOR JAP 36.4 F/M THREADS-$30
1.25" EYP HOLDER W/FEMALE THREADS FOR CELEST CHINESE F/S 114MM NEWT'S——–$20
1.25" EYP HOLDER W/MALE THREADS,BEVELED EDGE FOR JAPANESE DIAGONALS———-$15
1.25" EYP HOLDER,W/FEMALE THREADS FOR 1.25" JAPANESE DIAGONALS—————$15
1.25" EYP HOLDER TUBE,BLACK ALUM 2.625"L,1.437" DIAM,UNMARKED & UNTHREADED—$20
1.25" EYP HOLDER TUBE,THICK WALL,ALUMINUM,KNURLED TOP SECTION,3.5" TALL——–$20
1.25" MEADE EYP FOC ADAPT FOR NEWTS/T-THREADED EXT TUBES FOR OFF AXIS GUIDER-$40
1.25″ EYEPIECE ADAPTER FOR MEADE .965 ERECTING PRISM ASSY FOR SCT————$20
1.25" CHROMED BRASS EYEPIECE TUBE SCRATCHED AND DINGED ON BOTTOM————–$5
1.25″ CHROME EYEPIECE TUBE,THREADED FOR FILTERS——————————$15
1.25" BLK ANODIZD ALUM NOSEPIECE,1.375" DIAM MALE THREADS,UNKNOWN BRAND/USE–$20
PAIR OF EYP HOLDERS W/HELICAL FOCUSERS,BLK PAINTED BRASS,FROM BINOS?———$45
2″ STEPDOWN ADAPTER RING FOR NEWER VIXEN 2.25″ REFRACTOR FOCUSERS————$30
ASTROPHYSICS 2.5″ LONG EXTENSION TUBE FOR A-P 2.7″ ID FOCUSERS—————$45
MEADE 50MM EXTENSION TUBE FOR 4-7″ ED APO REFRACTOR 2.7″ FOCUSERS————$45
MEADE SCREW IN ADAPT FOR 4"-7" ED APO REFRACTORS,ALLOWS USE OF 2" SCT ACCY'S-$50
CELESTRON THREADED 11/14″ SCT RING FOR 6X6 T-ADAPTER————————-$35
CELESTRON REAR CELL/BAFFLE TUBE END RING FOR 8" SCT'S,2"DIAM/24TPI———–$25
CELESTRON REAR CELL/BAFFLE TUBE END RING FOR 9.25"S SCT'S——————–$20
ADAPTER RING FOR MEADE/CELES 10/11/12/14″ SCT,LIKE LUMICON FLANGE?———–$35
2" EYEPIECE HOLDER,SPECIAL DESIGN,SCREWS INTO MEADE 1.25″ MOH—————-$25
MULTIPLE OCULAR HOLDER FOR 1.25" EYP'S FOR CELEST/MEADE SCT'S,JAPAN,MEADE—$150
MULTIPLE OCULAR HOLDER FOR .965″ EYEPIECES,FOR CELEST/MEADE SCTS————-$90
3 PLACE 1.25″ EYP TURRET HOLDER,W/2X REMOVABLE BARLOW————————$30
3 PLACE 1.25" EYEPIECE TURRET HOLDER,BLACK PLASTIC FOR 1.25" FOCUSERS——–$25
FILTER ADAPTER,1.25″ USES FILTERS FOR EYEPIECES W/NO THREADS—————–$20
FILTER ADAPTER/.965″/USES FILTERS FOR EYEPIECES,W/NO THREADS—————–$20
FILTER ADAPTER,.965 FOR TWO VARIABLE POLARIZER FILTERS———————–$15
FILTER ADAPTER,2″ DIAMETER,7/8" TALL,CHROME PLATED HOLDS 48MM FILTERS——–$20
FILTER ADAPTER RING 1/2″ WIDE,2″ DIAM,CHROME PLATED,HOLDS 48MM FILTER——–$10
RUBBER EYEGUARD FOR OBSERVATION W/STEREO & BINOCULAR VIEWERS—————–$15
RUBBER EYEGUARD FOR 1.25″ EYEPIECES,FITS LARGE 35/42MM ULTIMAS-EYP————$5
RUBBER EYEGUARD FOR 1.25″ EYEPIECES,FITS SMALL ULTIMA EYEPIECES—————$5
RUBBER EYEGUARD FOR 1.25″ EYEPIECES,FITS SOME TELEVUE EYEPIECES—————$5
RUBBER EYEGUARD FOR 1.25″ EYEPIECES GENERIC VERSION—————————$5
RUBBER EYEGUARD,LARGER,WINGED STYLE FOR EYP'S AND BINOS———————–$5
RUBBER EYEGUARD,SMALLER WINGED STYLE FOR EYP'S AND BINOS———————-$5
RUBBER EYE RINGS FOR BINOS,VARIOUS STYLES AND SIZES,USED AND NEW————–$3
PLASTIC EYE RINGS FOR BINOS,VARIOUS STYLES AND SIZE,USED AND NEW————–$3
.965" EYEPIECE ADAPTER TUBE W/FEMALE THREADS TO CONVERT 1.25" EYP'S TO .965"-$25
.965″ EYP EXTENSION TUBE,1.5″ TALL,ALSO IS .965″ PRIME FOCUS ADAPTER———$20
.965" EYP EXTENSION TUBE 2.5" TALL——————————————-$20
1.25″ EXTENSION TUBE,CHROME PLATED,FROM BARLOW W/OUT LENS,MEADE,GENERIC——$15
EXTENSION TUBE SET,ORION 3 PIECE FOR T-THREADED ACCYS,5/10/25MM TUBE LENGTH–$20
EXTENSION TUBE,2.7" THREAD ON,A3504-A,FOR ASTROPHYSICS 2.7"/3.5"/4" FOCUSERS-$35
EXTENSION TUBE,.75" LONG FOR ASTROPHYSICS 2.7" FOCUSER (PART #A3503) NIB——-$35
EXTENSION TUBE FOR 1.25" EYEPIECES,2" TALL FITS INTO .965" FOCUSERS,BLK ALUM-$20
EXTENSION TUBE FOR CELESTRON/SYNTA 2" NEWTONIAN FOCUSERS 2" LONG————-$20
EXTENSION TUBE,FOR ACCY'S WITH T-THREADS,4″ LONG,BLACK ANODIZED————–$25
EXTENSION TUBE FOR ACCYS W/T-THREADS 2″ LONG,BLACK ANODIZED——————$20
EXTENSION TUBE FOR 1.25″ EYP'S,SCREWS INTO CHROME TUBE———————–$15
EXTENSION TUBE FOR 1.25" EYEPIECES,FROM SCOPETRONIX,NEW IN BAG,————–$10
EXTENSION TUBE FOR 1.25" EYEPIECES AND ACCESSORIES,FROM UNIV OPTICS BARLOW—$15
EXT TUBE:1.25" EYP 1.5" HEIGHT,2.5" TALL FR SCOPETRONIX NO LENS 2X BARLOW—-$15
EXTENSION TUBE FOR 1.25" EYEPIECES,GENERIC STYLE 2.25" LONG,CHROME THUMBSCREW$15
EXTENSION TUBE FOR SCT REAR CELL THREADS,1.25" LONG,GLOSS BLACK ALUMINUM—–$25
EXTENSION TUBE,ASTROPHYSICS,1.75" LONG BY 2" DIAM,W/COMPRESSION RING,NIB—–$40
EXTENSION TUBE,2" TALL,CUSTOM MADE,DEEPER INSET SECTION,WITH THUMBSCREW——$15
EXTENSION TUBE,2" TALL FROM LUMICON,FOR 1.25" EYEPIECES———————-$20
EXTENSION TUBE 3″ LONG FOR 1.25″ EYEPIECES/ACCY'S FROM ORION/LUMICON———$20
EXTENSION TUBE,3" LONG FOR 1.25" EYP'S,FROM CELESTRON ULTIMA BARLOW,NO LENS–$20
EXTENSION TUBE 3.5" LONG,2 PIECE STYLE,HOLDS 48MM FILTERS,ADDS 1.5" HEIGHT—$35
EXTENSION TUBE 3.5" LONG,BLACK ANODIZED ALUM,HOLDS 48MM FILTERS INSIDE——-$30
EXTENSION TUBE 4" LONG FOR 1.25" EYEPIECES,FROM LUMICON———————-$20
EXTENSION TUBE 4" LONG,BRASS FOR 1.25" EYEPIECES, NO NAME——————–$20
EXTENSION TUBE 4" LONG FOR 2" EYP'S,W/2 NOTCHES FOR LOW PROFILE 1.25" ADAPTER$40
EXTENSION TUBE 4.5" LONG FOR 1.25" EYEPIECES,FROM LUMICON——————–$25
2.5″ EXTENSION TUBE FOR .965″ EYEPIECES————————————–$20
2.75" LONG 36.4MM EXT TUBE FOR CELES/VIXEN REFLECT/REFRACT 1.25″ FOCUSER—–$20
3.6" LONG TAPERED EXT TUBE FOR 38MM ERFLE EYP,FITS JAEGERS 2.7" R/P FOCUSERS-$40
2.5" LONG EXTENSION TUBE 36.4MM FOR CELESTRON/VIXEN REFLECTORS/REFRACTORS—-$15
1.5" LONG EXTENSION TUBE 36.4MM FOR CELESTRON VIXEN REFLECTOR/REFRACTORS—–$10
ALUM TUBE 2" TALL,W/BLACK DUAL MALE 36.4MM THREADS,& INTERNAL 36.MM THREADS–$20
EXTENSION TUBE,43.2MM DIAM,1.25″ LG CELESTRON/VIXEN REFRACTOR FOCUSERS——-$20
1.25" EYP SPACER RING W/LOCK SCREW,HOLDS EYP BARREL AT ADJ HEIGHT IN FOC—–$10
1.25" EYEPIECE HOLDER,FROM OPTICA B/C SCREWS ON STANDARD MALE T-THREADS——$35
1.25" EYP HOLDER W/EXT T-THREADS FOR CELEST/SYNTA 80-100MM REFRACTORS——–$20
1.25" EYP HOLDER,W/LARGE THREADED RING FOR CELEST/SYNTA 8" F/5 NEWT'S FOC—-$40
1.25" EYP HOLDER W/2.25" FLANGED ADAPT RING:CELEST/SYNTA 4"/6" REFRACTORS—-$35
1.25" FOCUSER,CHINESE,2.25" DIAMETER BODY R/P,FOR CELES NEXSTAR 130MM SLT—-$50
1.25" FOCUSER,CHINESE,FOR 80MM REFRACTOR,STRIPPED RACK GEAR,NO EYP HOLDER—-$15
1.25" FOCUSER BODY FOR CELEST SILVER N/S 80MM F/11.1 REFRACT,NO DRAWTUBE—–$20
1.25" FOCUSER BODY,BLACK,FOR CELESTRON,80/90/102MM NON FLUORITE REFRACTORS—$65
1.25" FOCUSER,R/P,COMPLETE FOR CELESTRON 90MM/1000MM BLUE TUBE ASSEMBLY——$40
1.25" FOCUSER BODY HOUSING FOR CELEST 90MM ASTROMASTER REFRACTOR OTA———$10
1.25" FOCUSER BODY HOUSING FOR CELEST 70MM ASTROMASTER REFRACTOR OTA———$10
FEATHERTOUCH SCREW IN END CAP #EC35-505AP FOR ASTROPHYSICS 2.7" FOCUSER—–$110
ASTRODON ADAPTER RING,TAK CCAA TO A-PHYSICS 2.7" FEMALE THREADS(AN-CAA-APF)–$75
ASTRODON SPACER RING .2" THICK:ASTROPHYSICS 2.7" FEM FOC THREADS(ANSPACER27)-$25
2" FEATHERTOUCH 2 SPEED CRAYFORD FOCUS,1.5" TRAVEL,W/ADAPTER FOR C-11/14—-$350
2" CRAYFORD FOCUSER,FROM JSL,NO KNOBS,WITH SLIP RING FOR ATTACHING TO TUBE—$35
2" TELEVUE R/P 2" FOCUSER,3" TRAVEL,NO EYP HOLDER,SCREWS ONTO MALE THREADS—$50
2" R/P FOC & 1.25 R/P FOC/OFF AXIS GUIDER ASSY MOUNTED FOR 8" EDM SCI NEWT–$150
2" R/P FOC,2" TRAVEL,METAL BODY/PLASTIC KNOBS,NO EYP HOLDER,FOR 3.75" ID TUBE$40
2″ LOW PROFILE MEADE R/P FOCUSER.BASE FITS 10-20″ OD TUBES,2″ TALL———–$75
2" HELICAL FOCUSER FROM LUMICON, LOW PROFILE,FITS 12" TO 20" OD TUBES——–$85
2" JAPANESE R/P FOC,METAL,4" TALL,3.5" TRAVEL,2" EYP HOLDER,10-12" TUBES—–$95
2" PARKS R/P FOCUSER,WITH 1.25" ADAPT,FITS 16" OD TUBES,NEEDS REFURBISHMENT–$45
2" PARKS R/P FOCUSER,W/1.25" ADAPTER,MISSING 1 KNOB,FITS 16" OD TUBES,JAPAN–$40
2" MEADE R/P METAL FOC,FROM JAPAN,HAS ONLY 1.25" EYP HOLDER FOR R/G NEWTS—-$65
2" MEADE R/P FOCUSER WITH BASE FOR 10 TO 12" NEWTS,PLASTIC BODY————–$45
2" MEADE ECONOMY PARTIAL FOCUSER FROM MEADE NEWTS,MISSING DRAWTUBE,EYP HOLDER$20
2" MEADE 2 SPEED CRAYFORD FOC/TAILPLATE,8X50 BRKT,127MM F.7.5 APO REFRACTOR-$125
2" ECONOMY R/P FOCUSER,PLASTIC BODY,NO EYEPIECE HOLDER———————–$20
2″ ECONOMY FOCUSER,NO PINION SHAFT/GEAR FOR 6-10″ MEADE/SIMILAR NEWTS——–$20
2" JMI CRAYFORD FOC,1 SPEED,1.25" ADAP,2" TRAVEL,12" NEWT,BROKEN NYLON SCREW-$80
2" JMI EVENT HORIZON MOTORIZED CRAYFORD FOC,HANDBOX,CORD,BASE FOR 12-14 NEWT$295
2" JMI EVENT HORIZON MOTORIZED CRAYFORD FOC,1.25 ADAP,H-BOX,CORD 8-14" SCTS-$275
2" JMI NGF-2 MOTORIZED FOCUSER,1.25" ADAPTER,W/BASE FOR 12" NEWTONIAN——-$125
2" JMI CRAYFORD MOTORIZED FOCUSER,W/ENCODER,1.25" ADAP,FLAT BASE,2" TRAVEL–$135
2" JMI CRAYFORD FOCUSER:SCT'S,USES 2 1/8" LUMICON EZ GUIDER RING,1/2" TRAVEL-$50
2" JMI CRAYFORD FOCUSER,1.25" ADAPTER,2.5" TRAVEL,SILVER BASE,12" NEWTONIAN-$125
2" JSL CRAYFORD FOCUSER,1 SPEED,1.25" ADAP,2" TRAVEL,FLAT BASE FOR 12" NEWT-$100
2" FOCUSER,R/P,SINGLE SPEED,2" TRAVEL,FOR 12" NEWTONIAN NO NAME,TAIWAN——-$45
2" CRAYFORD FOCUSER,FEATHERTOUCH,3" TRAVEL,MISSING KNOB,FLANGED HOUSING——$25
2" CRAYFORD FOCUSER,2 SPEED,COMPRESSION STYLE,2" TRAVEL,3" DIAM FLANGED END–$50
2" CRAYFORD FOCUSER,COMPRESS STYLE,GSO,1.25" ADAPT,FOR SCT REAR CELL THREADS-$65
2" CRAYFORD FOCUSER,REFRACTOR,2 SPEED FINE/COARSE KNOBS,CHINA,6" TRAVEL——$60
2" R/P FOC,CHINESE,REFRACTOR TYPE,SHORTENED TRAVEL TO 2",FOR 4.2" ID TUBES—$65
2" CRAYFORD FOCUSER,ANTARES,2 SPEED,ROUND BASE,NEWTONIANS,TAIWAN,4" TRAVEL—$50
2" R/P FOCUSER,W/1.25" ADAPTER/BLACK KNOBS,FOR CELESTRON 4/6" REFRACTORS—–$65
2" R/P FOCUSER,SYNTA FOR CELEST 4/6" REFRACTS,SHAFT BROKEN 1/2 OFF,NO KNOBS–$25
2" FOC BODY,CELES/SYNTA FOR 4/6" REFRACTOR,NO GEAR/SHAFT/KNOBS/EYP HOLDER—-$25
2" FOCUSER FROM CELEST/SYNTA FOR 10" NEWT,1.25" ADAPTER,NO PINION GEAR/KNOBS-$30
2" FOCUSER,ORIGINAL RACK & PINION FROM TELEVUE 101 F/5.4 APO REFRACTOR——$195
2.25" SCREW IN ADAPTER PLATE FOR CELESTRON/SYNTA 8-12" NEWTONIAN FOCUSERS—-$15
JMI DRAWTUBE,2" DIAMETER,3" TALL FOR CRAYFORD FOCUSERS———————–$25
JMI CRAYFORD FOCUSER BASE,FLAT SURFACE,FOR CUSTOM TUBE APPLICATIONS———-$25
JMI CRAYFORD FOCUSER BASE,CURVED FOR 10" TO 12" NEWTONIANS,NO DRAWTUBE——-$25
JMI NGF–55D FOCUSER BASE FOR 12-15" NEWT TUBES,FITS 2" CRAYFORD FOCUSERS—–$45
CARLE BASE FOR RACK/PINION FOCUSER FOR 10-16" OD NEWT TUBES,FROM 1970'S ERA–$20
RACK & GEAR STRIPS,BRASS/CHROME/PLASTIC FOR VARIOUS CELEST IMPORTED SCOPES—$10/UP
RACK & PINION GEAR/FOCUSER SHAFT & KNOBS FROM ECONOMY 2" PLASTIC FOCUSERS—-$15
RAISED FOCUSING COLLAR FOR OLDER ORANGE & BLACK C-5 SCT'S——————–$10
PARTIAL CUSTOM FOCUSER ASSY,W/MOUNTING BLOCK & SHAFT,& KNOB W/SCALE,4" LONG–$25
1.25" CARLE HELICAL/R-PINION FOCUSER FOR 8-12" NEWTS,NEEDS ADJUSTMENT——–$45
1.25" CARLE HELICAL/R-PINION FOC,FOR 8-12" NEWT OTA,MINOR MODIFICATIONS——$25
CARLE FOCUSER BASE ONLY,FOR 1.25" HELICAL FOCUSERS,FITS 8-12" NEWTS———-$15
1.25" R/P FOCUSER TALL STYLE FOR 8-16" NEWTS,FADED ANODIZ,SIEZED UP———-$25
1.25" CHINESE R/P FOCUSER FOR 8-10" NEWTS,LIGHT GREEN COLOR,2.75" TRAVEL—–$50
1.25" CHINESE R/P FOCUSER FOR 8-10" NEWTS,GREEN,2.75" TRAVEL,NEED REPAIR—–$25
1.25" CELES/SYNTA R/P FOCUSR BODY,ALUM KNOBS,FOR 90MM ASTROMASTER REFRACT—-$40
1.25" JAEGERS R/P FOCUSER,ALUM BODY,BLK WRINKLE PAINT,FITS 3.275" ID TUBING–$45
1.25" PARKS R/P,FOCUSER,ALL METAL,JAPAN,FITS 6" & 8" NEWT TUBES-NIB———-$65
1.25" MEADE R/P FOCUSER,JAPAN,METAL BODY/KNOBS,FROM MEADE DS-10 F/4.5 NEWT—$60
1.25" MEADE R/P FOCUSER LIGHTWEIGHT ECONOMY VERSION PLASTIC KNOBS,JAPANESE—$45
1.25" MEADE R/P FOC FOR US MADE 6/8" NEWTS MISSING PINION GEAR/SHAFT/KNOBS—$35
1.25" CELEST/VIXEN SLIDING C-6 F/5 NEWT FOC ASSY MISSING FOC SHAFT/GEAR/KNOB-$65
1.25" CELESTRON/VIXEN R/P FOCUSER FROM C-4.5 F/9 NEWT,NO EYEPIECE HOLDER—–$25
1.25″ FOCUSER FROM CELESTRON CHINESE 4.5″ NEWT REFLECTORS,NO DRAWTUBE——–$15
1.25″ R/P FOCUSER FROM CHINESE 80MM REFRACTOR,HOLDS 6X30 FINDER BRKT———$50
1.25" R/P FOCUSER FROM CELESTRON/VIXEN BLACK 80MM F/11.4 REFRACTORS———$110
.965" R/P FOCUSER,MAYFLOWER 60MM REFRACTOR,MISSING KNOB & EYP HOLDER,JAPAN—$20
.965" R/P FOCUSER,MAYFLOWER 60MM REFRACTOR,MISSING R/P SHAFT/KNOBS,JAPAN—–$10
.965" R/P FOCUSER,SEARS JAPANESE 50MM/600MM REFRACTORS,BLACK PLASTIC/METAL—$20
.965" R/P FOCUSER,TASCO,W/15X-45X ERECTING LENS ASSY,MISSING R/P SHAFT/KNOBS-$15
.965" R/P FOCUSER,JAPAN,COMPLETE 15-45X ERECTING LENS ASSEMBLY FOR LAND USE–$45
.965" R/P FOCUSER,ECONOMY TYPE,FROM MEADE 4505 NEWT OTA,ACCEPTS 1.25/2"EYP'S-$25
.965″ RACK/PINION FOCUSER,FOR CELEST FIRSTSCOPE 60MM REFRACTORS————–$25
.965″ PARTIAL R/P FOCUSER FOR CELEST F/60MM REFRACTOR,NO PINION SHAFT——–$15
.965″ FOCUSER,SLIDING DRAWTUBE,THREADS IN TUBE,GREEN BODY,OLDER TYPE———$20
.965" FOCUSER PLASTIC COMPLETE,ECONOMY STYLE FOR 60MM REFRACTORS————-$15
BLACK PLASTIC FOCUS KNOBS FR VIXEN FOR ALL JAPANESE & MOST CHINESE REFRACT—$30
ALUM FOCUSER KNOBS,GOLD & SILVER ANODIZED,1/2" & 7/8" & 1" WIDTHS————$10
ALUM FOCUSER KNOB,1.5" DIAMETER,KNURLED,WITH 1/8" DIAM SHAFT,1.5" LONG——-$15
ALUM FOCUS KNOB,1.57" DIAM W/RUBBER GRIP RING:CELES ASTROMASTER REFRACT——$15
ALUM FOCUS KNOB,1.8" DIAM W/RUBBER GRIP RING:CELES ASTROMASTER REFRACT——-$15
PLASTIC FOCUSING KNOBS FOR CHINESE REFRACTORS FROM CELESTRON/SYNTA———–$10
RUBBER GRIP RINGS,BLACK FOR 1.25" DIAMETER FOCUSER KNOBS & EYP BARRELS——–$5
RUBBER GRIP RINGS,BLACK FOR 1" DIAMETER FOCUSER KNOBS————————-$4
UNITRON 60MM F/15 FOC BODY,NO DRAWTUBE,GEAR,SHAFT,KNOBS,BROKE GEAR PLATE HOLE$15
FOCUSER BODY W/PINION GEAR SHAFT/KNOBS,NO DRAWTUBE,CELES/VIXEN 4.5" F/8 OTA–$30
FOCUSER HOUSING FOR CELEST 80MM REFRACTOR,NO DRAWTUBE,SHAFT,OR KNOBS———$25
FOCUSER BASE AND SLIDING PLATE,NO EYP HOLDER)FOR CELESTRON C-6" F/5 NEWT—–$20
METAL DRAW TUBE,63MM X 93MM LONG FOR CHINESE 8/10" NEWT FR CELEST/SYNTA——$15
CHROME PLATED SHORT SECTION FOCUSER TUBE FROM UNITRON 60MM F/15 FOCUSER——$25
CHROME METAL DRAW TUBE FROM CELESTRON 4″ FLUORITE FOCUSER ASSEMBLY 2″ SIZE—$40
CHROME DRAW TUBE,NO EYP HOLDER FROM CELESTRON 80MM NEXSTAR SILVER OTA——–$15
CHROME DRAW TUBE,NO EYP HOLDER FROM CELESTRON 90MM ASTROMASTER REFRACTOR—–$15
********** SPOTTING SCOPES/EYEPIECES/ACCESSORIES **********
CELESTRON 100MM ULTIMA SPOTTING SCOPE,45 DEG ANGLED 22-66X EYP,W/BOX & CASE-$295
CELEST 100MM ULTIMA SPOTTING SCOPE,45 DEG ANGLED,22-66X ZOOM EYP,SOFT CASE–$225
KOWA 45 DEG PROMINAR TSN-823 82MM FLUORITE S/SCOPE,W/CASE,20-60X ZOOM EYP–$1295
CELESTRON 14X70MM DIGITAL SPOTTING SCOPE W/BUILT IN DIGITAL CAMERA,LNIB—–$285
CELESTRON 65MM ULTIMA STRAIGHT THROUGH SPOTTING SCOPE,18-55X EYP,W/CASE/BOX-$200
CELEST 65MM MINI MAK BLK PLASTIC SPOTTING SCOPE,30-90X EYP,CASE/TRIPOD———$65
CELES 65MM MINI MAK BLK RUBBER BODY,SPOTTING-SCOPE,30-90X EYP,CASE,TRIPOD—-$75
60MM F/10 MAK SCOPE,2" FOCUSER,SCREW IN ORG,GREEN,ND-4,CLEAR 72MM FILTERS—$175
TASCO 60MM F/5 #99VR SPOTTING/ASTRO SCOPE,300MM FL RED OTA.965" EYP HOLDER—$95
BUSHNELL SENTRY II 60MM SPOTTING SCOPE,STRAIGHT,GREY COLOR,1960'S ERA,JAPAN–$50
CELESTRON 25X50MM SPOTTING SCOPE,BLACK RUBBER COVERED———————–$135
50MM SPOTTING SCOPE,25X,BLACK METAL,HELICAL FOCUSER————————–$85
20X-60X 60MM ZOOM SPOTTING SCOPE W/LASER AIMER,MINI TRIPOD,SOFT CASE AS NIB-$195
CELESTRON 60MM SPOTTING SCOPE,20X 2.5 DEGREE FIELD,NEW———————-$275
CELESTRON 60MM SPOTTING SCOPE,30X 2.0 DEGREE FIELD,NEW———————-$275
CELESTRON 20X60MM SPOTTER ED LOW DISPERSION GLASS,NEW———————–$350
VIXEN 60MM SPOTTING SCOPE,20X,ED LOW DISPERSION GLASS,———————-$325
UNITRON 30X45MM BRASS SPOTTING SCOPE,BRASS TABLE TOP STAND,NEW,W/BOX——–$295
BUSHNELL 60MM SPACEMASTER,CRACKED PORRO PRISM ASSY, NO EYEPIECE,FOR PARTS—-$35
10X SPOTTING SCOPE EYP,BUSHNELL W/1.06" DIAM BARREL,TURNED DOWN FROM ORIG—-$20
25X SPOTTING SCOPE EYEPIECE,SCREW IN STYLE #78-2225,FROM B&L,NIB————-$50
20X KOWA WIDE ANGLE,77MM SPOTTING SCOPE EYEPIECE,MISSING BAYONET LUGS——–$70
KOWA 20X W/ANGLE 77MM EYP W/SCREW ON ADAPT FOR 82MM PROMINAR FLUORITE SCOPE-$300
KOWA 37X WIDE ANGLE 82MM EYP,W/BAYONET MOUNT FOR 82MM PROMINAR FLUORITE S/S-$300
20-60X KOWA ZOOM SPOTTING SCOPE EYEPIECE,FOR 77MM MODELS,BAYONET MT———$150
VISUAL VIEWING CONVERTER FOR RUSSIAN TELEPHOTO LENS,W/PENTAX THREADS———$25
TELESOR VISUAL VIEWING CONVERTER FOR PENTAX BAYONET TELEPHOTO LENSES,NIB——-$45
2.5X FINDER SCOPE FOR CELESTRON RUBBER COVERED 60MM SPOTTING SCOPES———-$30
4X FINDER SCOPE ON SWIVEL MOUNTING BASE FOR SPOTTING SCOPES,NIB————–$30
BUSHNELL NEAR FOCUS LENS FOR SPACEMASTER SPOTTING SCOPE———————-$10
CELESTRON TABLE TOP MOUNT FOR C-65 SPOTTING SCOPE—————————-$25
MINI TABLE TOP TRIPOD W/COLLAPSABLE LEGS————————————-$10
CELESTRON BLACK MINI TABLE TRIPOD FOR 50MM SPOTTING SCOPES——————-$20
CELESTRON MINI TRIPOD——————————————————–$25
BUSHNELL MINI TRIPOD MODEL #78-3004,NIB,FOR SPOTTING SCOPES——————$20
BUSHNELL SPACEMASTER SPOTTING SCOPE TRIPOD ADAPTER,NEW———————–$10
BUSHNELL SPOTTING SCOPE/SHOOTERS TRIPOD,W/ADJ ALTITUDE 11-14" TALL,NEW——-$35
BUSHNELL SPOTTING SCOPE TRIPOD,MISSING TOP BRACKET—————————$10
SWIFT TRIPOD FOR ZOOM SPOTTING SCOPE,# 841-T,NIB—————————–$45
SPOTTING SCOPE TRIPOD,BLACK,EXTENDS FROM 12″-18″—————————–$15
SPOTTING SCOPE TRIPOD,BLACK,FOLD UP LEGS,TILT AND PAN HEAD,12" TALL———-$20
********** BINOCULARS,MONOCULARS,& HAND TELESCOPES **********
CUSTOM BORG 125MM F/6.4 ED APO REFRACTOR BINOSCOPE,ASTROMECCANICA,FORK MT ASSY
W/ 8/10" MEADE SCT TRIPOD,W/BAADER SOLAR FILTERS,TAKES 1.25" EYPS———-$6995
VIXEN BT-80MM REFRACTR BINOSCOPE,W/900MM F/11.4 LENSES,45 DEGREE ANGLED VIEWING,
USES STANDARD 1.25" EYEPIECES,BUILT-IN DOVETAIL BAR AND CARRY HANDLE——–$750
25X100MM CELES SKYMASTER BINOS,2.5 DEG FOV,NOT COLLIMATED,TRIPOD ADAPT,CASE-$150
20X80MM CELEST SKYMASTER BINOS,3.2 DEG FOV,NOT COLLIMATED,NO TRIPOD ADAPTER-$100
20X80MM CELES S/MASTER BINO,BROKEN EYP BRIDGE,NO CENTER ROD/TRIPOD ADAPTER—$95
11X80MM CELEST COMET HUNTER BINOS,1 EYP,STAINED OBJ LENS/PRISM,FOR PARTS ONLY$75
10X50MM BUSHNELL WIDE ANGLE BINOS,W/INSTAFOCUS,341 FEET @1000 YDS————$65
15X70MM CELEST SKYMASTER PP BIOS 4.4 DEG FOV,LOOSE EYEBRIDGE,WEAK COLLIMATION$45
8X56MM CELESTRON SKYMASTER PORRO PRISM BINOS,6.8 DEG FOV,SOFT CASE,CAPS,STRAP$85
20X50MM CELESTRON UP CLOSE PORRO PRISM BINOS,3.2 DEG FOV,SOFT CASE/CAPS——$50
12X60MM CELESTRON SKYMASTER PP BINOS,5.7 DEG,RIGHT EYEPIECE SLIGHTLY LOOSE—$50
12X50MM CELESTRON UP CLOSE PORRO PRISM BINOS,5.2 DEG,SMALL HAIR IN RIGHT EYP-$65
12X50MM RESEARCH OPTICAL CO PORRO PRISM BINOS 5 DEG FOV,FROM JAPAN———–$45
10X50MM CELESTRON UP CLOSE W/PROOF PP BINOS,7 DEG FOV,OUT OF COLLIMATION—–$15
10X50MM CELESTRON OUTLAND WATERPROOF BINOS 6 DEG FOV,W/CAPS AND SOFT CASE—-$65
10X50MM CELEST NOBLE W/P R/P BINOS,5 DEG NO EYP LEFT SIDE,RIGHT SIDE DAMAGED-$20
10X50MM CELEST ULTIMA WATERPROOF BINOS,SMALL BLURRY AREA,CENTER OF LEFT EYP–$60
10X50MM TELEPRO BINOCULARS 6 DEG FIELD,W/CASE & STRAP,NEW——————–$75
10X50MM BINOCULARS,7 DEG FIELD,ECONOMY SERIES,W/CASE/STRAP——————-$70
10X50MM BINOCULARS,5.5 DEG PORRO PRISM STYLE,RESEARCH OPTICAL CO FROM JAPAN–$45
7X50MM STEINER MILITARY/MARINE BINOS,7 DEG RUBBER COVERED,WATERPROOF,W/CASE-$375
7X50MM SWIFT STORM KING MK II WATERPROOF BINOS,INDIV FOCUS,NIB,W/CASE,JAPAN-$275
7X50MM SWIFT STORM KING WATERPROOF BINOS,RUBBER COVERED,SOFT CASE,NO BOX,JAP$250
7X50MM TECNAR BINOS,7.1 DEG FOV,SLIGHT HAZE ON PRISM ASSY,SOFT CASE,NIB——$50
10-30X50MM CELESTRON UP CLOSE ZOOM,RIGHT EYE FIELD STOP SMALLER AT LOW X'S—$50
10-30X50MM CELESTRON ZOOM,RIGHT EYE FOCUS CHANGES SLIGHTLY AT HIGHER X'S—–$50
10-30X50MM CELES UP CLOSE,PP BINO,LEFT SIDE NEEDS LENS,RIGHT SIDE WONT FOCUS-$10
50MM BINOSCOPE,CHINA L/W,ADJ SXS DESIGN,HELICAL FOC EYPS,NEEDS COLLIMATION—$25
7X50MM TELEPRO BINOCULARS,7 DEG FIELD,W/CASE & STRAP,NEW———————$75
10.5X45MM ED BRESSER MONTANA ROOF PRISM BINOS,5 DEG,MINT COND,W/CASE/BOX/PW-$695
10X42MM FUJINON SERIES 4000 ROOF PRISM BINOS,5.5 DEG,W/CASE,NEW————-$195
7X42MM FUJINON SERIES 4000 ROOF PRISM BINOS,6.5 DEG,W/CASE,NEW————–$195
7-21X40MM FUJINON SER 2000 ZOOM PORRO BINO,5.5-3.2 DEG,CASE,NEW,————$210
10X40MM PORRO PRISM BINOS FR MOELLER IN GERMANY & CASE NEEDS COLLIMATION—–$35
8X42MM CELESTR OUTLAND W/PROOF RP BINOS,6 DEG,BAD FIELD STOP,NOT COLLIMATED–$20
7.5X42MM SWIFT OSPREY ARMORED BINOS #754,7 DEG,W/CASE,NEW IN BOX,JAPAN——–$150
7X36MM SWIFT SPORT KING WIDE ANGLE BINOCULARS 8 DEG FOV,NEW IN BOX FR JAPAN-$165
8X42MM MEADE GLACIER BINOS ROOF PRISM STYLE,MISSING RUBBER EYEPIECE RING—–$25
8X40MM CELESTRON UP CLOSE WIDE ANGLE PP BINOS,8.2 DEG,BROKEN PRISM ONE SIDE–$15
8X40MM CELESTRON PROMASTER,8.2 DEG FIELD,W/SOFT CASE & STRAP—————–$70
8X40MM WIDE ANGLE,8.2 DEG FIELD,ECONOMY SERIES,W/CASE/STRAP——————$65
7X50MM CELESTRON ENDURO RUBBER COVERED BINOS,6.8 DEG NO CAPS OR CASE———$60
8X40MM CELESTRON ENDURO WIDE ANGLE,8.2 DEG,RUBBER COV,CASE,STRAP————-$70
8X40MM SWIFTFOCUS BINOS,#779,WIDE ANGLE,9.8 DEG FOV,W/CASE,NIB,JAPAN——–$115
8X40MM SWIFT AEROLITE HERON,#739,WIDE ANGLE BINOS,9 DEG,SOFT CASE,JAPAN,NEW-$110
7-15X35MM SWIFT ZOOM ROOF PRISM BINOS,6 DEG,W/CASE,STRAP,NEW—————-$125
CELESTRON 7X35MM ULTRA WIDE,9.5 DEG FIELD,WILD BIRDS MODEL,CASE/STRAP——–$75
7X35MM ULTRA WIDE,9.5 DEG FIELD,ECONOMY SERIES,W/CASE/STRAP——————$60
7X35MM PORRO PRISM BINOS,7.1 DEG "SPECTATOR",BAUSCH/LOMB,CASE,NEW————$75
7X35MM SWIFT "NEPTUNE" BINOS,#802,8 DEG FOV,W/CASE,NEW,JAPAN—————-$130
CELEST 8X32MM VISTA PIX,ROOF PRISM,BINOS/3.1MP DIGITAL CAMERA,TAN,LNIB——$100
CELEST 8X32MM VISTA PIX,ROOF PRISM,BINOS,3.1MP DIGITAL CAMERA,GREEN,LNIB—-$100
CELEST 8X32MM VISTA PIX,R-PRISM,BINOS,2MP DIGITAL CAMERA,LNIB—————-$75
FUJINON 8X32MM SERIES 4000 ROOF PRISM BINOS,7.5 DEG,CASE,NEW—————-$185
CELESTRON 8X30MM,WATERPROOF,ROOF PRISM,WIDE ANGLE,8.3 DEG,NEW—————$295
CELESTRON 8X30MM PRO BINOS,WIDE ANGLE 8.5 DEG,,W/CASE/STRAP,NEW————-$135
ECONOMY BINOCULARS FOR KIDS,10X50,W/CASE————————————-$30
10X27MM MINI ROOF PRISM,WIDE ANGLE,RUBY COATINGS,CASE/STRAP,SHIN-HAN———$70
10X25MM MINI ROOF PRISM BINOS,W/SOFT CASE AND STRAP————————–$55
10X25MM MINI PORRO PRISM,5.2 DEG FIELD,MULTICOATED,CASE,CELEST—————$80
10X25MM MINI PORRO PRISM,5.2 DEG FIELD,RUBY COATINGS,SOFT CASE,SANJU———$75
10X25MM MINI PORRO PRISM,5.2 DEG FIELD,MULTICOATED,SOFT CASE,SANJU———–$70
10X25MM MINI ROOF PRISM,5.2 DEG,RUBY CTGS,CASE/STRAP,CELESTRON—————$85
10X25MM MINI ROOF PRISM,5.2 DEG,MULTICOATED,CASE/STRAP,CELESTRON————-$85
10X25MM MINI ROOF PRISM,5.5 DEG/288 FEET,W/CASE,CELESTRON,NEW—————-$80
10X24MM MINI ROOF PRISM,6.5 DEG FIELD,W/SOFT CASE,CELESTRON——————$80
9X25MM MINI PORRO PRISM,MULTICOATED,5 DEG,CASE,CELESTRON PROMASTER———–$75
9X25MM MINI PORRO PRISM BINOS,5.2 DEG,GREEN,WILD BIRDS,CASE,CELEST———–$80
9X25MM MINI ROOF PRISM,5 DEG,RUBY COATINGS,W/CASE,CELESTRON——————$80
8X25MM SPORT MINI PORRO PRISM,6.3 DEG,RUBY COATING,W/CASE/STRAP————–$75
7-16X-25MM ZOOM MINI PORRO PRISM,RUBY COATINGS,CASE,CELESTRON—————-$85
8X25MM MINI ROOF PRISM BINOS,W/CASE,CELESTRON,FROM JAPAN.5.2 DEG FOV———$85
8X25MM MINI PORRO PRISM,6.3 DEG,RUBY COATINGS,CASE,CELESTRON—————–$75
7X25MM PORRO PRISM BINOS,7.1 DEG,"ENSIGN COMPACT",BAUSCH/LOMB,NEW————$75
7X25MM PORRO PRISM,7.1 DEG BINOS,"LIMAGE",BLACK,BAUSCH/LOMB,CASE,NEW———$75
7X25MM PORRO PRISM BINOS,7.1 DEG LIMAGE, GRAY, BAUSCH/LOMB,CASE,NEW———-$75
6-12X23MM SWIFT ZOOM MINI ROOF PRISM BINOS 6 DEG,CASE,STRAP,NEW————–$95
8X24MM MIRADOR,COMPACT BINOS,"LIMER",5.5 DEG FOV,W/CASE,JAPAN,NIB————$70
8X22MM CELES VISTA PIX R-PRISM BINOS/DIGITAL CAMERA 3.1MP,COMP,CASE/BOX——$75
8X22MM CELEST VISTA PIX R-PRISM BINOS/DIGITAL CAMERA .3MP,W/BOX COMPLETE—–$45
8X22MM CELEST VISTA PIX R-PRISM BINOS/DIG CAMERA .3MP,SOFT CASE,NO ACCYS——-$35
8X22MM MINI ROOF PRISM,WIDE ANGLE,8.2 DEG,W/SOFT CASE,CELESTRON————–$80
8X21MM SWIFT MINI ROOF PRISM BINOS,6.5 DEG FIELD,W/CASE,STRAP,NEW————$75
8X21MM WATERPROOF,ROOF PRISM,6 DEG,W/SOFT CASE,CELESTRON,NEW—————-$145
8X21MM SPORT,MINI ROOF PRISM,7 DEG FIELD,CASE——————————–$70
8X21MM SPORT MINI ROOF PRISM,7 DEG,HIGH CONTRAST RUBY CTGS,CASE————–$75
8X21MM MINI PORRO PRISM,7 DEG,MULTICOATED,CASE/STRAP,CELESTRON—————$60
2.5X 25MM FOLDING MINI OPERA GLASSES,ALL METAL BODY,FROM JAPAN—————$25
HAND TELESCOPE,25X30MM,BLACK RUBBER COVERED,COLLAPSIBLE,W/CASE—————$40
HAND TELESCOPE 30X30,WHITE FROM EDU-SCIENCE,COLLAPSIBLE———————-$20
8X24MM MONOCULAR,MAYFLOWER,W/CASE,8.2 DEGREE FIELD OF VIEW,NIB,JAPAN———$50
8X30MM MONOCULAR,BLACK BODY,W/STRAP AND CASE,FROM USSR———————–$50
10X25MM MONOCULAR,BLACK RUBBER COVERED,SPECIAL RUBY COATINGS,W/CASE———-$55
CELESTRON 8X25MM MONOCULAR,RUBBER COVERED,8.7 DEG,W/CASE,NEW—————–$50
6X16MM MINI MONOCULAR/MICROSCOPE,W/LUCITE STAND——————————$65
CELESTRON 5X20MM GOLFING MONOCULAR,W/DISTANCE SCALE,7.3 DEG,NEW————–$75
10X POCKET TELESCOPE/50X MICROSCOPE,FROM EDMUND SCI,NEW———————-$15
BUSHNELL 2.5X32MM BINOCULAR SPOTTING ADAPTER FOR 7X35MM SPORTVIEW BINOS——$25
COMPASS ILLUMINATOR FOR FUJINON MARINE BINOCULARS,W/BUILT IN COMPASS———$35
RUBBER EYEGUARD,SCREW ON TYPE:FUJINON 7X50,10X70,16X70 FMTR-SX—————$10
********** FILTERS,SOLAR,COLOR,LPR,2″/1.25″/.965″ **********
CELESTRON C-14 MYLAR SOLAR FILTER,8″ DIAMETER,OFF AXIS,NEW——————$125
CELEST C-14 SOLAR FILTER W/5″ DIAM OFF AXIS CELES GLASS FILTER,REPAINTED CELL,
HAS NUMEROUS SMALL PINHOLES AND SCRATCHES———————————–$100
CELEST 11" SOLAR FILTER,W/5" DIAM GLASS,TOUCHED UP HOLES GOLD ANODIZED CELL-$125
CELESTRON 11" SCT 5" OFF AXIS MYLAR FILTER,IN GOLD ANODIZED ALUM CELL,NIB—-$85
TUTHILL NO-DU MARK III GREY PVC VINYL,HEATED DEW CAP————————-$25
THOUSAND OAKS GLASS T-2 SOLAR FILTER FOR 10" MEADE SCT'S,NEW IN BOX———$140
THOUSAND OAKS GLASS T-2 SOLAR FILTER FOR 10" MEADE SCT'S,USED WITH BOX——$100
THOUSAND OAKS GLASS T-2 SOLAR FILTER FOR 10″ MEADE NEWTONIANS—————$125
CELESTRON 8″ MYLAR SOLAR FILTER,FULL APERTURE,FOR ALL 8″ SCT'S—————$85
ORION GLASS SOLAR FILTER 5.5" DIAMETER IN 6 5/8" DIAMETER ALUM CELL———-$70
CELEST MYLAR SOLAR FILTER IN PLASTIC 4.5" DIAM CELL,NEW IN BOX—————$25
ASTROZAP 4" BAADER MYLAR SOLAR FILTER,AZ-1015,5" ALUMINUM CELL,WITH BOX——$40
C-90 ORIG,GLASS SOL FILT IN CELL,FOR PHOTOS,OR USE W/VAR POL FILT FOR VISUAL-$95
C-90 SOLAR FILTER,GLASS ONLY,BRIGHT,USE NEUTRAL DENSITY FILTER—————$45
C-90 SOLAR FILTER,GLASS ONLY,HAS THIN CRACK,PINHOLES,TOUCHED UP W/MARKER—–$15
UNCOATED OPTICAL QUALITY GLASS FROM C-90 SOLAR FILTER,CELESTRON————–$25
GLASS ONLY,NO CELL FROM CELESTRON 3″ SOLAR FILTER,TOP QUALITY—————-$65
3″ SOLAR FILTER,GLASS ONLY,BRIGHT,USE W/NEUTRAL DENSITY FILTER—————$35
3″ SOLAR FILTER,GLASS ONLY,HAS MINOR SCRATCH/PINHOLE TOUCHED UP————–$35
3″ SOLAR FILTER,GLASS ONLY,HAS SOME MINOR PINHOLES OR SCRATCHES————–$25
3″ SOLAR FILTER,GLASS ONLY,UNEVEN COATING ACROSS SURFACE———————$25
CELESTRON MYLAR SOLAR FILTER FOR 80MM REFRACTORS—————————–$40
THOUSAND OAKS 70MM GLASS SOLAR FILTER,3.75" CELL,FOR 10X70MM FUJINON BINOS—$55
THOUSAND OAKS 70MM GLASS SOLAR FILTER,FOR 80MM VIXEN FLUORITE FITS IN DEWCAP-$75
GLASS SOLAR FILTER 2.5" DIAMETER MOUNTED IN 3" ID ALUMINUM CELL————–$25
THOUSAND OAKS 50MM DIAMETER MYLAR SOLAR FILTER FOR 8X50MM FINDERS,NEW——–$40
THOUS OAKS MOUNTED 2X3″ MYLAR SOLAR FILTER FOR ECLIPSES/SUNSPOTS————–$2
VIXEN GLASS SOLAR FILTER,SCREWS IN 1.25″ EYP'S,50MM MAX APERTURE————-$25
UNITRON .965″ EYEPIECE SOLAR FILTER,CLIPS OVER TOP OF EYEPIECE—————$25
LUMICON 72MM H-ALPHA FILTER DARK RED IN CASE,NEW—————————–$85
TIFFEN 72MM #29 DARK RED FILTER FOR B&W PHOTOGRAPHY,NEW IN CASE————–$50
TIFFEN 72MM #25 RED FILTER FOR B&W PHOTOGRAPHY,NEW IN CASE——————-$40
TIFFEN 72MM UV HAZE FILTER,JAPAN,NEW IN BOX WITH CASE————————$25
CELESTRON 67MM NEUTRAL DENSITY FILTER ND2,50% TRANSMISSION——————-$20
CELESTRON 67MM BLUE FILTER #80A,FITS CELESTRON 300MM TELEPHOTO—————$20
KALIMAR 62MM SKYLIGHT FILTER————————————————-$15
VIVITAR 62MM SKYLIGHT FILTER 1A———————————————-$15
POLARIZING FILTER ASSY FOR PHOTOGRAPHY FOR CELEST/MEADE SCT,NEW————–$95
LUMICON 58MM HYDROGEN ALPHA FILTER FOR B&W PHOTOGRAPHY,NEW IN CASE———–$70
POLARIZING FILTER 58MM FROM VIVITAR——————————————$20
58MM MULTI-IMAGE ROTATING FILTER FROM OSAWA,GIVES 3 IMAGES ON FILM———–$25
58MM FILTER W/CLEAR CENTRAL AREA AND BLURRED OUTER AREA,FROM B&W————-$15
VIVITAR 58MM HALF RED/HALF CLEAR SPECIAL EFFECTS FILTER———————-$15
VIVITAR 58MM HALF BLUE/HALF CLEAR SPECIAL EFFECTS FILTER———————$15
VIVITAR 58MM HALF GREEN/HALF CLEAR SPECIAL EFFECTS FILTER——————–$15
VIVITAR 58MM HALF ORANGE/HALF CLEAR SPECIAL EFFECTS FILTER——————-$15
VIVITAR 55MM BLUE 80A FILTER WITH CASE FROM JAPAN—————————-$15
VIVITAR 55MM SOFT FOCUS FILTER WITH CASE FROM JAPAN————————–$15
SPIRALITE CUSTOM CROSS STAR-2P FILTER, SERIES 7 THREAD SIZE——————$15
55MM UV-HAZE FILTER,FROM CANON———————————————–$10
VIVITAR 55MM SKY 1A FILTER,JAPAN———————————————$10
VIVITAR 55MM CROSS SCREEN FILTER———————————————$15
TIFFEN 55MM 80B MEDIUM BLUE CAMERA FILTER————————————$15
HOYA 58MM SKY 1B FILTER,BENT FRONT RIM,CANT STACK MORE FILTERS—————$10
PROMASTER 58MM POLARIZER FILTER,W/CASE—————————————$25
HOYA 72MM SKY 1A FILTER——————————————————$20
OSAWA 72MM UV FILTER———————————————————$20
72MM KALT CROSS SCREEN FILTER,MAKES STAR SPIKES ON BRIGHT LIGHTS————-$25
77MM HOYA SKY 1B FILTER——————————————————$25
67MM SUMA TECH,80A MEDIUM BLUE FILTER,JAPAN,NEW IN CASE———————-$15
67MM HOYA SKYLIGHT 1A FILTER————————————————-$15
67MM HOYA POLARIZER FILTER,NEW IN CASE—————————————$35
58MM YASHICA K-2 YELLOW FILTER,JAPAN,NEW IN CASE—————————–$10
52MM VIVITAR UV-HAZE FILTER,JAPAN——————————————–$10
52MM HOYA UV FILTER,FROM JAPAN,W/POUCH—————————————$10
52MM NIKON L-39,SKY 1A——————————————————-$15
52MM ROLEV YELLOW FILTER,W/POUCH———————————————$10
49MM SKYLIGHT FILTER 1A FROM KENKO——————————————-$10
49MM FOUR STAR POINT FILTER,ADDS CROSS SPIKES TO STAR IMAGES—————–$10
49MM HOYA RED# 25W/CASE FROM JAPAN——————————————-$15
49MM HOYA RED/BLUE SPLIT COLOR FILTER,W/CASE FROM JAPAN———————-$15
49MM HOYA CROSS SCREEN FILTER,W/CASE FROM JAPAN——————————$15
49MM KALT SKY 1A W/CASE FROM JAPAN——————————————-$10
49MM ROLEV SKY 1A FILTER,W/POUCH———————————————$10
49MM CANON POLARIZER FROM JAPAN W/POUCH————————————–$25
PROMASTER 49MM SKY 1A FILTER————————————————-$10
48MM YELLOW FILTER,FROM JAPAN————————————————$10
48MM CANON BLUE CONVERSION FILTER,FROM JAPAN,WITH CASE———————–$10
PROMASTER/48MM RED #25 FILTER,NEW IN BOX————————————-$20
VIVITAR 48MM #85 LIGHT ORANGE TEMP CORR FILTER-GLASS ONLY,SMALL CHIP———-$7
MIDA 48MM ORANGE FILTER #21,NEW IN BOX—————————————$20
HCE 48MM ORANGE FILTER IN CASE,JAPAN—————————————–$15
VIVITAR 48MM POLARIZER,WITH CASE JAPAN—————————————$25
VIVITAR 48MM MEDIUM ORANGE FILTER,NEW IN BOX———————————$18
VIVITAR 48MM GREEN FILTER,WITH CASE,JAPAN————————————$15
TIFFEN 48MM #8 YELLOW FILTER,NEW IN BOX————————————–$18
TIFFEN 48MM #82A LIGHT BLUE FILTER,W/CASE————————————$18
HOYA 48MM #81A COLOR CORRECTION FILTER,VERY LIGHT PINK,NEW——————-$20
48MM #80A MEDIUM BLUE,NO NAME,JAPAN,W/CASE———————————–$18
NO NAME 2"/48MM NEBULA/PHOTO FILTER IN SMOOTH CELL,MARKED 4975/500A———$100
SKY 1A FILTER,CLEAR GLASS,UV/DUST SEAL FOR SCT REAR CELL THREADS—————$40
SKY 1A SCT FILTER FOR REAR CELL THREADS, HAS SMALL SCRATCH ON GLASS———-$25
PARKS BROAD BAND LIGHT POLLUTION FILTER FOR SCT REAR CELL THREADS,NIB,JAPAN-$100
PARKS BROAD BAND 2" LIGHT POLLUTION FILTER WITH CASE,LIKE NEW CONDITION—–$100
LUMICON DEEP SKY FILTER W/T-THREADS & 48MM MALE FILTER THREADS FOR IMAGING–$125
ASTRONOMIK 2" CLS CCD FILTER,NO INFRARED,WITH CASE,MINT CONDITION———–$175
ASTRONOMIK 2" I-R BLOCKING FILTER FOR CCD CAMERAS WITH CASE,MINT CONDITION—$75
BAADER 50.8MM ROUND UNMOUNTED H-ALPHA,7NM CCD FILTER #2458383,WITH CASE—–$295
BAADER 50.8MM ROUND UNMOUNTED UV-IR/L CUT CCD FILTER #2459205,NO CASE——-$100
BAADER 50.8MM ROUND UNMOUNTD LRGB SET/4 CCD FILTERS,2458480RGB/2459205,CASES$595
BAADER 50.8MM ROUND UNMOUNTED S-II 8NM CCD FILTER #2458432,MINT COND,W/CASE-$275
BAADER 50.8MM ROUND UNMOUNTED OXYGEN-III 8.5NM CCD FILTER #2458437,W/CASE—$275
BAADER 50.4MM ROUND UNMOUNTED OXYGEN-III 8.5NM CCD FILTER #2458437,W/CASE—$275
BAADER 50.4MM ROUND UNMOUNTED H-ALPHA,7NM CCD FILTER #2458383,WITH CASE—–$295
BAADER 48MM/2" NEUTRAL DENSITY 1.8,(1.5% TRANSMISSION)W/CASE FROM GERMANY—-$35
BAADER 48MM/2" NEUTRAL DENSITY 0.9,12.5% TRANSMISSION,W/CASE FROM GERMANY—-$50
BAADER 2" UHC NARROW BAND FILTER,FROM GERMANY,LIKE NEW IN CASE————–$125
LUMICON 48MM DEEP SKY BROADBAND LIGHT POLLUTION FILTER,PREM,89,90,88% TRANS-$150
LUMICON 48MM O-III FILTER 96% & 97% 0.5% H-B TRANSMISSION,EXC COND IN CASE–$160
LUMICON 48MM O-III FILTER,SOME MINOR MOTTLING IN BETWEEN GLASS LAYERS-W/CASE-$85
LUMICON 48MM/T-THREADED DEEP SKY FILTER,91,94,95% TRANSMISSION,FOR CCD/FILM-$125
ORION LRGB 2" COLOR FILTER SET,FOR ASTROPHOTOGRAPHY,KOREA,#05567,USED,W/BOX-$250
ORION 48MM/2" VARIABLE POLARIZER ASSEMBLY,NEW IN BOX,WITH CASE—————$60
ORION 48MM/2" SKYGLOW BROADBAND NEBULA FILTER WITH CASE———————-$60
ORION 2" SKYGLOW IMAGING FILTER FOR LIGHT POLLUTION,(#05561),NIB FROM KOREA-$150
CELESTRON 48MM/2" #58A DARK GREEN FILTER FROM TAIWAN WITH CASE—————$15
CELESTROM LPR FILTER,BROADBAND,FOR REAR CELL ON C-8/11/14" SCT'S,USED——–$50
HOYA 48MM YELLOW FILTER,NEW,————————————————-$20
HOYA 48MM UV FILTER,NEW——————————————————$20
46MM POLARIZER FILTER IN ROTATABLE CELL————————————–$25
46MM RED #25 GELATIN FILTER IN PLASTIC CELL———————————–$5
TELESOR 46MM GREEN FILTER—————————————————-$15
37MM SKY 1A CLEAR FILTER FOR VIDEO/CAMCORDERS———————————$7
43MM POLARIZER FILTER,FROM HCE,NEW IN CASE———————————–$15
43MM UV FILTER,NEW IN CASE—————————————————$10
SERIES 6 FILTER SET FROM HARRISON COLOR CORRECTION KIT,W/CONVERSION METER/WOOD
CASE/MANUAL,FOR REAR CELL C-8 SCT'S (22 FILTERS)IN TINS———————$250
SERIES 6 YELLOW FILTERS,EASTMAN KODAK,DROPS IN REAR CELL ON C-8 SCT'S——–$12
SERIES 6 YELLOW #12 FILTER,CELEST,DROPS IN REAR CELL ON C-8 SCTS————-$12
SERIES 6 YELLOW-GREEN #11 FILTER,CELEST,FOR REAR CELL ON C-8 SCT————-$12
SERIES 6 BLUE #80A FILTER,CELEST,GOES IN REAR CELL ON C-8 SCT'S————–$12
SERIES 6 GREEN #56 FILTER,DROPS IN REAR CELL ON C-8,IN PLASTIC CASE———-$12
SERIES 6 NEUTRAL DENSITY FILTER,50% TRANS,GOES IN BACK OF C-8—————-$12
SERIES 6 RED #25 COLOR FILTER GOES IN BACK OF C-8 FOR PHOTOGRAPHY————$12
SERIES 6 SKYLIGHT 1A FILTER,CELEST,INCREASES CONTRAST FOR PHOTOS————-$12
SERIES 6 LIGHT BLUE 80B IN ALUMINUM CELL————————————–$5
MINOLTA RED #60 FILTER,39MM DIAMETER—————————————–$12
YELLOW FILTER,1.75″ DIAMETER GLASS ONLY,NO CELL——————————-$5
ORANGE FILTER,1.75″ DIAMETER GLASS ONLY,NO CELL——————————-$5
PENTAX POLARIZER FILTERS,PAIR,FOR BINOS,1 5/8" DIAMETER,SCREW IN STYLE——-$50
LPR FILTER IN DOUBLE THREADED CELL 1.5″ APERTURE: PHOTO USE W/T-RING———$95
COKIN #CC-40 MAGENTA COLOR CONVERSION GELATIN FILTER,W/CELL——————-$5
ASTRONOMIK 1.25" LRGB FILTER SET OF 4,TYPE 2-C,W/PLASTIC CASE,MINT COND—–$225
ASTRONOMIK,1.25" H-ALPHA,FILTER,12NM,WITH PLASTIC CASE,MINT CONDITION——-$100
1.25" SPECTROSCOPIC PRISM FILTER IN BLACK CELL,NO NAME———————–$50
1.25" INFRARED BLOCKING FILTER,FOR IMAGING,UNMARKED CELL WITH BOX————$75
BAADER 1.25" UV/IR-CUT/L CCD FILTER,#2459207A,MINT CONDITON IN BOX———–$60
BAADER 1.25" UVAR FILTER FOR CCD IMAGING,AS NEW IN CASE,W/TRANSMISSION PAPER-$95
BAADER 1.25" FILTER REDUCES BLUE/VIOLET COLOR IN ACHROMATIC REFRACTORS,W/BOX-$75
BAADER 1.25" NARROW BAND H-ALPHA CCD FILTER,7NM,#2458430,LIKE NEW IN CASE—$185
LUMICON PREMIUM UHC FILTERS,1.25″,95%,1 PAIR FOR 6″ BINOCULARS————–$165
LUMICON PREMIUM 0-III FILTERS,1.25″,95%,1 PAIR FOR 6″ BINOCULARS————$165
LUMICON PREMIUM H-B FILTERS,1.25″,91%.1 PAIR FOR 6″ BINOCULARS————–$165
LUMICON PREMIUM H-BETA FILTER,1.25",93%,WITH ORIGINAL BLUE CASE————-$100
LUMICON 1.25" H-BETA FILTER,MISSING BLUE PLASTIC CASE,GLASS IN EXC CONDTION–$75
LUMICON DEEP SKY FILTER,1.25",OLDER VINTAGE PREMIUM QUALITY,92,93,91%——–$75
LUMICON DEEP SKY FILTER,1.25" PREMIUM,BLUE CASE,91,91,91 90% TRANSMISSION—-$75
LUMICON DEEP SKY FILTER,1.25" SMALL EDGE CHIPS AND FINE SCRATCHES IN GLASS—$20
LUMICON DEEP SKY FILTER,1.25",MINOR SCRATCHES,MISSING BLUE PLASTIC CASE——$55
LUMICON UHC FILTER,MINOR SURFACE MARKS,MISSING BLUE PLASTIC CASE————-$60
LUMICON UHC FILTER IN BLUE PLASTIC CASE,UNMARKED TRANSMISSION #S————-$75
LUMICON OXYGEN-III 1.25" PREMIUM QUALITY,95,95,0.6, LIKE NEW WITH CASE——-$85
LUMICON OXYGEN-III,1.25" PREMIUM QUALITY,94%,93%,MINT CONDITION W/BLUE CASE–$85
LUMICON OXYGEN-111,1.25" FILTER,MOTTLED RED/GREEN PATTERNS IN GLASS,NO CASE–$50
LUMICON PREMIUM 1.25″ DEEP SKY FILTERS,92-96% TRANSMISSION #'S—————$80
LUMICON STANDARD 1.25" HYDROGEN BETA FILTER,90% TRANSMISSION—————–$75
FUJINON HAZE FILTER SET,FOR 7X50/10X70FMT-SX SERIES BINOS,NEW—————-$75
FUJINON NEUTRAL DENSITY FILTERS,PAIR,BINOS,7X50/10X70 FMT-SX,NEW————-$85
FUJINON POLARIZER FILTERS,PAIR,BINOS,7X50/10X70 FMT-SX SERIES,NEW————$95
FUJINON POLARIZER FILTERS,PAIR,BINOS,7X50/10X70 FMT-SX SERIES,USED———–$70
POLARIZER FILTER,FOR 1.25″ EYEPIECES,CELESTRON,MEADE ETC..NEW—————-$20
PRO-OPTIC #23A LIGHT RED FILTER FOR 1.25" EYEPIECES————————–$12
ANTARES #56 GREEN FILTER 1.25" FROM JAPAN AS NEW IN CASE———————$12
TELEVUE 1.25" NEBUSTAR BROADBAND FILTER————————————–$75
OPTICA BC 1.25" POLARIZER FILTER,FROM JAPAN———————————-$20
TPO 1.25" NEUTRAL DENSITY FILTER,0.9,12.5% TRANSMISSION,FROM TAIWAN,W/CASE—$12
TPO 1.25" #11 YELLOW GREEN FILTER IN CELL,FROM TAIWAN,W/CASE—————–$12
ORION SKYGLOW ULTRABLOCK NEBULA FILTER SCREWS ON REAR SCT CELLS,NIB———-$95
ORION SKYGLOW BROADBAND NEBULA FILTER,SCREWS ON REAR CELL OF SCT'S,NIB——-$95
ORION OXYGEN-3 NARROW BAND NEB FILT 1.25 EYP,SMALL EDGE CTG BLEM,W/CASE——$75
ORION SKYGLOW BROADBAND NEBULA FILTER,FOR 1.25" EYP'S,LIKE NEW IN CASE——-$75
ORION SKYGLOW BROADBAND NEBULA FILTER FOR 1.25" EYP'S,GLASS ONLY,NO CELL—–$50
ORION SKYGLOW ULTRABLOCK NARROW BAND FILTER,1.25"(LIKE UHC)AS NEW IN CASE—-$75
ORION HYDROGEN-ALPHA EXTRA NARROW BAND FILTER FOR B&W IMAGING—————$135
ORION 1.25″ NEUTRAL DENSITY FILTER,13% TRANSMISSION FROM JAPAN—————$14
ORION #11 YELLOW GREEN FILTER,1.25" FROM JAPAN——————————-$14
ORION #12 MEDIUM YELLOW FILTER,1.25″ FROM JAPAN——————————$14
ORION #15 DEEP YELLOW FILTER 1.25″ FROM JAPAN——————————–$14
ORION #25 RED FILTER 1.25″ FROM JAPAN—————————————-$14
ORION #38A DARK BLUE FILTER 1.25" FROM JAPAN———————————$14
ORION #47 VIOLET FILTER,1.25" FROM JAPAN————————————-$14
ORION #58 DARK GREEN FILTER,1.25″ FROM JAPAN———————————$14
ORION #58 DARK GREEN FILTER,1.25" MOTTLED COATINGS FROM JAPAN—————–$5
ORION #82A LIGHT BLUE FILTER,1.25" FROM JAPAN——————————–$14
ORION BASIC SET 1.25 FILTERS,#15 DK YELLOW,#25 RED,#58 DK GREEN,#80A BLUE—-$45
ORION EXPANSION SET 1.25 FILTER,#11 YELLOW-GR,#21 ORG,#47 VIOLET,#82A LT BLUE$45
ORION 1.25" NEUTRAL DENSITY FILTER 25% TRANSMISSION IN UNMARKED CELL,JAPAN—$10
ORION 1.25" POLARIZER FILTER WITH ROTATING CELL FROM VARIABLE POL FILTER ASSY$20
ORION 1.25" VARIABLE POLARIZER FILTER ASSEMBLY,LIKE NEW IN CASE/BOX———-$40
PARKS LPB FILTER,SCREWS INTO 1.25″ EYEPIECES AND ACCESSORIES—————–$75
PARKS #11 YELLOW-GREEN FILTER FOR 1.25" EYP'S FROM JAPAN AS NEW IN CASE——$14
PARKS #15 DEEP YELLOW FILTER FOR 1.25" EYP'S FROM JAPAN WITH CASE EXC——–$12
PARKS #21 ORANGE FILTER FOR 1.25" EYEPIECES FROM JAPAN,NO CASE—————$12
PARKS #25 RED FILTER FOR 1.25" EYEPIECES FROM JAPAN WITH CASE,EXC COND-——–$12
PARKS #25 RED FILTER FOR 1.25" EYEPIECES FROM JAPAN,NO CASE——————$10
PARKS #23A LIGHT RED FILTER FOR 1.25" FROM JAPAN WITH CASE,EXC COND—-——–$12
PARKS #38A DARK BLUE FILTER FOR 1.25" EYP'S,FROM JAPAN,WITH CASE,LIKE NEW—-$12
PARKS #47 VIOLET FILTER FOR 1.25" EYP'S FROM JAPAN,LIKE NEW WITH CASE——–$12
PARKS #58 DARK GREEN FILTER FOR 1.25" EYP'S FROM JAPAN,WITH CASE LIKE NEW—-$12
PARKS #80A MEDIUM BLUE FITLER FOR 1.25" EYP'S FR JAPAN W/CASE,MARKS ON GLASS–$8
PARKS #82A LIGHT BLUE FILTER FOR 1.25" EYEPIECES FROM JAPAN——————$12
PARKS 1.25" POLARIZER FILTER,FROM JAPAN————————————–$20
PARKS 1.25" NEUTRAL DENSITY FILTER,ND-13,25% TRANSMISSION FACTOR,MINOR MARKS-$12
MEADE #905 VARIABLE POLARZING FILTER SET,FROM JAPAN,NIB———————-$50
MEADE BROADBAND NEBULA FILTER #911B FOR REAR CELL OF SCT NIB/CASE,JAPAN——-$100
MEADE LPR FILTER MODEL #910 BROAD BAND,SCREWS INTO 2″ EYEPIECES————-$100
MEADE NEBULA FILTER MOD #908N NARROW BAND,SCREWS INTO 1.25″ EYPS,NEW———$85
MEADE NARROW BAND NEBULA FILTER,ORIGINAL STYLE FOR 1.25″ EYP'S—————$75
MEADE O-3 FILTER,#908 NARROW BAND,FOR PLANETARY NEBULA,W/CASE,LIKE NEW COND–$95
MEADE LPR FILTER MOD #908B,BROAD BAND,SCREWS INTO 1.25″ EYPS,—————-$65
MEADE LPR FILTER,1.25" ORIGINAL STYLE—————————————-$50
MEADE 1.25″ BROADBAND LPR FILTER,SCREWS INTO 1.25″ EYEPIECES—————–$50
MEADE VAR POLARIZING FILTER ASSY,W/TWO 1.25″ POLARIZING FILTERS————–$60
MEADE 1.25" VARIABLE POLARIZER FILTER ASSY,W/ONE INTERNAL POLARIZER FILTER—$40
MEADE #80A BLUE FILTER,ORIGINAL STYLE—————————————-$10
MEADE #56 GREEN FILTER ORIGINAL STYLE—————————————-$10
MEADE #25 RED ORIGINAL STYLE FILTER,JAPAN————————————$10
MEADE #8 LIGHT YELLOW FILTER ORIGINAL STYLE———————————-$12
MEADE #12 MEDIUM YELLOW FILTER,ORIGINAL STYLE——————————–$12
MEADE 1.25″ POLARIZING FILTER,ORIGINAL STYLE———————————$20
MEADE 1.25″ #80A MEDIUM BLUE FILTER,ORIGINAL STYLE—————————$12
MEADE 1.25" #58 DARK GREEN FILTER ORIGINAL STYLE—————————–$12
MEADE 1.25" #56 GREEN FILTER ORIGINAL STYLE———————————-$12
MEADE 1.25" #47 VIOLET FILTER ORIGINAL STYLE———————————$12
MEADE 1.25" #38A DARK BLUE FILTER ORIGINAL STYLE—————————–$12
MEADE 1.25″ #25A RED FILTER,ORIGINAL STYLE———————————–$12
MEADE 1.25″ #23A LIGHT RED FILTER ORIGINAL STYLE—————————–$12
MEADE 1.25″ #21 ORANGE FILTER ORIGINAL STYLE———————————$12
MEADE 1.25" #12 MEDIUM YELLOW FILTER ORIGINAL STYLE————————–$12
MEADE 1.25" #11 YELLOW-GREEN FILTER,ORIGINAL STYLE—————————$12
MEADE 1.25" #8 LIGHT YELLOW FILTER ORIGINAL STYLE—————————-$12
MEADE SERIES 4000 1.25" NEUTRAL DENSITY(0.9) 25% TRANSMISSION,JAPAN,W/CASE—$14
MEADE SERIES 4000 1.25" #80A MEDIUM BLUE FILTER,JAPAN NEW IN CASE————$14
MEADE SERIES 4000 1.25" #58 DARK GREEN FILTER,JAPAN,AS NEW IN CASE———–$14
MEADE SERIES 4000 1.25" #47 VIOLET FILTER FROM JAPAN,W/CASE——————$14
MEADE SERIES 4000 1.25" #38A DARK BLUE FILTER,JAPAN,AS NEW IN CASE———–$14
MEADE SERIES 4000 1.25" #23A LIGHT RED FILTER,JAPAN,AS NEW W/CASE————$14
MEADE SERIES 4000 1.25" #21 ORANGE FILTER,FROM JAPAN AS NEW IN CASE———-$14
MEADE SERIES 4000 1.25″ #12 MEDIUM YELLOW FILTER,JAPAN,AS NEW—————-$14
MEADE SET OF 4 1.25" COLOR FILTERS #12,#23A,#58,#80A,NEW IN BOX WITH CASES—$50
MEADE SET OF 4 1.25" COLOR FILTERS #11,#25A,#47,#82A,NEW IN BOX WITH CASES—$50
LPR FILTER,1.5″ DIAMETER,IN CELL,W/T-THREADS/MALE THREADS,NO NAME————$40
LPR FILTER,1.25" FROM UNIVERSITY OPTICS————————————–$50
LPR FILTER,1.25" NOT MARKED, FRONT CELL HAS DENT GLASS IS LOOSE————–$25
SET OF 3 NEW JAP 1.25″ COLOR FILTERS IN CASE,#25 RED,47 VIOLET,58 DK GREEN—$40
CELEST ORIG TYPE 1.25″ FILTERS,/GREEN/ORANGE/ND/YELLOW/DK BLUE—————$50
CELEST ORIG TYPE 1.25" FILTERS SET OF 6,RED/GREEN/ORANGE,N-D,YELLOW,BLUE—–$60
CELEST ORIG TYPE 1.25" FILTER SET OF 6,#8 YELLOW,#21 ORANGE,#25 RED,#47 VIOLET,
#58 DARK GREEN,#80A MEDIUM BLUE,NEW WITH CASES——————————-$60
CELESTRON 1.25″ #82A LIGHT BLUE FILTER ORIGINAL STYLE————————$10
CELESTRON 1.25" #80A MEDIUM BLUE FILTER ORIGINAL STYLE WITH CASE————-$10
CELESTRON 1.25" #56 GREEN FILTER ORIGINAL STYLE WITH CASE——————–$10
CELESTRON 1.25" #12 MEDIUM YELLOW FILTER ORIGINAL STYLE WITH CASE————$10
CELESTRON 1.25" #21 ORANGE FILTER ORIGINAL STYLE WITH CASE——————-$10
CELESTRON 1.25" ND FILTER,50% TRANSMISSION,ORIGINAL STYLE WITH CASE———-$10
CELESTRON 1.25" #80A MEDIUM BLUE FILTER NEW IN PLASTIC CASE——————$14
CELESTRON 1.25" #80A MEDIUM BLUE FILTER,USED FROM JAPAN,NO BOX/CASE———-$12
CELESTRON 1.25" #58A YELLOW/GREEN FILTER,NEW IN CASE————————-$14
CELESTRON 1.25″ #58 DARK GREEN FILTER—————————————-$14
CELESTRON 1.25" #56 MEDIUM GREEN FILTER,NEW IN CASE————————–$14
CELESTRON 1.25″ #38A DARK BLUE FILTER—————————————-$14
CELESTRON 1.25" #25 RED FILTER, NEW IN CASE———————————-$14
CELESTRON 1.25" #23A LIGHT RED FILTER NEW IN CASE—————————-$14
CELESTRON 1.25" #21 ORANGE FILTER,NEW IN CASE,TAIWAN————————-$14
CELESTRON 1.25" #21 ORANGE FILTER,USED FROM JAPAN,NO CASE——————–$12
CELESTRON 1.25" #15 DEEP YELLOW FILTER,USED FROM JAPAN,NO CASE—————$14
CELESTRON 1.25" #15 DEEP YELLOW FILTER,AS NEW WITH CASE FROM JAPAN———–$14
CELESTRON 1.25" #12 MEDIUM YELLOW FILTER,AS NEW IN CASE,FROM TAIWAN———-$12
CELESTRON 1.25" #11 YELLOW GREEN FILTER FROM JAPAN,USED,NO CASE————–$11
CELESTRON 1.25″ #8 LIGHT YELLOW FILTER—————————————$14
CELESTRON 1.25" .9 NEUTRAL DENSITY FILTER,13% TRANSMISSION,JAPAN,NIB/CASE——$14
CELESTRON 1.25" VARIABLE POLARIZER FILTER ASSEMBLY,JAPAN,USED NO CASE OR BOX-$35
CELESTRON 1.25" LPR BROADBAND FILTER,NEW IN CASE—————————–$45
ORION 1.25″ ULTRABLOCK NARROW BAND NEBULA FILTER—————————–$65
JAPANESE,1.25" #12 YELLOW FILTER,NO NAME,LOTS OF SCRATCHES——————–$5
JAPANESE,1.25" #3N5 PALE YELLOW COLOR CORRECTION FILTER,———————-$8
1.25" #11 YELLOW-GREEN FILTER,GLASS ONLY,NO CELL——————————$5
NEUTRAL DENSITY FILTER,25% TRANSMISSION GLASS ONLY FROM 1.25" FILTER CELLS—-$5
NEUTRAL DENSITY FILTER,50% TRANSMISSION GLASS ONLY FROM 1.25" FILTER CELLS—-$5
MOON FILTER FOR 1.25″ EYEPIECES,GREEN COLOR,NEW——————————$10
MOON FILTER FOR 1.25" EYEPIECES,GREEN COLOR,ECONOMY VERSION——————-$5
TAPE LOW PASS RECTANGULAR FILTER IN FRAME,MEDIUM BLUE COLOR,CB3-1182-000—–$50
BAADER CANON EOS 300D DSLR-ACF ASTRO CONVERSION FILTER #245-9211 WITH BOX—-$60
ASTRONOMIK CLS TYPE CANON EOS CLIP FILTER,IN PLASTIC CASE,MINT CONDITION—-$115
ASTRONOMIK H-ALPHA,13NM CANON EOS CLIP FILTER,PLASTIC CASE,MINT CONDITION—$160
ASTRONOMIK OXYGEN-III,12/13NM CANON EOS CLIP CCD FILTER———————$160
ASTRONOMIK SULPHUR-II CCD CANON EOS CLIP FILTER,12NM/13NM,IN CASE,MINT COND-$160
ASTRONOMIK CLS-CCD(NO-IR)CANON EOS CLIP FILTER,IN PLASTIC CASE,MINT COND—-$140
ASTRODON LUMINESCENT 26.35MM X 19MM X .8MM(NIR BLOCKED)IN SLEEVE————$100
CELESTRON #25 RED ASTROPHOTO FILTER,MALE/FEMALE THREADS FOR OFF AXIS GUIDERS-$45
CELESTRON #645 DARK RED ASTROPHOTO FILTER,MALE/FEMALE THREADS,FOR OAG——–$50
CELESTRON LPR FILTER FOR REAR CELL OF SCT SCREWS ON BACK THREADS————-$85
CELESTRON MODEL D LPR FILTERS W/EYECUPS FOR 80MM BINOCULARS——————$95
CELESTRON MOD D LPR FILTER PAIRS FOR 80MM BINOS,(NO EYECUPS)—————–$75
CELEST 1.25" LPR FILTER PAIR #6 W/RUBBER EYEGUARDS:DELUXE GIANT 80MM BIN0S–$100
ZEISS 30.5MM YELLOW FILTER IN CELL,NO BOX,FROM GERMANY———————–$15
NEUTRAL DENSITY ND-4 FILTER IN 30MM DIAM CELL,FROM JAPAN,NO MAKER NAME——-$10
SPECTRAL OPTICS,DG SPECTRUM FILTER TYPE D-1,NEW IN CASE———————$125
SPECTRAL OPTICS,DG SPECTRUM FILTER TYPE B1-L,NEW IN CASE,W/CD INSTRUCTIONS–$150
CELESTRON RED #25 FILTER FOR B&W PHOTOGRAPHY,GLASS ONLY,NO CELL—————$5
SERIES 5 ADAPTER RING———————————————————$5
SERIES 7 ADAPTER RING FOR 48MM THREADED FILTERS——————————-$7
SERIES 7 ADAPTER RING FOR 52MM THREADED FILTERS——————————-$5
SERIES 6 FILTER SET OF 6EA BLUE/YELLOW/GREEN/ORANGE/VIOLET/NEUTRAL DENSITY—$50
SERIES 5 FILTER SET OF 6 EA,BLUE/YELLOW/GREEN/ORANGE/VIOLET/NEUTRAL DENSITY–$45
SERIES 5 FILTER,#11 YELLOW-GREEN,DROPS IN BACK OF C-90/5———————-$5
CELESTRON .965" SKY 1A SCREW IN FILTER FOR .965" EYP'S ORGINAL STYLE———$10
CELESTRON LPR FILTER #3 SCREWS INTO .965" EYEPIECES————————–$45
MOON FILTERS FOR .965 EYEPIECES———————————————–$4
SCHOTT GLASS FILTER #645 DK RED,38MM DIAM FOR B&W PHOTOS/NO CELL————–$5
PRISMA 27MM NEUTRAL DENSITY ND-4 FILTER,25% TRANSMISSION,JAPAN WITH BOX——$10
FILTER RING ACCEPTS 52 MM FILTERS AND SCREWS INTO FEMALE T-THREADS———–$15
FILTER RING FOR 52MM FILTERS (NO GLASS)—————————————$3
FILTER ADAPTER RING USES 43MM FILTERS ON 37MM THREADED ACCESSORIES———–$10
FILTER ADAPTER RING USES 49MM FILTERS ON 46MM THREADED ACCESSORIES———–$10
FILTER ADAPTER RING USES 49MM FILTERS ON 48MM THREADED ACCESSORIES———–$10
FILTER ADAPTER RING USES 52MM FILTERS ON 49MM THREADED ACCESSORIES———–$10
FILTER ADAPTER RING USES 55MM FILTERS ON 49MM THREADED ACCESSORIES———–$10
FILTER ADAPTER RING USES 58MM FILTERS ON 62MM THREADED ACCESSORIES———–$10
FILTER ADAPTER RING USES 55MM FILTERS ON 48MM THREADED ACCESSORIES———–$10
FILTER ADAPTER RING USES 67MM FILTERS ON 55MM THREADED ACCESSORIES———–$10
FILTER ADAPTER RING USES 72MM FILTERS ON 62MM THREADED ACCESSORIES———–$10
FILTER ADAPTER RING USES 72MM FILTERS ON 67MM THREADED ACCESSORIES———–$10
FILTER ADAPTER RING USES 72MM FILTERS ON 77MM THREADED ACCESSORIES———–$10
FILTER ADAPTER RING USES 77MM FILTERS ON 55MM THREADED ACCESSORIES,ADORAMA—$10
FILTER ADAPTER RING USES 77MM FILTERS ON 72MM THREADED ACCESSORIES,MFG BOWER-$10
ORION BLACK NYLON FILTER POUCH,HOLDS FOUR 1.25" FILTERS———————–$7
********** FINDER SCOPES/BRACKETS/MOUNTING RINGS,PARTS **********
BLACK PLASTIC LASER POINTER BRACKET, DUAL RING 3 POINT SCREWS,FLAT BASE——$10
LUMICON GREEN LASER POINTER,NO BRACKET—————————————$50
RIGEL PULSE GUIDER ADJUSTABLE ILLUMINATOR,W/ON-OFF AND BRIGHTNESS,ADJUSTMENT-$15
L-5 SYSTEMS CLEAR PLASTIC TRIANGLE W/TELERAD MEASURING RINGS & STAR MAG SCALE$10
TELERAD REFLEX FINDER SIGHT W/BASE PULSING UNIT NOT WRKG,RETICLE,LOOSE LENS–$25
TELERAD REFLEX FINDER SIGHT WITH BASE—————————————-$35
TELERAD TARGET RING LAMINATED OVERLAY CARD FINDS OBJECTS W/SKY ATLAS 2000 MAP$10
TELERAD INTERMITTENT/FLASHING ELECTRONIC CIRCUIT BOARD SWITCH ASSEMBLY KIT—$25
TELERADE BASE WITH SCREWS,TAKES DOUBLE STICK TAPE—————————-$10
OLD STYLE THIN BASE FOR RIGEL QUICK FINDER REFLEX SIGHT———————–$5
TELERAD,NOT WORKING,AND MISSING SMALL PARTS———————————-$10
TELERAD FOLD FLAT PLASTIC DEWSHIELD DRY SKY BRAND FROM ASTRO TECH————$10
TELERAD FINDER OVERLAY GRID MEASURES PHOTO/VIS FIELD URANOMETRIA————-$10
TELERAD TALL RISER BASE 4" TALL,BLACK PLASTIC——————————–$20
RED DOT FINDER BASE,ALUM RECTANGULAR,2"X1",RAISED D/TAIL RIB,2 SCREW HOLES—-$5
BUSHNELL 1X30RD ADJ BRIGHT RED/GREEN DOT FINDER,W/QUICK RELEASE BASE/BRACKET-$45
BAADER SKY SURFER V RED LED FINDER,10 LEVEL BRIGHTNESS,TALL BRACKET & BASE–$115
BAADER SKY SURFER III RED LED RELFEX FINDER,W/BASE, OUT OF ALIGNMENT———$15
TELEVUE QUICK POINT RED DOT FINDER WITH BASE FOR TV REFRACTOR CLAMP RINGS—-$30
RED DOT FINDER,SILVER,1.25" DIAM BODY,11 BRIGHTNESS LEVELS,DOVETAIL BASE—–$45
ORION EZ FINDER II W/BRACKET FOR DOVETAIL BASE,W/BATTERY———————$25
ORION EZ FINDER DELUXE 4 SYMBOL RED LED REFLEX FINDER,W/Q-R DOVETAIL BASE—-$50
RED DOT FINDER,W/DOVETAIL BASE FOR SMALL 60MM REFRACTORS———————$25
RED DOT FINDER,CELEST ASTROMASTER SCOPES,70/90/114/130MM,SLIPS ON OTA-———$20
RED DOT FINDER W/DOVETAIL BASE FOR CELEST FOR 114,127,130MM,8" SCT'S———$25
RED DOT FINDER W/CUSTOM R/A BRACKET FITS APOGEE BINOS & SIMILAR MODS———$35
RED DOT FINDER WITH BRACKET WITH CURVED BASE———————————$20
RED DOT FINDER BASES,BLACK PLASTIC,FOR 6" OD TUBES—————————-$5
RED DOT FINDER BASE,BLACK PLASTIC FOR C-8 SCT'S——————————$10
RED DOT FINDER BASE,BLACK PLASTIC,CURVED TO FIT 60MM REFRACTOR TUBES———$10
RED DOT FINDER BRACKET,ANGLED FLAT PLATE,WITH DOVETAIL BASE ATTACHED———$10
RED DOT/REFLEX FINDER METAL BRACKET RECTANGULAR W/SLOTS FOR 6-8" OD TUBES—-$10
DAISY RED DOT FINDER,WITH CUSTOM BASE—————————————-$15
RED DOT FINDER,W/BATTERY,NO NAME,WITH MOUNTING BASE————————–$20
RED DOT FINDER CELESTRON & GENERIC STYLE NOT WORKING, NO BASES—————$10
BLACK PLASTIC SOLAR IMAGE PROJECTOR,1/4" HOLE BRACKET,BUILT IN DOVETAIL BAR–$10
PARTIAL SOLAR SPOTTER,FROM ASTRONOMICAL INNOVATIONS,NEEDS SOLAR SCREEN——–$5
5X20 BRACKET BLACK METAL,CHROME 3 POINT SCREWS,CURVED BASE——————-$10
5X21 FINDER,WHITE,MEADE ERECT IMAGE,NO BRACKET FOR ALL 4″ SCT'S————–$40
5X24 BRACKET,BLACK PLASTIC 3 SCREW/1 RING,ECONOMY SERIES FOR 6OMM OTA'S——-$5
5X24 BRACKET,BLACK PLASTIC,SINGLE RING,3 SCREW FOR 60MM REFRACTORS———–$10
5X24 BRACKET BLACK PLASTIC SINGLE RING 3 SCREW,1/2 MOON SHAPED BASE———-$10
6X24 BRACKET BLACK,SINGLE RING,3 SCREW FOR IMPORTED SCOPES——————-$10
5X24 BRACKET,BLACK,FOR CELEST 8X20MM,5X24MM FINDERS FOR,C-90 MAK/C-5 SCT—–$25
5X24 FINDER BLUE,MEADE,FROM JAPAN NO BRACKET FROM MODEL 2045 SCT,4" F/10 OTA-$30
5X24 FINDER,BLUE,MEADE FROM JAPAN,FOR MODEL 2045 SCT 4" F/10 OTA,NO BRACKET–$30
5X24 FINDER,BLUE,ECONOMY SERIES FOR MEADE 60MM REFRACTORS,NO BRACKET———$15
5X24 FINDER,BLACK,W/3 POINT,BRKT,ECONOMY SERIES FOR 60-114MM OTA————-$20
5X24 FINDER,BLACK,CELESTRON,WITH O-RING,FOR CELESTRON C-5 SCT OTA'S,JAPAN—-$30
5X24 FINDER WHITE CELEST FOR C-90 MAKS & C-5 SCT'S, NO BRACKET FROM JAPAN—–30
5X24 FINDER,WHITE,W/BLACK BRKT FOR MEADE 1000MM TELEPHOTO LENS—————$50
5X24 FINDER,WHITE,ECONOMY VERSION,X-HAIRS,JAPAN——————————$15
5X24 FINDER,BLUE,ECONOMY VERS,X-HAIRS,BLK PLASTIC BRKT,FOR 60MM REFRACTOR—-$10
5X24 FINDER,WHITE,NO BRACKET————————————————-$25
5X24 FINDER PARTIAL,ORANGE FOR C-90/C-5 MAK/SCT OTAS,NO LENS/CELL OR BRACKET-$20
5X24 FINDER W/BRKT,ECONOMY VERSION,FOR FIRST SCOPE 60/80/114MM OTA'S———$20
5X24 FINDER,PARTIAL,MAYFLOWER,MISSING EYEPIECE,WHITE OTA,GREY TRIM,JAPAN—–$15
6X24 FINDER,WHITE ECONOMY,DUAL RING BRKT,CURVED BASE FOR 60MM REFRACTORS—–$20
6X24 FINDER,WHITE,STRAIGHT THROUGH FINDER,JAPANESE,NO X-HAIRS—————-$25
6X24 FINDER,SILVER BARREL,JAPAN,REMOVABLE,.965" X-HAIR EYEPIECE,LIKE UNITRON-$50
6X30 FINDER,SILVER COLOR/BLACK BRACKET,ECONOMY VERSION,114MM/127MM NEWTS——-$25
6X30 FINDER,BLACK COLOR/BLACK BRACKET,ECONOMY VERSION,114MM/127MM NEWTS——$25
6X30 BRACKET,BLACK,NEW STYLE TO FIT C-5 SCT TUBE ASSEMBLY——————–$25
6X30 BRACKET,GREEN,VIXEN,W/DOVETAIL BASE FITS REFRACTORS/REFLECTORS———-$25
6X30 BRACKET,GREEN,VIXEN,FITS DOVETAIL BASE ON VIXENS REFRACTORS FOCUSERS—-$20
6X30 BRACKET BLK CURVED BASE DUAL RINGS,SINGLE STALK,FITS 5"-6" OD TUBES—–$20
6X30 BRACKET BLACK CURVED BASE FOR 3" OD TUBES,NO SCREWS,SOLID 1 PIECE HOLDER$15
6X30 BRACKET,BLACK FLAT BASE.NON ADJUSTABLE ANGLE,CELEST/VIXEN W/SCREWS——$25
6X30 BRACKET,BLACK,FLAT BASE,NON ADJUSTABLE ANGLE,CELESTRON,NO SCREWS——–$15
6X30 BRACKET,BLACK FOR 6-10″ DIAMETER TUBES———————————-$20
6X30 BRACKET FLAT BASE FROM CELESTRON ADJUSTABLE ANGLE FINDER—————-$10
6X30 BRACKET,BLK,DUAL RING,CURVED BASE:MEADE 8" SCT'S,NEEDS ADJ SCREWS——-$25
6X30 BRACKET,BLK PLASTIC,LOW HEIGHT,DUAL RING 3 POINT SCREW,DOVETAIL BASE—-$10
6X30 BRACKET GREY,DIE CAST FOR CELESTRON ORANGE C-8 OTA'S——————–$30
6X30 BRACKET GREY,DUAL RING,FLAT BASE FOR REFRACTORS,FROM MEADE————–$20
6X30 BRACKET,BLACK,CHINESE,W/DOVETAIL BASE TO FIT SHOES BUILT INTO TUBES—–$35
6X30 BRACKET,TALL,WHITE,3 SCREW CHINESE,SLIDES INTO D/TAIL BASE,USE O-RING—$20
6X30MM FINDER,BLACK,CELESTRON WITH BRACKET FOR C-8 SCT'S———————$55
6X30MM FINDER,BLACK ORION STRAIGHT THROUGH,USES SCREW-IN ILLUM,DUAL X-HAIRS–$35
6X30MM FINDER,VIXEN,WHITE,W/GREEN FLAT BASE,ANGLED BRACKET FOR REFRACTORS—-$55
6X30MM FINDER,VIXEN,WHITE W/DOVETAIL BRKT FOR VIXEN REFRACTORS,NO X-HAIRS—-$45
6X30MM FINDER,BLUE,MEADE,STRAIGHT,NO BRACKET———————————$30
6X30MM FINDER,BLUE,RIGHT ANGLE,MEADE,JAPAN,FOR C-8 SCT'S,SCRATCHES ON LENS—$40
6X30MM FINDER,WHITE,NO BRACKET OR EYEPIECE,FOR MEADE 8″ SCTS ON GEM MTS——–$20
6X30MM FINDER,BLUE WITH BRACKET FOR MEADE FOR 8" SCT'S———————–$50
6X30MM FINDER,BLUE,NO BRACKET FROM MEADE 8"SCT'S—————————–$30
6X30MM FINDER,WHITE,STRAIGHT,NO X-HAIRS,NO BRACKET—————————$20
6X30MM FINDER,WHITE,STRAIGHT,NO X-HAIRS,W/BRACKET FOR TASCO 80MM REFRACTORS–$45
6X30MM FINDER,BLK,VIXEN,JAPAN,W/X-HAIRS,FOR REFRACTORS/REFLECT/SCTS,NO BRKT–$35
6X30MM FINDER,BLACK,VIXEN/CELESTRON,W/X-HAIRS,AND O-RING,JAPAN,NEW IN BOX—-$40
6X30MM FINDER,BLACK,VIXEN,NO X-HAIRS IN EYEPIECE,NO LENS OR CELL,NO BRACKET–$10
6X30MM FINDER,BLACK VIXEN,FROM JAPAN,STRAIGHT,NO EYEPIECE——————–$15
6X30MM FINDER,DARK GREY,W/BRKT,FITS DOVETAIL BASE ON CHINESE REFRACTORS——$35
6X30MM FINDER BLACK CELESTRON NEW LER VERSION,NO EYEPIECE——————–$20
6X30MM FINDER,RED,W/X-HAIRS & BRKT TO FIT 60-70MM REFRACTOR TUBES,FROM JAPAN-$50
6X30MM FINDER ORANGE CELEST DAMAGED REAR EYP HOUSING OK GLASS GOOD X-HAIRS—$20
6X30MM FINDER,ORANGE,CELESTRON NO BRACKET FOR C-8 SCT'S———————-$35
6X30MM FINDER,ORANGE,W/GREY SANDCAST BRACKET FOR PRE-1976 SANDCAST C-8'S—–$60
8X20MM FINDER,W/X-HAIRS,ERECT IMAGE,BLACK,NO BRACKET FOR C-90/5″————-$35
8X21MM FINDER,W/X-HAIRS,ERECT IMAGE FROM ETX 90MM OTA'S———————-$25
8X21MM FINDER ERECT IMAGE,WHITE FROM MEADE,W/BRACKET TO FIT 90MM F/11 MAKS—$55
6X50MM FINDER BLACK,90 DEG R/A PRISM ASSY,HELICAL FOCUSING X-HAIR EYP——–$65
10X42MM RUSSIAN FINDER,NO SCREW IN ILLUMINATOR FOR RETICLE,BLACK,NO BRACKET–$75
25X40MM WHITE JAPAN F/SCOPE.965" EYP,NO X-HAIRS,W/TALL 3PT RINGS FOR 3" TUBE-$95
7X50MM WHITE VIXEN STRAIGHT FINDER W/BRACKET FOR DOVETAIL FOCUSER BASE——-$95
7X50MM FINDER,BLK,ST,CELES/VIXEN,LR-44 ILLUM,POLARIS RETICLE,JAPAN,MINT —-$145
7X50MM FINDER,BLACK,ST,CELEST/VIXEN,JAPAN,POLARIS RETICLE,NO ILLUM,W/BOX—–$95
8X50MM CUSTOM FINDER,STRAIGHT,GREY TUBE,HELICAL FOCUS EYEPIECE WITH X-HAIRS–$20
8X50MM LUMICON BLACK FINDER,WITH R/A MIRROR DIAGONAL,TAKES 1.25" EYEPIECES—$85
8X50MM TOWA,WHITE,R/A & STRAIGHT CONVERTIBLE FINDER,W/.965 EYP,NO BRKT,JAPAN-$85
8X50MM B&L BLACK FINDER STRAIGHT W/FULL LENGTH BRACKET FOR CRITERION 8" SCT–$95
8X50MM FINDER WHITE STRAIGHT,LUMICON,USES 1.25" EYP'S BUT IS NOT INCLUDED—-$50
8X50MM FINDER,BLACK STRAIGHT,ORION,POLAR RETICLE NO ILLUM,NO BRKT,FROM JAPAN-$75
8X50MM FINDER WHITE STRAIGHT,JAPAN,W/HELICAL FOCUSER,IN ORIG BOX NO BRKT—–$85
8X50MM FINDER WHITE STRAIGHT,JAPAN,W/HELICAL FOCUSER,ORIG BOX PAINT SCRATCHES$65
8X50MM FINDER CUSTOM MADE LOOSE TAIL PIECE ON EYEPIECE ASSEMBLY————–$25
8X50MM FINDER,WHITE,RIGHT ANGLE,ERECT IMAGE,W/QUICK RELEASE BRACKET & BASE—$95
8X50MM FINDER,WHITE,FROM USSR,STRAIGHT,W/BRACKET,DOVETAIL BASE————–$125
8X50MM FINDER BLUE STRAIGHT MEADE,HELICAL FOCUSER & REMOVABLE .965" EYP——$75
8X50MM FINDER BLUE STRAIGHT MEADE,NO BRACKET———————————$50
8X50MM FINDER,BLK UNIV OPTICS,EYP,NO ILLUMINATOR NO BRACKET—————–$125
8X50MM FINDER,BLK CELEST,R/A,POL RET,SCRATCHED LENS,ILLUM WIRED 3V BATTY PK-$100
8X50MM FINDER,BLK,CELEST,R/A,POLARIS FINDER,WIRED NON ORIG ILLUM,NO BRACKET-$135
8X50MM FINDER,BLK,CELES,R/A POLARIS,ILLUM RETICLE,PX-14 BATTY NO BRKT——-$140
8X50MM FINDER,R/A MEADE,REPAINTED BLACK,W/POLARIS RETICLE,W/ILLUM,NO BRKT—$115
8X50MM FINDER BLACK,CELEST,R/A POLARIS FINDER,NO ILLUMINATOR,OR BRACKET—–$115
8X50MM FINDER,GREY CELEST/VIXEN STRAIGHT POLAR RETICLE FINDER,MISSING ILLUM–$75
8X50MM FINDER,WHITE,CELEST R/A POLAR RETICLE,NO ILLUM/BRKT,FIXED EYP———$75
8X50MM FINDER,BLK CELEST,HELICAL FOCUS,STAINED LENS NO EYP/DIAG/BRKT———$25
8X50MM FINDER,BLACK,FROM CHINESE REFRACTORS———————————-$45
8X50MM FINDER BLACK,CELEST,STRAIGHT,W/O-RING FOR JAPANESE MADE SCT'S———$55
8X50MM FINDER,BLACK ORION POLARIS RETICLE NEEDS ILLUMINATOR FR JAPAN,NO BRKT-$85
8X50MM FINDER,BLACK,ORION,FADED ANODIZING ON LENS CELL,STANDARD X-HAIRS,CHINA$35
8X50MM FINDER,BLACK CELEST TALL STYLE DUAL RING,MACHINED Q/R BASE,JAPAN——$65
8X50MM BRACKET,BLACK,STELLARVUE,3 PT NYLON SCREWS,ON BAR,W/Q-R BASE———-$40
8X50MM BRACKET,BLACK,CELEST,DUAL RING,CUSTOM Q/R LOW PROFILE,DOVETAIL BASE—$35
8X50MM BRACKET,GREY,CELES SAND CAST H/D ORIG STYLE FOR ORANGE FINDER,W/O-RING$50
8X50MM BRACKET,2 1/8" ID,CHINESE,W/SCREWS,FITS DOVETAIL SHOES—————-$25
8X50MM BRACKET,DUAL RING ON BAR FOR FRONT REAR CELL ON MEADE 8"SCT OTA——-$45
8X50MM BRACKET,MEADE,FOR 8-10" SCT'S,WITH QUICK RELEASE DOVETAIL SHOE——–$45
8X50MM BRACKET,MEADE,NEW STYLE,8-12" SCTS,NO SCREWS,MISSING Q/R D/T SHOE —-$30
8X50MM BRKT,MEADE 2 RING/6 SCREW,CURVED BASE FOR 8" SCT NOT QUICK RELEASE—-$40
8X50MM FINDER,WHITE,STRAIGHT,HELICAL FOCUSER,NO EYEPIECE/BRACKET————-$35
8X50MM FINDER,WHITE,MEADE R/A HELICAL FOCUS,MISSING .965 EYP,W/RINGS———$75
8X50MM FINDER,WHITE,STRAIGHT,ORION,FROM JAPAN,W/ILLUM,USES LR-44 BTTY———$135
8X50MM FINDER,GREY WRINKLE PAINT,CRITERION,W/LOW PROFILE RINGS FOR 8" NEWTS-$100
8X50MM BRKT,DUAL RINGS ON PLATE,TALL STYLE,NEEDS MALE D/TAIL BASE FOR OTA—-$45
8X50MM BRACKET CELES C-8 SCT,BLK,3 SCREW,DUAL RING,USES O-RING,REPAIRED RING-$30
8X50MM BRACKET,CELES,BLK,3 SCREW/O-RING,D/CAST,C-8,W/EXTRA CUSTOM BASE PLATE-$45
8X50MM BRACKET CELESTRON C-8 SCT,BLACK,3 SCREW,DUAL RING,USES O-RING———$40
8X50MM BRACKET CELES C-8 SCT UNPAINTED ALUM,3 SCREW,DUAL RING,USES O-RING—-$35
8X50MM BRKT,BLK,ROUND FLAT BASE FOR FORK ARM ON CELESTRON COMPUSTAR 8" SCT'S-$40
8X50MM BRKT DUAL RING,MODIFIED NARROW BASE,2 THREADED HOLES ON BOTTOM——–$20
8X50MM BRACKET,BLACK DUAL RING,6 SCREW,DETATCHABLE BASE FOR 8-11" SCT'S——$45
8X50MM BRACKET,BLACK,DUAL RING,6 SCREW,SAND CAST STYLE,FOR 8-11" SCT'S——-$50
8X50MM BRACKET,BLACK,FROM SYNTA,W/BAADER STANDARD QUICK RELEASE CLAMP BASE—$50
8X50MM BRACKET,BLACK,W/Q-R BASE,& CUSTOM ALUM DUAL RING,1" ID LASER BRACKET–$60
9X50MM BRKT,BLK,TALL STYLE,3 SCREW W/O-RING,FR SYNTA FITS DOVETAIL BLOCK—–$25
8X50MM ASTROPHYSICS QUICK RELEASE BRACKET,#S850QRM,WITHOUT Q/R BASE,NIB——$50
9X50MM FINDER,BLACK,STRAIGHT,W/GREY DOVETAIL BRACKET,FROM CHINA————–$75
9X50MM FINDER,BLACK CELESTRON/ORION,STRAIGHT,NO BRACKET———————-$45
9X50MM FINDER,BLACK,ORION,STRAIGHT,W/BRACKET,QUICK RELEASE BASE,NEW IN BOX—$65
9X50MM FINDER BLK,ORION RIGHT ANGLE CORRECT IMAGE,W/BRKT FOR DOVETAIL BASES–$80
9X50MM FINDER BLACK,CELEST,STRAIGHT,W/BRACKET/O-RING FOR C-11 HD EDGE OTA—-$75
9X50MM FINDER,BLACK,CELEST,STRAIGHT,W/BRACKET/O-RING FOR C-14 US MADE OTA—-$80
10X40MM FINDER,STRAIGHT THROUGH,REPAINTED WHITE,FROM CELESTRON,NO BRACKET—-$65
10X40MM FINDER,ORANGE,CELESTRON STRAIGHT THROUGH,W/GREY SAND CAST BRACKET—$110
9X60MM FINDER FROM MEADE BLUE,R/A ILLUMINATED FINDER,POLARIS RETICLE,W/BRKT-$140
10X50MM FINDER BLACK STRAIGHT THROUGH,FROM CHINA,NO BRACKET——————$50
8X70MM FINDER BLK CUSTOM MFG FROM 70MM/250MM FL BINO LENS,PVC BODY/DRAWTUBE–$60
13X80MM FINDER,BLK,STELLARVUE R/A CORRECT IMAGE,1.25" ILLUM X-HAIR EYPIECE–$195
80MM BLACK FINDER,STELLARVUE,STRAIGHT THROUGH,2" HELICAL FOCUSER,1.25" ADAPT$150
80MM ID FINDER BRKT,BLK,JAPANESE,DUAL RINGS ON 6" LONG BAR,W/FLAT MOUNT BASE-$45
9X60MM BRACKET BLACK WITH QUICK RELEASE BASE FOR MEADE60MM BLUE R/A FINDERS–$50
10X40MM BRACKET,BLACK FOR C-11/14″ SCT'S————————————-$45
10X50MM FINDER,BLACK CELESTRON/SYNTA,STRAIGHT,REPLACEMENT FIBER X-HAIRS——$35
UNIVERSITY OPTICS,3.5" ID FINDERSCOPE BRKT,1 PC BASE,2 RINGS,6 SCREWS,JAPAN–$45
STELLARVUE 95MM ID FINDERSCOPE BRACKET,3 PT SCREWS,4.5"L D/TAIL BAR,Q-R BASE-$50
FEATHER TOUCH FINDER SCOPE BRKT,QUICK RELEASE BASE FOR 40MM TO 55MM FINDERS-$125
LOSMANDY BLACK METAL DOVETAIL BASE FOR RDF 65MM & 90MM FINDERSCOPE BRACKETS–$20
LOSMANDY 5" LONG FLAT PLATE W/NARROW DOVETAIL BLOCK FOR 65/90MM FINDER RINGS-$40
LOSMANDY SMALL BLOCKS,BARS & PLATES FROM VARIOUS DOVETAIL SYSTEMS———$5-$10
PLASTIC BASES,W/2 SCREW HOLES FOR RED DOT FINDERS,FITS SCT'S/NEWTS————$5
WILLIAM OPTICS BLK ALUM DOVETAIL SHOE,FLAT BOTTOM FOR W/O 7X50MM BRKTS-——–$20
TELEVUE Q/R BASE FOR 11" SCT'S:HOLDS STARBEAM & SOL SEARCHER FINDER SCOPES—$20
VIXEN GREEN SQUARE 4 SCREW MOUNTING BASE,CENTER HOLE FOR REFRACTOR FOCUSERS–$15
LUMICON DOVETAIL BASE,1/2" SLOT,BLK ALUM,FLAT BASE,HOLDS FINDER BRACKETS—–$15
CUSTOM DOVETAIL FINDER BASE FOR 3-4" OD TUBE FOR CELEST/ORION TALL 8X50 BRKTS$15
ORION DOVETAIL FINDER BASE,NEWER STYLE,W/SLOTS,BACK FITS 5-8" OD TUBES——-$20
CHINESE DOVETAIL FINDER BASE,6X30 & 8X50 TALL STYLE BRACKETS,4 HOLE PATTERN–$20
MEADE DOVETAIL FINDER BASE:FOR 8-12" OTA'S,USES DUAL RING 8X50/9X60 BRKTS—-$20
PARTIAL DOVETAIL BASE FOR ORION/CELEST 8X50MM BRKTS,NO BASE FOR OTA———-$10
FINDER/MOUNT PLATE BRKT,FLAT TOP,CURVED FOR 16-20″ TUBE,D-TAIL BASE———-$25
BRACKET,BLACK,5″ LONG,W/FLAT TOP/CURVED BASE FOR  4-5″ DIAMETER TUBE———$10
BRACKET,ALUMINUM,5″ LONG,W/FLAT TOP/DOVETAIL BASE,FITS CELESTRON BASE——–$10
ADAPTER PLATE FOR C-11 OTA FINDER HOLES,ACCEPTS C-14 RADIUSED ACCYS———-$15
ADAPTER PLATE FOR C-14 OTA FINDER HOLES,ACEPTS C-11 RADIUSED ACCY'S———-$15
STRAIGHT THROUGH ADAPTER TUBE FOR CELEST 8X50 ILLUM R/A FINDERS————–$25
6X30MM WHITE VIXEN FINDER,MISSING SCREW IN EYEPIECE ASSEMBLY—————–$20
8X50MM,FINDER TUBE,WHITE,.965″ EYP,HELICAL FOCUS,NO LENS,BRKT—————-$35
8X50MM FINDER,WHITE,STRAIGHT,FIXED EYEPIECE,NO BRACKET———————–$35
50MM FINDER WITH BINOCULAR LENS,PVC TUBE AND FOCUSER,NO EYEPIECE————-$20
CELEST 8X50MM BODY,ORANGE,HELICAL FOCUSER,NO LENS OR EYP HOLDER————–$25
CELESTRON 8X50MM POLARIS FINDER,W/LENS/CELL,REAR FLANGE,NO DIAG,ILLUM OR EYP-$60
CELESTRON 8X50MM POLARIS FINDER TUBE,NO LENS,EYP,DIAG————————$20
CELESTRON 8X50MM POLARIS FINDER TUBE,BLACK,W/REAR FLANGE ONLY—————-$15
CELESTRON 8X50MM POLARIS FINDER TUBE,WHITE,NO OTHER PARTS——————–$12
CELESTRON 8X50MM POLARIS FINDER,BLK,W/STRAIGHT EXT TUBE,NO EYEPIECE———-$50
CELESTRON 8X50MM POLARIS FINDER,BLK R/A,NO EYP,RETICLE OR ILLUMINATOR——–$65
CELESTRON 8X50MM POLARIS FINDER EYEPIECE,WITH DIAGONAL(NO ILLUMINATOR)——-$50
OBJECTIVE LENS/CELL,BLACK,CELESTRON 8X50 FINDER,—————————–$25
DOUBLE X-HAIR GLASS RETICLE INSERT FOR MEADE 12MM MA EYP'S,NEW—————$20
MEADE #705 MICROMETER MEASURING SCALE GLASS RETICLE FOR 1.25" 12MM MA EYP'S–$20
ILLUMINATOR TELEVUE,SCREW IN STYLE,SILVER/BLACK,BATTERY SECTION NOT WORKING–$20
ILLUMINATOR,CELEST PULSTAR SCREW IN ILLUM,ADJUSTABLE DELAY/PULSE TIME——–$35
ILLUM,SCREW IN STYLE,BLACK USES LR-44 BATTY,ADJ DELAY/PUSLE TIMER INTERVALS–$40
ILLUM,SLIP IN STYLE FOR CELEST 8X50 POLAR FINDER,NEW TYPE,USE 2 LR-44 BATTYS-$50
GLASS ETCHED X-HAIR RETICLE IN 1″ DIAMETER METAL CELL————————$20
EYEPIECE FROM MEADE 8X21MM FINDER SCOPE FROM MEADE 90MM ETX——————$10
OBJECTIVE LENS AND CELL FROM 8X21MM MEADE ETX FINDERSCOPES——————-$10
CELESTRON X-HAIR EYPIECE FROM 6X30 ORANGE FINDERS,W/ALUM OBJECTIVE RING——$25
CELESTRON X-HAIR EYEPIECE FROM 5X24 FINDERSCOPE,SCREWS INTO TUBE————-$20
.965" EYPEIECE FROM MEADE 6X30 FINDER,NO X-HAIRS,JAPAN———————–$25
CELESTRON EYEPIECE FROM 5X24 FINDERSCOPE,NO X-HAIRS.SEE ABOVE—————-$15
CELESTRON EYEPIECE FROM ORANGE OLD STYLE 10X40MM FINDERS,NO X-HAIRS———-$35
CELESTRON EYEPIECE/HOLDER,W/RETICLE FROM 8X50 POLARIS FINDERS,NO ILLUM——-$45
CELEST EYEPIECE/HOLDER,FR 8X50 POLARIS FINDER,NO RETICLE OR ILLUMINATOR——$30
POLAR ALIGNMENT CARD FOR CELEST ILLUM POLARIS FINDERS FOR C-8/11 SCTS———-$10
POLAR REFERENCE CARD FOR R/A 8X50,9X60MM MEADE ILLUMINATED FINDERS———–$10
MEADE OBJECTIVE LENS AND CELL FROM 8X21MM FINDER FROM 90MM ETX MAK———–$10
PAIR OF 30MM ID FINDER RINGS,BLK,3 SCREW,CURVED BASE FOR 3-6″ OTA————$30
37MM FINDER RING,ONE ONLY,BLACK ALUMINUM, FOR 3-5" OD TUBES——————$20
70MM ID FINDER RING,3 SCREW,FLAT BOTTOM,1 ONLY FR TALL STYLE CELES 8X50 BRKT-$10
PAIR OF 40MM ID FINDER RINGS,BLK CUSTOM STEEL 3 POINT SCREWS FOR 6" OD TUBES-$25
PAIR OF 53MM ID FINDER RINGS,BLACK,UNITRON,ON 14" BAR FITS 4-4.5" OD TUBES—$60
PAIR OF 54MM ID FINDER RINGS,BLACK,UNITRON,REPAIRED BASE,FITS 3" OD TUBES—-$40
PAIR OF 60MM ID FINDER BRACKETS,BLACK 3 POINT SCREWS,FLAT BASE—————$25
PAIR OF 60MM ID FINDER BRKTS,CUST BLK PAINT STEEL CURVED BASE FOR 5-6" TUBES-$25
PAIR OF 60MM ID FINDER BRKTS,CUSTOM,STEEL,3 PT SCREW CURVED BASE,16-18" TUBE-$40
PAIR OF 60MM ID FINDER BRACKETS,BLACK ALUMINUM,5.5" TALL FITS 12-16" OD TUBE-$50
PAIR OF 63MM ID FINDER BRKT,BLK,ALUM,LOW PROFILE,3 SCREW FOR 9-10" OD TUBES–$45
PAIR OF 63MM ID HD VIXEN P/B MT RINGS,W/THUMB WHEEL FOR CELEST 60MM REFRACT–$95
63MM TUBE CLAMP FOR IMPORTED 60MM REFRACTORS,W/2 BOLT DIAMOND SHAPE FOR GEM–$35
UNITRON 50MM ID CLAMP RING FOR SOLAR ROD & SCREEN ASSEMBLY,ONE ONLY———-$30
LOSMANDY ADJUSTMENT SCREWS ALUM,FINE THREAD,NYLON TIP FOR G/SCOPE RINGS——-$5
UNITRON 80MM ID FINDERSCOPE BRACKETS,NON ORIGINAL SCREWS FOR 3" OD TUBES—–$60
MEADE 65MM ID FINDER/GUIDE SCOPE RINGS,BLACK/3 SCREW,CURVED BASE————-$40
MEADE 65MM ID FINDER/GUIDE SCOPE RINGS,BLACK,NO SCREWS,CURVED BASE,USED,—–$20
MEADE 95MM ID FINDER/GUIDE SCOPE RINGS,BLACK/3 SCREW,CURVED BASE————-$45
MEADE 95MM ID FINDER/GUIDE SCOPE RINGS,BLACK,USED NO SCREWS,CURVED BASE,—–$25
MEADE 95MM ID FINDER/GUIDE SCOPE RING(1 ONLY) 3 SCREW CUVRED BASE————$25
76MM ID GUIDESCOPE RINGS,W/DOVETAIL BASE,MTS 60MM OTA ON C-8 SCT————-$40
76MM ID GUIDESCOPE RING,DOVETAIL BASE,FOR 60MM REFRACTOR ON C-8 SCT———-$20
76MM ID CLAMP RING FOR BRANDON/UNITRON REFRACTORS,HOLDS FINDER BRACKET——-$25
BASE FOR 76MM ID GUIDESCOPE RINGS,MOUNTS ON FRONT/REAR OF C-8 CELL———–$10
80MM HINGED CLAMP,RING MOUNTS FINDER & GUIDE SCOPES ON REFRACTORS————$20
80MM ID CLAMP RING 1 PIECE STYLE FOR CHINESE 80MM REFRACTORS—————–$30
90MM ID P/B/MT RINGS,THUMB WHEEL,H/D,FOR VIXEN/CELES 80/90MM REFRACTOR——$100
90MM ID CLAMP RINGS,R/ANGLE BRKTS TO GO ON ¼-20 THREAD TRIPOD SCREWS———$60
90MM ID CLAMPING MOUNT RINGS FOR CELEST/VIXEN 80/90MM REFRACTORS————-$65
90MM MOUNTING RINGS,GREY,FOR MEADE 80/90MM REFRACTOR ALT-AZ/EQ MT————$35
90MM MOUNTING RINGS,GREEN,VIXEN/CELEST,80/90MM REFRACTORS,ALT-AZ MT———-$35
90MM MOUNT RINGS,BLK,VIXEN/CELEST,80/90MM REFRACTOR,ALT-AZ&POL MT————$45
90MM MOUNTING RING,BLACK,VIXEN/CELEST,80/90MM REFRACT,SUPER-POL MT———–$25
90MM MOUNTING RINGS,BLACK,FOR MOD. 320 MEADE 80MM REFRACTOR ON EQ MT———$40
90MM MOUNTING RINGS BLK,W/DOVETAIL BAR: FOR 80/90MM REFRACTS ON CG-3 MTS—–$40
90MM G/SCOPE RINGS,3 PT NYLON TIP SCREWS,BOTTOM DRILLED/TAPPED,FOR BLOCKS,—$60
90MM ID LOSMANDY GUIDESCOPE RINGS ON DOVETAIL PLATE————————–$80
90MM ID FINDER/GUIDE SCOPE RINGS WITH FLAT BASE 3 POINT SCREWS—————$45
90MM ID TUBE CLAMP ASSY,CELEST REFRACTORS,BUILT IN VIXEN DOVETAIL BAR——–$35
93-95MM TUBE CLAMP FOR MEADE 90MM/800MM REFRACTORS ON DS/2000 GO-TO MT'S—–$25
93-95MM DIAM LOWER HALF OF MEADE TUBE CLAMP ASSEMBLY FOR 90MM REFRACTORS——$5
3.375" TUBE MT/PIGGY BACK RING,BLK,W/TOP BRKT/THUMB WHEEL W/1/4-20 SCREW—–$30
3.75" ID GREEN VIXEN G-SCOPE/F-SCOPE RINGS W/3 NYLON TIP SCREWS/FLAT BASE,—$75
3.75" ID BLACK VIXEN G-SCOPE/F-SCOPE RINGS,W/3 NYLON TIP SCREWS/FLAT BASE,—$75
3.75" STELLARVUE FINDERSCOPE RINGS,W/THIN BAR,DOVETAIL BRACKET AND Q/R BASE–$55
3 7/8" GUIDE SCOPE RING BLACK ALUMINUM,3 POINT SCREW,ONE ONLY—————-$20
95MM VIXEN BLK GUIDE/FINDER SCOPE RINGS W/3 POINT SCREWS,RADIUS BLOCKS,——$75
4" ID TUBE MOUNTING RINGS FROM PARALAX,FELTED,DRILLED & TAPPED FLAT TOPS—-$100
4" ID MOUNTING RING W/2.75" ID FINDERSCOPE RING ASSEMBLY,PIGGY BACK SET UP—-25
4" ID GUIDE SCOPE RING WITH NYLON SCREWS,ROUND WITH NO FLAT AREA,ONE ONLY—-$10
4" ID TUBES RING TOP HALF ONLY FOR CELESTRON/SYNTA C-4R REFRACTOR————$10
4" ID ADM,R-100 ADJ GUIDE SCOPE RING SET,3 PT NYLON TIP SCREWS,W/RISER BLOCKS$75
4" ID GUIDESCOPE RINGS,CHINESE,3 PT NYLON SCREW,1/4" SINGLE MOUNTING HOLE—-$25
4.25" LOSMANDY GUIDE SCOPE RINGS W/MA DOVETAIL BLKS FOR D SERIES PLATES—–$110
4.25" ID LOSMANDY GUIDE SCOPE RINGS,DOVETAIL BLOCKS,FOR V/D SERIES PLATES—$125
4.25" ID ALUM,BLACK PAINTED GUIDE/F-SCOPE RINGS,3 PT NYLON SCREWS,NO BASE—-$35
4 3/8″ ID FINDER/GUIDESCOPE RINGS BLACK,CURVED BASE, 3 POINT SCREWS———-$45
4.4" ID GUIDE SCOPE RINGS,A-P,BLACK WRINKLE PAINT,FLAT BASE,3 POINT SCREWS–$100
4.5" ID FINDER/GUIDE SCOPE RINGS,3 POINT SCREWS,BLK,FLAT BASE,CELES/SYNTA—-$45
4.5″ ID HEAVY DUTY CLAMP RING WITH FLAT BASE,2 PIECE,NON HINGED TYPE———$25
4.5" WIDE D-TAIL BLOCKS FOR OLD STYLE PLATE———————————$125
5" ID ADM D SERIES RING SET(DR125-D),3 POINT NYLON TIP SCREWS,ON D/T BLOCKS-$110
5" ID ADM MDS SERIES DOVETAIL RING SET,3 PT NYLON TIP SCREWS,W/MDS BLOCKS—$100
5" ID ADM VR-125 D/TAIL RING SET,3 PT NYLON TIP SCREWS,VIXEN TYPE D/T BLOCKS$100
5" ID ADM R-125 D/TAIL RING SET,3 PT NYLON TIP SCREWS,WITH RISER BLOCKS——$80
5" ID LOSMANDY GUIDESCOPE RINGS/MA D/T BLOCKS FOR D SERIES D/T PLATES——-$125
5.125″ CUSTOM ALUM RING,NO FELT,ADJUSTABLE TO 5.5″—————————$30
5.25-5.5″ HINGED CLAMP RING FOR IMPORTED REFRACTORS————————–$25
5.25-5.5" CLAMP RINGS,GREY,HEAVY DUTY,EXTRA WIDE,W/THICK FELT,CHINESE——–$60
5.25"ID TUBE MOUNTING RINGS,FROM MEADE NEWTS,FITS MOST 4.5" NEWTS————$25
5.25 ID CLAMPRINGS FOR TUBE HOLDING OR CN BE USED AS A GUIDE/FINDER SCOPE—-$25
5.5" ID TUBE MOUNTING RINGS,CLAM SHELL TYPE,FOR BUSHNELL/CELEST/114MM OTA'S–$35
5.5″ ID GUIDESCOPE RINGS,W/DOVETAIL BLKS:FITS LOSMANDY/CELE D-T BAR———$115
5.5" ID MOUNTING RINGS,GREY,FOR CELESTRON NEXSTAR 114MM NEWTONIAN OTA——–$40
5.5″ ID HINGED RINGS,FITS OLD C-5 SCT'S/CELEST F/S 4.5″ REFLECTOR————$50
5.5″ DIAMETER HINGED RING FROM VIXEN FOR 4.5″ NEWTONIAN REFLECTORS———–$25
5.5" DARK GREY TUBE RING FOR POWERSEEKER 114MM F/8 NEWT OTA——————$25
5.5" DARK GREY TUBE RINGS:CELESTRON P/SEEKER 114M F/8 OTA,NO CHROME LOCK NUTS$20
5.5″ TUBE RINGS FOR CELESTRON C-4.5 OTA/COMET CATCHER JR,PAIR—————-$45
5.5" GREY MEADE TUBE RING,HINGED FOR 114MM NEWTONIAN OTA ONE RING ONLY——-$45
5.5" TUBE CLAMP ASSY,W/DOVETAIL BAR FOR 4.5" NEWTS,FOR NEW TYPE CG-3 MTS—–$45
5.5" TUBE HOLDER CLAMSHELL,FELT LINED,BLACK,FROM JAPAN,TWO BOLT HOLE PATTERN-$45
PARRALAX 5.5″ ID STANDARD HINGED RINGS,BLACK——————————–$125
5 3/8" BLACK ALUMINUM GUIDE SCOPE RINGS WITH FLAT BASE,3 POINT SCREWS,——-$50
6" ID GUIDE/FINDERSCOPE RINGS,ALUMINUM,3 POINT SCREWS,6 3/8" OD,PAIR———$35
6.25" MOUNT RINGS,BLK,HINDGED,FOR CELEST 127MM P/SEEKER+130MM A/M NEWTS——$50
6.3" LOSMANDY GUIDE SCOPE RINGS W/MA DOVETAIL BLKS FOR D SERIES PLATES——–$160
5.75″ ID GUIDE SCOPE RINGS,BLACK ALUM,W/CURVED BASE FITS 16″ OD TUBE———$95
7" ID RINGS,BLACK ALUMINUM,HINGED,FLAT BOTTOM,FITS ORION/SYNTA 6" F/5 NEWT'S-$50
7″ ID RINGS,ALUMINUM,BLACK PAINTED,FLAT BOTTOM,OLDER OPICTAL CRAFSMEN——–$75
7" ID HINGED ALUM TUBE RINGS FR MEADE FOR US MADE 628/626 SERIES NEWT OTA'S–$85
6 7/8" ID MOUNTING RINGS FROM JAPAN FOR VIXEN AND CELESTRON 6" F/5 NEWT'S—-$95
7" ID TUBE PARALLAX RINGS,1"W,TOP/BOTTOM TAPPED 1/4-20,60MM & 3.5" SPACING–$195
7" ID TUBE RINGS HEX SHAPE ASTROPHYSICS REFRACT DRILLED/TAPPED TOP/BOTTOM—$125
7" ID RINGS FOR CRITERION 6" F/8 NEWT OTA,HINGED,MOUNTS TO FLAT SADDLE PLATE-$75
7" ID TUBE RING FOR CRITERION OR OPTICAL CRAFTSMEN OTA'S———————$40
7″ ID MOUNTING RING FOR 6″ NEWT REFLECT,HAS TOP RUBBER STRAP—————–$10
7.25" ID HINGED ALUM TUBE RING FOR MEADE 626 & 628  6" NEWTONIANS,ONE ONLY—$45
7 3/8" HEAVY DUTY/THICK STYLE ALUM END RINGS FOR 6" NEWT REFLECTORS———-$65
7.5" ID UNFINISHED H-DUTY ALUM TUBE RING HALVES,HINGED,UNTAPPED————–$15
7.5" ID H-DUTY ALUM TUBE RINGS,HINGED,FLAT BOTTOM,TAPPED HOLES,NO FELT,—–$125
7 5/8" GUIDESCOPE RING FOR LARGE NEWT'S,3 POINT SCREW, ONE ONLY————–$35
7.75" ID PIGGYBACK MOUNTING RING FROM VIXEN IN JAPAN,FITS VIXEN NEWTS——-$100
8.25″ ID CUSTOM WOOD GUIDE SCOPE RINGS,3 POINT SCREWS,CURVED BASE————$35
8.75"-9" ID VIXEN BLACK TUBE RING, FOR C-8 ON SUPER POLARIS MOUNT————$50
8.75" ID NEWT TUBE RINGS,OPTICAL CRAFTSMEN,WAS 9.5" ID,RUBBER SHIM/FELT ADDED$75
9" ID LIGHT WEIGHT ALUMINUM TUBE RINGS,CLAM SHELL STYLE———————-$35
9.25"-9.5" ID CHINESE TUBE RINGS FOR 8" NEWTONIANS—————————$50
9.25" ID PAIR OF NEWTONIAN RINGS FROM CELESTRON/SYNTA FITS 8" NEWT OTA'S—–$60
9.75" PAIR OF HEAVY DUTY THICK ALUM END RINGS FOR FIBERGLASS NEWTONIAN TUBES-$95
185MM ID TUBE RING,BLACK,W/3 POINT NYLON SCREWS——————————$10
11.25" ID CELEST/SYNTA BLACK TUBE RINGS FOR CELEST 10 NEWT TUBES,PAIR——–$65
CUSTOM ALUMINUM HALF CRADLE,BLACK,FITS 90MM OD TUBE DIAMETER—————–$45
CUSTOM ALUM END RINGS 16.5" ID, 2" WIDE,GOES AROUND CIRCUMFERENCE OF SONOTUBE$75
CUSTOM ALUM CAGE ASSY FELT LINED 17.5" ID,19.5" OD,LOSMANDY 20" DOVETAIL BAR$695
HD CAST ALUM RINGS,FOR ROTATING RING ASSY ON OPTICAL CRAFTSMEN 16.5" OD TUBE$100
PLASTIC DOBSONIAN TUBE TRUNNIONS FOR 12" DIAMETER NEWT'S,FROM CHINA———-$25
CUSTOM ALUM RING FOR ROTATING RINGS/TRUSS,12.75″OD,3/4″W,3/8″ THICK———-$35
CUSTOM ALUM UPPER CYLINDER FOR TRUSS TUBE TELESCOPE,12"OD BY 8" LONG———$35
CUSTOM ALUM LOWER CYLINDER FOR TRUSS TUBE TELESCOPE,12" OD BY 17" LONG——-$45
CUSTOM ALUM "V" SHAPED TRUSS POLES FOR NEWT TELESCOPE TUBE,21"LONG/SIDE——$25
CUSTOM ALUM "V" SHAPED TRUSS POLES FOR NEWT TELESCOPE TUBE, 11"LONG/SIDE——-$35
***** CCD'S/AUTOGUIDERS/35MM CAMERAS,LENSES,PHOTO ADAPTERS & ACCY'S *****
ASTROVID STELLACAM-3 CCD CAMERA,W/CONTROL BOX,,AC-12VDC ADAPTER/INSTRUCTIONS$250
SBIG E-FINDER WITH FR-237 FOCAL REDUCER,EXTENSION TUBES & INSTRUCTIONS——$150
SBIG CCDH-1 CAMERA WITH CORD————————————————$175
SBIG REMOTE GUIDE HEAD WITH CABLE AND INSTRUCTIONS,NO BOX——————-$350
SBIG 5 SLOT 2" FILTER/CELL WHEEL,TAKES 50.8MM UNMOUNTED FILTERS ALSO———$65
ASTROPHYSICS ADAPTER FOR QSI 500 SERIES CCD CAMERAS TO 2.7"/4" A/P FOCUSERS–$75
STARLIGHT EXPRESS LODESTAR AUTOGUIDER,W/SOFTWARE COPY & CABLES,WITH BOX—–$350
ORION STAR SHOOT COLOR CCD CAMERA/CABLE,DEEP SKY IMAGING AC-DC POWER SUPPLY–$75
ORION STAR SHOOT,AUTOGUIDER,WITH SOFTWARE AND CABLES AND MANUAL,NO BOX——$175
ORION STAR SHOOT SOLITARE STAND ALONE AUTOGUIDER(52074)FROM ITALY,———-$150
ORION 50MM MINI GUIDESCOPE,WITH BRACKET & QUICK RELEASE BASE,MANUAL———-$75
ORION NAUTILUS MOTORIZED 4 POSITION FILTER WHEEL,FOR 2" FILTERS,W/CELL,BOX–$250
MEADE DEEP SKY IMAGER,W/AUTOSTAR SUITE,W/CABLES,SOFTWARE,INSTRUCTIONS & BOX-$100
MEADE AUTOSTAR SUITE LPI CCD CAMERA/AUTOGUIDER & SOFTWARE,NEW OLD STOCK—–$125
MEADE AUTOSTAR SUITE LPI CCD CAMERA/AUTOGUIDER,USB CORD,NO SOFTWARE,MANUAL—$50
POINT GREY DIGITAL VIDEO STILL CAMERA.3 MEGAPIXEL,FLEA 3,C-MOUNT————$295
POINT GREY 110V TO 12V DC P/S,1.25 AMP,WALL MT,FOR PT GREY DIG STILL VID CAM-$35
POINT GREY 9 PIN-9 PIN CABLE,4.5M ROHS FIREPRO FOR PT GREY DIG STILL VID CAM-$25
MONOCHROME EYEPIECE/VIDEO CAMERA,RCA CORD,WORKS OFF 12 VDC (NO POWER CORD)—$20
HAMILTON BLACK AND WHITE VIDEO CAMERA WITH COMPUTAR LENS———————$35
LKGAMI BLACK AND WHITE VIDEO CAMERA,NO LENS———————————-$25
MEADE MY SKY COMPUTER/AUDIO/VIDEO SYSTEM W/GPS,30K OBJ,VERS 1.3B,NIB——–$150
CELESTRON SKY SCOUT HAND HELD COMPUTERIZED STAR FINDER W/GPS & AUDIO/VIDEO–$225
CELESTRON/WILLIAMS COLD CAMERA,NO INSTRUCTIONS——————————$200
BOLEX-PAILLARD 8MM MOVIE CAMERA FROM SWITZERLAND,3 LENSES IN ROTATING TURRET,
REFLEX VIEWFINDER,MULTI FRAME SPEED,WIND UP MOTOR,WITH ORIGINAL ACCESSORIES,LENS
HOODS,FILTERS,REWIND CRANK,MANUAL AND CARRY CASE—————————-$250
TELESAR R/A MIRROR ASSY FOR FRONT OF TELEPHOTO LENS,REDIRECTS LIGHT 90 DEG—$20
CANON 2X-A TELECONVERTER LENS,MINT COND FOR MANUAL BAYONET MT LENSES–——–$195
CANON 1.4X-A TELECONVERTER LENS,MINT CONDITION FOR BAYONET FD CANON LENSES–$195
OLYMPUS SP-510UZ 7.1MP DIGITAL CAMERA,A/FOCUS 6.3MM-63MM ZOOM LENS,NO MANUAL-$75
CANON REBEL XT DIGITAL SLR BODY,W/MANUAL AND BATTERY CHARGER—————-$100
CANON T-90 CAMERA BODY,BLACK,MULTI-MODE,MANUAL FOCUS,———————–$495
CANON COMMAND BACK 90 FOR TIME EXPOSURE,DATE/TIME PRINTING.W/T-90———–$250
CANON 300TL FLASH FOR DEDICATED MULTI-MODE USE WITH T-90 CAMERA————-$295
CANON AC POWER ADAPTER KIT FOR EOS REBEL XSI DLSR,1 W/BOX,AND,1 W/O BOX——$75
VIVITAR 283 FLASH W/TILT HEAD & REMOTE CORD,FITS STANDARD HOT SHOES———-$75
VIVITAR 285 FLASH W/ZOOM AND TILT HEAD,FITS STANDARD HOT SHOES—————$85
KODAK 16MM F/4.5 CAMERA LENS,ADJUSTABLE IRIS———————————$25
TELEX SUPER SESTAR 2" F/12 PROJECTION LENS FOR 16MM PROJECTORS,NEW,NO BOX—-$50
BELL AND HOWELL,3″ DIAM LENS IN CELL,POSS PROJECTION LENS,FL UNKNOWN———$45
PERKIN ELMER 12″ FL CAMERA LENS,F/4,MANY CLEANING MARKS,RED FILTER———-$195
CUSTOM MAKSUTOV 8" FL F/1.5 LENS W/CUSTOM 35MM FILM HOLDER,TRIPOD ADAP BLOCK$175
CONTAX REAL TIME WINDER FOR RAPID FILM ADVANCE WITH OLDER 35MM SLR'S———$75
PRO OPTIC 500MM F/6.3 MIRROR LENS,W/UNIVERSAL MOUNTED T-THREADED RING,NIB—$100
CANON 300MM F/4 FD SSC TELEPHOTO LENS,W/TRIPOD ADAPTER & CASE—————$575
CANON 200MM F/4 FD MACRO/TELEPHOTO LENS,FOCUSES TO 1:1 RATIO—————-$450
CANON 200MM F/2.8 FD TELEPHOTO,INTERNAL FOCUS,72MM FILTER——————-$395
CANON 100MM F/4 FD MACRO LENS,FOCUSES TO 1/2 LIFE SIZE MAGNIFICATION——–$325
CANON 85MM F/1.8 FD SHORT TELEPHOTO LENS,W/CASE,W/HOOD———————-$295
CANON 50MM F/1.4 FD STANDARD LENS,W/52MM FILTER,& HOOD———————–$95
CANON 50MM F/1.8 FD STANDARD LENS FOR MANUAL FOCUS CAMERAS——————-$50
CANON 50MM F/1.8 FL STANDARD LENS,FOR STOP DOWN METERING———————$45
CANON 35MM F/2 FD WIDE ANGLE LENS,63 DEGREE DIAG,W/52MM FILTER,HOOD———$295
CANON 28MM F/2 FD WIDE ANGLE LENS,74 DEGREE DIAG,W/52MM FILTER,HOOD———$275
CANON 24MM F/2.8 FD SSC WIDE ANGLE LENS,84 DEGREE DIAG,W/55MM FILTER——–$200
CANON 15MM F/2.8 FD FISHEYE LENS,BUILT IN YELLOW/ORANGE/RED FILTERS———$650
CANON 14MM F/2.8L ASPHERICAL ULTRA WIDE 114 DEGREE DIAG,W/CASE————-$1595
CANON 80-200MM F/4 ZOOM LENS,FD SSC,TWO RING FOCUS/ZOOM,W/CASE————–$350
CANON 35-105MM F/3.5 ZOOM LENS,FD,TWO RING FOCUS/ZOOM,W/CASE,HOOD———–$225
CANON 20-35MM F/3.5L ASPHERICAL FD ZOOM,TWO RING FOCUS/ZOOM,W/CASE———-$995
CANON 15MM TO 150MM F/2.8 ZOOM TV LENS WITH W/MALE T-THREADS,FROM JAPAN——$35
FUJINON JAPANESE 6X TV F/1.2 ZOOM LENS,12.5MM TO 75MM FL,WITH MOTOR & GEARS–$50
TV 6X ZOOM LENS 10.5MM TO 65MM FL,JAPAN,W/MACRO FOCUS,WIRED FOR 12V DC POWER-$35
RUBBER BULB W/36″ LONG & 1/4″ DIAM AIR HOSE FOR CABLE RELEASE SYSTEMS——–$25
CUSTOM CABLE RELEASE/SHUTTER ASSEMBLY FOR FILM PHOTOGRAPHY——————-$25
CABLE RELEASE WITH LOCK 10" LONG ——————————————–$10
CABLE RELEASE WITH LOCK,12" LONG,BLACK OR CLEAR VINYL CABLE——————$15
CABLE RELEASE WITH LOCK,12″ LONG FITS OLDER NIKON F SERIES CAMERAS———–$15
CABLE RELEASE WITH LOCK 13.5" LONG,BLACK VINYL CABLE————————-$15
CABLE RELEASE WITH LOCK 16" LONG,BLACK CLOTH———————————$15
CABLE RELEASE,NO LOCK 17″ LONG————————————————$7
CABLE RELEASE,W/LOCK,18" LONG————————————————$10
CABLE RELEASE,NO LOCK,20″ LONG———————————————–$10
CABLE RELEASE W/LOCK,DELUXE VERSION,20″ LONG———————————$20
CABLE RELEASE,NO LOCK,21″ LONG———————————————–$15
CABLE RELEASE W/LOCK 21" LONG WITH LOCK————————————–$18
CABLE RELEASE W/LOCK 24″ LONG————————————————$22
CABLE RELEASE,RUBBER AIR BULB STYLE,W/6 FOOT CORD—————————-$20
CABLE RELEASE,AIR BULB STYLE,W/15 FOOT CORD———————————-$20
STITZ PISTOL GRIP W/18″ CABLE RELEASE—————————————-$25
BAUSCH & LOMB PARAXIAL CAMERA MT FOR 35MM PIGGYBACK PHOTOGRAPHY————–$30
BLACK METAL,SLOTTED CARRY HANDLE/PIGGYBACK BRKT FR WHITE C-5 SPOTTER/OTA,6"L-$25
CUSTOM PIGGYBACK BRACKET FOR CELEST C-5 OTA,HAS RECTANGULAR BLOCK W/2 HOLES–$30
CELEST C-5 PIGGYBACK BRACKET FOR ORANGE AND BLACK ORIGINAL C-5 SCT OTA'S—–$45
CUSTOM PIGGYBACK BRACKET FOR 8" SCT'S,ALUMINUM,3"LONG X 2"TALL—————$20
CUSTOM BRACKET CAMERA MOUNTING PLATE,ANTI TWIST DOUBLE LOCK FEATURE———-$50
CUSTOM BRACKET(FS)FLASH QUICK RELEASE MOUNTING PLATE(SUNPAK BARREL TYPE)—–$25
CUSTOM BRACKET(FT)FLASH MOUNTING PLATE,SHOE TYPE,NEW————————-$25
CUSTOM BRACKET(QR)TRIPOD QUICK RELEASE(BRACKET TO TRIPOD)NEW—————–$40
CELEST C-8 PIGGYBACK MOUNT SHORT STYLE FOR 35MM SLR W/SHORT LENS————-$45
CELEST C-8 PIGGYBACK MOUNT SHORT STYLE,CUT/RESHAPED BASE FOR 35MM SLR'S——$20
CELEST C-8 PIGGYBACK MOUNT SHORT STYLE WITH LARGER ALUMINUM LOCKING KNOB—–$35
CELEST C-8 PIGGYBACK MT,SHORT STYLE,MODIFIED W/LARGER HOLE FOR SCREW———$30
CELEST C-8/11 PIGGYBACK MOUNT TALL STYLE FOR 35MM SLR'S W/SHORT LENSES——-$40
CELEST C-8 PIGGYBACK MOUNT,2 PIECE STYLE MISSING CARRY STRAP,FROM S-P C-8—-$35
CELEST C-8 PIGGYBACK MOUNT/CARRY STRAP FOR C-8 OTA ON SUPER POLARIS MOUNT—-$50
CELESTRON/VIXEN CARY STRAP,BLK VINYL,7.5" LONG,FOR FLAT TOP REFRACTOR RINGS–$15
CELESTRON C-9.25" SCT PIGGYBACK MOUNT TALL STYLE FOR SLR'S W/SHORT LENSES—-$40
CELESTRON PIGGYBACK MOUNT FOR C-11/C-14,SLIDES ON WEIGHT BAR—————–$35
PIGGYBACK PLATE 6.5" LONG W/ 1/4-20 SCREW/THUMBWHEEL FITS REFRACTOR RINGS—-$35
ADM MINI DOVETAIL CAMERA MOUNT(MDS-DCM),NO DOVETAIL BAR,NEW IN BOX———–$45
LUMICON PIGGYBACK MOUNT,TILTING PLATE,SIDE TO SIDE ADJ,FOR 8-11" SCT'S,NEW—$60
LUMICON PIGGYBACK MOUNT MODIFIED FOR LARGE DIAM TUBES,SHALLOW CURVED BASE—-$25
LUMICON PIGGYBACK MOUNT FOR CELESTRON 8″ SCT'S——————————-$50
MEADE 8" PIGGYBACK CAMERA MOUNT FOR  2080 SCT'S——————————$40
MEADE 10″ PIGGYBACK CAMERA MOUNT FOR 2120 SCT'S——————————$40
TV/CARTON/JAPAN GUIDING MOUNT ASSY FOR 40-80MM REFRACTOR G/S,FLAT BASE,RARE-$150
TAKAHASHI MEDIUM GUIDING MT ASSY FOR GUIDING FS-78 OTA'S ON SADDLE PLATES—$350
CELESTRON TANGENT ASSEMBLY FRAME FOR C-14 TUBE ASSEMBLY———————-$45
CELESTRON TANGENT ASSEMBLY FRAME FOR C-11 TUBE ASSEMBLY———————-$45
CELESTRON TANGENT ASSEMBLY FRAME FOR C-8 TUBE ASSEMBLY———————–$45
CELEST TANGENT ASSY ADAPTER PLATE FOR C-11 TUBE FOR C-8 TANGENT FRAME——–$20
MOUNTING BRACKET-SOLIGOR 135MM F/1.8 TELEPHOTO LENS,BY ROBERT LITTLE———$25
MOUNTING BRKT PLATFORM ASSY,HOLDS 35MM SLR BEHIND EYP FOR PROJ ON NEWTS——$35
MOUNTING BRKT PLATFORM ASSY,PARITAL NO CHROME ROD OR SUPPORT ARM SEE ABOVE—$20
MOUNTING BRACKET/PLATFORM,TASCO,CLAMPS ON REFRACTOR DRAWTUBE,HOLDS 35MM SLR–$35
COMPACT BINO MT,LEATHER/VELCRO HOLDS 7X50MM SCREWS TO TRIPOD,NEW————-$30
TRIPOD ADAPTER BLOCK FOR 3" TO 4" OD TUBES WITH 1/4–20 THREADED HOLE———$20
TRIPOD ADAPTER BLOCK FOR C-8 SCT OTA'S TO CAMERA TRIPODS WITH 1/4-20 SCREWS–$95
TRIPOD ADAPTER BRACKET,MEDIUM DUTY FOR BINOS IN 50 TO 80MM SIZE RANGE——–$18
TRIPOD ADAPTER BRACKET,LIGHT WEIGHT PLASTIC,FOR BINOS TO 50MM—————-$15
TRIPOD ADAPTER BRACKET,MEDIUM DUTY,METAL FOR 50MM TO 80MM BINOS,CELESTRON—-$20
TRIPOD ADAPTER BRACKET HEAVY DUTY,METAL VERSION FOR 70MM TO 90MM BINOS-——–$20
TRIPOD ADAPTER BRACKET 2″ ID FOR SUPPORTING TELEPHOTO LENSES—————–$15
TRIPOD BRKT/SCT ADAPTER-POLAROID SX-70,W/ELECT EXPOSURE/SHUTTER H/B———-$50
TRIPOD ADAPTER MOUNT HEAD,W/SLOW MOTION CONTROL KNOBS FOR CAMERA/SCOPES——$40
CAR WINDOW MOUNTING HEAD FOR CAMERA OR SMALL SCOPE,FROM SWIFT/CELESTRON——$35
CAR WINDOW MOUNT HEAVY DUTY,FOR SPOTTING SCOPE OR CAMERA OR BINOS————$25
CAMERA/SPOTTING SCOPE ADAPTER HEAD FOR SMALL GEM'S W/OVAL/2 BOLT HOLE SADDLE
PLATE AS USED ON JAP/CHINESE CG-3 & LIKE MTS,W/1/4"-20 SCREW/THUMBWHEEL——$35
LIGHTWEIGHT ALUM TRIPOD EASEL STAND,W/ HOOKS FOR DISPLAY CARD,34-64" TALL—-$15
BRON QUICK MOUNT D-TAIL TRIPOD ADAPTER BLOCK FOR 3/8" SCREWS TO ¼-20 THREADS-$25
TRIPOD HEAD,1/4-20 THREADED HOLE,CURVED TOP PLATE HOLDS SMALL TUBES———-$20
BOGEN #482 MINI BALL/SOCKET FOR CAMERAS ON TRIPOD HEAD,FROM ITALY————$25
BOGEN #3009 SWIVELING MINI BALL HEAD FOR TRIPODS W/1-4/20 THREADED SCREWS—-$30
MINI BALL HEAD FOR TRIPODS,W/1-4-20 THREADED BASE—————————-$15
PLASTIC RING MOUNT BASES FOR CAMERA TRIPODS,4.25" LONG———————–$15
QUICK RELEASE CAMERA SHOES FOR CHINESE CELESTRON PHOTOGRAPHIC TRIPODS——–$15
CELESTRON PHOTO TRIPOD ADJUSTABLE LEGS,MISSING QUICK RELEASE DOVETAIL SHOE—$25
MINOLTA MINI TABLE TOP TRIPOD,W/BALL HEAD,6″ TALL—————————-$25
SMALL TABLE TOP TRIPOD FOR CAMERAS & SMALL SPOTTING SCOPES,SWIFT————-$25
MINI TRIPOD,TABLE TOP,W/PULLOUT LEGS & BALL HEAD,OHNAR BRAND FR JAPAN,6" TALL$15
MEDIUM TABLE TOP TRIPOD,ADJ HT FOR CAMERAS/SPOTTING SCOPES,SWIFT————-$50
TRIPOD,ADJ HEIGHT,FOR EDMUND SCI ASTROSCAN 4.25″ NEWTONIAN,HAS BROKEN CLAMP–$25
TRIPOD,LIGHT/MED DUTY,ADJ ALUM LEGS 31-52" TALL W/TRAY,PAN & TILT HEAD——-$50
CULLMAN MOD 2800 MED DUTY CAMERA TRIPOD,2 WAY TILT HEAD,3 SECTION,24-58" TALL$30
QUANTARAY L/W CAMERA TRIPOD,3 SECT,20-53" TALL,CENTER POST,MISSING Q/R SHOE–$15
MEADE L/WEIGHT TRAVEL TRIPOD 3 SECT RD ALUM LEGS,PAN/TILT HEAD Q/R SHOE——$15
WORLD TRAVELER L/WEIGHT GOLD ANODIZ ALUM TRIPOD,2 WAY HEAD,3 SECT,22-55" TALL$35
HOLLYWOOD LIGHTWEIGHT TRIPOD, 3 SECT,RD,ALUM BRONZE LEGS,20-48",TILT/PAN HEAD$20
QUICKSET TRAVELLITE TRIPOD,3 SECTION,W/CENTER COLUMN,21-55″ HEIGHT———–$25
QUICKSET ADJUSTABLE TRIPOD,FLUID HEAD,NO AZIMUTH LOCK,32-80″ HEIGHT———-$65
VIVITAR MOD 1321 PROFESSIONAL TRIPOD,3 SECTION,ROUND LEG,3 WAY HEAD,33"-73"-$100
VIVITAR MOD 1220A MEDIUM DUTY TRIPOD,3 SECTION RECT ALUM LEGS,23"-59"——–$30
SUNPACK MOD 8001 LIGHTWEIGHT DUTY TRIPOD,3 SECTION RECT ALUM LEGS,24-60"—–$25
VIDEO/CAMERA TRIPOD,3 SECT,RD LEGS,ADJ HEIGHT,23"-61",GEARED COLUMN,NO SHOE–$25
TARGUS TRIPOD,LIGHTWEIGHT DUTY,7LB MAX CAP,3 SECT,RECT ALUM LEGS,27-66" NIB–$35
SLIK TRIPOD MOD 212 DELUXE,3 SECTION,8-63″,NEEDS QUICK RELEASE PLATE———$35
SIMA PROLINE TRIPOD 3 SECT 19-50″ TALL L/WEIGHT,3 WAY PAN/TILT HEAD———-$35
SOLIDEX VT-89 TRIPOD,3 SECTION,W/REMOVABLE TRIPOD SHOE,28" TO 72" TALL——-$35
ITE VIDEO TRIPOD H-500 MODEL,W/CAM BALANCER,MISSING TRIPOD PLATE————-$50
QUIK LOK TRIPOD,W/CENTER POST MODIFIED W/ALUM FK MT FOR BIG BINOS,48" TO 78"-$50
QUIK LOK TRIPOD,W/CENTER POST,NO HEAD,BLACK ALUMINUM LEGS——————–$35
HERCULES HEAVY DUTY MOVIE CAMERA TRIPOD HEAD,GEARED CENTER,COLUMN,W/PIER & LEGS
W/LOCKING CASTERS,42″ TO 60″ ADJ HEIGHT,80 LB CAPACITY———————-$575
ITE SUPER MASSIVE PROFESSIONAL TV/PHOTO TRIPOD,33-50″ HEIGHT,DOUBLE LEG,DESIGN,
CENTER EXTENDABLE LEGS W/FLAT PLATE+SPIKE FEET,TILT/PAN HEAD,WITH,DUAL ADJUSTBLE
DUAL HANDLES & FRICTION/LOCKING KNOBS,300 LB CAPACITY———————–$795
MAJESTIC ADJ HEIGHT VIDEO/MOVIE CAMERA TRIPOD,CRANKED GEAR HEAD/CENTER POST-$200
FOCAL LIGHTWEIGHT TRIPOD,3 SECTION ROUND LEGS,GEARED CENTER COLUMN,30-54 TALL$15
STAR D LIGHTWEIGHT TRIPOD,3 SECTION ROUND LEGS,TILT/PAN HEAD,29-72" TALL—–$25
BOGEN 3251 BLK H/D TRIPOD,3 WAY TILT HEAD,2 SECT,GEARED COLUMN,41-80"TALL—$195
BOGEN 3001 TRIPOD,3160 TILT/PAN HEAD,2 SECTION LEGS,CENTER COL,23-57" HEIGHT$125
BOGEN 3272 TRIPOD ADAPTER TILT PLATE ASSEMBLY,MADE IN ITALY——————$50
BOGEN 3270 TRIPOD ADAPTER SHOE/PLATE FOR 3/8" SCREWS,FROM ITALY————–$30
BOGEN SUPER CLAMP #035 FOR HOLDING SPOTTING SCOPES TO TRIPODS,NIB————$50
BOGEN 3 DIRECTIONAL TRIPOD HEAD,#3025,NEW————————————$75
BOGEN 3126 MICRO FLUID HEAD FOR BOGEN TRIPODS,NEW,—————————$85
BOGEN 3063 MINI FLUID HEAD FOR BOGEN TRIPODS,NEW—————————-$110
BOGEN 3025 3-WAY,TILT,PAN TRIPOD HEAD FOR BOGEN TRIPODS,NEW——————$75
BOGEN 3049 STANDARD MOUNTING CAMEA PLATE FOR BOGEN TRIPODS,NEW—————$15
BOGEN 3041 FLAT BOTTOMED CAMERA MTG PLATE FOR BOGEN TRIPODS,NEW————–$15
BOGEN 3044 CARRY STRAP FOR TRIPODS,NEW—————————————$15
BOGEN 3230 MONOPOD W/ADJUSTABLE HEIGHT LEG,NEW——————————-$70
BOGEN SWIVEL/TILTING HEAD FOR CAMERAS/SPOTTERS,MTS TO TRIPOD,NEW————-$30
BOGEN TILTING HEAD CAMERA PLATFORM,FLAT BASE,PIGGYBACK PHOTOGRAPHY———–$45
BOGEN TRIPOD HANDLE,FOR TILT AND PAN HEADS,6 1/8",LONG,METRIC THREADS——–$20
BOGEN TRIPOD HANDLE FOR TILT AND PAN HEADS 7" LONG, METRIC THREADS———–$20
BOGEN TRIPOD HANDLE FOR TILT AND PAN HEADS 7 3/8" LONG, METRIC THREADS——-$20
TRIPOD LOCKING HANDLE CHROME SHAFT,6.5 INCHES LONG—————————$15
SLOW MOTION CONTROL ASSY FOR S/SCOPE & CAMERA FOR 1/4-20 TRIPOD SCREWS——-$35
QUICK RELEASE TRIPOD SHOE,SLIDES CAMERA/TELESCOPE OFF TRIPOD HEAD————$25
MEADE PIGGY BACK BRACKET FOR 35MM CAMERA,FLAT MOUNTING BASE——————$25
CAMERA BRACKET FOR 35MM CAMERA,SLIDE TYPE————————————$10
CELESTRON UNIVERSAL 2" DIGITAL CAMERA ADAPTER,#93626,NEW———————$25
UNIVERSAL BRACKET FOR 35MM SLR & DSLR TO ATTACH TO DRAWTUBE OR FOCUSER BODY–$25
ORION STEADY PIX SLR CAMERA MOUNT AS NIB————————————-$25
ORION STEADY PIX SLR CAMERA MOUNT,EXC CONDTION,USED NO BOX——————-$20
T-ADAPTER,FOR,SPOTTING SCOPES BY B&L BUSHNELL,SWIFT,SCREWS OVER EYP———-$35
T-ADAPTER FOR CELESTRON 50MM ZOOM SPOTTING SCOPE,W/12-36X EYP—————-$25
T-THREADED RING FOR CHROME MEADE 2″ PRIME FOCUS CAMERA ADAPTER—————$20
NIKON LENS MT ADAPTER TO "C" MOUNT FOR CCD/VIDEO/MOVIE CAMERA MTS————$35
CANON LENS MT ADAPTER TO "C" MT FOR CCD/VIDEO/MOVIE CAMERA MOUNTS————$35
PENTAX BAYONET MT LENS ADAPT TO C MT FOR CCD/VIDEO/MOVIE CAMERAS————-$35
CUSTOM CAMERA ADAPTER,1.25″ TUBE,W/3″ DIAM FLANGE,FITS 1.25″ FOCUSER———$25
VIRTUAL VIEW II SCT CAMERA ADAPTER & 1.25″ ROTATING VISUAL BACK,NEW———$115
A-P ADAP FOR SBIG STL 5 POSITION COLOR FILTER WHEEL TO 6X7 PENTAX BAYONET MT-$65
SCOPETRONIX DIGI-T EYP ADAPTER RING FOR EYP PROJECT ON DIGITAL CAMERAS——-$10
SCOPETRONIX DIGITAL CAMERA ADAPTER PLATFORM,MULTIPLE ADJ AXIS (EZ-PIX II)—-$20
SCOPETRONIX T-ADAPTER WITH SCISSOR CLAMP ASSEMBLY FOR 1.25 TO 2" DRAW TUBES–$35
ORION 2" ZERO PROFILE PRIME FOCUS CAMERA ADAPTER,NEW IN BOX,MAD E IN JAPAN—$25
TV 2" PRIME FOC T-ADAP TAKES 2" FILTERS & 49MM DIAM DIGITAL CAMERA ACCY RING-$35
SPECIAL MIZAR T-ADAPTER,BUILT IN LENS FOR EYP PROJ,HAS HELICAL FOCUS———$75
CHROME ADAPT RING W/FLANGED LIP FOR SCT SLIP RING,HAS MALE "C" VIDEO THREADS-$20
SCOPESTUFF C-MOUNT THREADS TO 2" EYP BBL ADAPT,W/1.25"/2" FILTER THREADS—–$40
BAADER EXPANDING RING FOR M/48 THREADS TO T-2 THREADS,NEW——————–$30
T-C ADAPTER FOR PRIME FOCUS PHOTOGRAPHY WITH "C" MT VIDEO CAMERAS————$35
C-THREADS ADAPTER TO 1.25" CHROME MALE BARREL FOR 1.25" FOCUSERS————-$30
T-THREADED EXT TUBE SET OF 3,FROM VIVITAR,12MM/20MM/40MM TALL,W/APERTURE PIN-$35
T-THREADED EXT TUBE,3.5" LONG FOR B&L SCT VIS BACK THREADS TO MALE T-THREADS-$25
T-THREADED EXTENSION TUBES,SET OF 4 RINGS,CUSTOM BLACK ANODIZED ALUM,3" LONG-$25
T-THREADED EXTENSION TUBES,1.5" TALL,TAKAHASHI,FOR VARI-EXTENDER,————$75
T-THREADED EXTENSION TUBE 2.5" TALL W/MALE & FEMALE THREADS——————$15
T-THREADED EXTENSION TUBE 2" TALL W/MALE & FEMALE THREADS——————–$15
T-THREADED EXTENSION TUBE 1" TALL WITH MALE/FEMALE THREADS——————-$10
T-THREADED EXTENSION TUBE 1.5" TALL W/MALE & FEMALE THREADS——————$10
T-THREADED EXTENSION TUBE SET OF 3,W/15MM/25MM/50MM TUBE LENGTHS————-$25
T-ADAPTER RING WITH SILVER LOCK RING AND MALE 36.4MM THREADS FROM JAPAN——$25
T-ADAPTER FOR 1" OD DRAWTUBES FOR JAPANESE REFRACTORS,2.25" LONG————-$20
T-ADAPTER ASTROPHYSICS 2" PRIME FOCUS,WITHOUT T-RING,NEW IN BOX————–$40
T-ADAPTER FOR 2" FOCUSER ONLY,2.5" TALL,NOT THREADED————————-$25
T-ADAPTER FOR 2" FOCUSER ONLY 4" TALL,NOT THREADED—————————$30
T-ADAPTER FOR 2" FOCUSERS ONLY,FROM MEADE,CHROME BARREL,BLACK THREADS——–$35
T-ADAPTER 2 PIECE TYPE FOR 2" FOCUSERS,MEADE,BLACK ALUMINUM,NON THREADED—–$35
T-ADAPTER FOR PRIME FOCUS/1.25″ EYP PROJ,REMOVABLE NOSEPIECE,MEADE,PARKS—–$40
T-ADAPTER FOR PRIME FOCUS/EYP PROJECTION W/.965" EYPS & .965" FOCUSERS——-$35
T-ADAPTER,BLK ALUM,FOR 1.25" FOCUSERS,TAKES T-RINGS,FEMALE THREADED ACCYS —$20
T-ADAPTER TUBE,2″ LONG FOR PRIME FOCUS,FITS 1.25″ FOCUSERS——————-$20
T-ADAPTER TUBE,BLACK FOR SCT'S,NEEDS SLIP RING FOR ATTACHING TO REAR CELL—-$15
MALE T-THREADS 2" OD ADAPT TUBE,CONNECT FEMALE T-THREAD ACCYS TO 2" ID SCOPE-$30
T-ADAPTER,MEADE,2 PIECE STYLE,W/3" TALL/EXT TUBE FOR 1.25" SCT'S VISUAL BACK-$35
T-ADAPTER,PRIME FOCUS,ADJ. SLIP RING STYLE GOES ON 1.25″ VISUAL BACK———$25
T-ADAPTER PRIME FOCUS 2.5" TALL FIXED THREAD,GOES ON 1.25" VISUAL BACK——-$25
T-ADAPTER CELEST/MEADE 5,8,9.25,10,12,14,16" SCT,W/CANON EOS T-RING ATTACHED-$40
T-ADAPTER,NEW STYLE,CELEST:5/6/8/9.25/10/11/12/14/16" SCT,HAS ORANGE RING—-$30
T-ADAPTER-CELESTRON/MEADE 5/8/10/11/12/14″ SCHMIDT CASSEGRAINS—————$35
T-ADAPTER FOR SCT'S FROM ORION———————————————–$25
T-ADAPTER,VAR POWER FOR 1.25" EYP PROJ OR PRIME FOCUS,MEADE,SCOPETRONIX——–$40
T-ADAPTER MEADE MEDIUM LENGTH STYLE W/SLIP RING FOR SCT'S——————–$35
T-ADAPTER,MEADE SHORT STYLE,FOR PICTOR CCD'S AND SCT'S PHOTO USE————-$40
T-ADAPTER #60 FOR MEADE 90MM MAKSUTOVS,PRIME FOCUS PHOTOGRAPHY—————$35
T-ADAPTER FOR CELEST COMET CATCHER/C-4.5/C-6 & SCOPES W/36.4MM FEMALE THREADS$45
T-ADAPTER,BLACK ORIG SHORT NON ADJUSTABLE STYLE FOR C-90 F/11 MAK OTA'S——$25
T-ADAPTER,ALUM,ORIG SHORT NON ADJUSTABLE STYLE FOR C-90 F/11 MAK OTA'S——-$25
T-ADAPTER,CUSTOM FOR MEADE 90MM F/11 MAK OTA W/CANON FD T-RING EPOXIED ON—-$30
T-ADAPTER/TELEXTENDER:CELES/VIXEN REFRACTOR/REFLECTOR,PRIME FOC/EYP PROJ—–$65
SLIP RING FOR CELESTRON T-ADAPTERS,FITS REAR CELL OF SCT'S——————-$15
SLIP RING FOR MEADE 2" MIRROR DIAGONALS FITS REAR CELL OF SCT'S————–$20
ADAPTER RING FOR PENTAX THREADS TO MALE THREADS——————————$15
MEADE CAMERA ADAPTER MOD #59 FOR PATHFINDER SPOTTING SCOPES——————$20
T-ADAPTER GENERIC .965" SLIP IN STYLE FOR PRIME FOCUS,CHROME TUBE,BLK RING—$20
T-ADAPTER GENERIC 1.25" SLIP IN VERSION FOR PRIME FOCUS/EYP PROJ,JAPAN———$30
T-ADAPTER GENERIC 1.25 SCREW IN VERSION,PRIME FOC/EYP,FOR JAP REFRACTORS—–$30
SCOPE STUFF 1.25" EYEPIECE TO FEMALE T-THREAD T-ADAPTER #TAMF—————-$30
ASTROPHYSICS 6X7 OUTER BAYONET ADAPTER RING FOR A/P 2.7" FOC THREAD(ADA2767)-$75
T-ADAPTER 2" PRIME FOCUS FOR MEDIUM FORMAT PENTAX 645 SLR——————–$25
2 1/4″ T-RING,FOR ROLLEI SL-66 MEDIUM FORMAT CAMERA————————–$95
ADAPTER FOR USING PENTAX SCREW MOUNT LENSES ON CANON FD LENS SLR'S———–$35
CANON FD BAYONET LENS/MT-ADAPTER W/12MM EXTENSION RING,ACCEPTS BAYONET LENS–$25
CUSTOM NIKON T-ADAPTER W/ 43.2MM THREADS FOR VIXEN/CELEST REFRACTORS———$30
LUMICON 2″ FLANGED NIKON T-ADAPTER,THREADED,FOR SCT EZ-GUIDERS—————$25
FUJICA FLANGED T-ADAPTER FOR LUMICON STD/GIANT EZ GUIDERS 2″ SIZE————$25
NIKON FLANGED T-RING ADAPTER FOR LUMICON STANDARD/GIANT EZ GUIDERS,2" DIAM—$25
OLYMPUS FLANGED T-RING FOR USE WITH LUMICON GIANT EZ GUIDER——————$25
INNER FEMALE T-THREADED INSERT RING FOR STANDARD SLR T-RINGS——————$5
FLANGED T-RING INSERT,THREADED,UNKNOWN MAKER OR APPLICATION——————$15
OLYMPUS T-RING,BAYONET MOUNT FOR MANUAL FOCUS CAMERAS————————$12
OLYMPUS T-RING FOR PEN-F,BAYONET MOUNTED SLR'S FOR FILM PHOTGRAPHY———–$15
PENTAX T-RING,FOR BAYONET MOUNT CAMERAS,W/BUILT IN 2″ FLANGE—————–$25
PENTAX T-RING FOR SCREW MOUNT CAMERA BODIES———————————-$12
PENTAX T-RING FOR BAYONET MOUNT CAMERA BODIES——————————–$12
NIKON T-RING FOR 35MM SLR'S WITH MANUAL AND AUTO FOCUS LENSES—————-$12
MINOLTA T-RING FOR 35MM MANUAL FOCUS 35MM SLR'S——————————$12
MINOLTA T-RING FOR MAXXUM AUTOFOCUS 35MM CAMERAS—————————–$20
CANON T-RING FOR EOS AUTO FOCUS SLR AND DSLR———————————$20
CANON PARTIAL T- RING FOR EOS AUTO FOCUS SLR & DSLR,MISSING INNER RING——-$10
CANON T-RING,FOR MANUAL FOCUS FD CAMERAS————————————-$12
CANON T-RING FOR MANUAL FOCUS FD CAMERAS,NO REAR LOCKING RING FOR LENS MOUNT–$5
LEICA T-RING FOR SCREW MOUNTED SLR CAMERAS FOR FILM PHOTGRAPHY—————$20
KONICA T-RING,FOR 35MM PHOTOGRAPHY——————————————-$12
YASHICA/CONTAX T-RING FOR 35MM PHOTOGRAPHY———————————–$12
PETRI T-RING FOR 35MM PHOTOGRAPHY——————————————–$12
PRAKTICA T-RING FOR BAYONENT MOUNTED SLR'S FOR FILM PHOTOGRAPHY————–$12
PRAKTINA T-RING,FOR BAYONET MOUNTED SLR'S FOR FILM PHOTOGRAPHY—————$12
ALPA T-RING FOR BAYONET MOUNTED SLR'S FOR FILM PHOTOGRAPHY——————-$12
FUJICA T-RING FOR BAYONET MTS & SLR'S,MANUAL FOCUS 35MM FILM PHOTOGRAPHY—–$12
ROLLEI T-RING FOR BAYONET MOUNTED SLR'S & MANUAL FOCUS FILM PHOTOGRAPHY——$12
MAMIYA T-RING FOR 35MM SLR'S FOR FILM PHOTOGRAPHY—————————-$12
YASHICA T-RING,SCREW MOUNT FOR 35MM SLR'S FOR FILM PHOTOGRAPHY—————$12
EXACTA T-RING FOR BAYONET MOUNT SLR'S FOR FILM PHOTOGRAPHY——————-$12
SCOPETRONIX DIGI-T 28MM ADAPTER FOR NIKON 800/900 SERIES DIGITAL CAMERAS—–$25
CELESTRON MFFT,MULTI FUNCTION FOCAL TESTER,FOR SCT'S,MFG IN BELGIUM,EXC COND$100
SURESHARP FOCUSING ASSEMBLY W/RONCHI SCREEN FROM SPECTRA SOURCE————-$100
DUO VIEW FROM SPECTRA SOURCE————————————————-$50
NIKON DG-2X STRAIGHT THROUGH VIEWING MAGNIFIER,FOR SLR VIEWING SCREEN——–$65
FUJICA RIGHT ANGLE 2X MAGNIFIER FOR NIKON SLR'S VIEWING SCREEN,SCREW ON——$30
GENERIC RIGHT ANGLE VIEWFINDER,SLIPS OVER RECTANGULAR HOLDER,3 MISSING SCREWS$20
NIKON AC-9V DC ADAPTER FOR DIGITAL CCD CAMERAS——————————-$50
NIKON DR-3 R/A VIEWER W/FOCUSER ASSY FOR 35MM SLR'S LIKE F-3/2/F/FM/EL ETC…$95
NIKON DG-2 FLIP UP 2X MAGNIFIER FOR EYEPIECE ON 35MM F SERIES CAMERAS——–$50
CANON ANGLE FINDER C FOR EOS DSLR'S,AS NEW IN BOX WITH CASE & INSTRUCTIONS–$195
NIKON SPLIT PRISM FOCUSING SCREEN,JAPAN, FOR NIKON F SLR'S——————-$30
OLYMPUS FINE PRISM FOCUS SCREEN #1 FOR MACRO/WIDE ANGLE,W/OM-1/2————-$35
OLYMPUS #11 FOCUS SCREEN FOR MACRO LENSES WITH OM-1 AND OM-2 SLR'S———–$35
CANON FOCUSING SCREEN "D" CLEAR MATTE W/CROSS GRIDS FOR T-90—————–$50
BRIGHTON 2.5X VIEWFINDER FLIP UP LENS ASSY FOR CRITICAL FOCUS W/NIKON SLR,NIB$35
BLACK PLASTIC FOCUSING MASK FOR C-8 SCT'S W/3 HOLES OF 2.5" DIAMETER———$15
DOT CLEANING KIT,NEW WITH FLUID,TISSUES,CLOTH,BLOWER BRUSH,Q-TIPS————$10
ORION PARTIAL LENS CLEANING KIT———————————————–$5
ORION 6 PC OPTICS CLEANING KIT,COMP AIR,LENS FLUID,BRUSH,TISSUE,Q-TIPS——-$15
TELESCOPE CLEANING KIT 5 PIECE FROM ASTRO ENGINEERING————————$15
ULTRA BRUSH CAMEL HAIR LENS CLEANING TOOL IN LIPSTICK STYLE CYLINDER,NEW —–$5
HURRICANE JUMBO RUBBER AIR BULB FOR BLOWING DUST OF EYP/FILTERS————–$10
RUBBER AIR BULB,GENERIC VESION,BEIGE COLOR,MEDIUM STRENGTH——————–$5
MICROFIBER CLEANING CLOTH,FROM ORION,BLUE COLOR,NEW IN PACKAGE—————-$5
OPTICLEANSE PREMIUM GRADE OPTICAL TISSUES FROM ORION,PACK OF 25—————$5
LENS CLEANING FLUID FROM ORION,1 OUNCE BOTTLE———————————$4
LENS/EYEPIECE CLEANING FLUID,3 OUNCE BOTTLE———————————–$2
LENS/EYEPIECE OILY FILM REMOVER,2 OUNCE SPRAY BOTTLE————————–$4
CELESTRON LENS PENS,CLEANS EYEPIECE AND CAMERA LENSES————————-$5
LUMICON SHORT STYLE BACK ADAPTER PLATE FOR GIANT EZ GUIDER FOR 2" ACCYS——$50
LUMICON ADAPTER RING FOR GIANT EZ-GUIDER FOR MEADE 10"/12/14" SCT'S———-$50
LUMICON ADAPTER RING FOR 8" SCT REAR CELL THREADS FOR STANDARD EZ GUIDER—–$20
UNIHEDRON SKY QUALITY METER WITH 17 TO 21 MAGNITUDE SCALE,USES 9V BATTERY—-$75
BLACK ALUM 3 HOLE FOCUS AID/FRONT CAP FOR CELEST C-11 ALUM/CARBON FIBER OTA–$35
RONCHI SCREEN 100LPI,ONE INCH SQUARE GLASS MATERIAL————————–$10
TECTRON COLLIMATION TOOLS: SIGHT TUBE & CHESHIRE EYEPIECE & INSTRUCTION BOOK-$35
COLLIMATION CAP,1.25" BLACK ALUMINUM,NEW————————————-$20
FARPOINT 1.25" COLLIMATION CAP,BLUE ANODIZED ALUMINUM BODY,1/16" HOLE——–$20
ORION COLLIMATING SIGHT TUBE FOR FAST NEWTS W/1.25″ FOCUSERS—————–$15
CUSTOM LUCITE TUBE HOLDER W/SLOTTED BASE FOR LASER POINTER WITH 6 ADJ SCREWS-$20
MEADE 1.25" LASER COLLIMATOR,W/45 DEGREE TILTED FROSTED MIRROR FOR NEWTS—–$45
ORION LAZERMATE DELUXE RED LASER COLLIMATION TOOL FOR 1.25" FOCUSERS———$50
CUSTOM 1.25" LASER COLLIMATER,WORKS WITH 3V DC,USES 1/8" PHONO CORD———-$25
CELESTRON 1.25" COLLIMATION CAP,WHITE PLASTIC,NEW IN BAG———————-$5
ASTROBEAM II GREEN LASER COLLIMATOR 2" DIAMETER,BRASS BODY,W/ON/OFF SWITCH–$150
KENDRICK #2065 SCT-NGF LASER COLLIMATOR,AS NEW IN BOX———————–$175
KENDRICK #2062 2" LASER COLLIMATOR FOR NEWTONIANS,LIKE NIB,W/INSTRUCTIONS—$175
VIXEN GA-2 ILLUMINATED GUIDER ASSY,2X BARLOW,FOR 1.25″ EYP'S,PX-14 BTTY—–$175
VIXEN GA-4 PARTIAL GUIDER ASSEMBLY,2X BARLOW,MISSING RETICLE,EYP HOLDER,ILLUM$20
CELESTRON RADIAL GUIDER W/STANDARD PRISM ASSY FOR OFF AXIS GUIDING———–$95
ORION DELUXE OFF AXIS GUIDER FOR ASTROPHOTOGRAPHY(#05521),FROM PORTUGAL,NIB-$110
MEADE OFF AXIS GUIDER BODY AS NEW FROM JAPAN———————————$65
MEADE OFF AXIS GUIDER BODY,W/BUILT IN T-RING FOR CANON FD MOUNTS————-$75
PRISM ASSY W/HOLDER FOR OFF AXIS GUIDER BODY,SMALL CHIP ON PRISM————-$15
LUMICON STANDARD EZ GUIDER W/REDUCER LENS/GUIDING TUBE.OFF AXIS PRISM,W/FLANGED
SMALL PRISM ASSEMBLY .25" X .5" FACES FOR OFF AXIS GUIDER ASSY—————$10
T-ADAPTER THREADED FOR 48MM FILTERS,FITS 5"/8"/9.25″ SCT'S——————$150
TETON TELESCOPES OFF AXIS GUIDER RING ASSY,ROTSC-M48,TS OAG-M48 & MISC ADATPER
RINGS & 1.25" TO T-THREADS NOSE PIECE,COMPLETE KIT CONTAINS 5 PARTS———$200
LUMICON STANDARD SCT EZ GUIDER W/F/6 REDUCER LENS,& OFF AXIS SIGHT TUBE,—-$150
LUMICON STANDARD SCT EZ GUIDER W/F4 REDUCER LENS,MISSING EYP HOLDING TUBE—-$95
LUMICON EZ GUIDER BODY & PRISM ONLY,5-9.25″ SCTS,NO LENS OR EYP TUBE———$50
LUMICON 2" TALL OFF AXIS GUIDING EYP TUBE FOR REG OR GIANT EZ GUIDER———$25
LUMICON GIANT EZ GUIDER/OFF AXIS PRISM ASSY,3" TALL SIGHT TUBE FOR 10-14"SCT$275
LUMICON GIANT EZ GUIDER/OFF AXIS PRISM ASSY,REDUCER/LENS,2" V/B,11/14" SCTS-$250
LUMICON EXT TUBE 1″ LG FOR 1.25″ GUIDING EYP SCREWS IN CHROME BARREL———$15
LUMICON FLANGED ADAPTER RINGS FOR REAR OF GIANT EZ GUIDER,3" ID THREADS——$25
LUMICON SCREW ON ADAPTR RING:REAR CELL OF 8" SCT,ALLOWS EZ GUIDER TO SLIP ON-$15
ASTRODON ADAPTER RING FOR MOAG/STL,2.156" DIAM MALE THREADS,1/10" LONG——-$85
OFF AXIS GUIDER BODY FOR 35MM ASTROPHOTOGRAPHY,CELEST,MEADE,GENERIC———-$65
VERSACORP 1.25" FLIP MIRROR ASSEMBLY FOR CCD/FILM IMAGING/GUIDING————$85
ASTROSCAN VARIABLE CAMERA ADAPTER FOR EYEPIECE PROJ,NEW,EDMUND SCI———–$55
VARIABLE TELEXTENDER,FOR EYP PROJ,SCREWS OVER 1.25″ VIS BACK—————–$35
MEADE VARIABLE PROJECTION CAMERA ADAPTER FOR 1.25″ EYP/FOCUSERS,NEW———-$45
CELESTRON DELUXE TELEXTENDER FOR LARGE 1.25″ EYEPIECES W/SCT'S—————$50
CUSTOM TELEXTENDER FOR SCT'S,BUILT IN FLIP MIRROR,HAS SIDE PIECE FOR DIAG—-$25
TELEXTENDER FOR F/7.5 W/8″ F/4 RS-200 REFLECTOR FROM CELESTRON—————$95
TELEXTENDER FOR EYEPIECE PROJECTION PHOTOGRAPHY,CELESTRON,MEADE————–$25
TELEXTENDER FOR PRIME FOCUS PHOTOGRAPHY W/SCT'S,DOES NOT HOLD EYEPIECES——$20
CUSTOM FILAR MICROMETER,ILLUM,12MM X-HAIR EYP,MEASURES DBL STAR SEPERATIONS-$200
CELESTRON HANDBOX,9 VOLT FOR ILLUMINATED 12MM ORTHO X-HAIR EYP'S————-$25
CELEST ILLUM EYP CORD NEEDS SCREW-IN WHITE OR RED MINI BULB,3 VOLT DC———$5
CELEST 3 VOLT DC ILLUM EYP CORD,ORIG STYLE WHITE GRAIN MINI BULB————-$15
CELESTRON RED LED CORD WITH MALE PHONO PLUG FOR SINGLE/DUAL AXIS DRIVE CORR–$15
MEADE HANDBOX,3V DC,("C" CELLS),ORIG STYLE,W/CORD,USES SCREW IN BULB———$20
HANDBOX FOR ILLUMINATED RETICLE,USES 9 VOLT BATTERY————————–$10
HANDBOX FOR ILLUMINATED RETICLE USES,3V DC,USES 2 "D" CELLS,FEMALE 1/8" JACK-$15
PARKS 6V DC AA BATTERY BOX FOR RED LED CORD X-HAIR GUIDING EYP'S,NOT WORKING-$10
PARKS RED BULB 3V DC CORD 6" LONG,W/THREAD IN HOLDER FOR BULB,1/8" DIAM PLUG-$15
PARKS RED LED W/SCREW IN HOLDER & 3FT CORD FOR ILLUMINATED RETICLE EYP'S—–$15
MEADE 3V DC RED LED CORD FOR 12MM MA RETICLE EYEPIECES,1/8" DIAM PHONO PLUG–$15
MEADE 3 VOLT CORD W/RED BULB FOR MEADE ORIG STYLE 12MM MA ILLUM EYP———-$15
MEADE 3 VOLT CORD W/WHITE BULB FOR MEADE ORIG STYLE 12MM MA ILLUM EYP——–$10
MEADE 9V DC HANDBOX W/CORD FOR ILLUM EYP W/CUSTOM PULSING ELECTRONICS——–$45
MEADE 9V DC HANDBOX W/ADJUSTABLE BRIGHTNESS KNOB FOR ILLUMINATED RET EYP'S—$25
MEADE SETTING CIRCLE RED LED LIGHTS,W/CONTROL BOX FOR 8″ SCT,NEW————-$25
CELESTRON SETTING CIRCLE RED LED LIGHT FOR 8" SCT FORK MOUNTS,NIB————$25
COAST 4 COLOR LED FLASHLIGHT,W/RED,WHITE,BLUE,GREEN,SEPARATE OR COMBO COLORS-$20
STARLITE DUAL RED LED FLASHLIGHT W/ADJUSTABLE BRIGHTNESS WHEEL,9V DC BATTERY-$15
RIGEL STARLIGHT RED LED ADJUSTABLE 9V DC FLASHLIGHT,MODIFIED W/CLIP HOLDER—$10
RIGEL STARLIGHT RED/WHITE DUAL LED 9VDC FLASHLIGHT,INNER ASSEMBLY,NO CASE—-$15
ORION DUAL RED LED SETTING CIRCLE LIGHTS FOR CELESTRON 8" SCT FORK MTS——-$25
ORION RED LENS FLASHLIGHT,R/ANGLE NECK,USES 2 D BATTERIES,RED PLASTIC BODY—$15
CUSTOM FLASHING RED LED TRIPOD WARNING LIGHTS,W/2 AA BATTERIES—————$25
RED LIGHT BULB TRIPOD ILLUMINATORS,BLACK ALUM HOLDER,1 "AA" BATTERY,———$25
MEADE OLD TYPE ILLUM W/RED 3 VOLT BULB(NOT WORKING)W/CORD FR 12MM EYP——–$10
RED LED FLASHLIGHT———————————————————–$10
RED LED MINI KEY CHAIN FLASHLIGHT USES 2 LR-44 BATTERIES———————$10
RED LED MINI KEY CHAIN FLASHLIGHT,USES 3 LR-44 BATTERIES,NEW—————–$10
BLACK ALUMINIZED 4 RED LED FLASHLIGHT USES 3 "AAA" BATTERIES—————–$20
WHITE LIGHT 3V POCKET FLASHLIGHT,FROM COLEMAN———————————$5
EVERREADY 3 VOLT CONVERTED DOUBLE C CELL FLASHLIGHT,W/CORD FOR ILLUM EYPS—-$10
PENLIGHT FLASHLIGHT,WHITE BEAM,ANODIZED ALUMINUM,2 AA BATTERIES—————$5
ASTROLIGHT RED LED FLASHLIGHT W/CLIP USES 2 AAA BATTERIES——————–$10
FLEXIBLE NECK ASTROLITE RED LED FLASHLIGHT USES 2 AAA BATTERIES————–$10
FLEXIBLE 4″ LONG NECK RED FLASLIGHT,GOLD ANODIZED,ADJ BEAM,FR ORION———-$15
FLEXIBLE 4″ LONG NECK WHITE FLASHLIGHT,USES 2 "AA",W/CLIP HOLDER————–$5
ORION RED PLASTIC NIGHT VISION GOGGLES FOR FAST DARK ADAPTATION————–$20
TRIPOD ADAPTER PLATE FOR CELESTRON 20X100MM GIANT BINOCULARS—————–$25
RED LED BLINKING SCOPE LIGHT USES AA BATTERIES——————————–$5
********** DEW CAPS,WEIGHTS,CASES,MISCELLANEOUS ITEMS **********
12VDC HAIR DRYER/DEW REMOVER GUN WITH CAR CORD——————————-$15
ASTROZAP 2 CHANNEL/FOUR OUTPUT DEW HEATER COMPUTER MODULE——————–$80
ASTROZAP HEATER STRAP FOR C-14 SCT OTA,W/CORD FOR ASTROZAP HEATER MODULE—–$65
ASTROZAP HEATER STRAP FOR 8" SCT'S——————————————-$45
ASTROZAP HEATER STRAP FOR 6"-7" SCOPES FITS 7" TO 8" DIAMETER TUBES———-$40
ASTROZAP HEATER STRAP FOR 3"-4" SCOPES,FITS 4" TO 5" DIAMETER TUBES———-$35
ASTROZAP HEATER STRAP FOR 2" TO 3" FINDERSCOPES,W/RCA TYPE PLUG————–$25
KENDRICK DEW HEATER STRAP FOR 2″ EYEPIECES———————————–$35
KENDRICK #2007 DEW HEATER STRAP 3" LONG WITH CORD FOR MULTI PORT CONTROLLER–$40
DEWMASTER DESSICANT INSERTION ROD FOR 8" SCT OTA'S,TAKES REFILLABLE CTG'S—-$50
DEW ZAPPER,ORION 12VDC RUBBER HEAT STRAP,FOR C-11 SCT OTA'S,PLUGS IN CAR—–$50
DEW ZAPPER,12V DC FROM ORION FOR CELESTRON 9.25" SCT'S———————–$50
DEW ZAPPER II FROM ORION FOR 8″ SCT'S, 3 POSITION TEMP KNOB,12V CORD———$45
DEW ZAPPER FROM ORION,FOR CELEST/MEADE 8″ SCT,12VDC,PLUGS IN CAR————-$45
DEW ZAPPER,FROM ORION,FOR CELEST/MEADE 8″ SCT,PLUGS INTO 110V AC————-$40
DEW CAP,ASTROAZP ALUMINUM FOR GREY OTA,C-14,NEW IN BOX———————-$225
DEW CAP,ASTROZAP ALUMINUM,DARK GREY,BLACK FELT LINED,3 NYLON LOCK SCREWS—-$125
DEW CAP FOR ORANGE C-11 SCT,BLACK FLEXIBLE W/VELCRO STRIP——————–$40
DEW CAP FOR NEWER C-11 SCT'S,ASTOZAP,BLACK FLEXIBLE STYLE W/VELCRO STRIP—–$50
DEW CAP FOR MEADE 10″ SCT,BLACK FLEXIBLE,FROM ORION————————–$35
DEW CAP FOR MEADE 10″ SCT,DARK GREY FLEXIBLE STYLE,SMALL NICK ON EDGE——–$25
DEW CAP FOR MEADE 10" SCT'S,MADE FROM FLEXIBLE FOAM————————–$20
DEW CAP FOR MEADE 12" SCT,BLACK PAINTED ALUMINUM,14" DIAMETER BY 8.5" LONG—$25
DEW CAP FOR CELESTRON/MEADE 8" SCT'S,MADE FROM BLACK RUBBER——————$20
DEW CAP FOR CELEST 8" SCT'S OLD STYLE SOLID BLACK CARDBOARD FR ORION-CHIPPED-$15
DEW CAP FOR CELEST/MEADE 8" SCT,ORIGINAL BLACK CARDBOARD FROM ORION, LIKE NEW$25
DEW CAP,8″ OD BY 9″ LONG UNPAINTED ALUMINUM———————————-$40
DEW CAP BLACK GLOSS PAINTED METAL FOR CELEST BLACK C-90/1000MM MAK OTA——-$35
DEW CAP,#580,MEADE,1000MM/F/12.5 SPOTTING SCOPE/TELEPHOTO LENS—————$30
DEW CAP BLACK ALUMINUM SLIP ON STYLE 3.25" ID AND 4.25" OD——————-$20
DEW CAP,BLACK FOR CELES/VIXEN 8OMM F/11.4 REFRACT,SCREWS ON CELL————-$30
DEW CAP,ORANGE FOR CELEST/VIXEN 80MM F/11.4 REFRACTOR,SLIPS ON CELL———-$30
DEW CAP,WHITE FOR CELESTRON 80MM FLUORITE REFRACTOR————————–$30
DEW CAP,BLACK FOR CELESTRON 70MM FLUORITE REFRACTOR————————–$30
DEW CAP,BLACK PLASTIC FOR CELESTRON FIRSTSCOPE 60MM REFRACTORS—————$15
LENS CELL FOR CELEST/VIXEN 80MM F/11.4 REFRACTORS,NO RETAINING RINGS———$25
RUBBER LENS HOOD FOR 52MM DIAMETER CAMERA LENSES,SCREW IN TYPE—————-$5
RUBBER LENS HOOD FOR 55MM DIAMETER CAMERA LENSES,SCREW IN TYPE—————-$5
RUBBER LENS HOOD FOR 72MM DIAMETER CAMERA LENSES,SCREW IN TYPE—————-$8
TUBE FOR 50MM REFRACTOR,WHITE PLASTIC,19.5" LONG—————————–$10
TUBE FOR JAPANESE 60MM REFRACTOR,WHITE ALUMINUM,19" LONG,63MM DIAMETER——-$20
TUBE FOR JAPANESE 60MM REFRACTOR WHITE ALUMINUM,20 7/8" LONG,63MM DIAM———$20
TUBE 63MM OD,WHITE ALUM,FROM JAP 60MM F/15 REFRACTOR,W/.965 R/P FOC———-$40
TUBE FOR CUSTOM MADE SCOPE PROJECT,3.5" OD BLACK PVC,23.75" LONG————-$10
TUBE FOR CELESTRON/VIXEN 6" F/5 NEWTONIAN OTA,BLACK ALUMINUM,6.875"X32"——$35
TUBE 5″ OD BY 15″ LONG FOR 5″/5 JAEGERS TUBE ASSEMBLY,ORANGE PAINT———–$25
TUBE GREY 5.5" OD FOR CELES NEXSTAR 114MM GT,FRONT RIM,NO CELL/MIRROR,SPIDER-$25
TUBE GREY 6.5" OD FOR CELES NEXSTAR 130MM SLT,MINT,NO INTERNAL/EXTERNAL PARTS$30
TUBE,WHITE,ALUM,28″L,5″D,1.25″ FOC,SECONDARY PRISM,NO PRIMARY MIRROR———$75
TUBE,BLACK CARDBOARD,25″L,5.25″D,W/27MM EYPIECE,R&P SLIDE FOCUSER————$35
TUBE FOR CELESTRON 500MM TELEPHOTO LENS,F/5.6,BLACK,4″DX5″L——————$15
TUBE FOR CELESTRON/SYNTA 4" F/10 ACHROMATIC BLACK NO FOCUSER VERY CLEAN——$50
TUBE FOR CELESTRON 70MM FLUORITE REFRACTOR,BLACK,NO LENS/FOCUSER————-$25
WILLIAM OPTICS 105MM/650MM FLUOROSTAR EMPTY TUBE W/2.7" R/P FOCUSER,SLIDING DEW
CAP AND ROTATING CAMERA ADAPTER,HAS BAFFLES BUT NO LENS ELEMENTS————$395
TUBE FOR CELEST/VIXEN C/4.5 NEWTONIAN, NO RINGS OR MIRROR/CELL OR FOCUSER—-$45
TUBE FOR NEWTONIAN RFT, 5" OD CARDBOARD,18" LONG,HOLE CUTOUT FOR FOCUSER—–$15
TUBE FOR RFT,5" OD CARDBOARD,18"L,WHITE,W/SEC & FOC TUBE,FITS 4.25"F/4 MIRROR$30
TUBE FOR OLDER C-5,W/FRONT & REAR CELL.BAFFLE TUBE,NO FOCUSER—————-$35
TUBE FOR CELESTRON 5″,BLACK,NO OPTICS,NO CASTINGS—————————-$25
TUBE FOR 6" REFRACTOR,RAW ALUMINUM TUBING,7" OD 7 FEET LONG—————–$100
TUBE FOR 6" RFT REFLECTOR,7 3/8" OD BY 30" LONG,WHITE FIBERGLASS,————$50
TUBE FOR 6" REFLECTOR, 7 3/8" OD BY 50" LONG,WHITE FIBERGLASS—————-$75
TUBE FOR 8" F/4 MEADE SCHMIDT-NEWT WHITE,ALUM,W/2" R/P FOCUSER NO OPTICS—–$40
TUBE FOR 10" CELEST/SYNTA F/4.7 NEWT OTA,FRONT CAP,GLOSS BLK PAINT,DENTED—-$45
TUBE FOR 10" NEWT OTA,FIBERGLASS,12.75"X 60" LONG W/H-D ALUM END RINGS——$175
WELDED HANDLE BLACK STEEL,H/D 12" HOLE DISTANCE TO ATTACH TO SCOPE RINGS—–$20
WELDED HANDLE,BLACK,ATTATCHES TO TELESCOPE MOUNTING RINGS——————–$10
U-SHAPED,FLAT TOP WELDED BRACKET,BLACK,BOLTS TO SUPER POLARIS MOUNT———-$10
LOW LATITUDE BALANCE WEIGHT FOR MEADE 2045 AND ETX ASTRO MODEL—————$25
LOSMANDY DWS C/W BAR ASSY,W/2.5LB C/W,THREADED ROD FOR 11" SCT'S————–$115
MEADE C/W TUBE RING FOR 2045 4" SCT TUBES ON FORK MOUNTS,NIB—————–$35
MEADE C/W BAR AND BRACKETS FOR 6/8/10/12/16" NEWTS NEW, NO WEIGHTS———–$30
MEADE C/W BAR ASSEMBLY #1401 FOR 8" SCT OTA,NO SLIDING WEIGHTS—————$40
MEADE C/W BAR ASSEMBLY #1402 FOR 10" SCT OTA,NO SLIDING WEIGHTS————–$50
MEADE C/W BAR ASSEMBLY #1402 FOR 10" SCT OTA,W/1,3LB BLK SLIDING WEIGHTS—–$90
MEADE C/W BAR ASSEMBLY #1403 FOR 12" SCT OTA,W/1,2,3LB SLIDING WEIGHTS——$125
MEADE TUBE BALANCE COUNTERWEIGHT SYSTEM FOR 6/8″ NEWTONIAN REFLECT———–$60
CUSTOM 22″ LONG COUNTERWEIGHT BAR,W/BRKTS,3/8″ DIAM,NO COUNTERWEIGHT———$15
CUSTOM C/WEIGHT BAR,S/STEEL,12"L 3/8" DIAM,USES C-8 P/B MOUNT TO HOLD BAR—-$45
CUSTOM C/W ASSY 6 LBS,W/15 2.5" SQUARE STEEL PLATES W/1/2" ROD THROUGH CENTER$20
COUNTERWEIGHT 1.5LBS,BLK FOR CELES POWERSEEKER 127MM NEWT EQ-2/EQ-1 MTS——$20
COUNTERWEIGHT 2 LBS FOR CG-3/EQ-2 SMALL CHINESE MOUNTS,12MM BORE————-$15
COUNTERWEIGHT 2 LBS FOR CG-3/EQ-2 SMALL CHINESE MOUNTS,13MM BORE————-$20
COUNTERWEIGHT 2.5LBS BLACK,SLIDES ON 3/8" SHAFT ON TINSLEY OTA'S————-$20
COUNTERWEIGHT,2.75LBS,GREY TAPERED FOR ASTROMASTER CG-3 EQ MOUNTS————$25
COUNTERWEIGHT 3LB STAINLESS STEEL COUNTERWEIGHT,3/8" ID CENTER HOLE FOR BAR–$25
COUNTERWEIGHT 3LB,11OZ,BLACK STEEL,CUSTOM MADE,7/8" BORE,THUMB LOCK KNOB—–$20
COUNTERWEIGHT,4LB 2OZ,BLK,20MM BORE,FLAT TYPE,SYNTA:VIXEN SP/GP/CG-5/LXD55/75$30
COUNTERWEIGHT,4LB 1OZ,WHITE,20MM BORE,FLAT TYPE,SYNTA,FOR SP/GP/CG-4/5/LXD'S-$30
COUNTERWEIGHT,4LB 13OZ BLK,13MM BORE,CYLINDER STYLE FOR EQ/CG-1/2/3 GEM'S—-$25
COUNTERWEIGHT,7LB,9OZ,WHITE,20MM BORE,FLAT TYPE,SYNTA,SP/GP/CG-4/5/LXD55/75–$35
COUNTERWEIGHT,5LBS,GREY,MEADE 395 EQ MT,SCRAPES & SCUFFS/LIGHT RUST,12MM BORE$20
COUNTERWEIGHT,5LB,BLK,THREADED 1/2 INCH BORE FOR LOSMANDY DWS WEIGHT BAR—–$35
COUNTERWEIGHT,BLACK,6LB,11/16" DIAM BORE FOR EDMUND SCI EQ MT—————-$35
COUNTERWEIGHT,BLK 6LB FOR CELEST/SYNTA POWERSTAR 127MM/EQ-1/EQ-2 MTS———$25
COUNTERWEIGHT BLK 6LB VIXEN/CELEST FOR SP/GP/CG-5 & MEADE LXD-55/75 MTS——$40
COUNTERWEIGHT 7LB,14OZ,STAINLESS STEEL,1.25" BORE,BRASS SLEEVE,LOCK KNOB—–$50
COUNTERWEIGHT 9LB BLK STEEL PLATE 3/8" W/2" COARSE CUT HOLE IN CENTER,8" DIAM$15
COUNTERWEIGHT 9LB 11OZ DARK GREY,20MM BORE,CHINA,FOR CG-4/5,SP,GP LXD-55/75–$35
COUNTERWEIGHT 10LB,GREY,20MM BORE FOR MEADE LXD-55/75,AND,CG-5,SP/GP GEM—–$45
COUNTERWEIGHT BLK,11LB 1.5" BORE FOR LOSMANDY HGM 200 & GM 200 GEM'S———$75
COUNTERWEIGHT BLACK,26LBS FOR LOSMANDY HGM-200 & GM-200 GEM'S 1.5" BORE —-$195
COUNTERWEIGHT,BLACK 25LBS FOR CELEST CGE,CI-700,CGEM,& LOSMANDY G-11 GEM—–$85
COUNTERWEIGHT BLACK,21LBS FOR LOSMANDY HGM-200 & GM-200 GEM'S 1.5" BORE —-$175
ROD FOR C-8 COUNTERWEIGHT BAR ASSEMBLY,13" LONG,BY 3/8" DIAMETER,BLACK ALUM–$20
ROD FOR C-11 COUNTERWEIGHT BAR ASSEMBLY,17″ LONG,3/8″ DIAMETER—————$20
BRACKET,BLACK FOR C-11 OTA COUNTERWEIGHT ROD ASSEMBLY,ONE ONLY—————$20
BRACKET,GREY FOR C-14 OTA COUNTERWEIGHT ROD ASSEMBLY,ONE ONLY—————-$20
LOSMANDY CURVED ADAPTER PLATES/SCREWS FOR 11″ SCT COUNTERWEIGHT BAR———-$15
LOSMANDY 8" SCT DWS WEIGHT BAR ASSY,W/2.5LB SLIDING C/W ON THREADED ROD——$95
LOSMANDY DWS WEIGHT BAR ONLY,FOR CELEST/MEADE 8" SCT'S,NO SLIDER/WEIGHTS—–$30
CUSTOM WEIGHT BAR,36″ LONG,W/BRACKETS AND 3LB C/W FOR 4″ REFRACTORS———-$30
CUSTOM C-14 COUNTERWEIGHT,2LB,SCREWS INTO HOLES ON REAR CELL—————–$15
CUSTOM C-14 COUNTERWEIGHT,4LB,SCREWS INTO HOLES ON REAR CELL—————–$20
CUSTOM C-14 COUNTERWEIGHT,8LB,FITS CUSTOM C-14 C/W BAR,(SEE ABOVE)———–$25
STAINLESS STEEL C/W,10 OZ W/THREADED 1/4"-20 CENTER HOLE,MODIFIED CELEST—–$15
STAINLESS STEEL C/W 10 OZ,10-24 STUD,SCREWS IN C-8 CELL,C-90/5,NEEDS CLIP—-$15
STACKABLE STEEL C/W'S,BLACK,W/10-24 STUD,SCREWS IN C-8 FRONT CELL,6 OZ——-$15
STACKABLE STEEL C/W'S BLK,W/10-24 STUD,SCREWS IN C-8 FRONT CELL 10 OZ——–$15
STACKABLE STEEL C/W'S BLACK,W/10-24 STUD,SCREWS IN C-8 FRONT CELL,14OZ-——–$15
CLIP FOR ATTACHING STACKABLE WEIGHTS TO FRONT CELL OF C-5 SCT—————-$10
SOLAR PROJECTION SCREEN & ROD & CLAMP ASSY FOR JAPAN 76.2MM LAFAYETTE EQ REF-$25
SOLAR PROJECTION ROD W/GREY RING,NO SCREEN FOR MAYFLOWER 2.4" REFRACTOR——$15
SOLAR PROJECTION SCREEN & ROD FOR 60MM REFRACTORS—————————-$30
SOLAR PROJECTION SCREEN BLACK AND WHITE SIDES,NEW,NO ROD OR BRACKET,JAPAN—-$15
SOLAR PROJECTION ROD ONLY,GREY TRIM COLOR,FOR MAYFLOWER 60MM REFRACTORS——$15
KOA BLUE CORDURA FABRIC CAMERA/ACCY CASE,VELCRO DIVIDERS,17″,9″,9″———–$30
EAGLE CREEK BLACK & GREY NYLON CAMERA BAG,2 ZIPPERED COMPARTMENTS,10"X7"X4"–$15
EAGLE CREEK GOLD & GREY NYLON CAMERA BAG,2 ZIPPREED COMPARTMENTS,10"X7"X4"—$15
MARWARE CAMERA BAG,BLACK & BLUE NYLON/NEOPRENE 2 ZIPPER COMPARTMENTS,8X8X3"–$15
CASE LOGIC BLACK NYLON CD/SOFTWARE CASE,2 ZIPPER COMPARTMENTS,7"X7"X2"——-$10
CASE LOGIC BLACK FABRIC CD/SOFTWARE CASE,2 ZIPPER COMPARTMENTS,6"X6"X2"——$10
SHAKESPEARE BLUE CORDURA 3 COMPARTMENT FANNY PACK/EYEPIECE POUCH,28"L X 6"W–$20
BLUE AND BLACK HD NYLON CARRY/DUFFEL BAG,ZIPPERED POUCHES, 26"X17"X12"——-$25
BLUE+SILVER NYLON CASE,FOAM LINED,ZIPPERED TOP/BOTTOM LIDS,20.5",19.5",13"—$35
CUSTOM LEATHER H-D CARRY CASE FOR MEADE 8/10″ SCT TRIPODS,14″X14″X40″——–$45
CUSTOM WOOD CASE FOR LOSMANDY 48″ LEGS FOR G-8/9/11 EQ MTS-46x18x7″———$125
CUSTOM CHERRY WOOD CASE W/FOAM FOR TAK 6″ F/8 REFRACTOR.55″X10X10″———-$395
CUSTOM WOOD CASE W/FOAM FOR TAK 4″ F/8 & SIMILAR REFRACTORS,37X8X8″———$275
CUSTOM WOOD CASE W/FOAM,PAINTED BLUE,W/LATCHES,13"X13"X15"——————-$50
CUSTOM WOOD CASE W/FOAM,PAINTED BLUE,WITH LATCHES,13"X13"X36"—————$100
WOODEN CASE FOR LAFAYETTE 76.2MM/910MM REFRACTOR/GEM/TRIPOD,SHAFT/C-W/ACCYS–$50
WOODEN CASE FOR ATCO 60MM/700MM ALT-AZ REFRACTOR OTA/MOUNT/TRIPOD/ACCYS,JAPAN$50
WOODEN CASE FOR 60MM REFRACTORS,35.5″L,11.5″W,9″D—————————-$30
CUSTOM WOOD CASE FOR CELEST CG-5 EQ HEAD,HOLDS SHAFT,2 WEIGHTS RINGS/D-T BAR-$85
UNITRON WOOD CASE FOR 80MM SPOTTING SCOPES.22″L,9″W,4.5″D,NEW—————-$35
FILTER CASE,2″ & 1.25″ SIZES,BLACK VINYL,8″LONG,3.5″WIDE,1.5″TALL————-$8
PELICAN MODEL 1550 BLACK PLASTIC ACCY CASE,USED,PARTIALLY PLUCKED FOAM——-$95
STORMCHASE BLACK HEAVY DUTY PLASTIC SCOPE CASE MOD #2975,PARTIAL FOAM FOR CELEST
9.25" SCT OTA,EXTENDABLE HANDLE/REAR WHEELS,29" LONG,18"WIDE,14" DEEP——-$225
CUSTOM HD CASE,SESSIONS,BLUE FIBERGLASS/ALUM/38X17X16",DIVIDED FOAM SECTIONS$275
CUSTOM H-D CASE 43X24X17,W/FOAM CUT FOR LOSMANDY GM-150 EQ HEAD & SEMI PIER-$350
CUSTOM WOOD ACCESSORY AND EYEPIECE CASE,W/4 FOLD OUT TRAYS,W/8 COMPARTMENTS–$95
CROP IN STYLE HEAVY DUTY BLACK CORDURA FABRIC CARRY CASE,REAR WHEELS/EXTENDABLE
& RETRACTABLE CARRY HANDLE,DUAL ZIPPERED SIDE COMPARTMENTS,20"H x18"W x16"D-$125
GREY PLASTIC H-DUTY ACCY CASE,21"X17"X9,FOAM CUT FOR TV GIBRATER ALT-AZ HEAD-$50
BLACK PLASTIC HEAVY DUTY CASE FOR GEM'S OR BULKY ITEMS,NO FOAM,19"X16"X14"—$65
BLACK PLASTIC/METAL CASE WITH FOAM,HOLDS CELEST SUP POL MT 16X13X8″———-$35
PLASTIC ACCESSORY CASE,BROWN,W/FOAM,14″L,8″W,4″D—————————–$20
PLASTIC ACCESSORY CASE,BROWN,W/FOAM,26″L,13″W,5″D—————————-$25
BLACK VINYL CAMERA CASE,BY LOGIC,11"X11"X7"———————————-$15
BLACK VINYL CAMERA/ACCY CASE,W/FOAM AND CARRY HANDLE,13" X 10" X 5"———-$20
EYEPIECE & ACCESSORY/CAMERA CASE,BROWN VINYL,W/FOAM,13L,12″W,5″D————-$20
EYEPIECE & ACCY CASE,BROWN,PLASTIC,USED FOAM,12X10X5″————————$15
EYEPIECE & ACCY CASE,BLACK PLASTIC,USED WITH FOAM,12"X9"X4"——————$15
EYEPIECE AND ACCESSORY CASE,BROWN PLASTIC WITH FOAM,14"X9"X4"—————-$20
EYEPIECE AND ACCESSORY CASE,BLACK PLASTIC,W/FOAM,8″L,5″W,2.5″D—————-$8
EYEPIECE AND ACCESSORY CASE,BLACK PLASTIC,W/FOAM,11″L,10″W,4″D—————$10
EYEPIECE AND ACCESSORY CASE,BLUE PLASTIC,NO FOAM,8.5″L,6″W,2.5″D————–$5
EYEPIECE AND ACCESSORY CASE,BLUE PLASTIC,8″X7″X2″—————————–$5
EYEPIECE AND ACCESSORY CASE,BLACK PLASTIC,W/FOAM,11″L,5″W,4″H—————–$5
EYEPIECE & ACCESSORY CASE,BLACK PLASTIC,14″L,10″W,6″D,W/FOAM—————–$20
EYEPIECE & ACCESSORY CASE,BROWN VINYL,13″L,9″W,6″D—————————$15
MEADE BLACK VINYL CARRY CASE FOR 90MM TO 102MM,15" X 6.5" X 6.5"————-$15
MEADE GREY PLASTIC CARRY CASE,W/FOAM:2045,4" SCT OTA/FORKS/DRIVE BASE,LEGS—$45
MEADE ALUMINUM CASE WITH FOAM/DIVIDERS FOR 2045 4" SCT OTA SPOTTING SCOPE,NEW$40
MEADE EYEPIECE AND ACCESSORY CASE,ALUMINUM WITH FOAM,15.5"X11"X5"————$20
MEADE EYP/ACCY CASE BLACK PLASTIC DUAL METAL LATCHES,13"X10"X6"————–$35
ORION EYP/ACCY CASE,BLACK PLASTIC,USED,W/PARTIAL FOAM,17X12X6″—————$15
ORION ALUMINUM ACCESSORY/EYEPIECE CASE WITH FOAM,USED,13"X9"X6"————–$25
ORION SMALL EYP CASE,ALUM,HOLDS 8 1.25" SIRIUS PLOSSL EYP'S,8.5"X7"X3"——-$15
ORION SMALL EYP/ACCY CASE,BLACK PLASTIC,USED,PARTIAL FOAM,12"X 8"X 3.5"——$15
ORION MEDIUM EYP/ACCY CASE BLACK PLASTIC,USED,PARTIAL FOAM,14"X 10" X 5"—–$20
ORION ALUMINUM EYEPIECE AND ACCESSORY CASE,USED,PARTIAL FOAM,18"X13"X6"——$20
ORION BLACK ALUMINUM & WOOD EYEPIECE & ACCESSORY CASE,PARTIAL FOAM,18X13X6"–$20
ORION BLACK PLASTIC ACCESSORY AND EYEPIECE CASE,WITH FOAM 18"X13"6"———-$20
CELESTRON ALUMINUM EYEPIECE AND ACCESSORY CASE WITH FOAM,13"X11"X5.5"——–$20
BLACK PLASTIC CASE,W/FOAM:SMALL SCOPES/ACCYS/EYP'S,13″L,9″W,5″D————–$15
BLACK PLASTIC CASE,FIELD LOCKER,12"L BY 8" WIDE, BY 3" DEEP,W/FOAM————$5
BLACK PLASTIC CASE,FIELD LOCKER,17" LONG BY 13" WIDE BY 6" DEEP,W/FOAM——-$10
BLACK PLASTIC ACCY/EYP CASE,NO FOAM,13" X 9" X 5"—————————-$10
BLACK VINYL ACCY CASE 10″L,6″W,3″D——————————————-$10
DOT-LINE ALUM CASE FOR MOUNTS,PARTIAL FOAM IN BOTTOM OR LID,21"X18"X8"——-$50
ALUMINUM EYEPIECE & ACCESSORY CASE W/FOAM,BLACK,PARTIAL FOAM,11.5X8"X4.5"—-$15
ALUMINUM/WOOD/METAL EYEPIECE & ACCY CASE,USED FOAM,TAIWAN,18"X13"X6"———$15
ALUMINUM ACCY CASE,HALIBURON,BLACK,W/FOAM,USED FOR EYP'S & ACCY'S,21"X13"X6"-$65
ALUMINUM ACCY/EYP CASE W/FOAM 20"X12"X6" USED WITH FOAM———————-$35
ALUMINUM CARRY CASE,SMALL FOR CELESTRON MOUNT PARTS————————–$25
ALUMINUM ACCY/EYP CASE W/FOAM 20″ X 12" X 6″,USED FOAM,REPAIRED HINGE——–$25
ALUMINUM 3 PIECE STACKABLE ACCESSORY/EYP CASE,W/FOAM,17″H,17″L,9″W———–$45
ALUMINUM EYEPIECE AND ACCY CASE,W/FOAM,16X12X6.5″—————————-$30
ALUMINUM ACCY & EYP CASE,W/FOAM,USED,GOOD CONDITION————————–$30
ALUMINUM EYEPIECE AND ACCY CASE,NO FOAM,16.5L,13.5″X9″———————–$35
ALUM/WOOD EYP/ACCY CASE,SILVER/BLK CUT VINYL COVERING,PARTIAL FOAM,15X10X6"–$15
ORION PADDED BLUE CORDURA FABRIC CARRY BAG FOR SMALL/MED REFRACTORS 6X8X36"–$30
ORION PADDED BLUE CORDURA FABRIC BAG,H/D,SCT TRIPOD/WEDGE,50"X18"X11",STAINED$35
ALUM CARRY CASE FOR TELEPHOTO LENSES UP TO 4" DIAM & 900MM FL,40"X8"X8"—–$100
STANLEY TOOL & ACCESSORY CASE,BLACK & YELLOW 16'X 7"X 7"———————$15
KOBALT TOOL/ACCY CASE,BLUE COLOR,25"X 10"X 10" W/TRAY————————$20
MEGABOX HVY DUTY PLASTIC TOOL/ACCY CASE W/FRONT COMPARTMENTS,18" X 10" X 8″–$15
FLAMBEAU PLASTIC STORAGE AND ACCESSORY CASE,W/TRAY, 27″L,14″W,13″D———–$15
FOTOFILE BLACK CANVAS LENS CASE,ZIPPERED,6" LONG BY 5" DIAMETER————–$10
VINYL CAMERA LENS/SPOTTING SCOPE CASE,14"L,4"DIAM,DUAL ZIPPERED TOP SECTIONS-$15
BUSHNELL BLK PLASTIC CARRY CASE FOR SPACEMASTER SPOTTING SCOPE & TRIPOD——$15
SWIFT BLACK VINYL CARRY CASE,#841 CT FOR SPOTTING SCOPES,3.5"D X 18"L——–$20
SWIFT BLACK VINYL CARRY CASE #700C FOR SPOTTING SCOPES 2.75" X 15"L———-$15
CELESTRON BLACK NYLON ZIPPERED CASE FOR CHINESE 70MM MAKSUSTOV OTA———–$10
CELESTRON PADDED CARRYING CASE 9"x8"x5″ FOR 500MM F/5.6,OR BINOS————-$25
CELESTRON SOFT CARRYING CASE,BLACK,FOR 60-80MM SPOTTING SCOPES—————$20
CELESTRON SOFT BLACK VINYL CARRY CASE FOR SPOTTING SCOPES,12"X7"X4"———-$15
CELEST ROUND BLACK VINYL CARRY CASE FOR ORIG 500MM F/5.6 TELEPHOTO LENS——$20
CARRYING CASE FOR B & L DISCOVERER SPOTTING SCOPE—————————-$35
CUSTOM PADDED CARRYING CASE FOR CELESTRON 70MM FLUORITE OPTICAL TUBE———$40
MEADE BLUE PADDED FABRIC CARRY CASE FOR 90MM-105MM MAK-CASS OTA————–$15
CELEST ORIG BLACK VINYL COVERED WOOD CARRY CASE.W/FOAM FOR C-5 OTA———–$45
CELEST ORIG BLACK VINYL COVERED WOOD CASE,NO FOAM HOLDS C-90 ASTRO———–$40
CELEST C-90/1000MM SPOTTING SCOPE BLACK PLASTIC CARRY CASE,ORIG STYLE——–$30
CELEST METAL CARRY CASE W/FOAM FOR NEXTSTAR 4″ GT SCOPE/FORK MOUNT———–$65
HEAVY DUTY WHITE PLASTIC CASE W/FOAM FOR SAND CAST C-5 OTA & FORK MOUNT & DRIVE
BASE,CUSTOMIZED W/PADDED SEAT ON TOP FOR LOW HEIGHT SEATING——————$75
MEADE DARK GREY PLASTIC CARRY CASE W/FOAM FOR 90MM F/11 BLACK/WHITE MAK OTAS-$35
MEADE DARK GREY CORDURA FABRIC CARRY CASE,W/FOAM,FOR 12" LX-200 OTA/FORK MT-$200
FOOT LOCKER TRUNK,W/FOAM FOR C-14 OTA ————————————–$110
FOOT LOCKER TRUNK,NO FOAM,FOR C-14 FORK ARMS/DRIVE BASE———————-$75
FOOT LOCKER TRUNK,NO FOAM FOR C-11 OPTICAL TUBE ASSEMBLY,LOCKABLE————$75
FOOT LOCKER TRUNK W/FOAM FOR C-11 SAND CAST FORK ARMS AND DRIVE BASE,LOCKABLE$85
FOOT LOCKER TRUNK FOR C-11 FK ARMS,W/FOAM,FITS COMET CATCHER,C-5 OTA+FKS—–$55
FOOT LOCKER TRUNK,W/FOAM FOR MEADE 10″ TUBE/FORK ARMS/DRIVE BASE————-$85
FOOT LOCKER TRUNK W/FOAM FOR STD CELEST/MEADE 8" SCTS,W/LOCK ON HASP———$65
FOOT LOCKER TRUNK,W/FOAM FOR STANDARD 8″ SCT,NO LOCK ON HASP—————–$55
FOOT LOCKER TRUNK W/FOAM FOR STANDARD 8" SCT,W/LATCHES,MISSING LOCK ASSEMBLY-$50
FOOT LOCKER TRUNK W/FOAM FOR STANDARD 8" SCT,W/LATCHES,MISSING CARRY STRAP—$40
FOOT LOCKER TRUNK FOR CELEST ORANGE C-8 OTA/FORKS W/LOCKS & HASP,NO FOAM—–$35
FOOT LOCKER TRUNK,NO FOAM,NO HASP,FOR 8" SCT———————————$30
FOOT LOCKER TRUNK,W/FOAM FOR STANDARD C-5/C-5+,& C-11 SAND CAST FK ARMS——$60
SEARS BLACK PLASTIC TOOL BOX,CAN BE USED FOR ACCY'S,11" X 5" X 4"————-$5
SEARS CRAFTSMAN,GREY PLASTIC TOOL CASE,PORTABLE W/REMOVABLE TRAY W/HANDLE—-$20
PLANO RED PLASTIC TOOL BOX,NO TRAY, FOR EYP'S/ACCY'S,15" X 7" X5"————-$5
TELEGIZMOS SILVER COVERED VINYL SCOPE COVER,SILVER MATERIAL FLAKING,33"X27"–$15
ALUMINIZED/SILVER HEAT REFECTING AND BLUE SIDE SCOPE COVER,60"X80"———–$25
CARRYING CASE,BLACK PLASTIC,NEW CELESTRON 50MM SPOTTER,BROKEN LATCH———–$5
CARRYING CASE,BLACK VINYL,HARD SIDED: CELESTRON SS-80 SPOTTING SCOPE———$20
CARRYING CASE,RED PLASTIC WITH FOAM FOR 8″ SCT'S-34″L,19″W,14″D————-$125
CARRYING CASE,BLACK,MEDIUM DUTY.W/FOAM,26″X18″X10″HOLDS UP TO 50LBS———-$75
CARRYING CASE,BLACK CARDBOARD,MEDIUM DUTY,CYLINDRICAL,9″DIAM,41″ LONG——–$40
CARRYING CASE,BLACK WITH FOAM FOR ULTIMA 11" PEC SCOPE/FORK ARMS/DRIVE BASE-$195
CARRYING CASE,W/FOAM FOR CELES ULTIMA 2000 GO TO 8" SCT OTA/FK MT,14X18X28"-$175
CARRYING CASE FOR ALL CELEST/MEADE 8″ SCT'S/LX50/200 & ULTIMA—————$195
CARRYING CASE FOR CELESTRON COMPUSTAR 8" SCT, DIE CUT FOAM,USED————-$200
CARRYING CASE FOR CELEST/MEADE 8″ SCTS EXCEPT ULTIMA/LX-50/200————–$195
CARRYING CASE FOR CELEST 8″ SCT'S EXCEPT ULTIMAS,HAS 2 SMALL CRACKS———$150
CARRYING CASE FOR CELEST 8" SCT'S,EXCEPT ULTIMAS,HAS 3 REPAIRED CRACKS——$135
CARRYING CASE FOR MEADE 8″ LX-200 SCT'S,W/FOAM,LOCKABLE———————$200
JMI BLACK,H/D PLASTIC CARRY CASE,W/10" RUBBER TIRES FOR C-11 GPS & CPC-1100-$295
CELEST BLK PLASTIC CARRY CASE W/HANDLE/WHEELS FOR C-8 OTA OR EQ MT,24X17X14"$135
CARRY CASE,MED/DUTY BLK PLASTIC,NO FOAM,32X17X13",HOLDS LOSMANDY LEGS/PIER—$60
MILITARY SURPLUS SUPER HEAVY DUTY SCOPE CASE,W/FOAM FOR 10-11″ SCT———-$150
CELESTRON BLACK NYLON CARRY BAG FOR SLT NEXSTAR ALUM TRIPOD,30" X 7"X 6"—–$15
SMART ASTRONOMY BLACK CORDURA PADDED FABRIC SCOPE BAG 47" LONG X 16" DIAM—$100
BOST BLACK CORDURA CARRY BAG,FOR SCOPES/ACCYS,24″X12″X12″,ZIPPERED———–$25
MEADE BLUE CORDURA FABRIC CARRY CASE FOR #882 ETX TRIPOD/TRAY 29"L X 7"W—–$20
JMI BLK CORDURA FABRIC PADDED CARRY CASE FOR SCOPE,MOUNT & TRIPOD 38"X 10—-$75
JMI BLACK HEAVY DUTY TRANSPORT CASE,W/WHEELS & HANDLES FOR MEADE 10" GPS SCT$325
JMI BLACK H-DUTY TRANSPORT CASE,W/WHEELS,FOR CELESTRON/MEADE 8" GO TO SCT'S-$295
JMI BLACK HEAVY DUTY CARRY CASE FOR CELEST NEXSTAR 8" SINGLE FORK ARM SCT—$195
MEADE H/DUTY BLK PLASTIC CARRY CASE,W/FOAM FOR 10" LX-200 CLASSIC OTA/FK MT-$195
SPORTS PLUS DARK BLUE CORDURA CARRY BAG FOR SCOPES/ACCYS,36X18X18″———–$35
BLUE NYLON CARRYING BAG FOR CELEST LOCKED TRIANGLE TRIPOD,20X12X6″———–$25
COSTAR BLACK NYLON CARRY CASE,W/ZIPPERED POCKETS,17″X7″X7″——————-$25
COMPO CARRIER,BLACK NYLON,ZIPPERED CARRY BAG,15 X 10 X 3.5"——————$10
TRAVEL EXPRESS,ZIPPERED CARRY BAG,19"X 11" X 12"—————————–$15
MODA BLUE ZIPPERED HEAVY DUTY CORDURA CARRY CASE,21" X 12" X 13"————-$25
PACIFIC DESIGN BLK HEAVY DUTY CORDURA CARRY CASE 40″X 24″ FOR TRIPODS——–$85
DELUXE PADDED CARRYING CASE FOR MEADE/CELESTRON WEDGE & TRIPOD—————$75
CUSTOM PADDED CARRYING CASE FOR C-14 TUBE 30″ TALL,22″ DIAMETER NEED REPAIR-$100
CUSTOM MADE TRIPOD BAG FOR NON-ADJ CELESTRON LOCK TRIANGLE TRIPOD————$50
ORION BLUE NYLON LIGHTWEIGHT TRIPOD BAG,48" LONG BY 10" DIAMETER————-$15
ORION BLUE NYLON LIGHTWEIGHT TRIPOD BAG,48" LONG BY 14" DIAMETER————-$20
CUSTOMIZED TRIPOD BAG, 9X54" LONG CORDURA FABRIC,FR MANFROTTO,HD ZIPPER/STRAP$95
ORION BLUE PADDED CARRY BAG USED, HOLDS C-14 TRIPOD OR C-8 TRIPOD/WEDGE——$45
C-STAR BLACK FABRIC TRIPOD CARRY BAG,MEDIUM DUTY,37X8X6",ZIPPERED COMPARTMENT$15
VIXEN BLUE FABRIC TRIPOD/SCOPE CARRY BAG,W/STRAP,FULL LENGTH ZIPPER,6"X6"X26"$20
BOGEN 35″ LONG TRIPOD/CARRY BAG FOR 3011/3021 SERIES TRIPODS,NEW————-$45
TAPERED TRIPOD CARRYING BAG,45″ LONG,WILL HOLD C-14 FORK ARM—————–$30
TAMRAC GREY CORDURA ZIPPERED SCOPE/TRIPOD BAG,37" LONG BY 4" WIDE————$20
PADDED CARRYING CASE FOR CAMERAS OR BINOCULARS,10″X10″X6″,ZIPPERED———–$10
GREY VINYL CASE FOR CELESTRON 6.5X44ED OR 9.5X44MM ED BINOCULARS————-$20
BLACK NYLON CASE FOR CELESTRON 7X35MM/8X40MM ENDURO BINOCULARS—————$12
BLACK VINYL CASE FOR 7X35MM OR SIMILAR SIZE BINOCULARS————————$5
BINO CASES,LEATHER VARIOUS STYLES,FROM JAPANESE 7X35 AND 8X40 SIZE BINOS—–$10
VIXEN BLACK HARD CASE FOR 10X70MM BINOCULARS,BL TYPE,W/STRAPS—————-$15
CELESTRON BLACK FABRIC CASE FOR 25X100MM SKYMASTER CHINESE BINOS————-$20
CELESTRON BROWN VINYL CASE FOR 8X32MM ULTIMA BINOCULARS———————-$10
CELESTRON SOFT VINYL CASE FOR MINI PORRO PRISM BINOS,9X25MM,ETC—————$7
CELESTRON BROWN VINYL CASE,VERTICAL,FOR MINI SERIES OF BINOCULARS————-$5
VIXEN SMALL BINOCULAR & MONOCULAR POUCHES,VARIOUS STYLES———————-$2
SOFT BLACK POUCHES FOR CELESTRON MINI TRIPODS———————————$2
VIXEN BLACK PLASTIC CASE FOR 60/80MM SPOTTING SCOPE,6X30,MINI TRIPOD———$15
VIXEN SILVER PLASTIC CASE FOR 60/80MM SPOTTING SCOPE,6X30,MINI TRIPOD——–$15
METAL CARRYING HANDLE,7″ LONG,FOR LARGE REFRACTOR,MOUNTS ON RINGS————$10
METAL CARRYING HANDLE,14″ LONG,FOR LARGE REFRACTOR,MOUNTS ON RINGS———–$15
BLACK METAL CARRY HANDLES,4" LONG FOR CELEST CELESTAR/NEXSTAR FORK MTS——-$10
ALUMINUM/SILVER CARRY HANDLES,6.25" LONG FOR CELESTRON GPS FORK MOUNTS——-$15
HEAVY DUTY BLACK ALUMINUM CARRY HANDLE,6" LONG FOR CELEST SCT CPC FORK MTS—$15
CARRYING HANDLE REPLACEMENT FOR CELESTRON/MEADE FOOT LOCKER TRUNK————-$5
BINOCULAR/CAMERA STRAPS,BROWN & BLACK PLASTIC———————————$1
BINOCULAR NECK STRAPS,THIN CLOTH STYLE,W/CLIPS——————————–$2
CLOTH BINOCULAR/CAMERA STRAP,W/SPRING CLASPS,3/4″ WIDE————————$3
CAMERA STRAP,CLOTH,W/RUBBER SHOULDER STRAP————————————$4
METRIC SCREW W/HAND KNOB,USED W/VARIOUS VIXEN & CELESTRON MTS,—————-$3
VARIOUS TYPES/SIZES OF BEARINGS USED IN CELEST/LOSMANDY-PRODUCTS———-$1-$20
ASSORTED RINGS,TUBES & ADAPTERS———————————————–$1+UP
ASSORTED KNOBS WITH AMERICAN AND METRIC THREADED SCREWS———————–$1+UP
ALUM KNURLED SLOW-MO CONTROL/FOCUSER KNOBS,3/4" DIAM FOR 1/8" SHAFTS———–$15
BOBS KNOBS COLLIMATION HAND SCREWS FOR MEADE 10" SCT OTA'S,NEW W/INSTRUCTIONS$15
BOBS KNOBS FOR SECURING CELESTRON GPS 11″ SCT TO STANDARD TRIPOD————-$20
BLACK ALUM KNURLED KNOB W/16MM THREADS,FITS SP/GP/CG-5/LXD-75 C/W SHAFT——$10
BLACK PLASTIC KNOB,SCALLOPED EDGES,10MM COARSE THREADS STUD,15MM LONG–———$5
BLACK PLASTIC KNOBS,1/4" DIAM THREADED SHAFT,"T" & SCALLOPED SHAPE HEADS——$2
BLACK PLASTIC KNOB,2"DIAM,5/16" THREADS,1" LONG,FITS CELEST/MEADE TRIPOD——$5
BLACK PLASTIC KNOBS,2.5" DIAMETER,CENTER HOLE HAS 1/2"-13 THREADS————$15
BLACK PLASTIC KNOBS,SCALLOPED EDGES 5/16" THREADS,1.25" LONG——————$5
BLACK PLASTIC KNOBS,ROUND,STAR SHAPED HEAD,5/16" DIAM,1" LG,SCT TRIPODS——-$5
BLACK PLASTIC KNOBS,STAR SHAPED HEAD,3/8" THREADED CENTER HOLE—————-$5
BLACK PLASTIC KNOBS,SCALLOPED EDGES 3/8" THREADS,1.25" LONG——————-$5
BLACK PLASTIC HAND KNOBS FOR CELES CG-5/GP GEM R/A/DEC SLOW MO CONTROLS——$10
BLK PLASTIC "T" SHAPED KNOBS,1.5" LONG,6MM THREADS,FOR CHINESE TRIPODS——–$3
BLK PLASTIC "T" SHAPED KNOBS,3/4" LONG,7MM THREADS,FOR CHINESE TRIPODS———-$3
BLK PLASTIC "T" SHAPED KNOBS 3.2" LONG,10MM DIAM THREADS FOR CELEST MTS——-$3
BLK PLASTIC TRIANGLE KNOBS W/TRIANGLE TIPPED METRIC BOLTS FOR GEM TRAYS——-$2
NIGHT EYES ALUM 1.25" ID EYP CLAMP RINGS FOR POSITIONING THEM IN FOCUSER—–$10
CHROME PLATED BOLTS,2.5" LONG FOR HINGED SCOPE CLAMP RINGS,LARGE HEAD——–$10
CHROME PLATED BOLTS,2.25" LONG,FOR HINGED SCOPE CLAMP RINGS,SMALL HEAD——–$5
MISCELLANEOUS TELESCOPE AND ACCESSORY PARTS,DOMESTIC & IMPORTED—————$3+UP
MISC. ALUMINUM,STEEL,BRASS PARTS,PLATES,DISKS,RODS,UNUSUAL SHAPES————-$5+UP
1.25″ CLEAR PLASTIC EYEPIECE CONTAINER W/SNAP ON CAP,FROM VIXEN,JAPAN———$5
1.25" POLY EYP 2 PIECE SCREW TYPE BOLT CASES,SMALL & MEDIUM SIZES————-$3
ROUND ACCESSORY/EYEPIECE CONTAINER,W/SNAP ON LID,7″ DIAMETER——————$4
ROUND ACCESSORY/FILTER CONTAINER,W/SCREW ON LID,3.5″DIAM/1.5″ TALL————$4
TRIANGULAR ACCESSORY/EYEPIECE CONTAINER,W/SNAP ON LID,FROM VIXEN————–$5
EYEPATCH,BLACK CLOTH,W/ELASTIC CORD FOR TELESCOPE OBSERVATIONS—————-$5
1.25" WHITE PLASTIC CAPS FITS CHROME BARRELS ON 1.25" STANDARD EYP'S———-$1
1.25" BLACK PLASTIC CAPS FITS CHROME BARRELS ON 1.25" STANDARD EYP'S———-$1
1.25″ BLACK RUBBER CAPS,1.5″ LONG GOOD FOR BARLOWS & TALL EYPS—————-$1
1 5/8" ID BLACK PLASTIC CAPS,1 INCH LONG,SLIGHTLY TAPERED———————$1
37MM BLACK PLASTIC CAPS FOR FINDERS AND EYEPIECE TOPS————————-$1
MISC CAPS FOR EYEPIECES,FINDERS,BINOCULARS,ETC.SMALL/.965″ TO 40MM————$1
MISC CAPS FOR EYEPIECES,FINDERS,BINOCULARS,ETC,MEDIUM,41MM-62MM—————$2
MISC CAPS FOR TELESCOPES,LARGE BINOCULARS & FINDERS,62.5MM-4″————–$3-$4
PLASTIC TELESCOPE/BINOCULAR CAP 99.2MM ID————————————-$5
PLASTIC TELESCOPE COVER 5.5″ ID———————————————–$7
PLASTIC TELESCOPE COVER 6.5",FRONT PLASTIC RIM FOR CELEST 130MM NS SLT OTA—$25
PLASTIC TELESCOPE COVER,PARKS,9.75" ID FOR 8" PARKS NEWTONIANS—————$15
TELESCOPE FRONT CAP,BLACK ALUMINUM,FOR 10" OD TUBES,FOR MEADE 8" F/4 S-NEWTS-$35
METAL TELESCOPE COVER 12 7/8" ID 5.5" CENTER HOLE,CUSTOM MADE FOR SOL FILTER-$25
C-14 ALUMINUM CAP FOR ASTROZAP C-14 ALUMINUM METAL DEWSHIELD,NEW IN BOX——$40
BLACK VINYL SCOPE COVER FOR NEWTS AND REFRACTORS,FOR 6.5" DIAMETER TUBES—–$20
GALILEO BLACK PLASTIC NEWTONIAN SCOPE COVER, 6 7/8" ID,EDGE CRACK,FELT LINED-$15
BLACK VINYL SCOPE COVER FOR NEWTS AND REFRACTORS,7.5" DIAMETER TUBES———$20
BLACK VINYL SCOPE COVER FOR NEWTONIANS,FITS 13.25" DIAMETER TUBES————$45
BLACK VINYL NEWTONIAN TUBE COVER 19" ID FOR PARKS/CAVE/MEADE FIBERGLASS TUBE-$65
BAHNTINOV BLACK FOCUS MASK FOR C-11 HD EDGE OTA——————————$20
KENDRICK KWIK FOCUS 3 HOLE CAP FOR MEADE 90MM ETX,NEW————————$25
YELLOW COTTON FABRIC SCOPE COVER FOR C-8 OTA FORK/BASE,35"L,24"W HAS 2" TEAR-$20
SILVER COATED FABRIC SCOPE COVER,26" BY 28 INCHES,MARKED "NISSAN"————$15
TELEGIZMOS DELUXE SCOPE COVER,W/PROOF,HD VINYL,OUTER LAYER,FOR 16" SCT ON GEM$85
ALUMINIZED MYLAR SCOPE COVER,DESERT SHIELD,52" WIDE BY 88" LONG————–$45
NYLON SCOPE COVER,WHITE FOR C-8/C-11 SCT'S,60"L BY 38"WIDE,W/SNAP BUTTONS—-$35
NYLON SCOPE COVER BLUE FOR C-8 FORK AND TUBE ASSEMBLIES 16″W,34″L————$30
NYLON SCOPE COVER,BLUE FOR CELESTRON/MEADE FORK MOUNTED 8″ SCT'S————-$20
NYLON SCOPE COVER,ASTROSYSTEMS,WHITE FOR CELESTRON/MEADE 8" SCT'S,26"X36"—-$30
NYLON SCOPE COVER FOR CELESTRON ULTIMA 11″ SCT,7FT LONG,2FT WIDE————-$75
NYLON SCOPE COVER FOR DOBS AND REFRACTORS, 84" LONG X 24" DIAMETER———–$50
NYLON SCOPE/TRIPOD BAG,TAN,REINFORCED NYLON WEAVE W/DRAWSTRINGS 65"L X 15"W–$25
CUSTOM WOOD ACCY SHELF/TRAY FOR MEADE 8/10" SCT TRIPODS 5" BY 8"————-$10
CUSTOM TRAY AND EYEPIECE HOLDER,FITS CELESTRON OMNI CG-4 MOUNT—————$25
CUSTOM WOOD TRAY,CELEST LOCKED TRIANGLE TRIPODS,FOR 1.25″ EYP/ACCYS———-$20
EYEPIECE & ACCY TRAY,BLACK PLASTIC FITS CELEST ADJ SUPER C-8 TRIPODS———$20
EYEPIECE TRAY 13" DIAM, FROM ASTROZAP,FITS ½" THREADED RODS ON SCT TRIPODS—$20
EYEPIECE TRAY 8" DIAMETER,ROUND METAL WITH REMOVABLE SIDE RING—————$15
EYPIECE TRAY 7.75" DIAMETER PLASTIC FOR .965" AND 1.25" EYEPIECES————$10
EYP TRAY ROUND ALUM BLACK,7" DIAM,W/1.25" HOLES FITS CELEST MED DTY TRIPODS–$15
EYEPIECE TRAY,6.5" DIAM BLK ALUM,W/1.25/.965" HOLES,CELES EQ-1 TRIPODS———$10
MEADE EYP/ACCY TRAY FOR 6" DIAM PIER FOR 12.5"/10" RESEARCH GRADE EQ MT'S—-$75
MEADE EYP/ACCY TRAY,13″ DIAM ROUND ALUM,BLACK,FOR 8/10″ FIELD TRIPOD———$20
MEADE TRAY,6.75" DIAM,BLK PLASTIC,FOR .965/1.25 EYP'S FOR ALT-AZ TRIPODS—–$10
EYEPIECE TRAY R/ANGLE SHAPE,FOR DOB ROCKER BOX,ALUM,HOLDS FOUR 1.25" EYP'S—$20
EYEPIECE TRAY R/A SHAPE,FOR DOB ROCKER BOX,ALUM,ONE 2" & THREE 1.25" EYPS—-$20
EYEPIECE TRAY,BLACK PLASTIC ROUND,13.25" DIAM,WITH HOLES FOR 1.25"/2" EYP'S–$20
EYEPIECE/ACCY TRAY SHANNON CO,23" BY 18" BLK STEEL FOR MEADE LX-200 TRIPODS–$65
EYEPIECE/ACCY TRAY,18" DIAMETER ROUND BLACK STEEL,FOR MEADE LX-200 TRIPODS—$50
EYEPIECE AND ACCY TRAY FROM CELEST,9.5" X 11" HOLDS FOUR 1.25" EYP'S———$15
EYEPIECE & ACCY TRAY,CUSTOM ALUM,TRIANGULAR,22" PER SIDE,W/VINYL MAT———$50
EYEPIECE/ACCY TRAY,TRIANGULAR,24″ SIDE,CUSTOM,FOR MEADE 8/10″ TRIPOD———$35
EYEPIECE/ACCY TRAY,TRIANGULAR,WOOD,CUSTOM  FOR C-11/14 TRIPOD,1.25/2" HOLES–$95
EYEPIECE/ACCY TRAY,ROUND 7" DIAM W/COMPASS FOR CELEST SLT SERIES TRIPODS—–$20
EYP/ACCY TRAY,7" DIAM,W/CLIP FOR H-BOX,NO COMPASS,FOR CELEST GT TRIPODS——$20
EYEPIECE TRAY,6″ TRIANGULAR SIDES.965 HOLES,FOR IMPORTED SCOPES————–$10
EYEPIECE TRAY RECTANGULAR,FOR 2″ AND 1.25″ EYP'S,8″ LONG———————$15
EYEPIECE TRAY,BLACK PLASTIC FOR CELESTRON GO-TO SLT SERIES ALUM TRIPODS——$15
EYEPIECE TRAY,BLK PLASTIC FOR MEADE TRIPOD FOR DS-90 GO-TO FK MT,CURVED——$10
EYEPIECE TRAY FOR 1.25" MEADE,FITS 4" OD PIERS ON DS-10 & 626/826 NEWTS——$60
EYEPIECE TRAY,BLACK METAL,SYNTA FITS ORION/VIXEN/SP,GP,CG-5 GEM TRIPODS——$30
EYEPIECE TRAY,BLACK METAL,PIE SHAPED,HOLDS FOUR 1.25" EYEPIECES,6"BY 5" SIZE-$10
RUBBER MAT,14″ DIAMETER,BLACK,FOR EDMUND ASTROSCAN TELESCOPE,NEW————-$10
NOVAK 9 POINT FLOTATION 12.5" MIRROR CELL FITS 15.5" TO 16.5" ID TUBES——–$175
PARKS 12.5" H/D CAST ALUM MIRROR CELL 9 PT PADS,FOR FULL THICKNESS MIRROR—$195
COULTER 4.5″ SECONDARY MIRROR SUPPORT BAR FROM 17.5″ COULTER DOB————-$25
SPIDER ASSEMBLY W/1.52" SECONDARY MIRROR AND HOLDER FOR 8" ID TUBES———-$45
2.6" MINOR AXIS SECONDARY MIRROR HOLDER,1/4 INCH THREADED ROD,FOR NEWTONIANS-$35
2.1″ MINOR AXIS SECONDARY MIRROR HOLDER FOR NEWTONIAN REFLECTORS————-$15
1.3" MINOR AXIS SECONDARY MIRROR HOLDER,3/8 INCH THREADED ROD FOR NEWTONIANS-$25
6 PIECE PRECISION SCREWDRIVER SET W/CASE,4 SLOTTED/2 PHILLIPS HEAD————$5
MEADE BLACK PLASTIC BUBBLE LEVEL IN 1.25" HOLDER——————————$5
BUBBLE LEVEL,1/2 INCH DIAMETER ROUND GREEN PLASTIC—————————-$4
BUBBLE LEVEL,3/4 INCH DIAMETER,ROUND WHITE PLASTIC—————————-$5
BUBBLE LEVEL,1 INCH DIAMETER ROUND WHITE PLASTIC——————————$5
BUBBLE LEVEL,2" DIAMETER ROUND CHROME PLATED STEEL BODY WITH THREADED BARREL-$20
3-WAY BUBBLE LEVEL 6″ LONG,FOR VERTICAL/HORIZONTAL/ANGLED LEVELING————$4
BAUSCH/LOMB ANGLE FINDER W/MAGNETIC BASE FOR SETTING SCOPE LATTITUDE———-$5
CELESTRON SUPER C-8 AUDIO CASSETTE TAPE FOR SET UP AND USE OF 8″ SCT———-$5
MEADE CASSETTE TAPE FOR SET UP AND USE OF 8/10″ LX-5 SCT SCOPES—————$5
MICRONTA DIGITAL LCD QUARTZ CLOCK/TIMER,W/ALARM FOR ASTRO PHOTOS————-$20
DIGITAL QUARTZ CLOCK/TIMER/STOP WATCH FOR ASTROPHOTOGRAPHY——————-$18
DIGITAL LCD THERMOMETER,W/PROBE FOR INDOOR/OUTDOOR F/C READINGS————–$12
DIGITAL LCD WORLD CLOCK,W/ALARM AND TIMER FUNCTIONS————————–$15
RED LED DIGITAL UNIVERSAL TIME CLOCK,AC POWERED FROM WILLMAN BELL————$35
****** BOOKS,STAR CHARTS,CD'S,MAPS,SOFTWARE,POSTERS,VIDEOS,PUZZLES ******
TELESCOPE MAKING MAGAZINES #31,#37,#38,#39 #40 #41 #42 #43 #44 #45 #44—-EACH–$3
ATM JOURNAL MAGAZINES COMPLETE SET #1 THROUGH #16————–COMPLETE SET–$50
AMATEUR ASTRONOMY MAGAZINES COMPLETE SET #1 THROUGH #70, COMPLETE SET——-$200
STELLARSCOPE,SKY VIEWER,W/NORTH/SOUTH HEMISPHERE VIEWS,TIME/DAY ADJ———-$35
BUSHNELL SKYWATCHER WEATHER SET———————————————–$5
CELESTRON PRODUCT MANUAL/USERS GUIDE TO TELESCOPES & ACCESSORIES————-$35
MY FIRST BOOK ABOUT SPACE,1982,MOCHE,20 PAGES———————————$1
THE STORY OF THE MOON,1982,JOHNSON,11 PAGES———————————–$3
DICTIONARY OF ASTRONOMY,1979,RUDY KOKICH,80 PAGES—————————–$3
THE LEIDEN ARATES,ANCIENT CONSTELLATIONS IN A MEDIEVAL MANUSCRIPT,1988,36 PG–$3
COSMOLOGY + 1, SCIENTIFIC AMERICAN,PAPERBACK,OWEN GINGERICH,1988,108 PAGES—-$3
THE SOLAR STYSTEM,SCIENTIFIC AMERICAN,PAPERBACK,1975, 143 PAGES—————$5
OBSERVE AND UNDERSTAND THE STARS,1969,JOHNSON,40 PAGES————————$5
EXPLORING SPACE,1972,GATLAND,48 PAGES—————————————–$6
THE YOUNG ASTRONOMER,1983,SNOWDEN,32 PAGES————————————$6
THE VIOLENT UNIVERSE,1969,CALDER,159 PAGES————————————$5
ASTRONOMY MADE SIMPLE,1976,DEGANI,228 PAGES———————————–$5
A BRIEF HISTORY OF ETERNITY,1990,PEACOCK,160 PAGES,PAPERBACK——————$5
NIGHT SKY STAR WHEEL FOR SOUTHERN HEMISPHERE,PLASTIC 5″ DIAMETER————–$7
NIGHT SKY STAR WHEEL FOR 20-30 DEG NORTH LATITUDE,5″ DIAM,PLASTIC————-$7
NIGHT SKY STAR WHEEL FOR 20-32 DEG NORTH LATITUDE,PAPER,DUAL SIDE————-$7
NIGHT SKY STAR WHEEL FOR 38-50 DEG NORTH LATITUDES,PAPER———————-$7
NIGHT SKY STAR WHEEL 22 DEG N. MILLERS PLANISPHERE,5.5" DIAM PLASTIC———-$7
NIGHT SKY STAR WHEEL,30 DEG N. MILLERS PLANISPHERE,5.5″ DIAM PLASTIC———-$7
NIGHT SKY STAR WHEEL,40 DEG N. MILLERS PLANISPHERE,5.5″ DIAM PLASTIC———-$7
NIGHT SKY STAR WHEEL,50 DEG N. MILLERS PLANISPHERE,5.5″ DIAM PLASTIC———-$7
NIGHT SKY STAR WHEEL,8" DIAMETER,PLASTIC,FOR 20-30 DEG NORTH, LATITUDE——-$10
PHILLIPS 10" DIAMETER PLANISPHERE FOR 32 DEG NORTH—————————$10
PLASTIC OVERLAY FOR TIRION SKY ATLAS 2000,FOR RA & DEC POSITIONS————–$7
EINSTEINS THEORY OF RELATIVITY,PAPERBACK,1965,MAXBORN,376 PAGES—————$5
ALBERT EINSTEIN,CREATOR AND REBEL,PAPERBACK,1972,BARNES AND HOFFMAN———–$5
EXPERIMENTS IN ASTRONOMY FOR AMATEURS,PAPERBACK,1976, 206 PAGES—————$5
GENERAL RELATIVITY FROM A TO B, 1978,ROBERT GEROCH,224 PAGES——————$5
A BRIEF HISTORY OF TIME,PAPERBACK,1988,STEVEN HAWKING,198 PAGES—————$5
BLACK HOLES,QUASARS AND THE UNIVERSE,1976,SHIPMAN,307 PAGES——————-$5
BEAUTIFUL UNIVERSE,98 PAGES,FROM SKY AND TELESCOPE,2004,———————-$7
THE HIGH ROAD,1981,BEN BOVA,289 PAGES,HARD COVER——————————$7
THE CLOUDY NIGHT BOOK,1979,MUMFORD,115 PAGES———————————-$7
STARS,PLANETS AND GALAXIES,1983,ENGLEBREKTSON,159 PAGES———————–$7
EXPLORING THE NIGHT SKY WITH BINOCULARS,1994,CHANDLER,46 PAGES—————-$5
ASTRONOMY: BOY SCOUTS,MERIT BADGE SERIES,1971,80 PAGES————————$5
HOW DO YOU GO TO THE BATHROOM IN SPACE?,1991,POGUE,156 PAGES——————$5
THE COSMIC CONNECTION,1973,CARL SAGAN,274 PAGES,PAPERBACK———————$5
SKY & TELESCOPE LAMINATED CALDWELL DEEPSKY CATALOG CARD 9" X 12"-2 SIDES——–$5
HOW TO USE AN ASTRONOMICAL TELESCOPE,1988,MUIRDEN,400 PGS,——————–$7
CELESTIAL BASIC ASTRONOMY ON YOUR COMPUTER,1982,ERIC BURGESS,—————–$7
AMATEUR ASTRONOMERS HANDBOOK,3RD EDITION,1971,JB SIDGWICK,572 PAGES————$7
HOW TO USE YOUR TELESCOPE,FROM EDMUND SCI,35 PAGES FROM,1977($10)AND 1999 ED.-$8
CHART OF THE HEAVENS W/DEEP SKY OBJECTS & STARS TO MAG 5.25,TIRION————$8
GOD AND THE ASTRONOMERS,1978,JASTROW,136 PAGES——————————–$8
OTHER WORLDS,OTHER UNIVERSES,1975,STEIGER,242 PAGES—————————$8
FACING THE UNIVERSE,1966,FIRSOFF,122 PAGES————————————$8
PRACTICAL ASTRONOMY WITH YOUR CALCULATOR,1985,DUFFET SMITH,188 PAGES———-$8
TOPOGRAPHIC MAP OF MARS,FROM SKY PUBLISHING———————————–$8
THE FASCINATING WORLD OF ASTRONOMY,1960,RICHARDSON,273 PAGES——————$8
THE NIGHT SKY PLANISPHERE/STAR CHART,2 SIDES,30-40 DEG N. PAPER—————$7
TELERAD OVERLAY GRID,URANOMETRIA,SHOWS 180-2000MM FL FIELDS OF VIEW———–$9
OBSERVATIONAL ASTRONOMY FOR AMATEURS,1980,1982,SIDGWICK,351 PAGES————-$9
GRAVITY'S LENS: THE NEW COSMOLOGY,1989,COHEN,237 PAGES————————$9
UNIVERSES,1989,JOHN LESLIE,228 PAGES——————————————$9
THE CREATION OF MATTER,1984,FRITZSCH,307 PAGES——————————–$9
BLACK HOLES AND THE UNIVERSE,1990,NOVIKOV,176 PAGES—————————$9
ASTRONOMY,PETERSON FIRST GUIDES,1998,PASACHOFF,128 PAGES———————$10
COOKBOOK FOR ASTROPHOTOGRAPHY,2005 USING MEADES DSI/DSI PRO FROM OPT,96 PGS–$10
OBSERVATIONAL ASTRONOMY FOR AMATEURS,4TH EDITION,1982,SIDGWICK—————-$10
THE EARTH,1967,DUNBAR,251 PAGES———————————————-$10
THE COSMIC BLUE PRINT,1988,PAUL DAVIES,224 PAGES—————————–$10
ASTRONOMY:FACTS ON FILE DICTIONARY,2ND EDITION,1985,ILLINGSWORTH,437 PAGES—-$10
METEORITES AND THEIR PLANETS,1987,MC SWEEN JR.237 PAGES———————-$10
THURSDAYS UNIV,ORIGIN,NATURE & DESTINY OF THE UNIVERSE,1986,BARTUSIAK,305 PG-$10
HIGHLIGHTS OF MODERN ASTROPHYSICS,1986,TEUKOLSKY,1989,EICHER,336 PAGES——-$10
AMATEURS ASTRONOMERS CATALOG,1986 VOL 1,500 DEEP SKY OBJECTS,MORALES 128 PGS-$10
THE MONTHLY SKY GUIDE,PAPER BACK,1987,TIRION,63 PAGES————————$10
NEW GENERATION SMALL TELESCOPES,1987,HAYES AND GENET,441 PAGES—————$10
COMETS,SCIENTIFIC AMERICAN,1981,BRANDT,92 PAGES——————————$10
THE SKY OBSERVERS HANDBOOK,PAPERBACK,1986,ROTH,214 PAGES———————$10
EXPLORING THE NIGHT SKY WITH BINOCULARS,1986,PATRICK MOORE,203 PAGES———$10
ORBITS FOR AMATEURS WITH A MICROCOMPUTER,1985,TATTERSFIELD,171 PAGES———$10
ORBITS FOR AMATEURS WITH A MICROCOMPUTER,PART 2,1987,TATTERSFIELD,159 PAGES–$10
EXTRA TERRESTIALS,SCIENCE AND ALIEN INTELLIGENCE,1987,REGIS,—————–$10
A FIELD GUIDE TO THE STARS & PLANETS,1964,DONALD MENZEL,397 PAGES————$10
A FIELD GUIDE TO THE STARS & PLANETS,1981,DONALD MENZEL,473 PAGES————$10
DARKNESS AT NIGHT:RIDDLE OF THE UNIVERSE,1987,HARRISON,293 PAGES————-$10
ASTRONOMY MADE SIMPLE,1963,DEGANI,192 PAGES———————————-$10
THE UNIVERSE,1968,LIFE NATURE LIBRARY,192 PAGES——————————$10
SUMMER STARGAZING,1996 BY TERRENCE DICKINSON,64 PAGES————————$10
ORION STAR TARGET CONSTELLATION WHEEL AND STAR CHART,30-50 DEG NORTH,NEW—–$10
SKYGUIDE,A FIELD GUIDE FOR AMATEUR ASTRONOMERS,1982,MARK CHARTRAND,280 PGS—$10
DISTANT SUNS 3.0 FOR WINDOWS,A USERS MANUAL,1994,SMITHWICK,102 PAGES———$10
THE RED LIMIT,1977,TIMOTHY FERRIS,285 PAGES,HARDCOVER————————$10
ASTRONOMY WITH YOUR PERSONAL COMPUTER,1985,DUFFET SMITH,256 PAGES————$10
AMATEUR ASTRONOMERS CATALOG:500 DEEP SKY OBJECTS,1986,MORALES,128PGS———$10
THE UNIVERSE,1962,BY OTTO STRUVE,158 PAGES———————————–$10
WRINKLES IN TIME,1993,SMOOT,331 PAGES—————————————-$10
EXPLORING THE HEAVENS,1964,DODSON,214 PAGES———————————-$10
THE PROMISE OF SPACE,1968,A.C.CLARKE,324 PAGES——————————-$10
ASTROPHOTO 5,A ONE DAY ASTROPHOTO SEMINAR,1983 VENTURA CO AST ASSOC———-$10
ASTRONOMY: SELECTED READINGS FROM ASTRONOMY MAG,1980,SEEDS,178 PAGES———$10
HOW TO BUY BINOCULARS BY ALAN HALE,143 PAGES———————————$10
STARS AND PLANETS,1990,KALS,243 PAGES—————————————-$10
STARWATCH,1986,BY BEN MAYER,144 PAGES—————————————-$10
STAR AND PLANET SPOTTING,1974,BROWN,148 PAGES——————————–$10
NIGHT SKY PLANIPSHERE/STAR CHART,2-SIDES,SOUTH HEMISPHERE,8″DIAM————-$10
PHILLIPS/MILLER PLANISPHERE AND STAR FINDER———————————-$10
THE RETURN OF HALLEYS COMET,1984,PATRICK MOORE,119 PAGES———————$12
THE PICTURE HISTORY OF ASTRONOMY,BY PATRICK MOORE,253 PAGES——————$10
STARS AND PLANETS,1964,BY JAMES MUIRDEN,318 PAGES,—————————$10
ASTRONOMY,THE WORLD OF SCIENCE,1984,BROWN,64 PAGES—————————$10
MARS MAP FROM EDMUND SCIENTIFIC———————————————-$10
PLASTIC MOON MAP,SKY AND TELESCOPE,FOLD UP———————————–$10
STARS AND PLANETS OF THE SOUTHERN HEMISPHERE,1986,LIONEL,WARNER,64 PAGES—–$10
THE PLANETS,SCIENTIFIC AMERICAN,1983,BRUCE MURRAY,CARL SAGAN,126 PAGES——-$10
THE PLANETARY SYSTEM,1998,MORRISON,519 PAGES———————————$12
AN INTIMATE LOOK AT THE NIGHT SKY,2001,RAYMO,242 PAGES———————–$12
OUT OF THE CRADLE: EXPLORING BEYOND EARTH,1984,HARTMANN———————-$12
JOURNEYS TO THE ENDS OF THE UNIVERSE,1990,KITCHIN,198 PAGES——————$12
DICTIONARY OF ASTRONOMY,1993,MITTON,431 PAGES——————————–$12
INTERSTELLAR MATTERS,1989,VERSCHUUR,320 PAGES——————————–$12
THE RED LIMIT:SEARCH FOR THE EDGE OF THE UNIVERSE,1983,FERRIS,286 PG———$12
COSMIC IMPACT,1986,DAVIES,197 PAGES——————————————$12
THE MODERN DOBSONIAN,NOVEMBER 1993,TOM CLARK,2ND EDITION,80 PAGES————-$12
PERSPECTIVES ON COLLIMATION,AUGUST 1993,VIC MENARD,TIPPY D'AURIA————-$12
HANDS ON ASTRONOMY:GUIDE TO EQUIPTMENT & ACCY'S,2002,LEHENAFF,128PGS———$10
ASIMOV ON ASTRONOMY,1979,238 PAGES——————————————-$10
WHISPERS FROM SPACE,1974,MACVEY,250 PAGES————————————$10
ASTRONOMY WITH A SMALL TELESCOPE,1985,MUIRDEN,224 PAGES———————-$10
RED GIANTS AND WHITE DWARFS,1967,ROBERT JASTROW,176 PAGES——————–$10
PLANETS AND MOONS,1979,KAUFMANN,219 PAGES————————————$10
ASTRONOMY,THE COSMIC JOURNEY,1971,HARTMANN,530 PAGES————————-$10
ASTRONOMY TODAY,1975,FRED HOYLE,179 PAGES————————————$10
THE MOMENT OF CREATION,BIG BANG PHYSICS,1983,JAMES TREFIL,234 PAGES———-$10
NEW FRONTIERS IN ASTRONOMY,1975 OWEN GINGERICH,369 PAGES———————$10
OUR SOLAR SYSTEM,W/TRANSPARICIES FOR DRAWING,1986,GRADES 5-9,ORTLEB———-$10
HOW TO BECOME AN ASTRONOMER,1969 FREEMAN MILLER,78 PAGES———————$10
THE ASTRONOMERS JOURNAL & OBSERVERS DAILY LOG/SKETCH BOOK,1999—————$10
THE STARS A NEW WAY TO SEE THEM,1976,H.A.REY,160 PAGES———————–$10
STAR CLUSTERS,A POCKET FIELD GUIDE,2010,CARDONNA III,174 PAGES—————$10
NIGHT SKY,A GUIDE TO FIELD IDENTIFICATION,1982,280 PAGES———————$15
DEEP SKY OBSERVING WITH SMALL TELESCOPES,1989 DAVID EICHER,336 PAGES———$12
MAN AND THE STARS,1978,BROWN,183 PAGES,HARD COVER—————————-$12
EXPLORING THE COSMOS,1983,BERMAN,539 PAGES———————————–$12
EINSTEINS UNIVERSE,1979,CALDER,154 PAGES————————————-$12
THE STARLORE HANDBOOK,1997,CORNELIUS,176 PAGES——————————-$12
A COMPLETE MANUAL OF AMATEUR ASTRONOMY,1981,SHEROD,381 PAGES—————–$12
A PICTORIAL GUIDE TO PLANET EARTH,1975,ORDWAY,191 PAGES———————-$12
THE SECOND CREATION,MAKERS OF THE REVOLUTION IN 20TH CENTURY AST,1986,CHASE—$12
NASA,VIEWS OF EARTH,1985,KERROD,72 PAGES————————————-$12
THE ROAD TO THE STARS,1978,NICOLSON,223 PAGES——————————–$12
ASTRONOMY DICTIONARY,2003 FROM FIREFLY BOOKS,256 PAGES———————–$12
MURMURS OF EARTH:VOYAGERS RECORD,1978,CARL SAGAN,271 PAGES——————-$12
OTHER WORLDS,1980,PAUL DAVIES,207 PAGES————————————–$12
OBSERVING EARTH SATELLITES,1983,KING-HELE,184 PAGES————————–$12
STARS AND PLANETS,1983,MENZEL,472 PAGES————————————–$12
MANKINDS COMET,1985,OTTWELL,193 PGS,PAPERBACK——————————–$12
THE STARS H.A REY 1972,160 PAGES———————————————$12
THE AMERICAN EPHEMERIS:21ST CENTURY 2001-2050 AT MIDNIGHT REVISED ED MICHELSEN$12
THE FACE ON MARS,1986,POZOS,155 PAGES—————————————-$14
DYNAMIC ASTRONOMY,1971,DIXON,363 PAGES—————————————$14
TIME LIFE SERIES:VOYAGE THROUGH THE UNIVERSE,1990:"SPACE FARERS"————-$14
TIME LIFE SERIES:VOYAGE THROUGH THE UNIVERSE,1990:"LIFE SEARCH"————–$14
TIME LIFE SERIES:VOYAGE THROUGH THE UNIVERSE,1990:"THE NEAR PLANETS"———$14
TIME LIFE SERIES:VOYAGE THROUGH THE UNIVERSE,1990:"THE FAR PLANETS"———-$14
TIME LIFE SERIES:VOYAGE THROUGH THE UNIVERSE,1990:"OUTBOUND"—————–$14
TIME LIFE SERIES:VOYAGE THROUGH THE UNIVERSE,1990:"THE COSMOS"—————$14
TIME LIFE SERIES:VOYAGE THROUGH THE UNIVERSE,1990:"THE NEW ASTRONOMY"——–$14
TIME LIFE SERIES:VOYAGE THROUGH THE UNIVERSE,1990:"STARS"——————–$14
INTRODUCTION TO ASTERIODS,1988,BY CUNNINGHAM,208 PAGES———————–$14
THE ORIGIN OF THE UNIVERSE,1994,BARROW,150 PAGES—————————–$14
ASTRONOMY: A PHYSICAL PERSPECTIVE,1987,KUTNER,634 PAGES———————-$14
THE ORIGIN OF THE UNIVERSE,1994,BARROW,150 PAGES—————————–$14
SKY PHENOMENA: NAKED EYE OBSERVATIONS OF SPACE,1993,DAVIDSON,201 PG———-$14
100 BILLION SUNS:BIRTH,LIFE & DEATH OF STARS,1983,KIPPENHAHN,268P————$14
SUPERNOVA! EXPLODING STAR OF 1987,GOLDSMITH,1989,221 PAGES——————-$14
FOOTPRINTS: 12 MEN WHO WALKED ON THE MOON,1989,MACKINNON———————$14
COSMIC CATASTROPHIES,1989,CHAPMAN,300 PAGES———————————-$14
FROZEN STAR:PULSARS,BLACK HOLES,FATE OF STARS,1983 GREENSTEIN,274————$14
CATALOG OF THE UNIVERSE,1979,PAUL MURDIN,255 PAGES—————————$14
ATLAS OF THE NIGHT SKY,1984,TIRION,80 PAGES———————————-$15
OBSERVING AND MEASURING VISUAL DOUBLE STARS,2004,ARYGLE,326 PAGES————$15
THE MOON OBSERVERS HANDBOOK,1998,PRICE,307 PAGES—————————–$15
THE MOON AND PLANETS,1985,CORLISS,375 PAGES———————————-$15
FIELD MAP OF THE MOON,4 SECTION FOLDED AND LAMINATED,2005,CORRECT IMAGE VIEW-$15
FIELD MAP OF THE MOON,4 SECTION,FOLDED AND LAMINATED,2005,MIRROR IMAGE VIEW–$15
THE UNIVERSE FROM YOUR BACK YARD,1988,DAVID EICHER,188 PAGES—————–$15
UNIVERSE: AN EVOLUTIONARY APPROACH TO ASTRONOMY,1988,CHAISSON,572 PAGES——$15
THE GUIDE TO AMATEUR ASTRONOMY,1988,NEWTON AND TEECE,327 PAGES—————$15
INTRODUCTION TO ASTRONOMY AND ASTROPHYSICS,1987,ZELIK AND SMITH,503 PAGES—-$15
ENCYCLOPEDIA OF ASTRONOMY AND ASTROPHYSICS,1989—807 PAGES——————–$15
PATHWAYS TO THE UNIVERSE,1988,SMITH AND LOVELL,239 PAGES———————$15
VENUS IN TRANSIT,JUNE 8 2004,ELI MAOR,186 PAGES——————————$15
THEY DANCE IN THE SKY(NATIVE AMERICAN STAR MYTHS)1987 HARD COVER,130 PAGES—$15
THE MESSIER ALBUM 1978,MALLAS AND KREIMER,216 PAGES————————–$15
NATIONAL AUDUBON SOCIETY FIELD GUIDE TO THE NIGHT SKY,2004—714 PAGES———$15
NATIONAL AUDUBON SOCIETY FIELD GUIDE TO THE NIGHT SKY,1996,715 PAGES———$15
STARS AND PLANETS,1997,MENZEL,500 PAGES————————————–$15
THE DISCOVERY OF SUB ATOMIC PARTICLES,1983,WEINBERG,206 PG,PAPERBACK———$15
DICTIONARY OF ASTRONOMY & SPACE & ATMOSPHERIC PHENOMENA,1979,TYLER,281 PAGES-$15
THE SOLAR SYSTEM,1983,SMOLUCHOWSKI,174 PAGES.HARD COVER———————-$15
ALTIMETRIC & SHADED RELIEF MAP OF VENUS FROM US GEOLOGIC SURVEY,1981———$15
MERCURY RELIEF & ALBEDO MARKINGS FROM MARINER 10 US GEOLOGIC SURVEY———-$15
REFERENCE MOSAIC MAP OF MERCURY,FROM U.S. GEOLOGICAL SURVEY,1974————-$15
THE MEASURE OF THE UNIVERSE,1983,ASIMOV,338 PAGES—————————-$15
BLACK HOLES,QUASARS,AND THE UNIVERSE,1980,SHIPMAN,344 PAGES——————$15
MAN DISCOVERS THE GALAXIES,1976,BERENDZEN,228 PAGES————————–$15
SATURN,1982,HUNT AND MOORE,96 PAGES——————————————$15
DISCOVERING ASTRONOMY,1978,CHAPMAN,520 PAGES———————————$15
WAS EINSTEIN RIGHT ON RELATIVITY,1986,WILL,274 PAGES————————-$15
COSMOS,1980,CARL SAGAN,366 PAGES———————————————$15
OUR WORLD IN SPACE,1974,BY ISAAC ASIMOV,170 PAGES—————————-$15
BLACK HOLES,1979,WALTER SULLIVAN,293 PAGES———————————–$15
COMETS,STARS,PLANETS,1985,HENBEST,95 PAGES———————————–$15
STARGAZING ASTRONOMY WITHOUT A TELESCOPE,1985,PATRICK MOORE,176 PAGES——–$15
TO SPACE AND BACK,1986,SALLY RIDE,96 PAGES———————————–$15
THE RADIANT UNIVERSE,ELECTRONIC IMAGES OF SPACE,1980,MARTEN,128 PAGES——–$15
MAN AND THE STARS,1978,BROWN,185 PAGES—————————————$15
SPACE,1985,IAN RIDPATH,144 PAGES———————————————$15
GALAXIES,1986,HODGES,174 PAGES———————————————–$15
THE NEW SOLAR SYSTEM,1981,BEATTY,224 PAGES———————————–$15
ASTRONOMY,2ND EDITION,1981,DINA MOCHE,284 PAGES——————————$15
ASTRONOMY,1986,LAROUSSE,362 PAGES——————————————–$15
ASTRONOMY A PHYSICAL PERSPECTIVE,1987,KUTNER,635 PAGES———————–$15
OASIS IN SPACE:EARTH HISTORY FROM THE BEGINNING,1988,CLOUD,508 PAGES———$15
CYCLES OF FIRE,1987,HARTMAN AND MILLER,189 PAGES—————————–$15
THE AMATEUR ASTRONOMERS HANDBOOK,1974,MUIRDEN,397 PAGES———————-$15
MOONS AND PLANETS 2ND EDITION,1983,HARTMANN,509 PAGES,———————–$15
THE VIEW FROM PLANET EARTH,1981,CRONIN,348 PAGES—————————–$15
A FIELD GUIDE TO THE STARS AND PLANETS,1983,MENZEL,472 PAGES—————–$15
THE ILLUSTRATED ENCYCLOPEDIA OF ASTRONOMY & SPACE,1979,RIDPATH,240 PG——–$15
AMATEUR ASTRONOMERS HANDBOOK,4TH ED,1980,SIDGWICK—————————-$15
THE NIGHT SKY IN JAN-DEC 2004,HEUDIER,239 PAGES——————————$15
STARRY NIGHT COMPANION,2003,MOSLEY,240 PAGES———————————$15
CAMBRIDGE GUIDE TO STARGAZING WITH YOUR TELESCOPE,SCAGELL,——————-$15
EXPLORATION OF THE UNIVERSE,1987,ABELL,MORRISTON,WOLFF,747 PAGES————-$15
STAR TESTING ASTRONOMICAL TELESCOPES,2ND EDITION,2008,SUITER,413 PAGES——–$15
DEEP SKY COMPANIONS,THE MESSIER OBJECTS,1998,O'MEARA,306 PAGES—————$15
MESSIER NEBULA AND STAR CLUSTERS,1991,2ND EDTION,GLYNN JONES,427 PAGES——–$15
OUR UNIVERSE,NATIONAL GEOGRAPHIC,1986,GALLANT,284 PAGES———————-$15
OBSERVING THE CONSTELLATIONS,A-TO-Z GUIDE FOR AMATEUR ASTRONOMER,1989.SANFORD$15
THE COSMOS,2004,2ND EDITION,PSAACHOFF,FILIPPENKO,450 PAGES——————–$18
THE PLANETS,A JOURNEY INTO SPACE,1988,FLAUM,143 PAGES————————$18
WORLDS IN THE SKY,PLANETARY DISCOVERIES,1992,SHEEHAN,243 PAGES—————$18
ASTRONOMY: THE COSMIC JOURNEY,1978,HARTMANN,525 PAGES————————$18
IMAGING SATURN,FROM VOYAGER,1982,COOPER,210 PAGES—————————-$18
FIRST LIGHT,SEARCH FOR THE EDGE OF THE UNIVERSE,1987,PRESTON,259 PGS———$18
THE UNFOLDING UNIVERSE,1982,MOORE,256 PAGES———————————-$18
THE AMAZING UNIVERSE,1975,FRIEDMAN,199 PAGES———————————$18
MARS: AS VIEWED BY MARINER 9,NASA,1974,225 PAGES—————————–$18
CELESTRON SKY MAPS,———————————————————-$18
EARTHLIKE PLANETS,1981,MURRAY,384 PAGES————————————–$18
END IN FIRE: SUPERNOVA 1987A,MURDIN,1990,251 PAGES—————————$18
JOURNEY INTO SPACE: 30 YEARS OF SPACE EXPLORATION,1989,MURRAY,380 PG———$18
CLYDE TOMBAUGH: DISCOVERER OF PLUTO,1991,LEVY,211 PAGES———————-$18
RETURN TO THE RED PLANET,1990,BURGESS,215 PAGES——————————$18
BOUND TO THE SUN,THE PLANETS,MOONS & COMETS,1990,KIPPENHAHN,282PGS———–$18
THE EVOLVING UNIVERSE,1985,GOLDSMITH,562 PAGES——————————-$18
THE SHADOWS OF CREATION,1991,RIORDAN,275 PAGES——————————-$18
THE BIG SPLASH,1990,FRANK,255 PAGES——————————————$18
THE SETI FACTOR,1990,FRANK WHITE,250 PAGES———————————–$18
THE BIG BANG NEVER HAPPENED,1991,LERNER,465 PAGES—————————-$18
MISSION TO MARS:VISION OF OUR FUTURE IN SPACE,1990,COLLINS,305 PAGES———$18
THE UNIVERSE IN TIME,1989,MAFFEI,407 PAGES———————————–$18
A BRIEF HISTORY OF TIME,1988,STEPHEN HAWKING,198 PAGES———————–$18
NORTONS STAR ATLAS,AND REFERENCE HANDBOOK,19TH EDITION,RIDPATH,180 PAGES——$20
A BRIEF TEXT IN ASTRONOMY,1959,SKILLING AND RICHARDSON,353 PAGES————-$20
THE CONSTELLATIONS,ENTHUSIATS GUIDE TO THE NIGHT SKY,411 PAGES,NATHANSON—–$20
PLUTO AND CHARON,1998,STEARN AND MITTON,216 PAGES—————————-$20
ASTRONOMY TODAY,1993,CHAISSON,& MC MILLAN,660 PAGES————————–$20
CAMBRIDGE DEEP SKY ALBUM,1983,JACK NEWTON,126 PAGES————————–$20
THE NEW AMATEUR ASTRONOMER,2004,MOBBERLY,229 PAGES—————————$20
DEEP SKY OBSERVING,2002,COE,373 PAGES—————————————-$20
TURN LEFT AT ORION,2002,DAVIS,224 PAGES————————————–$20
THE ORION NEBULA,WHERE STARS ARE BORN,2003,ODELL,170 PAGES——————-$20
THE CAMBRIDGE STAR ATLAS,2001, 3RD EDITION,TIRION,—————————$20
ASTRONOMY AND COSMOLOGY,1975,FRED HOYLE,729 PAGES,—————————$20
ASTRONOMY FOR EVERYBODY,1958.GEORGE ABELL,PAPERBACK————————–$20
CELESTIAL MICROCHARTS:THE MESSIER CATALOG ON MICROFILM,12 FILM SHEETS——–$20
BROOKSTONE STAR AND CONSTELLATION DISK,PLASTIC,12″ DIAMETER,W/STAND———-$20
ASTRONOMY,STRUCTURE OF THE UNIVERSE,1990,ROY,299 PAGES———————–$20
A PRIMER FOR STARGAZERS,1946,NEELY,329 PAGES———————————$20
MAN AND THE COSMOS,1979,TAUBER,350 PAGES————————————-$20
ASTRONOMY,1962,FRED HOYLE,318 PAGES——————————————$20
SPACE SHOTS:THE BEAUTY OF NATURE BEYOND EARTH,1984,FERRIS,143 PAGES———-$20
THE CAMBRIDGE ASTRONOMY GUIDE,MAYER,175 PAGES——————————–$20
SPACE TIME INFINITY,1985,TREFIL,254 PAGES————————————$20
EXPLORATION: AN INTRODUCTION TO ASTRONOMY,1994,ARNY,600 PAGES—————-$20
ASTROPHOTOGRAPHY FOR THE AMATEUR,1985,1991,MICHAEL COVINGTON,168 PAGES——-$20
RACE TO MARS,1988,MILES,191 PAGES——————————————–$20
INTRODUCTION TO THE SOLAR SYSTEM,1991,WAGNER,500 PAGES———————–$20
SPACE FACTS ON FILE,HARDBOUND,1980 ANTHONY FELDMAN,336 PAGES—————–$20
RENDEZVOUS IN SPACE,THE SCIENCE OF COMETS,1992,BRANDT,290 PAGES————–$20
THE EXPLODING UNIVERSE,1979,HENBEST,215 PAGES——————————–$20
THE PRACTICAL ASTRONOMER,1981,RONAN,205 PAGES——————————–$20
ASCENT TO ORBIT,1984,ARTHUR C.CLARKE,223 PAGES——————————-$20
HOW TO USE AN ASTRONOMICAL TELESCOPE,1985,1988,MUIRDEN,397/400 PAGES———$20
THE STAR GUIDE,1986,BEYER,404 PAGES——————————————$20
STARRY NIGHT,2001,MOSLEY,240 PAGES——————————————-$20
HOW TO USE A COMPUTERIZED TELESCOPE,2002,COVINGTON,223 PAGES—————–$20
OBSERVING THE MOON,2ND EDITION,2007,GERALD NORTH,408 PAGES——————–$20
THE MODERN MOON,2003,CHARLES WOOD,209 PAGES———————————-$20
THE LEGACY OF GEORGE ELLERY HALE,1972,WRIGHT,WARDNOW,293 PAGES—————$20
THE ILLUSTRATED GUIDE TO ASTRONOMICAL WONDERS,2007,O'REILLY,519 PAGES——–$20
TELESCOPES,EYEPIECES,AND ASTROGRAPHS,2012,SMITH,580 PAGES——————–$20
INTRODUCTION TO OBSERVING & PHOTGRAPHING THE SOLAR SYSTEM,1998,DOBBINS,215PG-$20
THE QUEST FOR COMETS,1994,DAVID LEVY,280 PAGES——————————-$22
THE ATLAS OF THE SOLAR SYSTEM,1987,YENNE,192 PAGES—————————$22
OTHER SUNS,OTHER WORLDS?,1995,MAMMANA,227 PAGES——————————$22
ENCYCLOPEDIA OF SPACE TRAVEL AND ASTRONOMY,1985,J. MAN,224 PAGES————-$22
THE LIFE AND DEATH OF STARS,1985,COOKE,191 PAGES—————————–$22
NATIONAL GEOGRAPHIC:OUR UNIVERSE,1986,GALLANT,284 PAGES———————-$22
THE ASTRONOMERS: GUIDE BOOK TO THE PBS SERIES,1991,GOLDSMITH,332 PGS———$22
THE GUIDE TO THE GALAXY,1994,HENBEST,265 PAGES,SOFTBOUND———————$22
EXPLORATION OF THE UNIVERSE,1991,ABELL,682 PAGES—————————–$22
STARS AND ATOMS,1995,CLARK,160 PAGES—————————————–$22
PARTIAL SKY ATLAS 2000,PAGES 1-14,WHITE STARS BLACK BACKGROUND————EA–$2
TIRION SKY ATLAS 2000,DESK EDITION,BLACK STARS/WHITE BACKGROUND————–$22
THE UNIVERSE NEXT DOOR,1985,HOLT,408 PAGES———————————–$22
THE PLANET WE LIVE ON,1976,HURLBURT,528 PAGES——————————–$22
STAR CLUSTERS,2014,ARCHINAL,HYNES,484 PAGES———————————-$25
OUTER SPACE PHOTOGRAPHY FOR THE AMATEUR,1960,HENRY PAUL,124 PAGES————$25
ASTRONOMY,1959,RUDAUX AND VAUCOULEURS,506 PAGES——————————$25
OTHER WORLDS,IMAGES OF THE COSMOS FR EARTH & SPACE,252GS NATIONAL GEOGRAPHIC-$25
THE INTERNATIONAL ENCYCLOPEDIA OF ASTRONOMY,1987,PATRICK MOORE,464 PAGES—–$25
OUR UNIVERSE,NATIONAL GEOGRAPHIC,1980 ROY GALLANT,275 PAGES——————$25
STARS AND PLANETS,2000,PASACHOFF,578 PAGES———————————–$25
CYCLES OF FIRE,1987,HARTMAN,190 PAGES—————————————-$25
ASTRONOMY FUNDAMENTALS AND FRONTIERS,1984,JASTROW,564,PAGES——————$25
SIGHTSEEING,A SPACE PANORAMA,1985,CLARKE,————————————$25
THIS ISLAND EARTH,1970,NASA,182 PAGES,—————————————$25
MAN ON EARTH,1983,SHEFFIELD,160 PAGES—————————————-$25
EXPLORING SPACE WITH A CAMERA,1968,CORTWRIGHT,213 PAGES———————-$25
THE HISTORY OF NASA,VOYAGE TO THE STARS,1987,DEEWARD,191 PAGES—————$25
COMET,1985,BY CARL SAGAN,398 PAGES——————————————-$25
COMET HALEY,ONCE IN A LIFETIME,1985,DONALD YEOMANS,175 PAGES,AUTOGRAPHED—–$25
COUNT DOWN TO GLORY:THE HISTORY OF SPACE FLIGHT,1989,ALEXANDER,191PG———$25
SPACE SHUTTLE,1986,YENNE,120 PAGES——————————————-$25
TO THE EDGE OF THE UNIVERSE,1986,NASA,191 PAGES——————————$25
SPACE TIME INFINITY,1985,TREFIL,255 PAGES————————————$25
SHADED RELIEF MAP,SURFACE MARKINGS MAP,PHOTOMOSAIC MAPS OF IO,1987———–$25
HOW TO MAKE A TELESCOPE,1957,JEAN TEXEREAU,191 PAGES————————-$30
MESSIER TELERAD FINDER CHARTS,2 VOLUMES,BRENT WATSON SPIRAL BOUND FORMAT—–$30
GALAXIES,HARDBOUND,1982,TIMOTHY FERRIS,192 PAGES,SMALLER FORMAT————–$30
PALE BLUE DOT:A VISION OF HUMAN FUTURE IN SPACE,1994,SAGAN,427 PAGES———$30
MISSION TO EARTH:LANDSAT VIEWS THE WORLD,1976,NASA,458 PGS——————-$30
NEW ATLAS OF THE UNIVERSE,1984,PATRICK MOORE,271 PAGES———————–$30
THE NIGHT SKY OBSERVERS GUIDE VOL 1,AUTUMN/WINTER,1999,KEPPLE,429 PAGES——$30
THE NIGHT SKY OBSERVERS GUIDE VOL 2,SPRING/SUMMER,1998,KEPPLE,506 PAGES——$30
A NEW PHOTOGRAPHIC ATLAS OF THE MOON,1970,ZDENEK KOPAL,311 PAGES————-$35
ASTRONOMY,1987,LAROUSSE,326 PAGES——————————————–$35
THE NATURAL HISTORY OF THE UNIVERSE,1991,RONAN,326 PAGES———————$35
URANOMETRIA VOL 1 NORTHERN HEMISPHERE TO -6 DEG,NEW VERSION 2001,BLUE COVER–$45
URANOMETRIA VOLUME 1 NORTHERN HEMISPHERE TO -6 DEGREES,BLUE COVER,1987——-$35
URANOMETRIA VOLUME 2 SOUTHERN HEMISPHERE TO +6 DEGREES,RED COVER,1987——–$35
THE CLEMENTIME ATLAS OF THE MOON,2004,BUSSEY/SPUDS,316 PAGES—————–$35
CAMBRIDGE PHOTOGRAPHIC ATLAS OF GALAXIES,2016,KONIG,344 PAGES—————-$40
GIANTS OF PALOMAR FROM THE HANSEN PLANETARIUM,1983.SOFT COVER,64 PGS———$40
THE CAMBRIDGE ENCYCLOPEDIA OF ASTRONOMY,1981,MITTON,580 PAGES—————-$40
LIFE IN SPACE,1983,LIFE MAGAZINE,304 PAGES———————————–$40
SKYLAB EXPLORES THE EARTH,1977,NASA,518 PAGES——————————–$40
MANS GREATEST ADVENTURE,THE APOLLO SPACE PROGRAM,1974,ALLEN,128 PGS———-$40
INTERNATIONAL ENCYCLOPEDIA OF ASTRONOMY,1987,PATRICK MOORE,464 PGS———–$40
THE HOME PLANET,1988,BY JACQUE COUSTEAU,160 PGS——————————$40
THE NEW SOLAR SYSTEM,1990,BEATTY,326 PAGES———————————–$40
NEAR BY GALAXIES CATALOG,1988,R.BRENT TULLY,214 PAGES————————$40
THE ATLAS OF THE MOON,1990,RUKL,224 PAGES,TORN CORNER OF SPINE—————$40
HANDBOOK OF THE CONSTELLATIONS,197 PAGES,VEHRENBERG————————–$45
SKY ATLAS 2000 DELUXE NON LAMINATED COLOR EDITION,26 PAGES & OVERLAY———$45
ATLAS OF DEEP SKY SPLENDORS,1983,4TH EDITION,HANS VEHRENBERG,242 PAGES——-$45
CAMBRIDGE ATLAS OF ASTRONOMY,1985,2ND EDITION,AUDOUZE,432 PAGES————–$50
BURNHAMS CELEST HANDBOOK,HARDCOVER,3 VOL SET,1978 ED.NO JACKET COVERS 2 SETS-$45
BURNHAMS CELESTIAL HANDBOOK,HARDCOVER VERSION,3 VOL SET,1978 EDITION———$50
THE HUBBLE ATLAS OF GALAXIES,1984,SANDAGE,51 PAGES—————————$50
WEBB SOCIETY DEEP SKY OBSERVERS H/BOOK,VOL,3,OPEN & GLOBULAR CLUSTERS,206 PG-$10
WEBB SOCIETY DEEP SKY OBSERVERS HANDBOOK,VOLUME 4,GALAXIES——————-$10
WEBB SOCIETY DEEP SKY OBSERVERS HANDBOOK,7 VOLUME SET,1987,GALAXIES,NEBULA–$100
CAMBRIDGE ATLAS OF ASTRONOMY,2ND EDITION,432 PAGES—————————-$60
CAMBRIDGE ATLAS OF ASTRONOMY,3RD ED,470 PGS,NEW——————————$85
SKYFOTO SOFTWARE V/1.2 ON 3.5" FLOPPY DISK,1997——————————-$5
SCAN STAR SPECTRUM COMMANDER SOFTWARE,NEW————————————$15
PISCES-ATLAS-PRISM 98,WINDOWS 95 NT,IMAGES & IMAGE PROCESSING SOFTWARE,FRANCE$25
UNIVERSE 6.0,W/STARRY NIGHT SOFTWARE,2002,(FREEDMAN & KAUFMANN)————–$25
VOYAGER SKYGAZER COLLEGE EDITION,2003,V/3.4,FROM VOYAGER PROBE,————–$25
INQUEST OF THE UNIVERSE,2004,WIN 98/2000 NT/XP,4TH EDITION CD—————-$25
THE SKY STUDENT EDITION,WINDOWS 98/NT—————————————-$25
EXPLORING THE PLANETS,2000,FOR WINDOWS 95/98,6 DVD'S,W/CASE——————$35
STARRY NIGHT PRO V/3.1 WINDOWS AND MAC OS————————————$10
STARRY NIGHT PRO PLUS,2006 V/6.0 (3 DVD'S) AND 208 PAGE USERS GUIDE———$175
STARRY NIGHT PRO PLUS,2005 V/5 & V/4.5,4 CD SET & 168 PAGE USERS GUIDE,W/BOX-$75
STARRY NIGHT PRO V/5.0 CD FROM IMAGINOVA————————————-$50
STARRY NIGHT PRO V/4.5 CD—————————————————-$10
STARRY NIGHT PRO ATLAS OF THE SKY CD—————————————–$10
STARRY NIGHT PLUS PAK #1 MARS,MOON & EARTH CD——————————–$10
STARRY NIGHT PLUS PAK #2 GALAXIES CD—————————————–$10
CLEAR SKIES SOFTWARE CD FROM ASTRONOMY ONLINE,NEW IN WRAPPER—————–$10
DEEP SKY SOFTWARE,3 CD'S,WITH INSTRUCTIONS———————————–$40
REDSHIFT 5,PLANETARIUM SOFTWARE,2004,CD-ROM,W/234 PAGE USERS GUIDE,W/BOX—–$35
CD-ROM ASTRONOMER FOR WINDOWS,1994——————————————-$20
THE BUIL-THOUVENOT CCD ATLAS OF DEEP SKY OBJECTS,VERSION 1.0,3.5″DISK——–$20
SOFTWARE PLANETARY PROGRAMS AND TABLES,5.25″ DISK—————————-$20
LIGHT BUCKET SOFTWARE FROM ASTROSYSTEMS,3.5″ DISKS—————————$20
ATM SOFTWARE FOR NEWTONIAN OPTIMIZATION,VERSION 2.0,3.5″ DISK—————-$20
NGC-2000,3.5″ DISK FOR IBM/PC/XT/AT——————————————$25
NGC-2000,5.25″ DISK———————————————————-$20
THE SKY VERSION 5 LEVEL 1 ON CD———————————————-$10
ORION CD SOFTWARE: WHERE THE STARS ARE VERSION 2.5 FOR WINDOWS 95————$10
ORION CD SOFTWARE: WHERE THE STARS ARE VERSION 3.0 WINDOWS 98—————-$15
CELESTRON CD SOFTWARE DISK FOR GO-TO NEXSTAR CPC-8"/9.25"/11" FORK MOUNTS—-$15
CELESTRON WIDESTAR CD SOFTWARE VERSION 2.1 FOR WINDOWS 2000——————$10
SKY CATALOG 2000 VOL 1, 720K 5.25″ DISKETTE———————————-$40
SKY CATALOG 2000 VOL 1, 1.2MB 5.25″ DISKETTE———————————$40
SKY 6 SOFTWARE PROFESSIONAL SERIES 3 DISKS ONLY——————————$50
CHRIS MARRIOTT'S SKYMAP PRO 5 CD SOFTWARE,———————————–$25
SEEKER FOR WINDOWS (3D SOLAR SYSTEM JOURNEY) NEW IN BOX———————-$25
VOYAGE TO THE PLANETS,VOL 1,1992,W/PC AND MAC CD-ROM SOFTWARE—————-$35
VOYAGE TO THE PLANETS,VOL 4,1992,W/PC AND MAC CD-ROM SOFTWARE—————-$35
VOYAGE TO THE STARS,VOL 2,THE DAVID MALIN COLLECTION,1992,CD-ROM————-$35
VOYAGE TO THE STARS,VOL 4,THE SMITHSONIAN COLLECTION,1992,CD-ROM————-$35
DANCE OF THE PLANETS,DOS ONLY,3.5″ DISKS,FROM A.R.C.————————$100
DANCE OF THE PLANETS & OBSERVERS COMPANION,DOS ONLY,FROM A.R.C.————-$100
SKY PRO IMAGING SOFTWARE FOR CCD-WORK,SET OF 3 DISKS————————$100
MEADE EP2000ip V2.0 IMAGE PROCESSING SOFTWARE FOR WINDOWS,3.5″DISKS———$150
VOYAGE TO THE OUTER PLANETS AND BEYOND,A VCR SPACE ADVENTURE,WITH 54 MIN VHS
TAPE,FULL COLOR NASA BROCHURE,AND A SPACE ALMANAC THROUGH 2001—————$45
THE STORY OF THE SPACE SHUTTLE,1988 VHS VIDEO TAPE,52 MIN,NEW—————-$25
DESTINATION UNIVERSE,AMERICAS,PAST,PRESENT,FUTURE IN SPACE,1989 VHS———-$25
ASTRONOMY 101,A BEGINNERS GUIDE TO THE NIGHT SKY,1994 VHS,25 MIN————-$20
EYEWITNESS SERIES:BIRDS,STEREO VHS VIDEO 35 MIN,1994 FROM BBC—————-$15
EYEWITNESS SERIES:REPTILES,STEREO VHS VIDEO 35 MIN,1994 FROM BBC————-$15
EYEWITNESS SERIES:FISHES,STEREO VHS VIDEO 35 MIN,1994 FROM BBC—————$15
EYEWITNESS SERIES:AMPHIBIANS,STEREO VHS VIDEO,35 MIN,1994 FROM BBC———–$15
EYEWITNESS SERIES:DOGS,STEREO VHS VIDEO,35 MIN,1994 FROM BBC—————–$15
ACTION PACK:DINOSAURS:MODEL,GAME,BOOKS,POSTER,DIORAMA,FACT CARDS————-$16
8X10 NASA PRINT IN FRAME:FULL MOON FROM APOLLO 8—————————–$15
8X10 NASA PRINT IN FRAME:3D MARS PATHFINDER ROVER NEAR ROCK——————$15
8X10 NASA PRINT IN FRAME:FACE ON MARS,VIKING ONE ORBITER,7/26/76————-$15
8X10 NASA PRINT IN FRAME:MARS AT 1995 OPPOSITION,3 VIEWS,——————–$15
8X10 NASA PRINT IN FRAME:SPACE SHUTTLE LIFTOFF——————————-$15
16X20 PHOTOGRAPHIC PRINT FROM SKY PUBLISHING:MOONRISE,W/TREES/PEOPLE———$30
16X20 PHOTOGRAPHIC PRINT: SKY PUBLISHING:GALAXY NGC 253 IN SCULPTOR———-$30
16X20 PHOTOGRAPHIC PRINT: SKY PUBLISHING:SUPERNOVA 1987A IN LMC————–$30
16X20 PHOTOGRAPHIC PRINT: SKY PUBLISHING:ROSETTE NEBULA IN MONOCEROS———$30
16X20 PHOTOGRAPHIC PRINT: SKY PUB. TOTAL SOLAR ECLIPSE,JULY 11,1991———-$30
16X20 PHOTO,FRAMED,W/GLASS FROM SKY PUBLISHING: COMET WEST,1976————–$95
16X20 PHOTO,FRAMED,W/GLASS FROM SKY PUBLISHING: SATURN———————–$95
16X20 PHOTO,FRAMED,W/GLASS,SKY PUBLISHING: LIGHTNING OVER KITT PEAK———-$95
16X20 PHOTO,FRAMED,W/GLASS,SKY PUBLISHING: 1 YEAR ANALEMMA OF SUN————$95
16X20 PHOTO,FRAMED,W/GLASS FROM SKY PUBLISHING: DUMBELL NEBULA—————$95
16X20 PHOTO,FRAMED,W/GLASS FROM SKY PUBLISHING: CRAB NEBULA——————$95
16X20 PHOTO,FRAMED,W/GLASS FROM SKY PUBLISHING: JUPITER FROM VOYAGER———$95
16X20 PHOTO,FRAMED,W/GLASS FROM SKY PUBLISHING: IO-EUROPA-JUPITER————$95
16X20 PHOTO,FRAMED,W/GLASS FROM SKY PUBLISHING: SATURN AND RINGS————-$95
16X20 PHOTO,FRAMED,W/GLASS,SKY PUBLISHING:SPACE SHUTTLE NIGHT LAUNCH———$95
16X20 PHOTO,FRAMED,W/GLASS,SKY PUBLISHING: FULL EARTH FROM APOLLO 17———$95
16X20″ DEEP SKY COLOR PRINTS,BY SKY & TELESCOPE/DAVID MALLIN—————–$20
HANSEN PLANETARIUM POSTER,23X28″: EARTHRISE———————————-$10
HANSEN PLANETARIUM POSTER,23X28″: SATURN,W/6 MOONS—————————$10
HANSEN PLANETARIUM POSTER,23X28″: JUPITER,W/4 MOONS————————–$10
HANSEN PLANETARIUM POSTER,23X28″: LIGHTNING OVER KITT PEAK——————-$10
HANSEN PLANETARIUM POSTER,16X20″: THE WORLD IN 1660————————–$10
HANSEN PLANETARIUM POSTER,16X20″: THE COPERNICAN SYSTEM———————-$10
HANSEN PLANETARIUM POSTER,16X20″: NORTHERN SKY CONSTELLATIONS—————-$10
HANSEN PLANETARIUM POSTER,23X28″: FULL EARTH,FROM APOLLO 17——————$10
HANSEN PLANETARIUM POSTER,23X28″: COMET CHART——————————–$10
HANSEN PLANETARIUM POSTER,23X28″: EARTH AT NIGHT—————————–$10
HANSEN PLANETARIUM POSTER,23X28″: NEPTUNE FROM VOYAGER 2———————$10
HANSEN PLANETARIUM POSTER,23X28″: TRITON————————————-$10
HANSEN PLANETARIUM POSTER,23X28″: URANUS WITH 5 MOONS————————$10
HANSEN PLANETARIUM POSTER,23X28″: NORTH AMERICAN CONTINENT——————-$10
HANSEN PLANETARIUM POSTER,23X28″: NORTH AMERICA AT NIGHT———————$10
HANSEN PLANETARIUM POSTER,23X28″: TWO FACES OF MARS————————–$10
HANSEN PLANETARIUM POSTER,23X28″: EUROPE AT NIGHT—————————-$10
HANSEN PLANETARIUM POSTER,23X28″: MILKY WAY———————————-$10
HANSEN PLANETARIUM POSTER,23X28″: ORION NEBULA——————————-$10
HANSEN PLANETARIUM POSTER,23X28″: CENTAURUS A GALAXY(NGC 5128)—————$10
HANSEN PLANETARIUM POSTER,23X28″: CRAB NEBULA——————————–$10
HANSEN PLANETARIUM POSTER,23X28″: PLEIADES OPEN STAR CLUSTER—————–$10
HANSEN PLANETARIUM POSTER,23X28″: SUPERNOVA REMNANT IN VELA——————$10
HANSEN PLANETARIUM POSTER,23X28″: RHO OPHIUCHI REGION————————$10
HANSEN PLANETARIUM POSTER,23X28″: LAGOON NEBULA IN SAGITTARIUS—————$10
HANSEN PLANETARIUM POSTER,23X28″: EARTH FROM SPACE(LAMINATED)—————-$20
CELESTIAL ARTS POSTER: MAP OF THE UNIVERSE NORTH—————————–$10
CELESTIAL ARTS POSTER: CELESTIAL PLANISPHERE———————————$10
CELESTIAL ARTS POSTER: THIRD QUARTER MOON————————————$10
CELESTIAL ARTS POSTER: AZTEC COSMOS——————————————$10
VOYAGE THROUGH THE UNIVERSE SERIES:THE VISIBLE UNIVERSE,THE SUN,STARS,
BETWEEN THE STARS,FRONTIERS OF TIME,THE NEW ASTRONOMY,THE THIRD PLANET,
GALAXIES,SPACE FARERS,LIFE SEARCH,THE NEAR PLANETS,THE FAR PLANETS
OUTBOUND,THE COSMOS–SET OF 14 BOOKS—————————————-$185
********** COMPASSES AND MAGNIFIERS **********
VIXEN MARINE COMPASS,M-202,DELUXE,W/LIGHT,HOOD,COMPENSATORS,NEW————-$185
VIXEN MARINE COMPASS,M-120,W/INT. GIMBALS,LIGHT,HOOD.COMPENSATORS———–$115
VIXEN MARINE COMPASS,M-110,W/GIMBALS,LIGHT,HOOD,COMPENSATORS—————–$75
VIXEN HAND COMPASS,C-01,35MM DIAMETER,STANDARD TYPE—————————$3
BUBBLE LEVEL/COMPASS ROUND BLACK PLASTIC FITS 1.25" HOLDERS——————$10
BUBBLE LEVEL,ROUND PLASTIC,1.5" DIAMETER————————————–$5
HAND COMPASS,W/RULER & MAGNIFIER LENS FOR HIKING AND MAP READING————–$7
HAND HELD MAGNIFIER,3X,MISSING HANDLE,2.5″ DIAMETER GLASS LENS—————-$5
MAGNIFIER/TERRESTIAL EYEPIECE,FITS .965 FOCUSER——————————$10
8X MAGNIFIER CUBE STYLE,CLEAR PLASTIC BASE————————————$8
PRINZ 10X CUBE SYLE MAGNIFIER,CLEAR PLASTIC BASE,MADE IN GERMANY————-$10
PRINZ ILLUMINATED MAGNIFIER—————————————————$5
B&L 2″X4″ HAND HELD 2X RECTANGULAR MAGNIFIER,BLACK,NEW———————–$15
B&L 4″X5″ MAGNIVIEWER,HANDS-FREE 2X MAGNIFIER,W/NECK CORD,NEW—————-$20
B&L 2X POP-UP ILLUMINATED MAGNIFIER,2″X2″ RETRACTABLE LENS,NEW—————$10
B&L 3.5X MINI LITE ILLUMINATED MAGNIFER,W/BATTERIES,NEW———————-$10
B&L 2X FOLDING ILLUM MAGNIFIER,2X4″ LENS,6X INSERT LENS,CASE,NEW————-$20
B&L 2X HAND HELD MAGNIFIER,3.25″ DIAM LENS,4X INSERT LENS,NEW—————-$15
B&L 2X HAND HELD MAGNIFIER,4″ DIAM ROUND LENS,6X INSERT LENS,NEW————-$20
B&L 12″ MAGNARULER,MAGNIFIER/RULER FOR READING LINES OF PRINT,NEW————-$8
B&L 5.25″ MAGNA-BAR,FLAT EDGE MAGNIFIER FOR READING LINES OF PRINT————$5
B&L "PACKETTE" 5X FOLDING POCKET MAGINIFIER,1.4″ DIAM LENS,NEW—————-$8
B&L 4X STAND MAGNIFIER,2″ DIAMETER ROUND LENS,W/CASE,NEW———————$18
B&L 5X HAND HELD MAGNIFIER,2″ DIAMETER ROUND LENS,W/CASE,NEW—————–$20
B&L 10X ILLUMINATED CODDINGTON MAGNIFING LENS,NEW—————————-$15
B&L EYEGLASS REPAIR KIT,W/SCREWDRIVER,4 SCREWS,MAGNIFING GLASS,NEW————$2
B&L 5X POCKET MAGNIFIER——————————————————-$3
SWIFT 4" DIAM DESK TYPE MAGNIFYING GLASS,W/FLEXIBLE NECK/WEIGHTED BASE,NIB—$40
SWIFT 3″ DIAMETER BI-FOCAL READING GLASS,NEW———————————$15
5X LINEN TESTER FOLD UP STYLE NEW IN BOX————————————-$10