Gerd Neuman with Astronomik has announced that the company's the new Clip-Filters for the Canon EOS M series are now available providing the ability to use Astronomik filters with your EOS M camera providing a very compact setup for imaging.
The filters are optimized to be used with normal lenses and with a telescope. They can be used with the standard EF-M 18-55mm IS lens.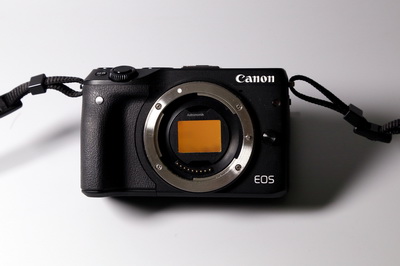 With the EF-M to EF adapter from Canon, all Canon lenses and all lenses from other manufacturers can be used. You may use the filters when the camera is attached to your scope as well. The filters can be used with Canon EOS M1 and M3 bodies and with the EF-M 18-55mm IS standard-lens and with all other Canon lenses (Using the Canon adapter from EF-M to EF). There will be a special version of the filter for Canon's EF-M 11-22 Wide Angle Zoom Lens which provides pinpoint stars to the edge of the field.
Available Astronomik EOS M Clip Filters include: CLS Clip-Filter; CLS CCD Clip-Filter; UHC Clip-Filter; UHC-E Clip-Filter; ProPlanet 642 BP Clip-Filter; ProPlanet 742 Clip-Filter; ProPlanet 807 Clip-Filter; OWB Type 3 Clip-Filter; H-alpha 6nm CCD Clip-Filter; H-alpha 12nm CCD Clip-Filter; OIII 12nm CCD Clip-Filter; and SII 12nm CCD Clip-Filter.
Please visit www.astronomik.com for more information.