The DayStar Filters QUARK Camera Adapter for Nikon connects your Daystar QUARK solar filter to an ordinary Nikon style SLR lens, turning it into a Hydrogen Alpha Solar Telescope.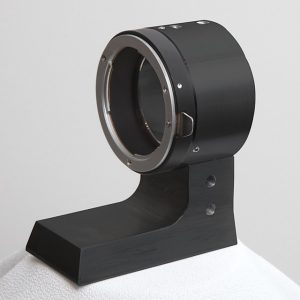 The adapter can be used with a camera or an eyepiece or any Quark/telescope industry accessories. You can use the zoom feature of camera lenses to explore wide field to high power views without changing set-up or telescope configuration. Full disk viewing is possible on lenses up to ~450mm focal length lenses.
Daystar includes two 6mm extender spacer rings to ensure compatibility with a wide variety of lenses. The adapter offers a reversable combination lens foot with 1/4-20 tripod holes and a Vixen-style dovetail plate for telescope mounts.
There is no electronic pass-through with the adapter and Quark, so certain lens features such as auto-focus or electronic aperture control will not work, although you do retain the benefit of the lens' zoom capabilities. Daystar recommends use of red, orange or yellow colored glass lens front filters on lenses above 80mm aperture.
You can learn more about the DayStar Filters QUARK Camera Adapter here.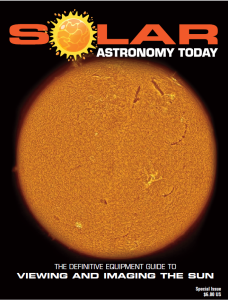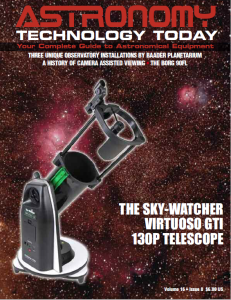 The Sun is more active than its been in years and we have the Annular Solar Eclipse on October 14, 2023 and the Total Solar Eclipse on April 8, 2024! If you'd like to learn more about the technology behind solar observing, solar imaging and more, you can check out our free publication, "The Definitive Guide to Viewing and Imaging the Sun". You don't have to sign up or provide any information, simply click here and enjoy reading!
And if you want to learn more about telescopes and more products used in amateur astronomy you will enjoy the extensive news, articles and reviews that are only available in the magazine pages of Astronomy Technology Today. We are offering a 1-year magazine subscription for only $6! Or, for an even better deal, we are offering 2 years for only $9. Click here to get these deals which only will be available for a very limited time. You can also check out a free sample issue here.