The Buckeyestargazer Shop is now offering a number of new products including a new Raspberry Pi 4b Case and HighPi case bracket.
Joel Short, an astroimaging enthusiast located in Northern Indiana and owner of the Buckeyestargazer Shop says, "I have custom designed a case for the Pi 4 that accepts different attachments for mounting on a Losmandy or Vixen rail, on a Tripod, in a Synta finderscope shoe or other mounting locations. I have also designed a mounting bracket for the Pi 4 "HighPi" case.  The bracket bolts onto the case and accepts the same attachments.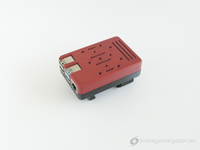 Joel has also expanded his line of Filter Centering Masks to include Atik EFW2 and EFW2.2/3 filter wheels.  These Filter Centering Masks will make it easy to mount and center filters in a filter wheel, and will block any potential light leak due to the filters being off-center in the filter disk seat.  Simply place the filter in the filter wheel disk, place the Filter Centering Mask over the filter and fasten with screws. No more fiddling with tiny washers. As Joel notes, "The Atik filter masks are considered "Beta" and I would love to have someone test them out."
Also new is a Starlight Instrument EFS focuser controller bracket. This bracket attaches to the SI EFS using the case screws and accepts different attachments for mounting on a Losmandy or Vixen rail, in a Synta finderscope shoe or other mounting locations. Also available are brackets for the Focuser Boss II and FocusLynx controllers.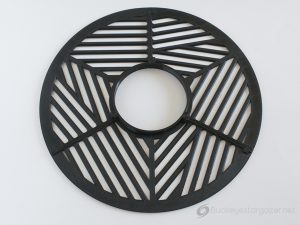 He also recently announced that he has continued to expand his line of TriBahtinov and Duncan Masks for quick and easy focus and collimation.  As he comments. "Of special note is that the C6, C8, C9.25, C11 and C14 Duncan and TriBahtinov masks now accommodate both Hyperstar and native Fastar/secondary mirror configurations. The central hole is sized for the Hyperstar and the mask includes a snap fit bushing to decrease the diameter for the Fastar ring."
In addition, Joel has added TriBahtinov masks for:
– Vixen VMC200L
– Explore Scientific 12″ Dob (DOB1245)
– Meade 10″ Schmidt-Newtonian
– Celestron C14 – Non-Fastar (pre 1998)
For astroimagers who don't have an automatic rotator, Short also offers simple camera bubble levels will help orient your camera to 0 degrees. As he notes, "What I do is level my telescope parallel to the ground facing north, then level the camera by rotating the focuser."
The housing uses the existing screws on your camera and the screw holes are tapered to ensure the housing is properly squared with the camera. Bubble levels are available for QHY163/183/174/178/290/224 cameras as well as ZWO ASI2600MC and ASI6200MM/MC cameras. Custom levels for other cameras are available upon request.
Simple scope accessory plates are also available. These accessory plates are strong enough to hold all accessories such as dew controllers, USB hubs, mini-computers, focuser controllers. They are available in custom sizes and are lighter than traditional aluminum plates. The maximum size that can be ordered is 240mm x 200mm. Purchasers can simply state the desired size and hole pattern in the shopping cart at the time of purchase.
Keeping the theme of simple Short's Desiccant Caps will keep your scope dry while stored. Available in 2″ or 1.25″ versions in a color of your choice, the caps come with 5x 5g rechargeable desiccant packs that can easily be recharged in the microwave or oven.
You can learn more at here.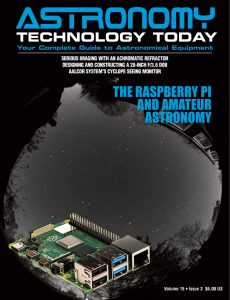 And to make it easier for you to get the most extensive news, articles and reviews that are only available in the magazine pages of Astronomy Technology Today, we are offering a 1 year magazine subscription for only $6! Or, for an even better deal, we are offering 2 years for only $9. Click here to get these deals which only will be available for a very limited time. You can also check out a free sample issue here.