The book "Solar Astronomy: Observing, Imaging & Studying the Sun" is a revised and extended English translation of the French book "Astronomie Solaire" which has been a great success in France since 2018 and has been translated by Ken M. Harrison and Peter Zetner. The goal of the book is, as stated by its authors, 'To provide a comprehensive guide to solar observation techniques including examples and advice for the beginner as well as the seasoned amateur'.
It combines the expertise of 14 leading amateur solar astronomers under the editorship of the main contributor, Christian Viladrich, who is an outstanding solar imager with over 40 years of experience. "Solar Astronomy: Observing, Imaging & Studying the Sun" has been written by these skillful amateur solar observers in their respective domains: Christian Viladrich, François Rouvière, Jean-François Roudier, Norma Desprez, Patrick Pelletier, Bertrand Flouret, Jean-Jacques Poupeau, Jean-Pierre Brahic, Philippe Tosi, Harald Paleske, Peter Zetner, Bob Yoesle, Fred Burgeot, and Fabrice Noël.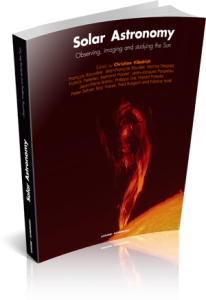 "Solar Astronomy: Observing, Imaging & Studying the Sun" offers 480 pages totaling 16 chapters and includes twelve hundred high-quality illustrations/images. It is divided into three parts:
Part 1: Discovering the Sun – the first two chapters provide an overview of the long history of solar observation and also a brief description of the main features observable on our star.
Part 2: Observation, equipment and techniques – The second part starts with the phenomena obtainable to the amateur and an in-depth discussion of all aspects of solar observation. Other chapters include: essential warnings on eye safety, instrument/atmospheric turbulence and the different types of telescope designs for solar observation. Further chapters detail observation of the photosphere and chromosphere, together with the required instrumentation and associated filters. The coronograph and a variety of examples of home-made, specialized solar telescopes used by the contributors are included. Drawing, image acquisition, image processing and radio solar astronomy as well as observing and imaging solar eclipses form the additional chapters that complete this part.
Part 3: Observing projects – Two final chapters are on the presentation of various observing programs that can be undertaken by the amateur, and on how solar activity can also be followed online thanks to the large number of resources that are available on the Web.
Finally, the reader will find at the end of the book additional documentation including a list of references, the main data about our Sun, a list of filter suppliers, a list of the largest solar professional telescopes around the world, a glossary and the indispensable index helping to find one's way through the book.
Even thought there is a progression in the sequence of chapters, they are largely independent from each other. Indications are given when needed to navigate thru the book.
Beginners will find a guide to their first observations in Part I, and in the introductory paragraphs of chapters 6 and 7 related to the observation of the photosphere and the chromosphere. As they get more experienced, they will benefit from the more advanced parts. As for the advanced amateurs, no doubt they will pick up here and there on information or an idea that will help them to make further progress.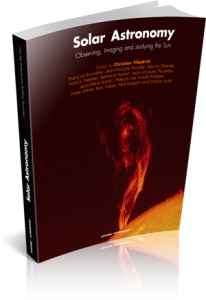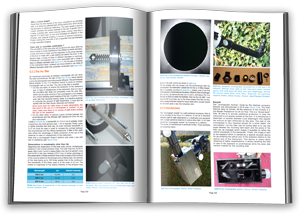 Part II is largely dedicated to the techniques of observation. The main objective of this part is to bring an understanding of how the equipment works and how to make the best use of it. Even if there are many references to commercial products, this part is not intended to be a buying guide on solar scopes or solar filters. For this, the reader will refer to reviews published in his/her favorite astronomical magazine, to forum discussions, or to actual in-field testing and comparison at astronomical meetings.
As noted by the publishers, "The authors are not professional astronomers. They have tried their best to present up-to-date and reliable information, checked as much as possible from original sources. This is one of the reasons why references to the original professional papers are given in some chapters. The authors hope this information will prompt readers to pursue their exploration and understanding of the Sun.
As Andrew Devey, a regular solar content contributor to the British Amateur Astronomy Association notes, "The level of detail presented, the diversity of topics covered and the quality of images included have resulted in a book that is also of great use to planetary and lunar imagers. In my view, this work not only delivers but vastly exceeds its original goal, as it provides real inspiration through the easy guides, logical workflows and outstanding images that have been skillfully obtained by each contributor. It is a fascinating read and an astonishing compendium, that I believe will become widely regarded as the definitive work on this subject for many years to come."
You can learn more about "Solar Astronomy: Observing, Imaging & Studying the Sun" here.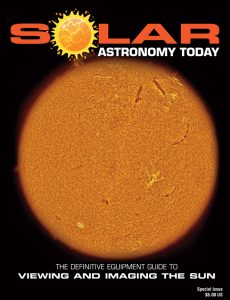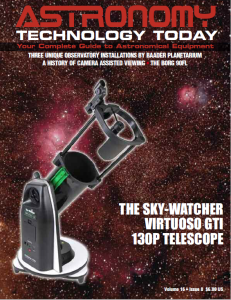 The Sun is more active than it's been in years and we coming up we have the Annular Solar Eclipse on October 14, 2023 and the Total Solar Eclipse on April 8, 2024! If you'd like to learn more about the technology behind solar observing, solar imaging and more, you can check out our free publication, "The Definitive Guide to Viewing and Imaging the Sun". You don't have to sign up or provide any information, simply click here and enjoy reading!
And to make it easier for you to get the most extensive news, articles and reviews that are only available in the magazine pages of our sister publication, "Astronomy Technology Today", we are offering a 1-year magazine subscription for only $6! Or, for an even better deal, we are offering 2 years for only $9. Click here to get these deals which only will be available for a very limited time. You can also check out a free sample issue here.