Join Focus Astronomy, Astronomy Association of Arizona and Challenger Space Center of Arizona for the Solar Observing Lab on Saturday, October 22nd, 2022 for a special day of solar observing and eclipse prep. The event is open to all ages and all ticket sales go to support the Challenger Space Center.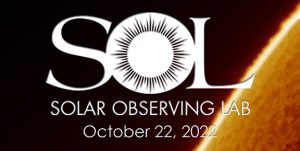 The Solar Observing Lab is a daylong event that provides a unique opportunity to get an up-close look at a wide range of today's modern solar equipment. From eclipse glasses to advanced Hydrogen-alpha filters, the event will provide an experience like no other.
This is your chance explore a variety of solar equipment in one spot, in hopes you will leave a with a better understanding of safe solar observing habits and maybe an idea on how you would like to purse solar astronomy. ​​This event is just in time for the upcoming 2023 Annular eclipse and 2024 Total eclipse here in North America.
Throughout the day (10:00am to 3:00pm) telescopes will be available for viewing the sun (weather permitting). The Solar Observing Lab will have a collection of experienced astronomers and telescope vendors on site showcasing their equipment as well as answering questions.
There will also be solar focused talks which will be going on inside covering basics of solar equipment and prepping for eclipses. The schedule for talks is listed below, please note talks maybe added as the event gets closer. There is no additional fee for talks but we do recommend registering ahead of time to save a seat in the talk. Talks are limited to 40 people. To pre-register for the talks please fill out the Registration section to the right.
 Hall A Talks
– Preparing for a Solar Eclipse: 10:30am to 11:30am
– Simple Safe Sun (eclipses for teachers/students): Noon to 12:30pm
– Preparing for a Solar Eclipse: 1:00pm to 2:00pm
Hall B Talks
– Women in Astrophotography: 10:00am to 11:00am
– Intro to H-alpha Solar Imaging: 1:00pm to 2:00pm
To wrap up the day you can also participate for an onsite star party from 6:30pm to 9:30pm. Focus Astronomy will be on site with a 28″ outreach telescope, Starizona will be providing live Hyperstar demos, Losmandy will be showcasing the EQ mounts among many others sharing their passions for astronomy.
The current participating vendors are as follows, with more additions expected as the event gets closer:
For more information please visit the SOL webpage.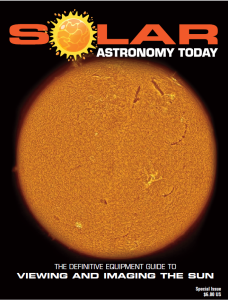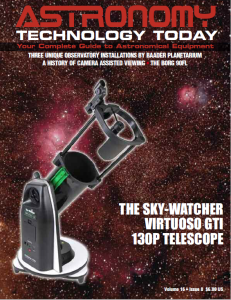 The sun is more active than its been in years! If you'd like to learn more about the technology behind solar observing, solar imaging and more, you can check out our free publication, "The Definitive Guide to Viewing and Imaging the Sun". You don't have to sign up or provide any information, simply click here and enjoy reading!
And if you want to learn more about telescopes and more products used in amateur astronomy you will enjoy the extensive news, articles and reviews that are only available in the magazine pages of Astronomy Technology Today. We are offering a 1-year magazine subscription for only $6! Or, for an even better deal, we are offering 2 years for only $9. Click here to get these deals which only will be available for a very limited time. You can also check out a free sample issue here.