With the new Explore Scientific Sun Catcher Solar Eclipse Glasses you can be ready for the annular solar eclipse on October 14th, 2023 and the April 8, 2024 total solar eclipse. As many people learned, in the weeks approaching the 2017 total solar eclipse, solar safe glasses were in short supply so buying them now and putting them away for the big day is not a bad idea.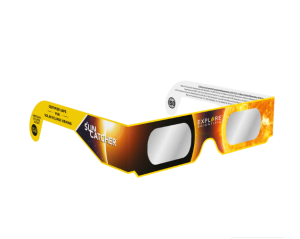 These solar safe glasses provide safety, comfort and durability as they are made with an advanced impregnated polymer filter material offering the ultimate in protection and produce a natural yellow-orange solar image. The metallic polymer filter material used in these glasses are safety tested to extremely tight requirements.
Encapsulated and laminated in two layers of sturdy chipboard, each eye size of the front of the glasses measures a generous 33.7mm x 44.3mm providing superior eye comfort for viewers ages 8 and up. Large right and left temples with double matrix scores give adjustment for a good fit and block stray light. Attractive design with black and gold printing is provided on the outside with the "Sun Catcher" logo and clear printed instructions for proper use and care on the inside.
The Sun Catcher Solar Eclipse Glasses are rated ISO12312–2, manufactured by American Paper Optics and approved for direct observation of the Sun. They also meet the Transmission Requirements of EN 1836:2005 + A1:2007 (E) for an E15 Filter for the Direct Observation of the Sun; The Transmission Requirements of AS/NZS 1338.1:2012, Filters for Eye Protectors; and are in compliance with EU PPE Regulations 2016/425 – EU Type Examination by CCQS Certification Services Ltd.
The Explore Scientific Sun Catcher Solar Eclipse Glasses are sold in a 4-Pack assortment. You can learn more here.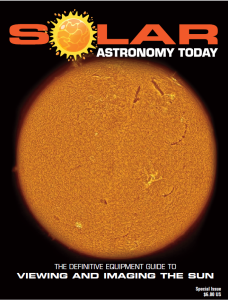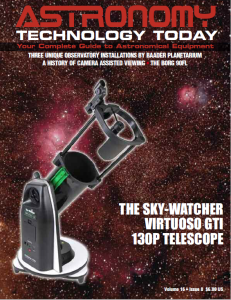 The sun is more active than its been in years! If you'd like to learn more the technology behind solar observing, solar imaging and more, you can check out our free publication, "The Definitive Guide to Viewing and Imaging the Sun". You don't have to sign up or provide any information, simply click here and enjoy reading!
And if you want to learn more about telescopes and more products used in amateur astronomy you will enjoy the extensive news, articles and reviews that are only available in the magazine pages of Astronomy Technology Today. We are offering a 1-year magazine subscription for only $6! Or, for an even better deal, we are offering 2 years for only $9. Click here to get these deals which only will be available for a very limited time. You can also check out a free sample issue here.