On April 3rd, 4th and 5th Woodland Hills Camera and Telescopes will offer a free online lecture series featuring Tim Russ, Christopher Go, Adam Block and Richard Wright.
The event will be live on the Woodland Hills' YouTube channel starting at 12:30pm on Friday, April 3.  This is your chance to get in-depth, valuable information on astrophotography ranging from planetary imaging to deep sky imaging with processing tips and product recommendations.
Woodland Hills' staff and guest speakers will be available live to answer your questions and the company's online store will be open all weekend online to help you find what you need.  Learn, perfect and expand on your hobbies!
Here is the full schedule:
Friday April 3rd:
12:30pm PST – Daniel Mounsey talks Takahashi.  Ask Daniel all of your Takahashi related questions as he talks about his favorites from the Takahashi lineup.
2pm PST – Adam Block will host The Universe at 9000ft: Art and Science of an Astrograph. During the presentation, Adam will offer a focus on a Takahashi Epsilon 180 located on Mount Lemmon. He will be discussing sky characteristics and light pollution and how they affect astronomy and imaging for all astronomers along with his work in astrophotography and the basics of creating a color image.
4pm PST – Christopher Go: Planetary Imaging Essentials Part 1. Christopher will be discussing the basics of planetary imaging, his product recommendations and processing basics.
Saturday April 4th:
2pm PST – Christopher Go: Planetary Imaging Essentials Part 2. This presentation will focus on a live imaging session of Mars and Jupiter from Christopher's Cebu, Philippines location. Get in-depth information during this session on how Christopher captures and prepares for processing.
Sunday April 5th:
12:30pm PST – Simon Tang talks Starlight Xpress. Simon will be covering the ins and outs of Starlight Xpress' most popular cameras and accessories and will be answering your questions, live.
1pm PST – Actor Tim Russ – Star Trek Voyager's Tim Russ will talking Sci-Fi and will share his experiences working as an actor, director and musician for the past thirty-five years.
2pm PST – Richard Wright: Canon R and Canon Ra Comparison. Richard will be discussing digital astrophotography specifically with the mirrorless Canon R series of cameras and how images compare between the Canon R and Canon Ra.
4pm PST – Christopher Go: Planetary Imaging Essentials Part 3.  The final part of this live planetary imaging lecture, watch and Christopher processes his Mars and Jupiter images in real time.  Get detailed information on how he processes and ask questions along the way to make the most of your planetary images!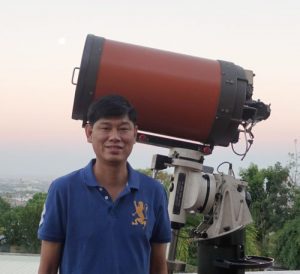 About Christopher Go
Christopher is an avid astronomer and astrophotographer, who has been capturing images of planets since 2003.  Starting with the simple but effective ToUcam webcam to the advanced but affordable QHYCCD planetary imaging cameras available today, Christopher kept pace with the changing landscape of digital astrophotography as new and better cameras were released.   Christopher has given talks around the world and has inspired astronomers of all skill levels.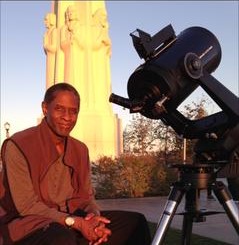 About Tim Russ
Tim's career in the performing arts has spanned more than three decades as a composer, director, actor and performer. His time on the screen including extensive involvement in the Star Trek franchise memorably as Tuvok on Star Trek Voyager and providing voice over for Star Trek games as well.  Tim's acting credits include: Live Free or Die Hard, The People Next Door, Star Trek Voyager, Samantha Who?, and iCarly.  Tim received an Emmy for his work as a director on public service ads for the Los Angeles FBI Field Office on intellectual property theft and cyber bullying.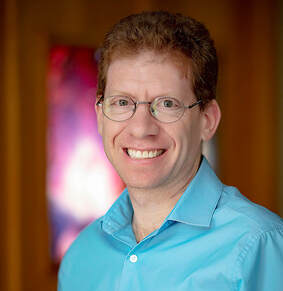 About Adam Block
Currently an astronomy researcher at the University of Arizona's Steward Observatory in Tucson, Arizona Adam Block has had a life-long love for astronomy and has helped to expand astronomy as a hobby throughout the Southwest through education and research.  At a time when methods were untested in digital astrophotography, Adam has developed now tried and true methods for processing to share with fellow astronomers through his tutorials and lectures.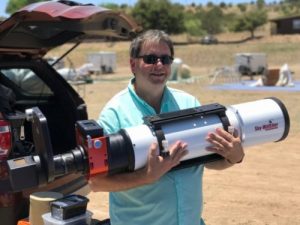 About Richard Wright
Richard Wright is a software developer by trade and an avid astronomer and astrophotographer at heart.   His training led him to Software Bisque where he currently develops software to run observatories and telescopes worldwide along with camera plug-ins and other device interfaces to streamline astrophotography.    Richard is also a frequent contributor to astronomy publications like Sky & Telescope, Astronomy Technology Today, and Amateur Astronomy Magazine and has given numerous talks on astrophotography, Software Bisque's products, and his software.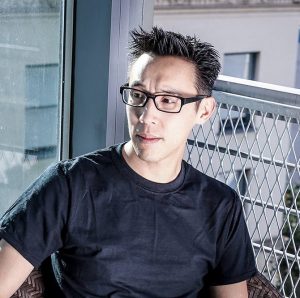 About Simon Tang
Simon was born in London, England and moved to the U.S. in 2006 to follow his career in TV and Film. He has always had a fascination of space and the sky and decided to take up astronomy. He purchased his first telescope at the beginning of 2016, and since then has embarked on a journey of exploration all from the comfort of his own backyard. He is a regular contributor to online forums as well as Astronomy Technology Today magazine where his most recent contribution was a review of the new Canon Ra camera optimized for astronomy.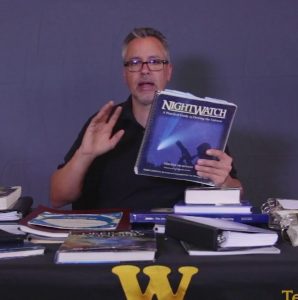 About Daniel Mounsey
Daniel aka "Dr. D." is well known from his regular contributions to numerous online astronomy forums and magazines. He also is an active participant in astronomy outreach and is well known to Woodland Hills customers as an endless source of astro gear knowledge.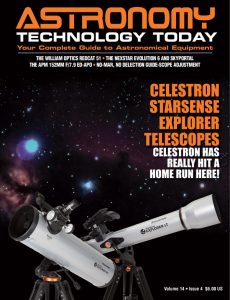 And to make it easier for you to get the most extensive news, articles and reviews that are only available in the magazine pages of Astronomy Technology Today, we are offering a 1 year magazine subscription for only $6! Or, for an even better deal, we are offering 2 years for only $9. Click here to get these deals which only will be available for a very limited time. You can also check out a free sample issue here.